What an incredible year 2022 was here at Deskpass!
Hybrid work models continue to evolve and develop, but the role of coworking (3rd spaces) in augmenting the home and corporate office options has truly entered the mainstream. People globally have recognized the exceptional benefits of having immediate, easy access to 3rd spaces as they flex their new found freedom over creating the work location and experience that best suits their daily work.
As we ramp up for a huge 2023, we thought it would be interesting to share some insights around how, where and when teams and individuals are leveraging the incredible 3rd spaces our workspace partners have brought to the ever expanding Deskpass network.
One of the biggest surges in demand at 3rd spaces in 2022 was the use of conference and meeting rooms. As companies change their relationship to the office, their employees are using meeting room options that are closer to home, better equipped, and more centrally located for colleagues and clients.
Meetings
Average Meet duration: 6 Hours
Average Meeting room size booked: 9 People
Average Meeting Room Price: $308
Most popular week of the year: Nov 14-20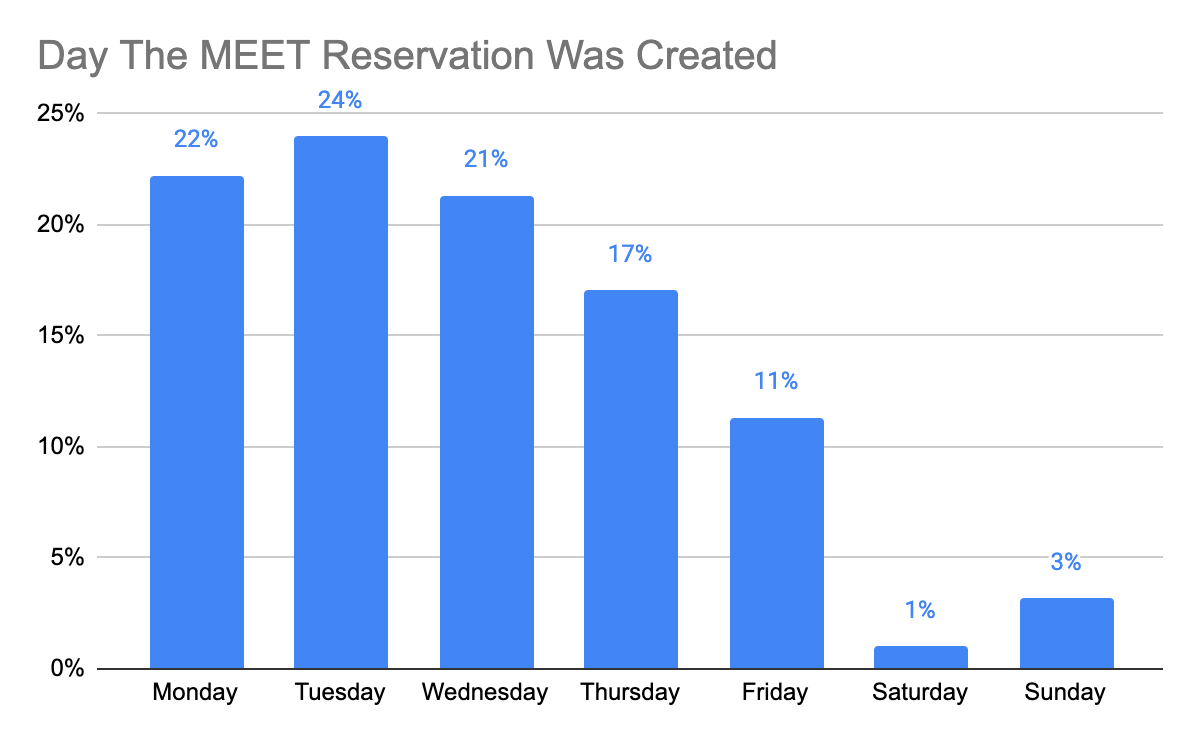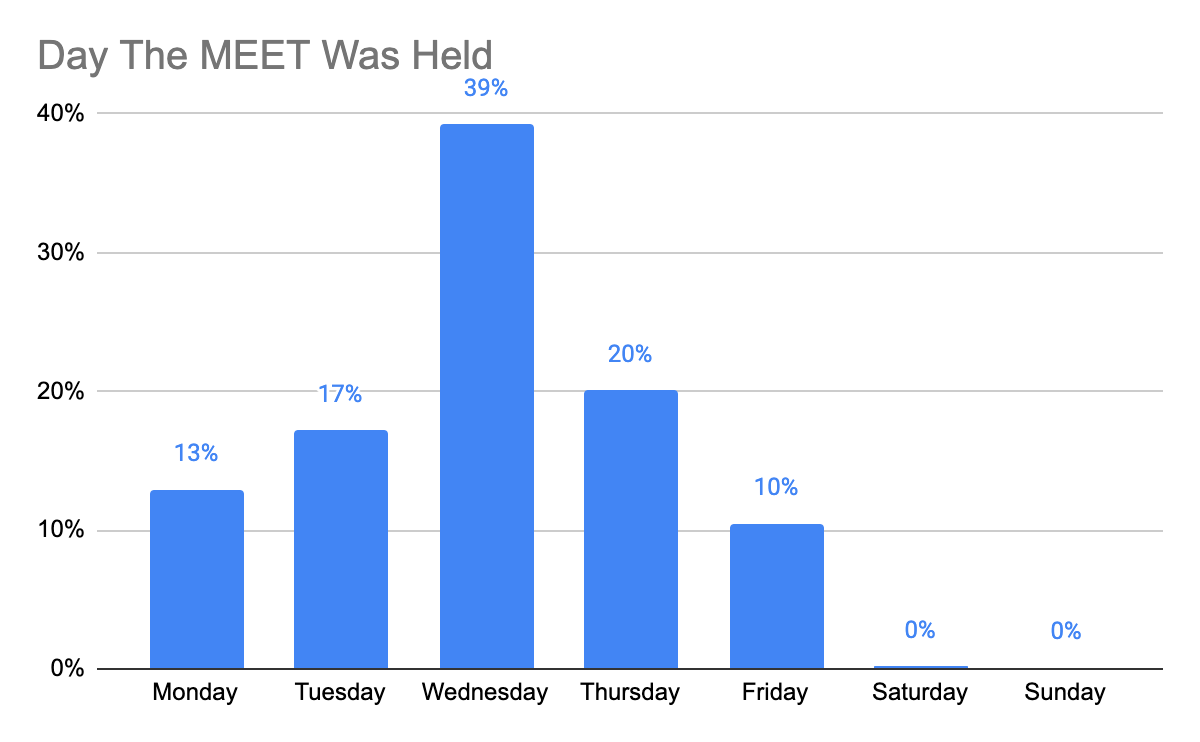 This has been a really amazing change for Deskpass because when we first launched, our only coworking option was for individual desks. We actually anticipate that the demand for meeting, conference, and training rooms may outpace the growth in usage of individual desks in 2023. Stay tuned for when we share the data at the start of 2024!
While conference room rentals and meeting room reservations grew faster than other areas in 2023, our roots in the use of individual coworking desks remained incredibly strong.
Desks
Average Price paid: $29.5
Most popular week of the year: Apr 11-17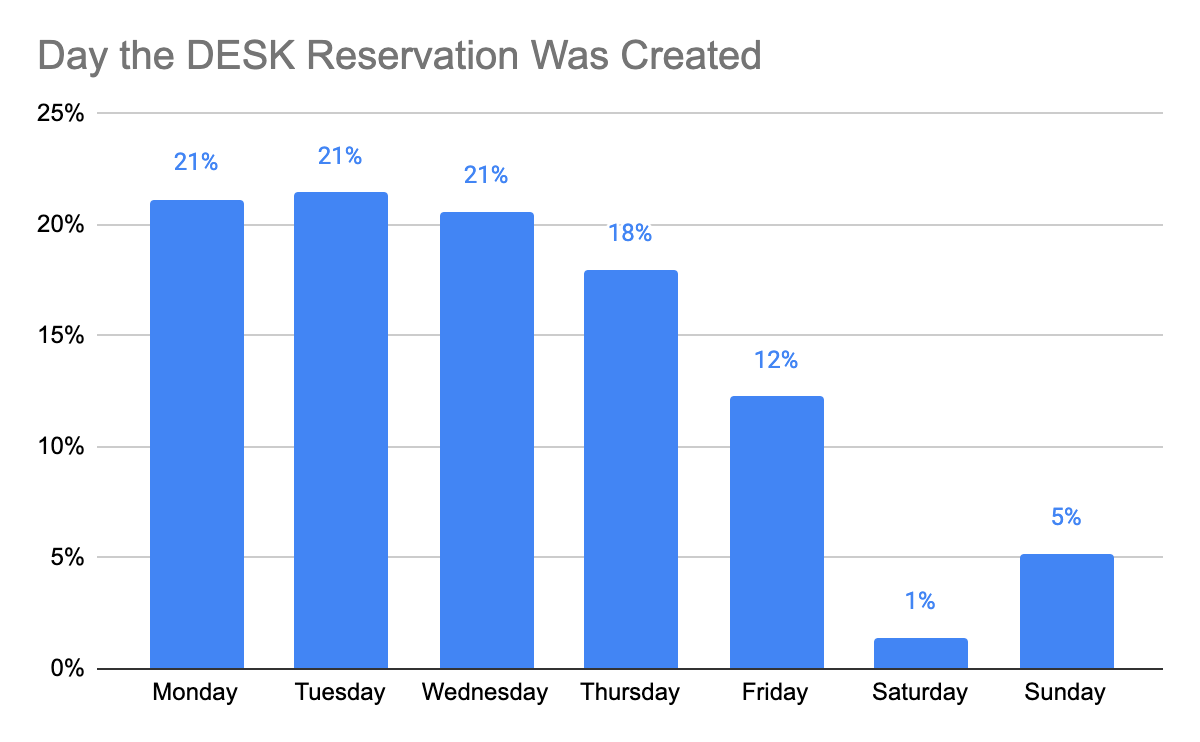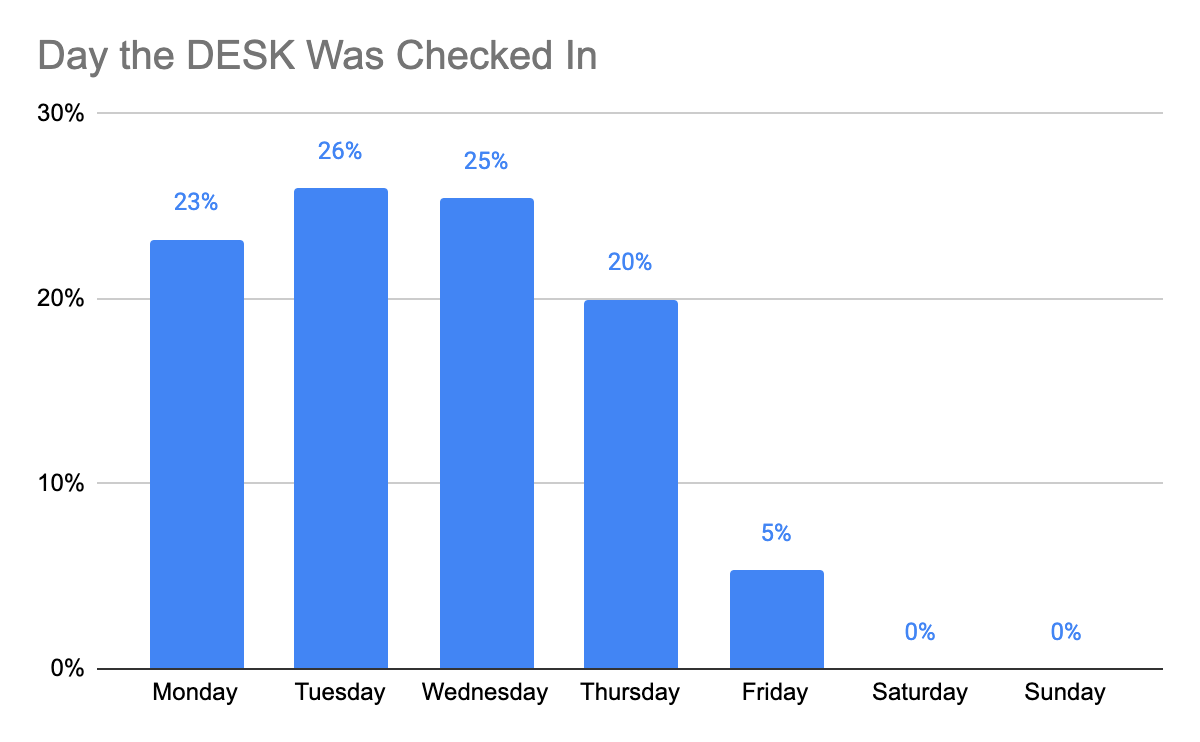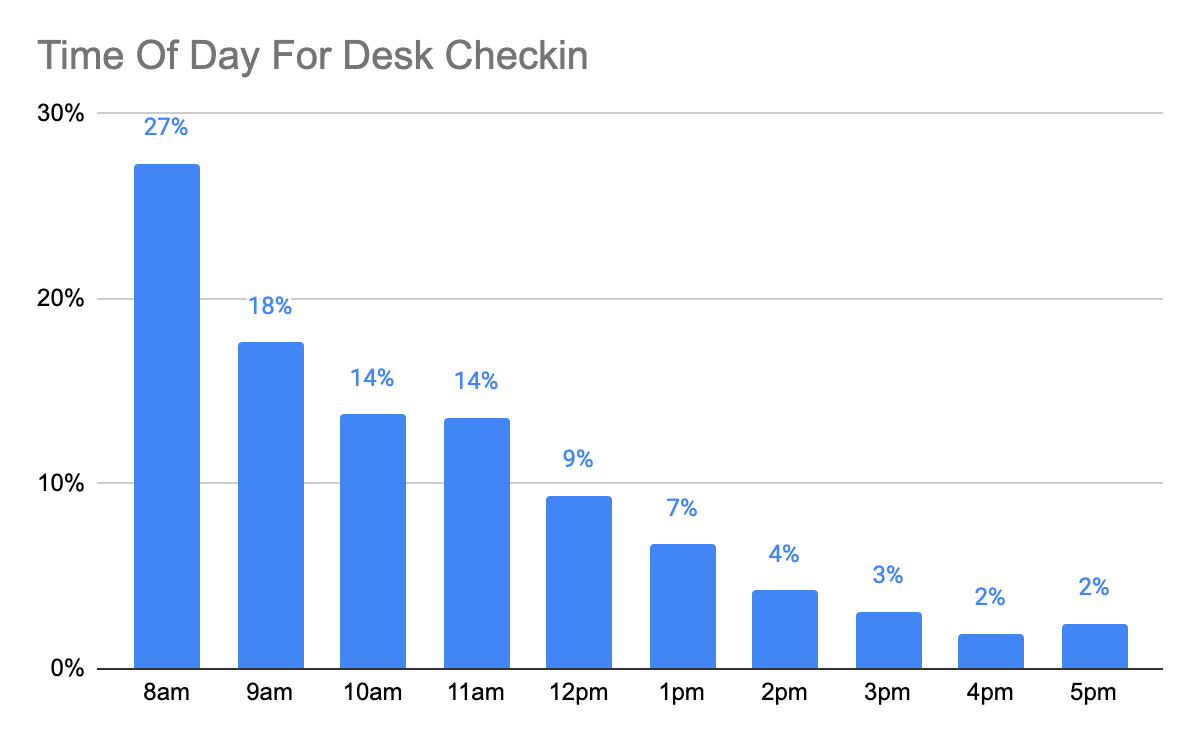 Last year Deskpass users booked over a thousand unique spaces spanning 124 cities across 11 countries. As we grow our network and expand to new spaces worldwide, we thought you might find a list of the most most popular US Cities interesting.

2022 was a banner year for Deskpass as hundreds of new companies and thousands of their employees began using the industry-leading platform to offer their teams access to flexible workspaces worldwide and an incredible range of hybrid work benefits.
There are endless reasons why companies are expected to continue leveraging flexible workspace options and coworking spaces in 2023 and beyond. We look forward to continuing to help companies small and large support their new relationship with the office and help empower their team members with workspaces to get their best work done.
Get a complimentary $250 Deskpass credit when you sign up for a Teams account today.