Miami-bound? We've got just the space for you! The Emery located in charming Hallandale Beach, is a gorgeous coworking space for freelancers and creative entrepreneurs.
We caught up with Aileen Lavin, founder and COO of The Emery, to learn more about the inspiration behind starting this space, how decor adds to the overall atmosphere and their growing community.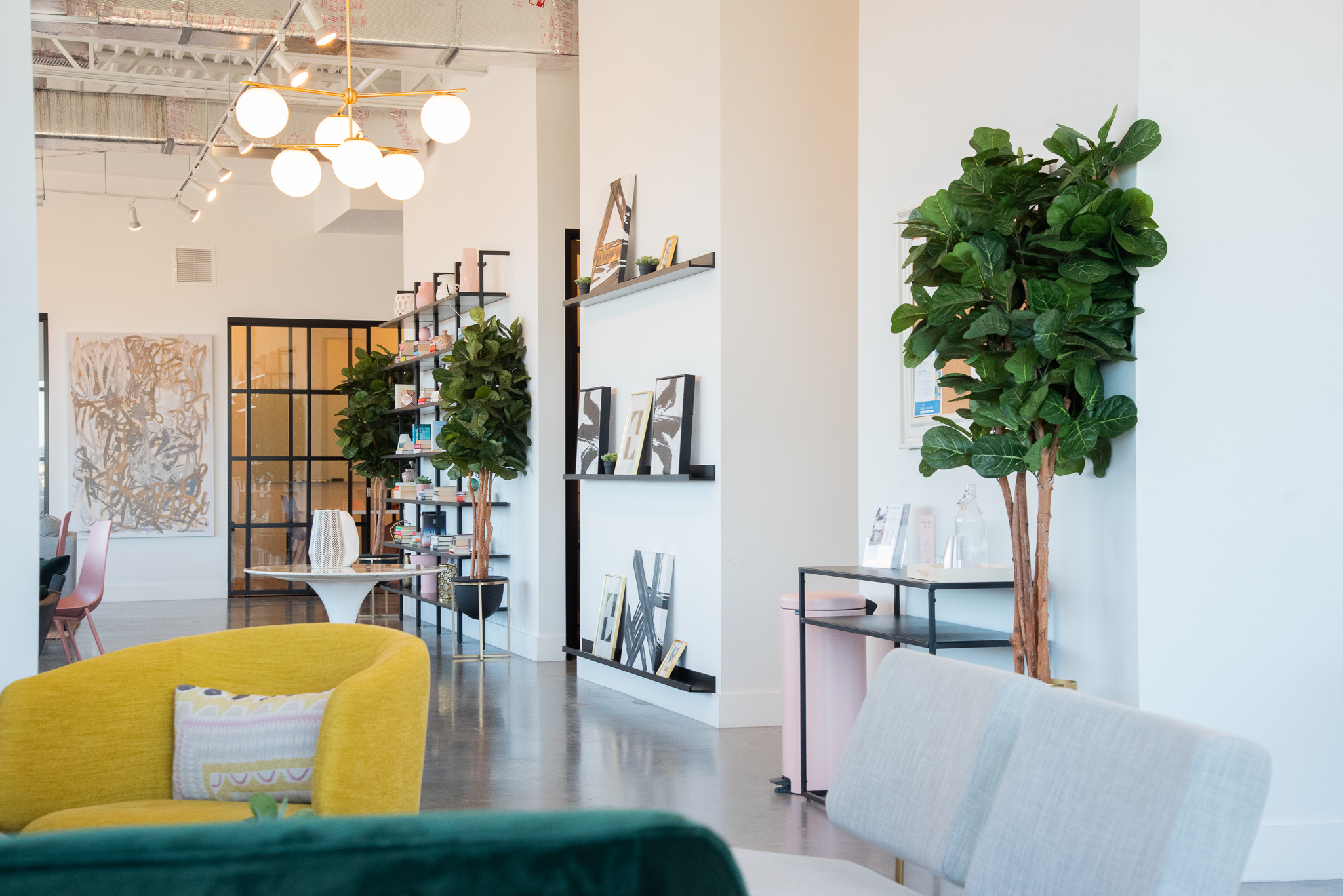 What was the inspiration to start The Emery?
I wanted to create an elegant and sophisticated space for professionals who were working from their home office or local coffee shop, or not in need of the conventional office. I wanted to create a hospitality driven space, similar to a hotel experience, where guests could work from cozy sofas, bistro tables, and have amenities available to them, including a cafe for cappuccinos and snacks.
While Emery initially opened as a Co-Working Space, we were inundated with calls and requests to host corporate events, workshops, panels, networking events, production shoots, bridal showers and dinner parties. An Event Space was not part of the original plan, but I quickly realized the beauty of the space had attracted a new demand. As of 2020 Emery has pivoted into a Meeting Space & Event Venue.
Our location is perfect. It is close to local airports and situated between downtown Ft. Lauderdale and Miami. We are in a low traffic area and in a plaza with restaurants and tons of complimentary parking.
The decor is stunning. Did you have an aesthetic in mind ahead of time?
Thank you! I designed the Emery myself. In college I majored in interior design and have always had that passion. Opening the Emery allowed me to exercise that creative muscle in my body. When considering the design of the space, I wanted to make sure that it was elegant, sophisticated and modern yet comfortable and inviting to our guests.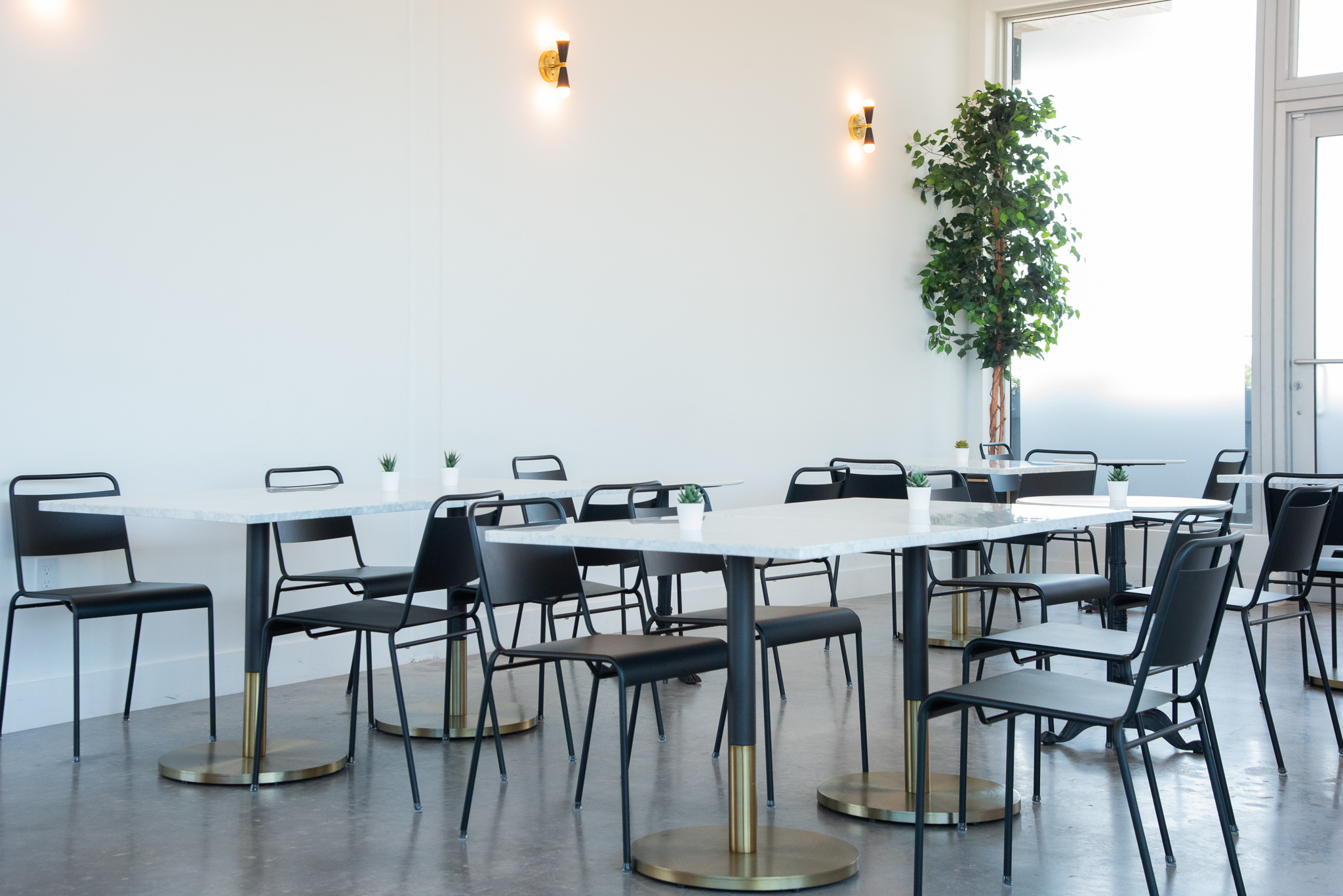 How would you describe the community you've built?
Mix is the perfect word to use to describe our community. The Emery community is made up of a variety of people, from all different types of backgrounds and professions. Our guests can access the space for a quiet day to focus and get their work done, or pop into any of our seven meeting rooms for privacy or client meetings.
Recently, we transformed one of our meeting rooms into a dedicated podcast studio, outfitted with the latest in podcast technology. We are proud of the podcast room, and it is the only one of its kind available in the Hallandale/Hollywood area.
On a typical day, as a desk pass member, you can expect to find yourself at one of our many work areas, including a bistro table, long work table or one of our comfy couches. Once settled in, if you find yourself in need of a pick-me-up, you can head to our café for a coffee from our elaborate coffee menu, or pick up a quick snack.
After refueling and putting in more productive hours, you can head into our beauty lounge to refresh. Downstairs from us there are a variety of restaurants to choose from like Doggi's Arepa Bar and Dr. Limon Ceviche Bar.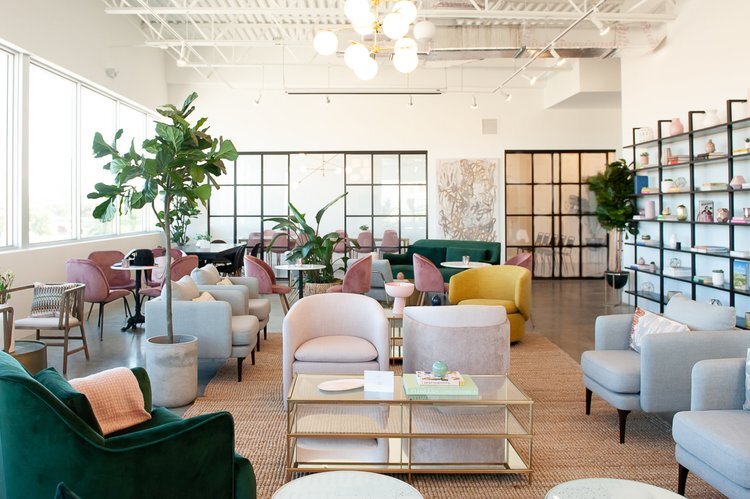 What sort of after work events do you host?
Since we grew into an Event Space, we are a venue for corporate events, bridal or baby showers, weddings, networking events and so much more.
Emery is a unique space that is designed and equipped to accommodate any private event, whether large or small. With a focus on hospitality, our venue has attracted a wide variety of events and meetings. Our attention to detail and the small touches, like motivational sayings on mirrors, empowering books in our library and detailed decor provide any event with the perfect backdrop. We are so honored to host wonderful events and watch so many businesses flourish.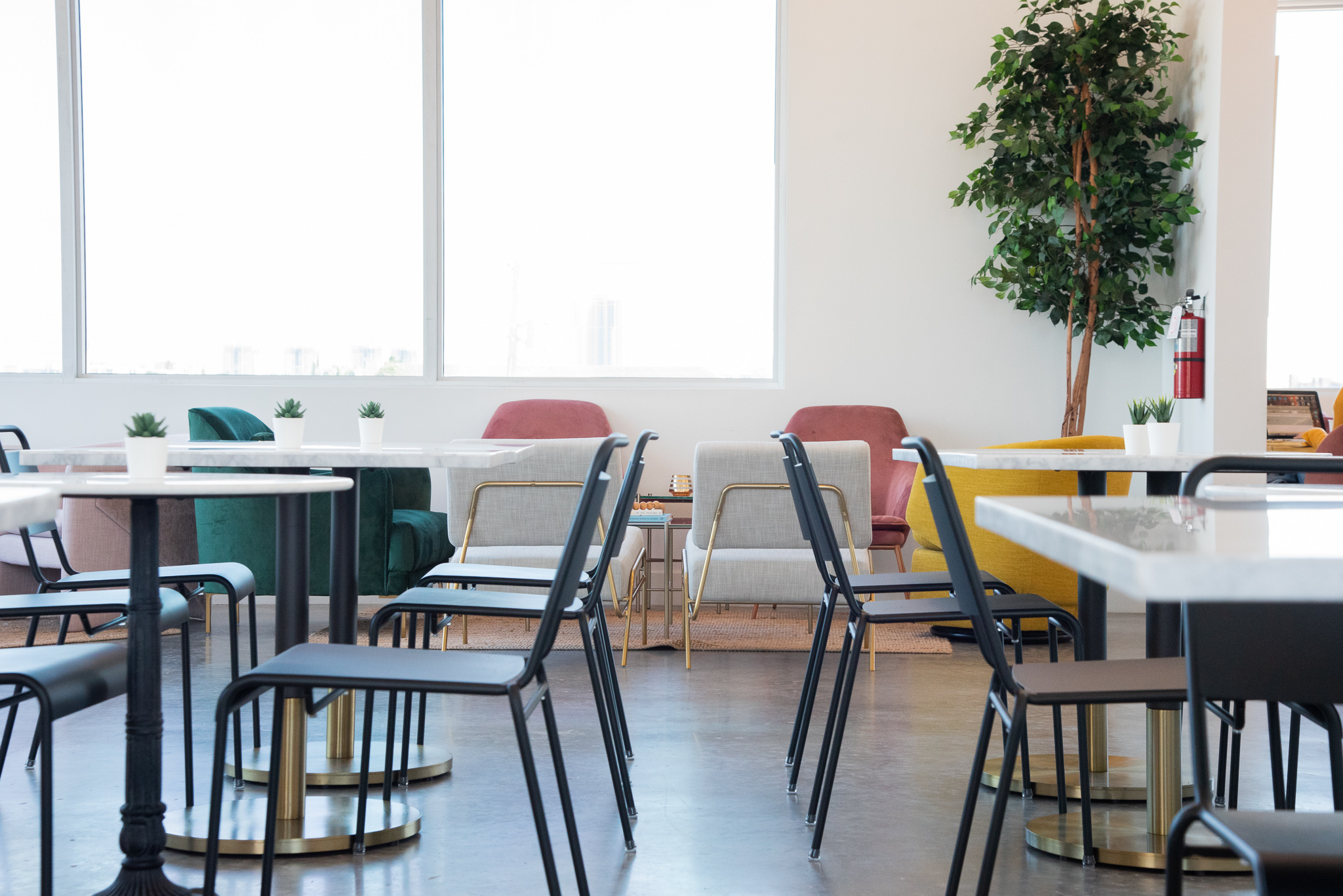 Get a complimentary $250 Deskpass credit when you sign up for a Teams account today.