As more teams use Deskpass as a hybrid work solution, we have found that remote workers prefer to stay within a few miles of home, and value having several workspace options to choose from.
Continuing our series on spaces within close proximity of one another, we are highlighting some of our favorite spaces in the Miami area.
Looking at our city maps on Deskpass, we have several cities with a high density of workspaces within walking distance of one another while other cities are much more spread out with spaces in the heart of downtown, a short drive to the city, or in neighboring suburban cities. The Miami area features several spaces in the heart of Wynwood along with spaces in popular neighborhoods like Brickell, Miami Beach, and Coral Gables.

Here are 5 spaces that we love, all within 5 miles of each other in Miami:

Büro Midtown, the company's flagship location, consists of 20,000 square feet of stylish workspace and amenities with floor-to-ceiling windows overlooking Miami's buzzing Midtown neighborhood. The industrial-chic, three-story space features open and private spaces along with social lounges, meeting rooms, and large outdoor balconies. The space includes artisanal coffee and tea selections, monthly workshops and networking events, and convenient parking options. If you are looking for businesses to check out after you work, Büro recommends Sugarcane, Tap 42, Barry's Bootcamp, and Passion Del Cielo. In addition to booking a day pass at Buro, you can also book two hourly conference rooms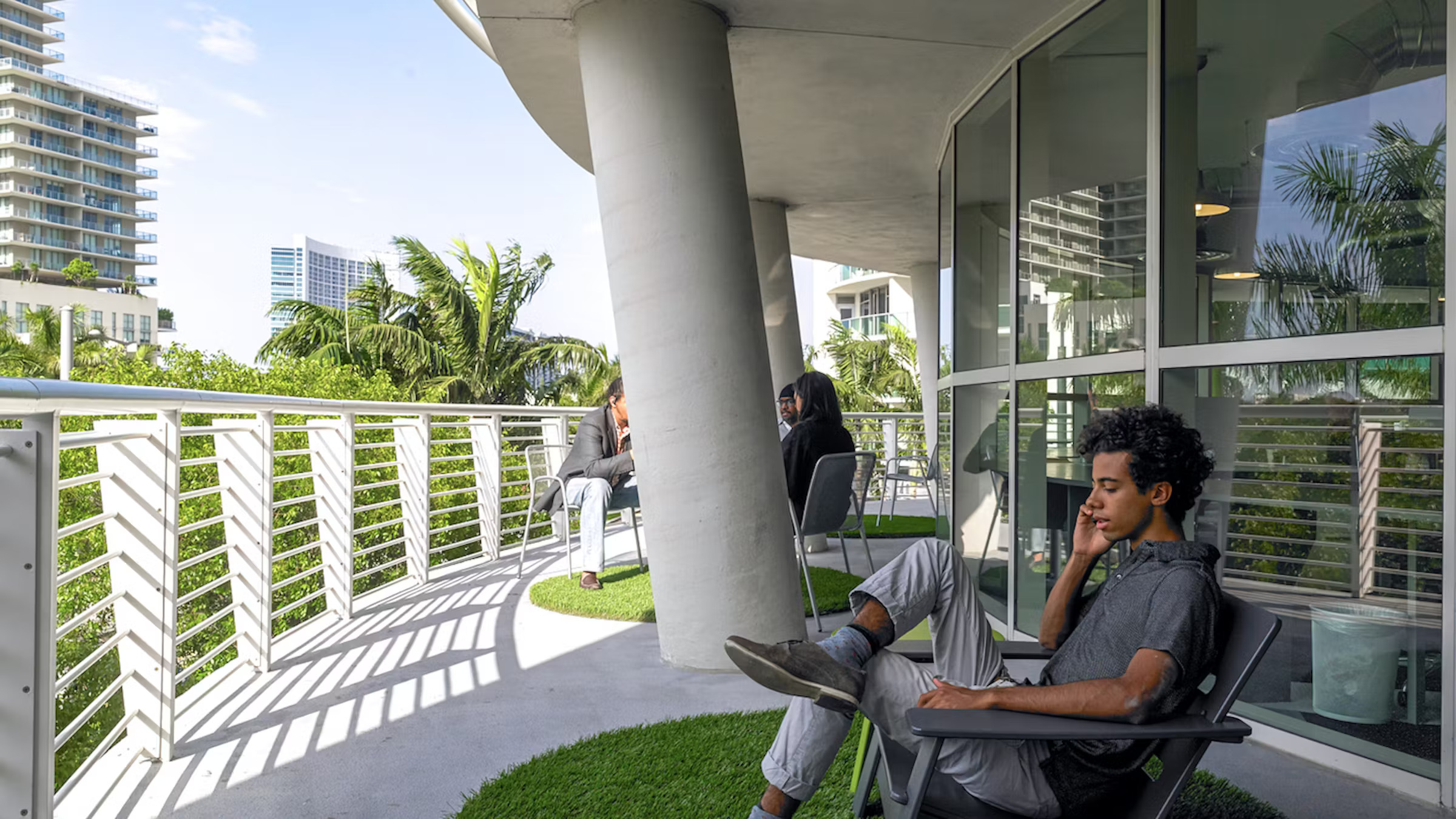 Work&Co Miami is conveniently located on the commercially driven Biscayne Boulevard between I-95 and I-395. The space offers easy access to Miami Beach, the Miami International Airport, Miami Design District, Wynwood, Downtown Miami and Brickell without the stress of downtown traffic congestion and parking costs. With brand new private offices, polished concrete floors, exposed ceilings and mood lighting, the space provides private offices, meeting rooms, purified water, coffee, espresso and tea. On Deskpass, users can book small private offices for the day and meeting rooms for up to 12 people.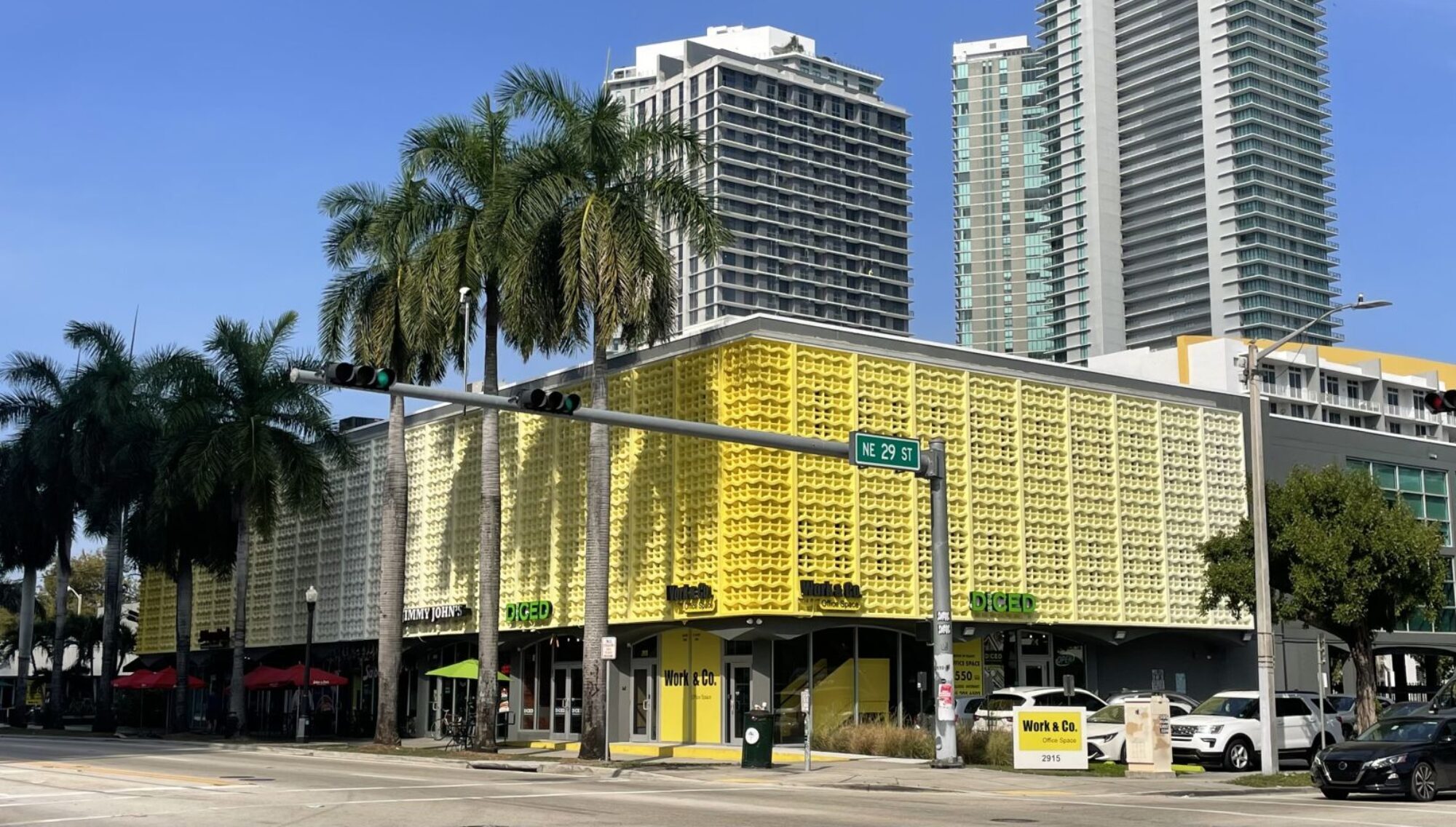 Composed of freelancers, startups, nonprofits, corporations, and more, the LAB Miami supports creative and technical enterprises through community building and networking. With the goal of making Miami a hub of startup activity, the LAB Miami, named the original coworking space of Miami, works to develop those relationships among its members that will drive the next great social or technical innovation. The space also includes meeting rooms, tech support, a bike share, parking, and of course high speed internet. Deskpass users can book the 6 person conference room.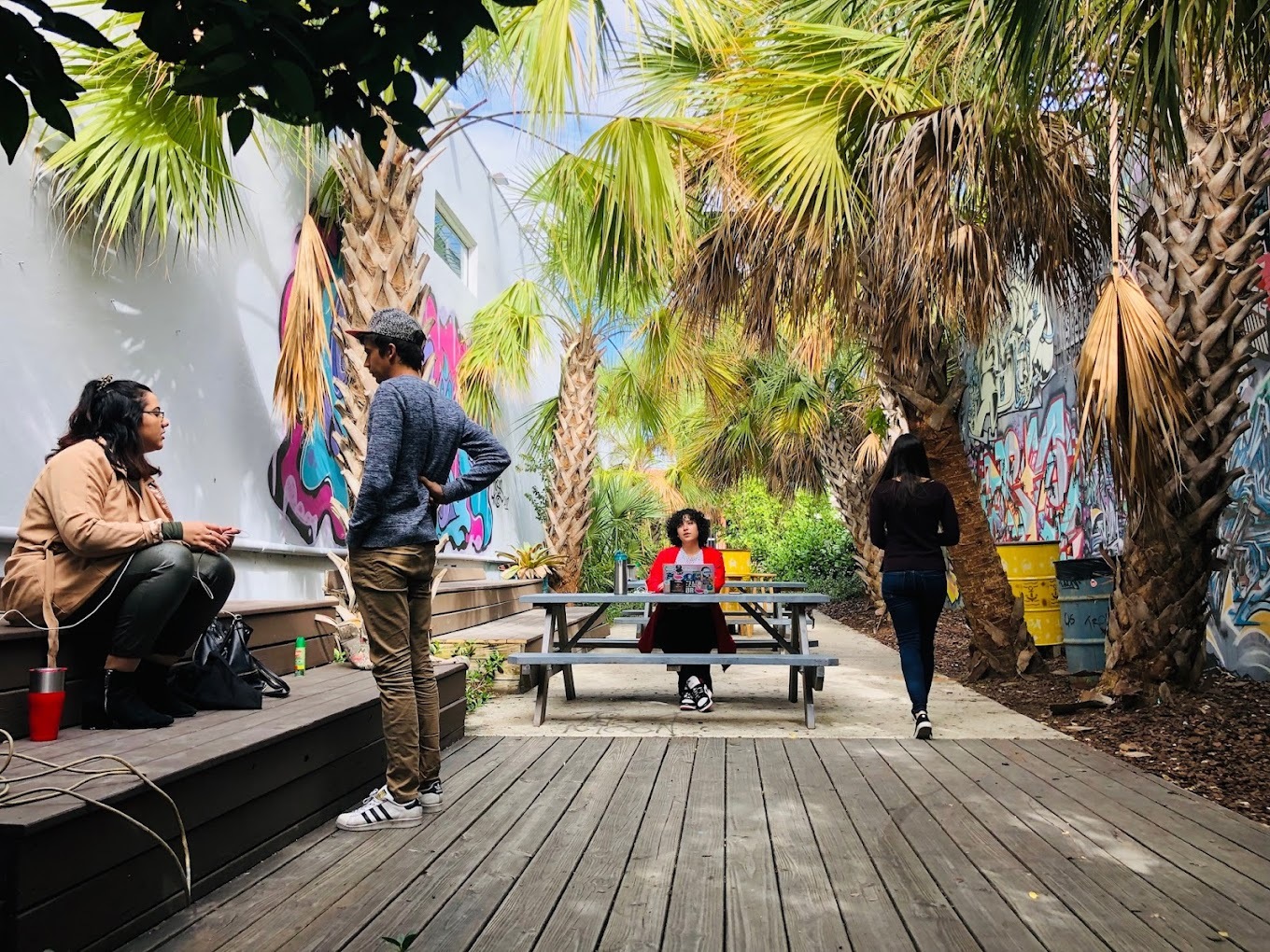 Ampersand Studios is a flexible workspace provider with creative studios, bringing together entrepreneurs, dynamic companies & content creators in Miami's Arts & Entertainment District. The space flourishes as an innovative alternative to a traditional office with a professional environment that inspires creativity. The dynamic community, specialized facilities and lively atmosphere enable you to execute and launch your ideas, products and services to the world. Unique amenities include a meditation room, production facilities, and a media room. Day passes are available to book at Ampersand Studios through Deskpass.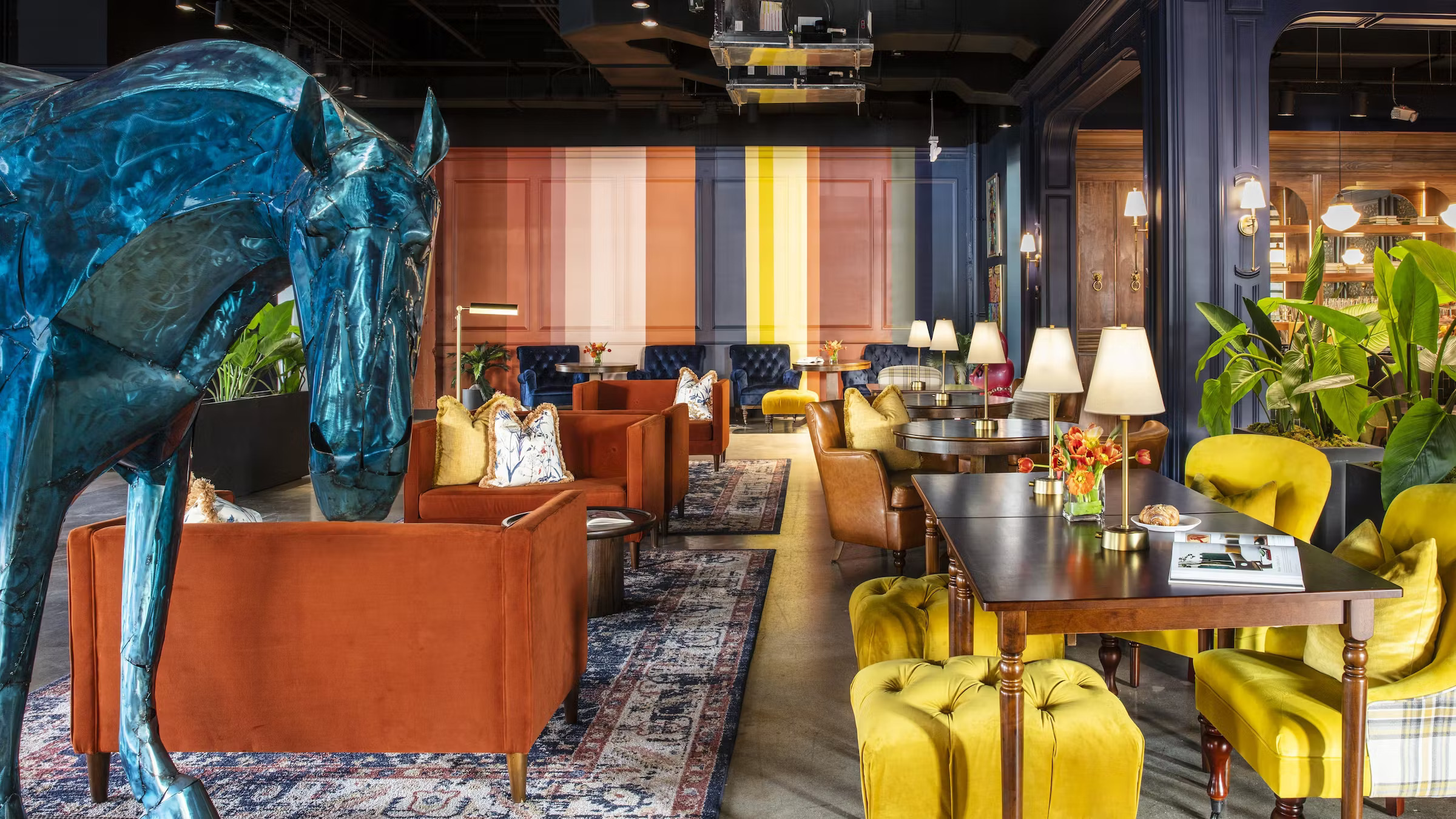 Built in 1965 and complete with palm trees along the Biscayne Boulevard entrance, this Miami Brutalist building is instantly recognized by the pre-cast shading devices wrapped around the façade. This stunning five story building features floor-to-ceiling windows, distinctive lobby decor, and the Biscayne Patio outdoor event space. Located in Edgewater right off the Intracoastal Waterway and Margaret Pace Park, it features ground floor retail and an onsite parking garage. The space also features an outdoor event space, indoor lounge area, conference rooms, six phone booths, bike storage, and a mother's room. Through Deskpass, users can book a day office and two conference rooms.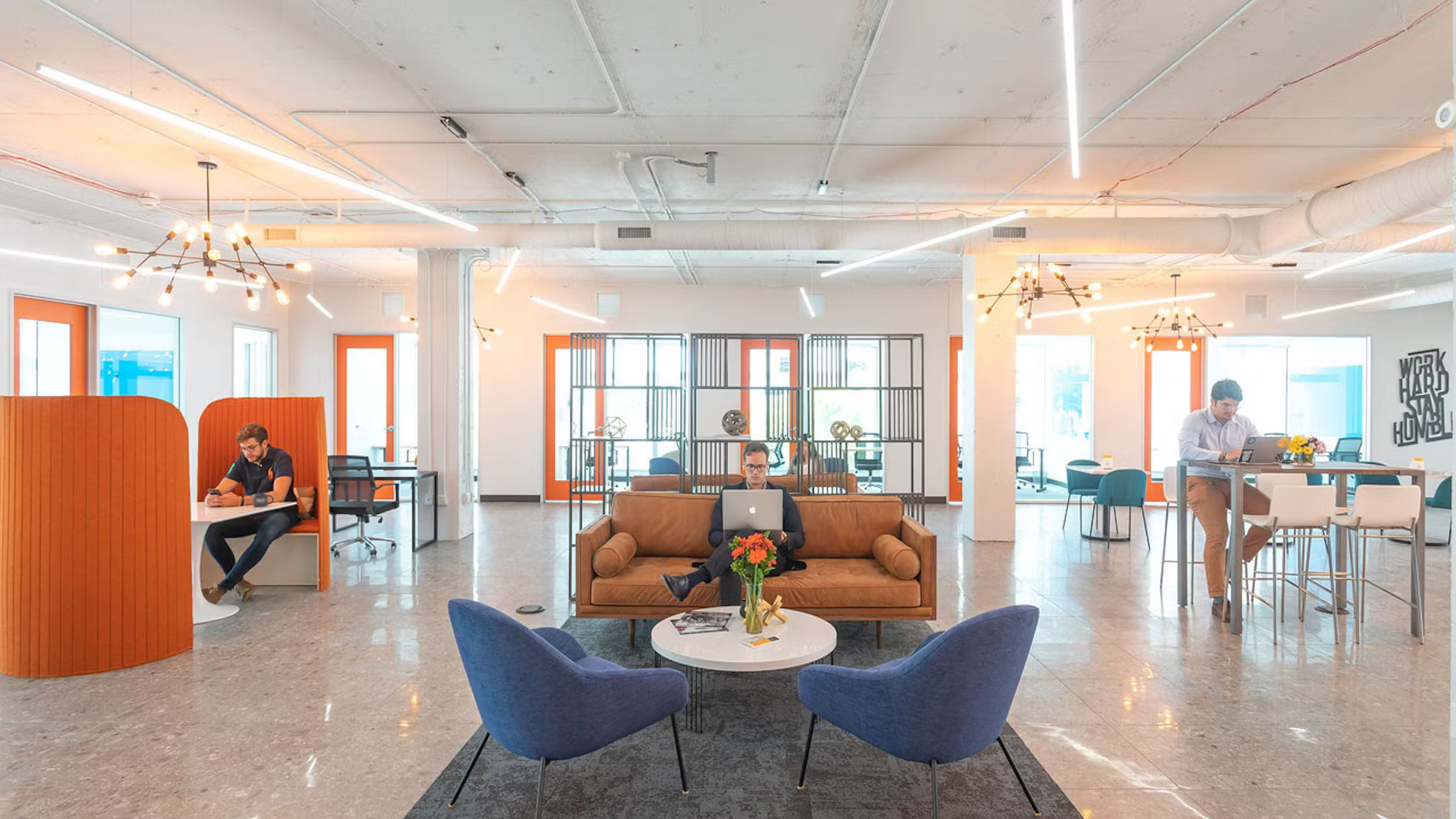 Get a complimentary $250 Deskpass credit when you sign up for a Teams account today.