As many hybrid or remote teams no longer have access to a corporate HQ, they still seek the amenities of their old office like a fully stocked kitchen, conference rooms, showers, fitness rooms, and rooftop decks. A few of our coworking space partners are taking that one step further and feature inclusive or unique amenities like mediation rooms, parenting rooms, podcast studios, theaters, treadmill desks, and media equipment.
In this round up, we are featuring spaces that offer an inclusive community or amenities that meet the needs of a broader group of coworking members.
The Coven
The Coven describes themselves as a community for radical changemakers. The space offers childcare services, prayer space, and access to Nice Healthcare. The Coven is very excited to be the first coworking space in the country to offer a healthcare solution to their members. The partnership gives their members access to primary care, prescriptions, and mental health solutions through a virtual clinic experience.
The Coven Eat Street is on the top floor of the Zeus Jones building at 2429 Nicollet Avenue. They have a variety of desks, cafe tables, high-top seating, and soft seating. Enjoy coffee, tea, bubbly water and snacks during your workday, and make connections to their community.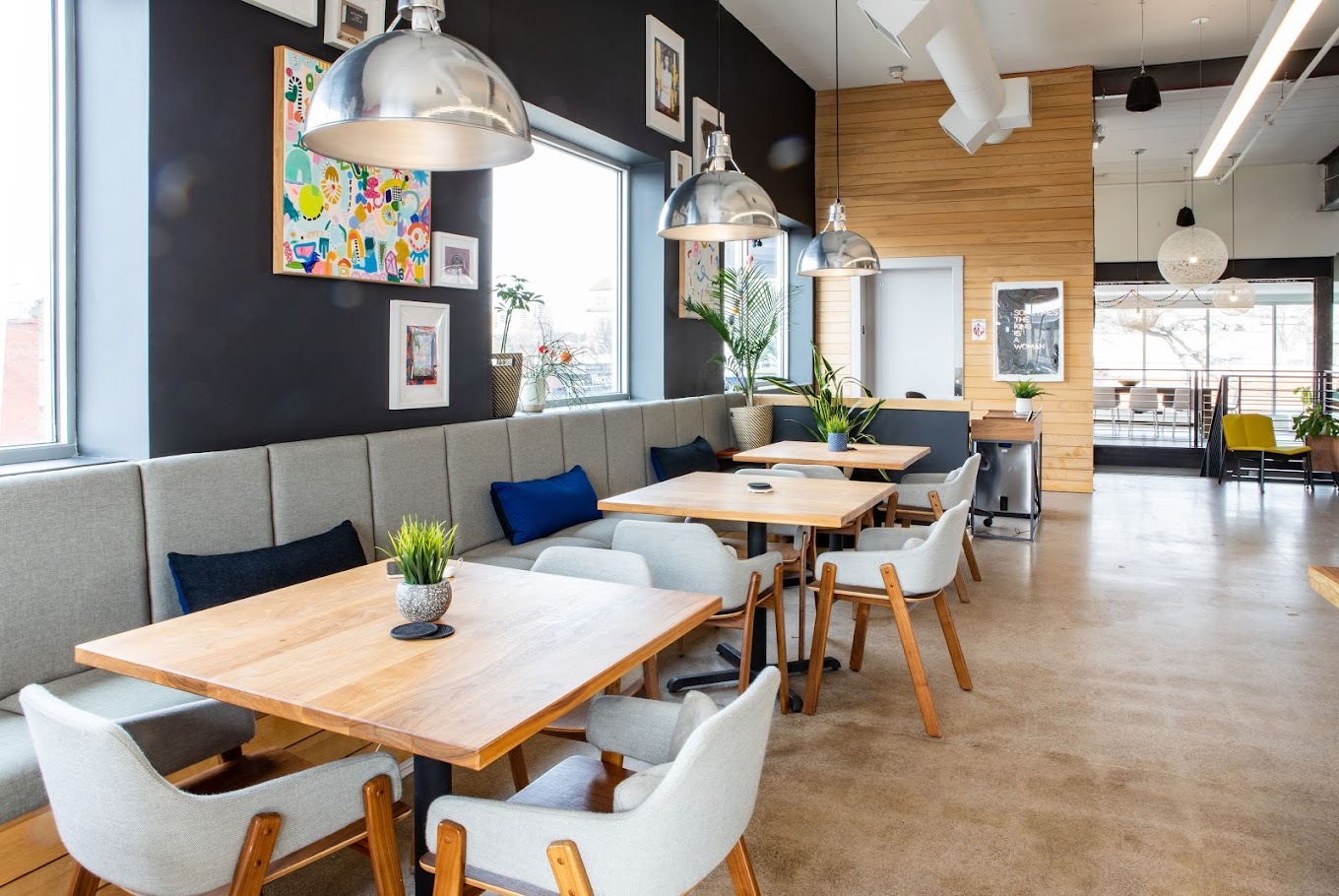 CoLab
CoLab provides a coworking community in downtown Eau Claire that offers resources and space for entrepreneurs and people looking to get work done.
The Wellness Room at CoLab is designed to be a comfortable space for new mothers, anyone with a daily meditation or prayer, or anyone who needs a private, quiet space for a moment of peace in their busy day. As flexible work arrangements become more common, the need for private spaces that are intentionally designed for moms or individuals with sincerely held religious beliefs are necessary in a flexible workspace. The Wellness Room has comfortable furniture, blankets, adjustable lighting, accessible outlets, a sink, and a small refrigerator all included to ensure that the experience is tranquil, relaxing, and refreshing.
"Too often, working mothers are forced to pump in bathrooms, IT closets, or even more cramped conditions," says Community Manager, Adam Accola. "If your employees have daily religious practices, they may need to take more time away from the office to practice those beliefs, or they may not even consider your company. Giving employees access to a dedicated space for wellness, motherhood, and religious practices increases access and makes for a more productive workforce."
CoLab is available on Deskpass for day passes, a private office, and two meeting rooms. They are proud to offer space and resources for startups and entrepreneurs and are active in the entrepreneurial ecosystem in the Chippewa Valley.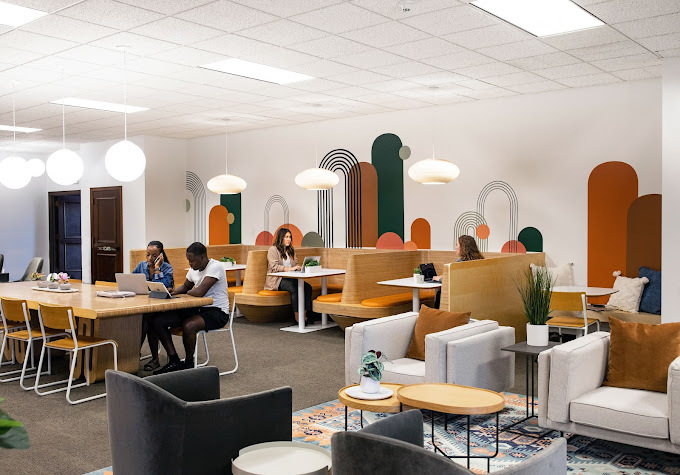 VIDA Coworking
A coworking community in NE Portland, VIDA offers beautiful and safe workspace and curated amenities designed to support modern life. Centrally located in the historic Jantzen Swimwear building, VIDA is a beautifully and optimally designed shared workspace. The space offers a front desk concierge, beverage service and Grab & Go Meals, a Peloton fitness studio, podcast studio, easy parking and a range of conference rooms.
VIDA supports working parents in a variety of ways including welcoming kids onsite with activities and resources for navigating parenting and child care. Their mission is to make life/work for their members by offering workspace, community, and services to create ease, joy, and fulfillment in their personal and professional lives.
If you are interested in booking VIDA, they offer day passes and 3 meeting rooms on Deskpass. In August, they are opening a second location in Beaverton, OR.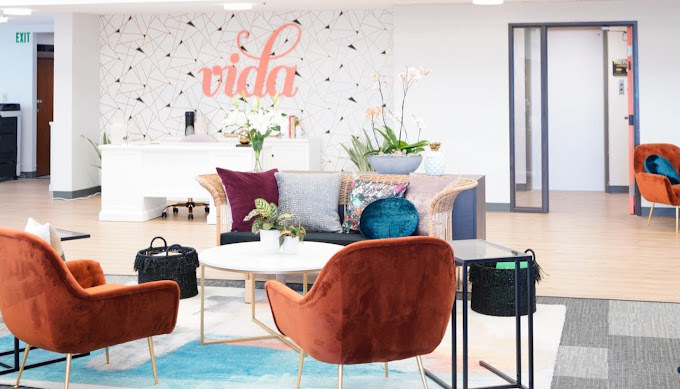 ModernWell
Fostering a kind and inclusive community, ModernWell is unaffiliated with any religion or political party, welcoming all who believe in the power of supporting women. ModernWell was born out of a passion to create a space that is centered around women's needs—a bright, warm, comfortable space where members are inspired to unleash their creativity and empowered to achieve personal and professional success. Founder Julie Burton, an author, freelance writer, podcaster, and wellness advocate, yearned for a space like this as she juggled work and raising her four children.
With creativity as a core value, ModernWell has become a hub for writers, entrepreneurs, and business leaders who appreciate working in an expansive, bright space that radiates possibility.
ModernWell is conveniently located off I-394, just west of downtown Minneapolis, and minutes from the Cedar Lake and Bryn Mawr neighborhoods. The invitingly warm space glows with natural light that pours in through floor-to-ceiling windows.

On Deskpass, ModernWell offers day passes, two consultation rooms, and a conference room for up to 16 people.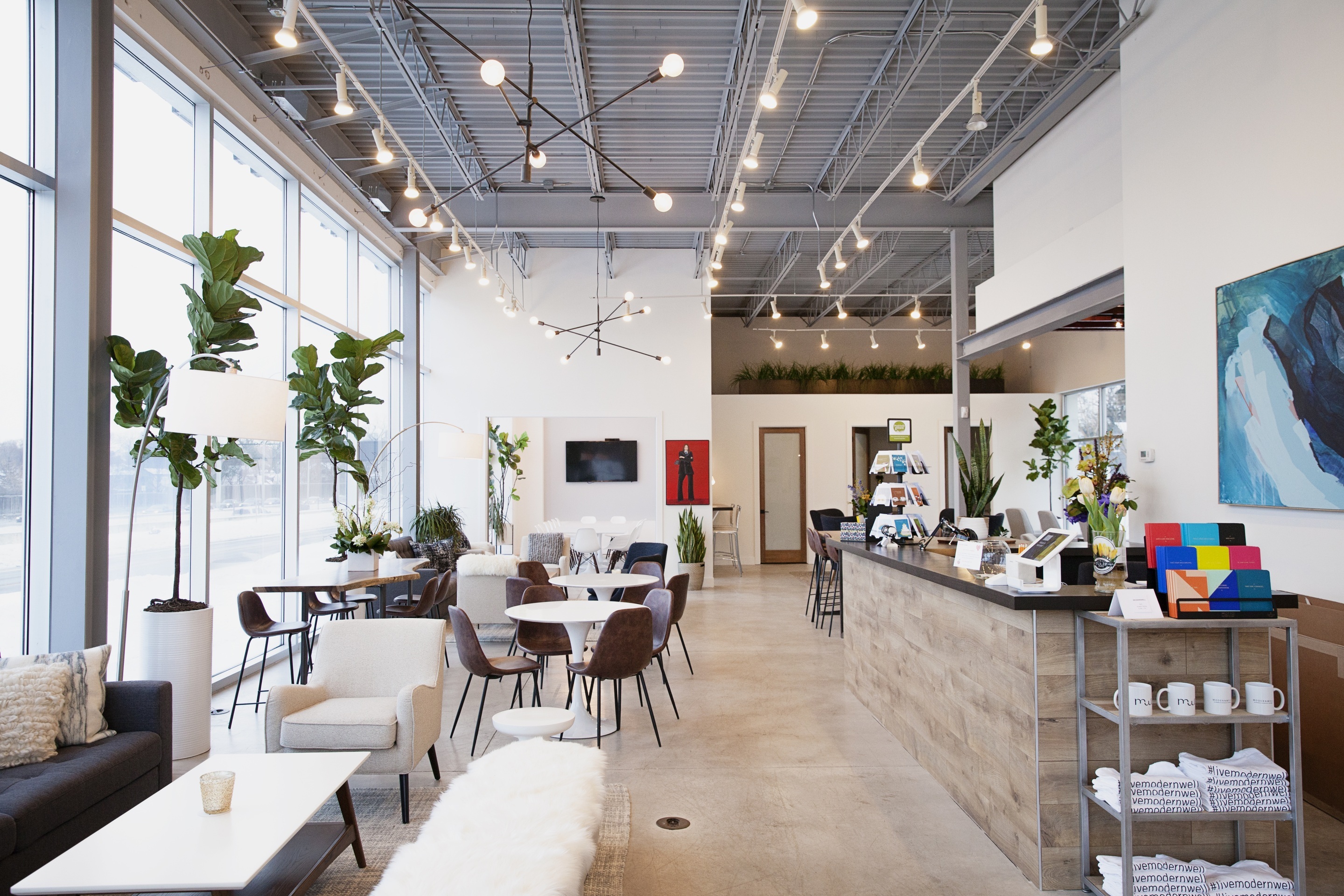 Get a complimentary $250 Deskpass credit when you sign up for a Teams account today.