Our new Office feature allows Deskpass members to rent private offices for a day, or multiple days, easily and on-demand.
When you open the Deskpass app on your phone, or visit the Find A Space page on our website, you now have the ability to toggle among these three options: Desk, Meet, Office.
The Desk, Meet, and Office toggle allows you to filter spaces based on your specific needs.
Select 'Desk' if you are looking to cowork in a space's communal area(s).
Select 'Meet' if you want to reserve a meeting room by the hour.
Select 'Office' if you would like to reserve an office by the day or for multiple days in a row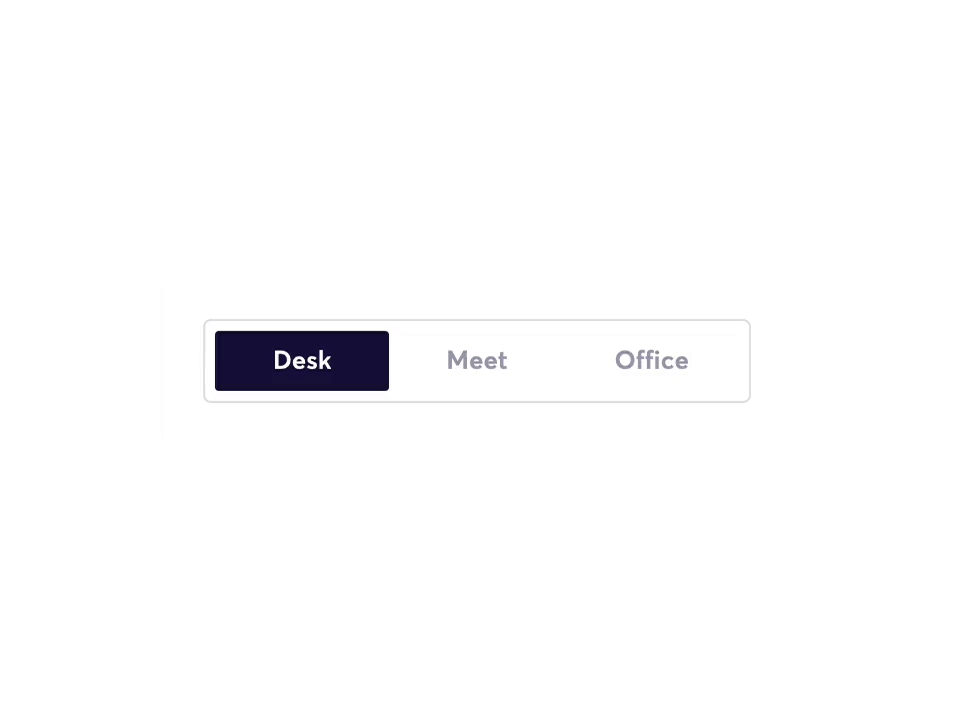 What's Included
All offices come with the essentials: commercial-grade furniture, fast internet, professional environment, and privacy for ultimate productivity.
Most offices will also provide features such as coffee or tea in the shared kitchen area, and a friendly manager on-site to help with any questions you may have.
Some offices may come with added perks such as whiteboards, presentation displays, multimedia adapters, etc.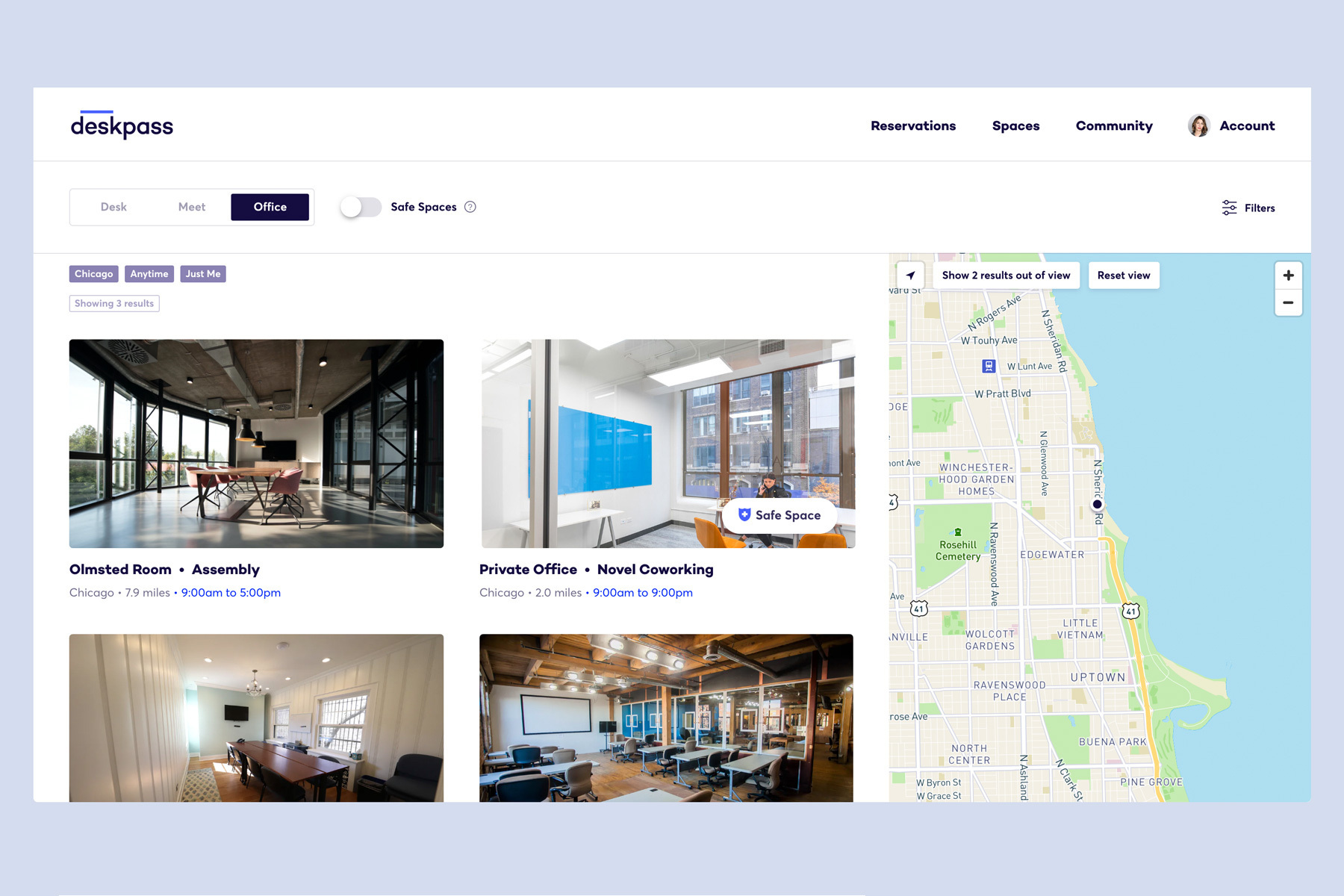 Find Your Favorite Spot
When browsing for offices on Deskpass, you can narrow your search by using our helpful filters feature which allows you to choose a workspace based on their overall mood, or the amenities provided.
Choose your 'Mood' with our selection of 6 filters: lively, luxe, essentials, professional, quiet and unique.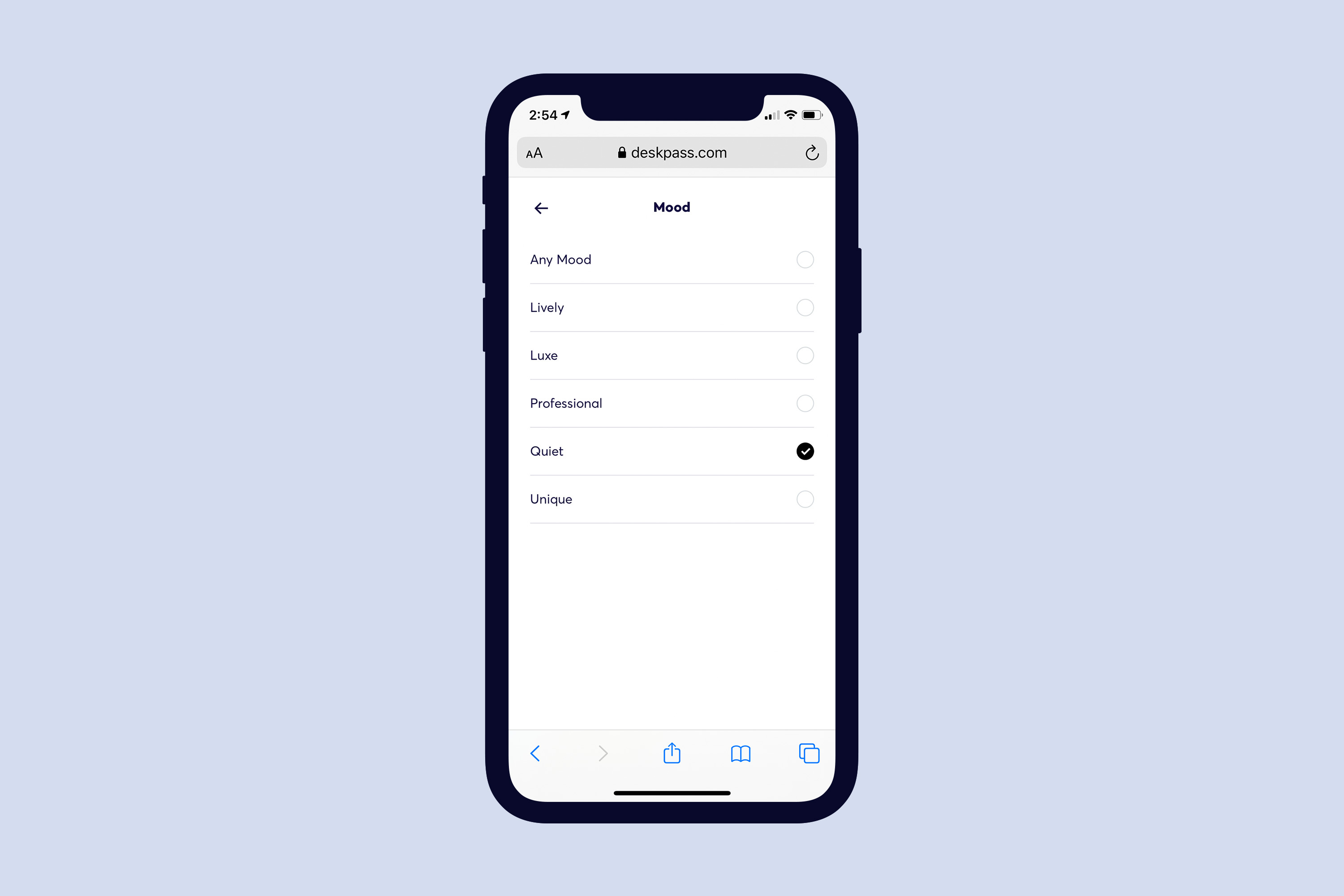 Curious how the space looks overall? Scroll through their photos on our Find A Space page to see different rooms and get a feel for the environment in advance.
There are several other filters you can select to better narrow down your list of potential spaces. A few of these include: Parking Options, Standing Desks, Pet Friendly, ADA Compliant, Coffee Provided, Outdoor Space and Mother's Room to name a few.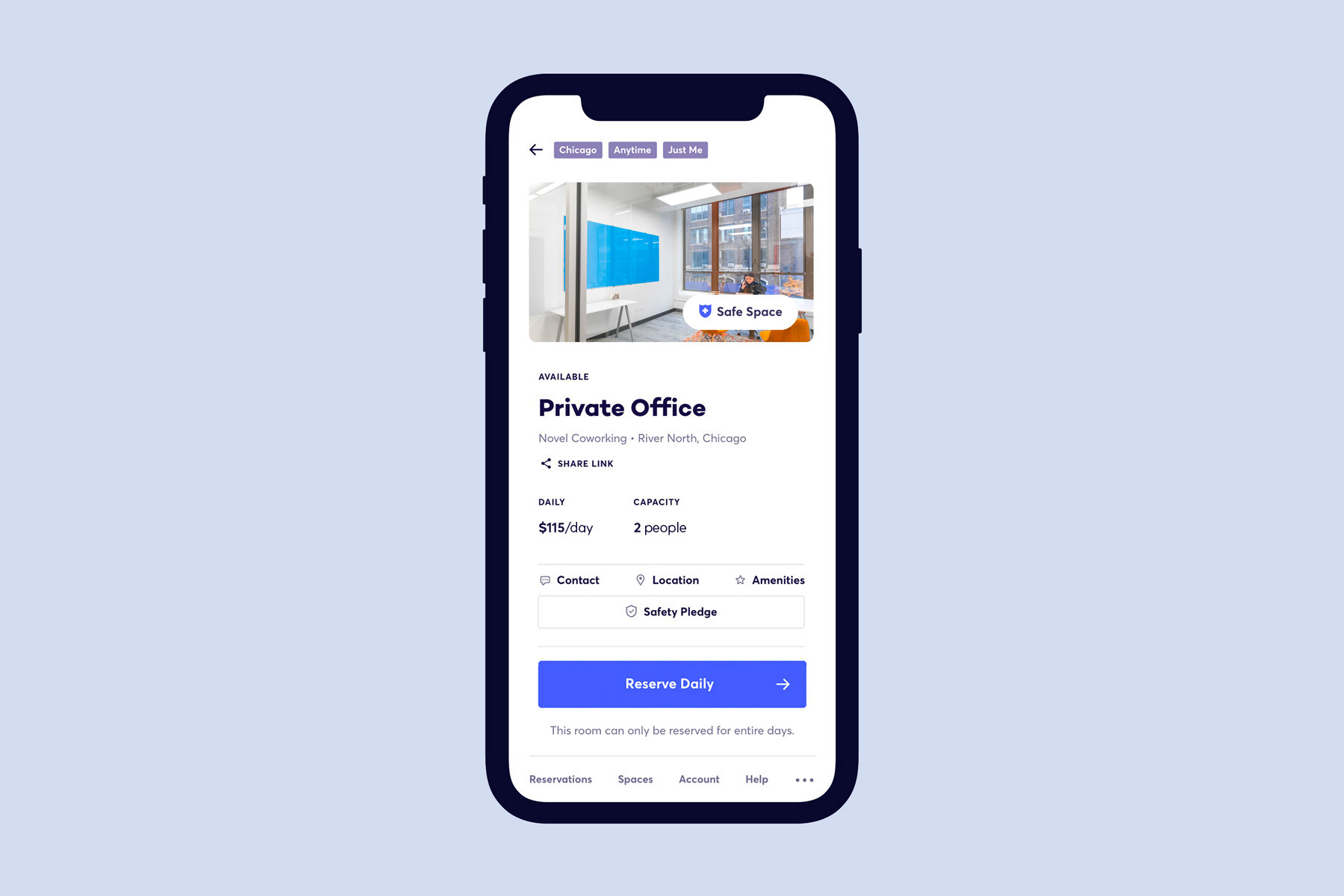 Deskpass For Your Company
Deskpass is just as flexible for company teams as it is for individual workers. As a team member, your company gets the same access to thousands of coworking spaces on our network.
Team members can use our app to find offices, meeting rooms, and coworking space for the day, all on demand. You can also easily manage and customize your team's access to flexible workspace and analyze their usage over time.
Payment is simple and seamless. You can manage all payments with consolidated billing on your branded dashboard. There are no monthly fees; you only pay for the desks and meeting rooms you use.
With our new 'Office' feature, members and teams can work in spaces for longer periods of time, and as needed. Think of it as a private office without the hassle of renting one on your own. Just make a reservation, and you're all set.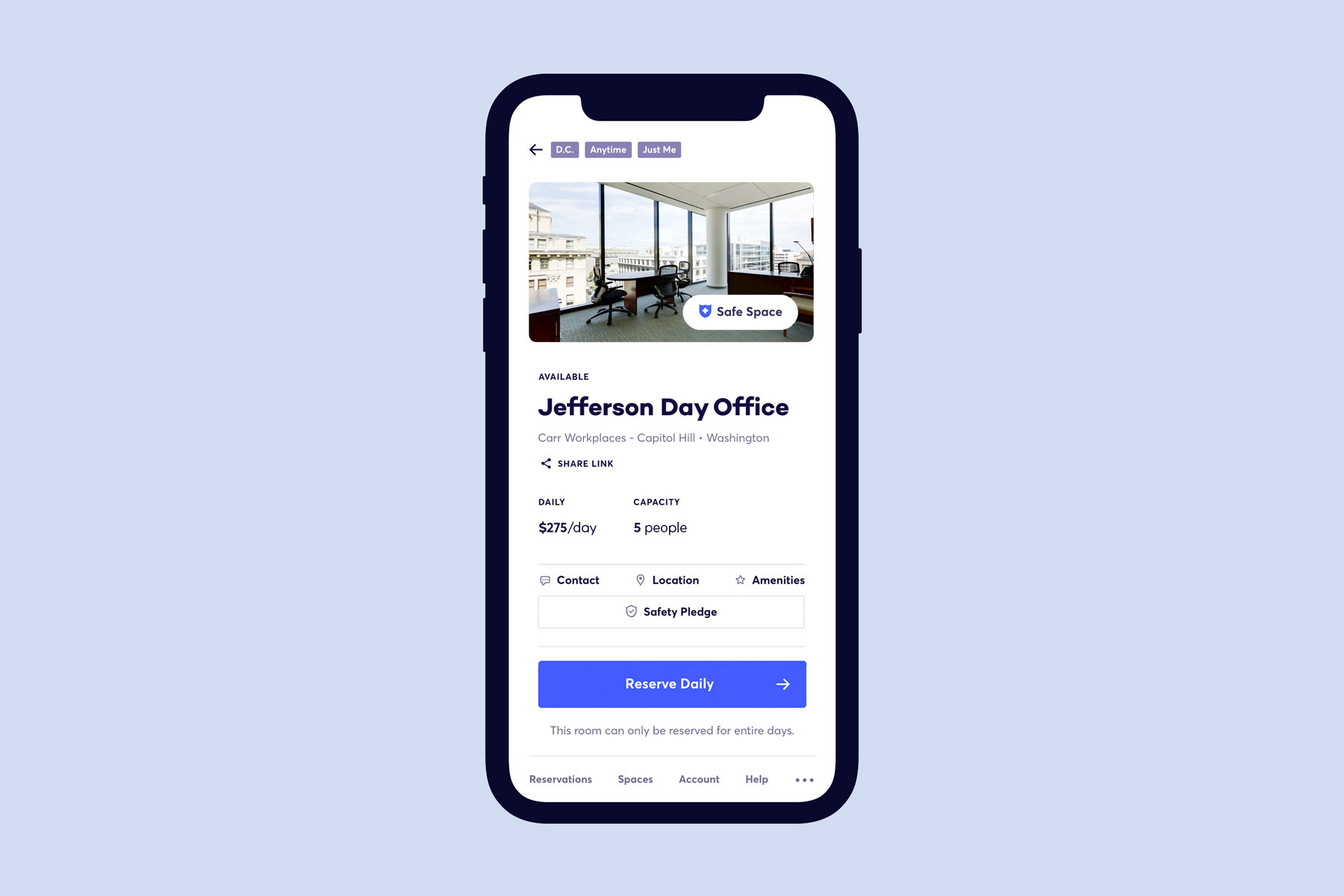 Safety First
Prior to reserving, you can review each space's Health & Safety practices so you know what precautions they are taking and what is required while on-site. Learn more about the Deskpass COVID-19 Safety Pledge Program here.
Your Feedback Is Important
Have questions, comments, or need help finding your next office rental? The Deskpass Support Team is available during business hours and we'd love to hear from you. Let us know what you think!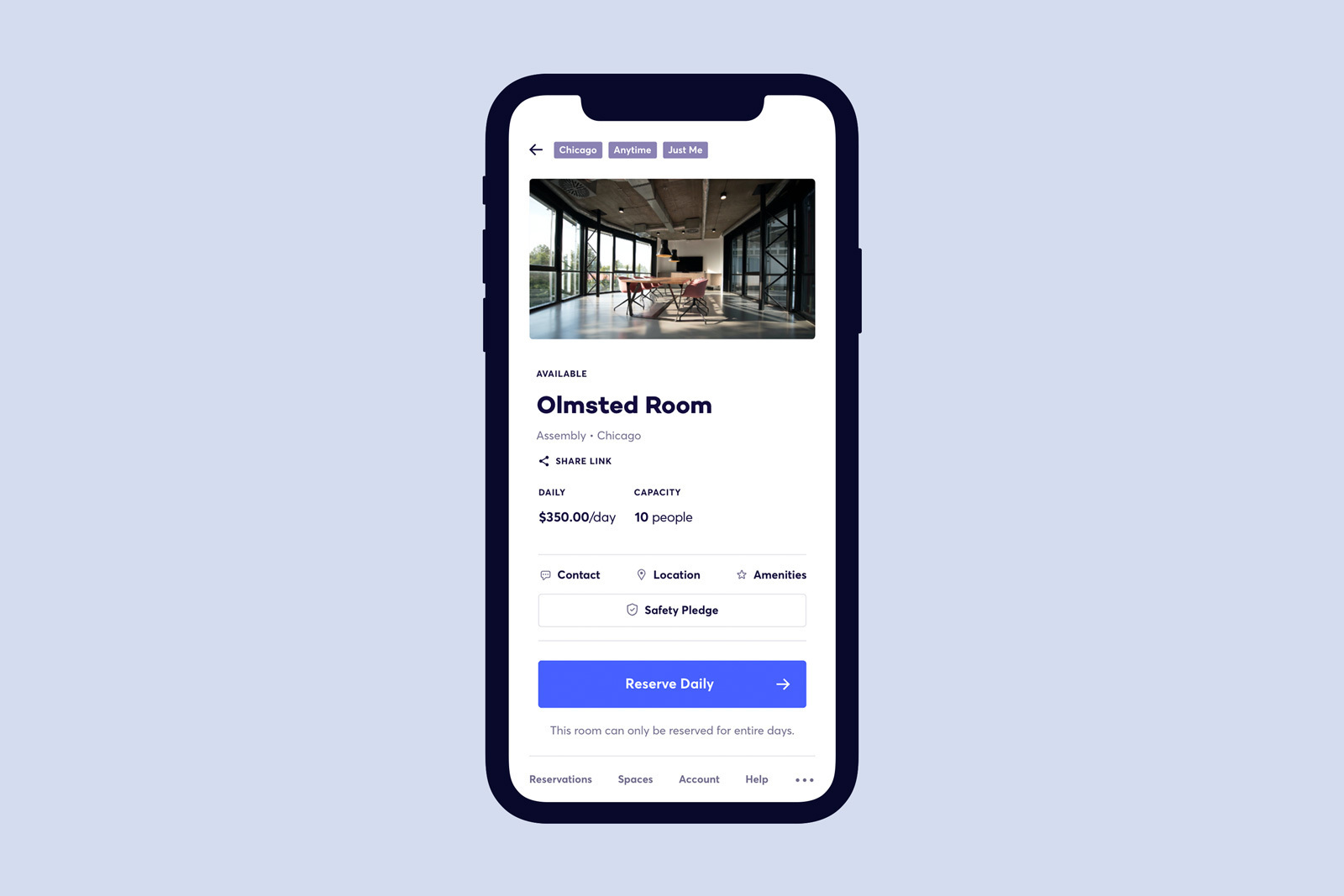 Get a complimentary $250 Deskpass credit when you sign up for a Teams account today.