Known for its high-energy nightlife, active LGBTQ community and celebrity hideaways, West Hollywood is the ultimate place to see and be seen. Santa Monica Boulevard is the hub of all the action, especially gay bars, dance clips and shops of every kind. While nightlife is definitely a major draw here, West Hollywood, or 'WeHo' as it's commonly called, has a softer side in the form of quiet cafes, stunning rooftop views and art galleries.
Coworking is as much about the co as it is about the working. To inspire you with what's possible with Deskpass, we've rounded up our favorite West Hollywood hangouts.
Get your coffee fix
Coffee comes with a side of people watching at Verve Coffee Roasters. Located on the swanky Melrose Avenue, this place is almost always packed. Their first location was in Santa Cruz and as popularity grew, founders Ryan and Colby expanded to Los Angeles, San Francisco and all the way to Japan. Come here for a quick caffeine fix or swing by to combat the 3pm slump.
Located on the iconic N. Robertson Boulevard, The Assembly is part coffee shop and community hub, with curated retail items from Poketo. Everything about this place is Instagrammable, from their delicately adorned donuts to their fresh and flavorful sandwiches. The shop aspect of their business is humble but high-end, with items ranging from lab cups passport cases.
It's easy to feel right at home at Madison & Park Coffee. The space is comfy and elegant all at once, and kind of feels like a living room. Touting a coveted Santa Monica Boulevard address, you're right in the heart of WeHo. The marble bar and wooden flooring are nice design touches and the high ceilings make the already large space feel even bigger.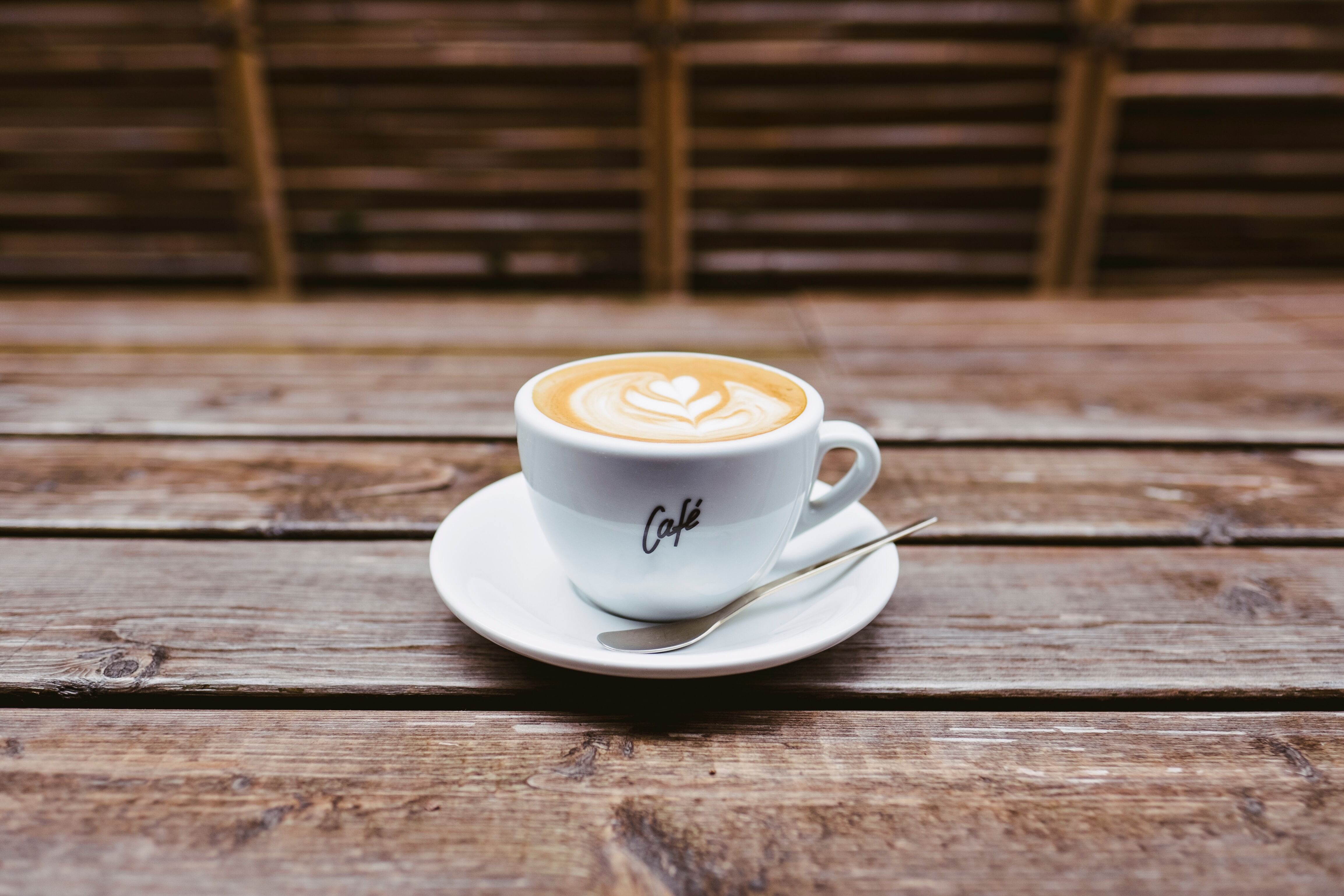 Grab a bite
Whether you fancy a mid-day glass of wine (hey, no judgment), or a healthy lunch, Tesse is your go-to. Warm and minimalist, this stylish spot serves both traditional French cuisine plus several dishes with a California twist. Plus, they have house-made charcuterie, cocktails, and wine. While it's not realistic to splurge everyday at Tesse, consider this your Friday night treat.
For something a bit less upscale, grab a table at The Den on Sunset. Serving up sandwiches and flatbreads in a cozy setting: tavern-feel, booths, a fireplace and a patio complete with a firepit. They seem to have thought of everything here, from gluten-free bread options on burgers and a pretty sweet drinks deal during happy hour. A great choice for a casual night out with friends or after work drinks.
For lunch (or dinner) with a view, try your luck at Pearl's Rooftop. The trendy bar and lounge specializes in cocktails and New American small plates perfect for sharing. The decor is a bit retro, with a posh patio that brings in the breeze. If you can't make it for after work drinks and snacks, consider experiencing their weekend brunch. It's pretty epic.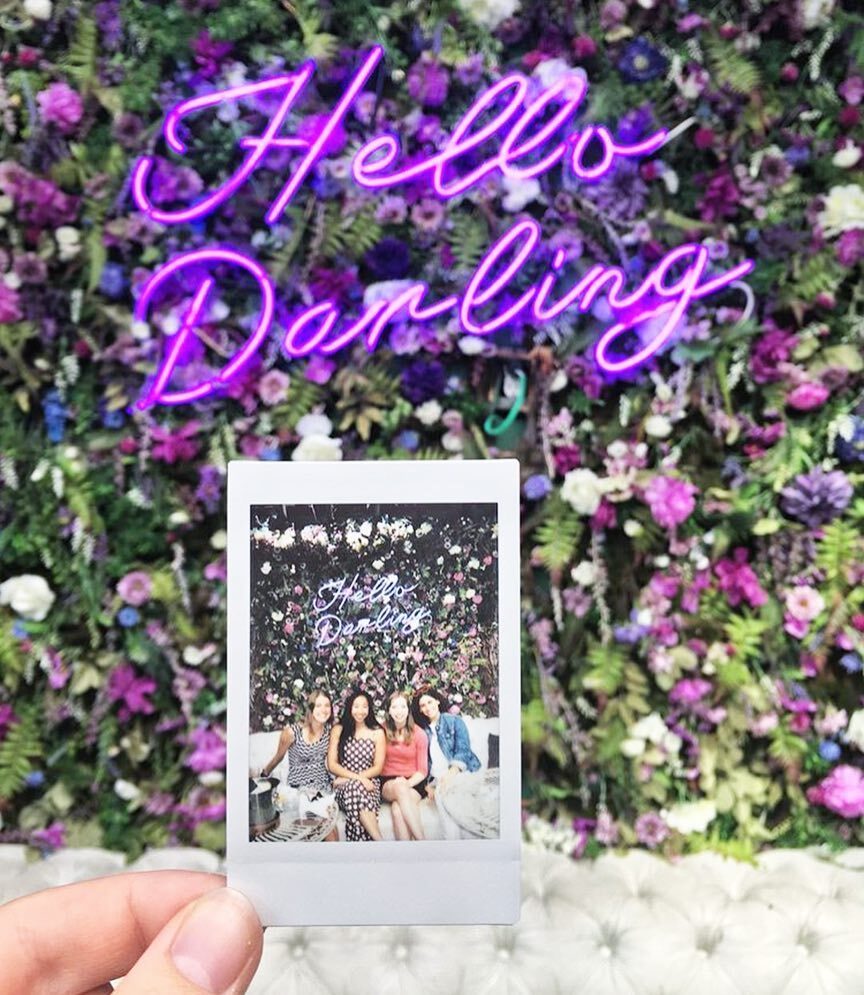 Soak up the sun
The South Asian restaurant has both an indoor dining room and an outdoor rooftop, so it's totally possible to go from dinner to drinks without dealing with LA traffic (a major plus, we might add). If you can, plan your visit to E.P. & L.P. to coincide with sunset, so you can see the city change from day to night. To avoid the late night crowds, we suggest rolling up shortly after they open, around 5pm.
The Mondrian Hotel has gone all out on its rooftop bar, Ivory on Sunset. Most people go there for the views (understandable) but their seasonal, small plates are quite nice, too. We'd say it's a "splurge" kind of place, and also a good option for entertaining clients in town or celebrating that well-deserved promotion you just got.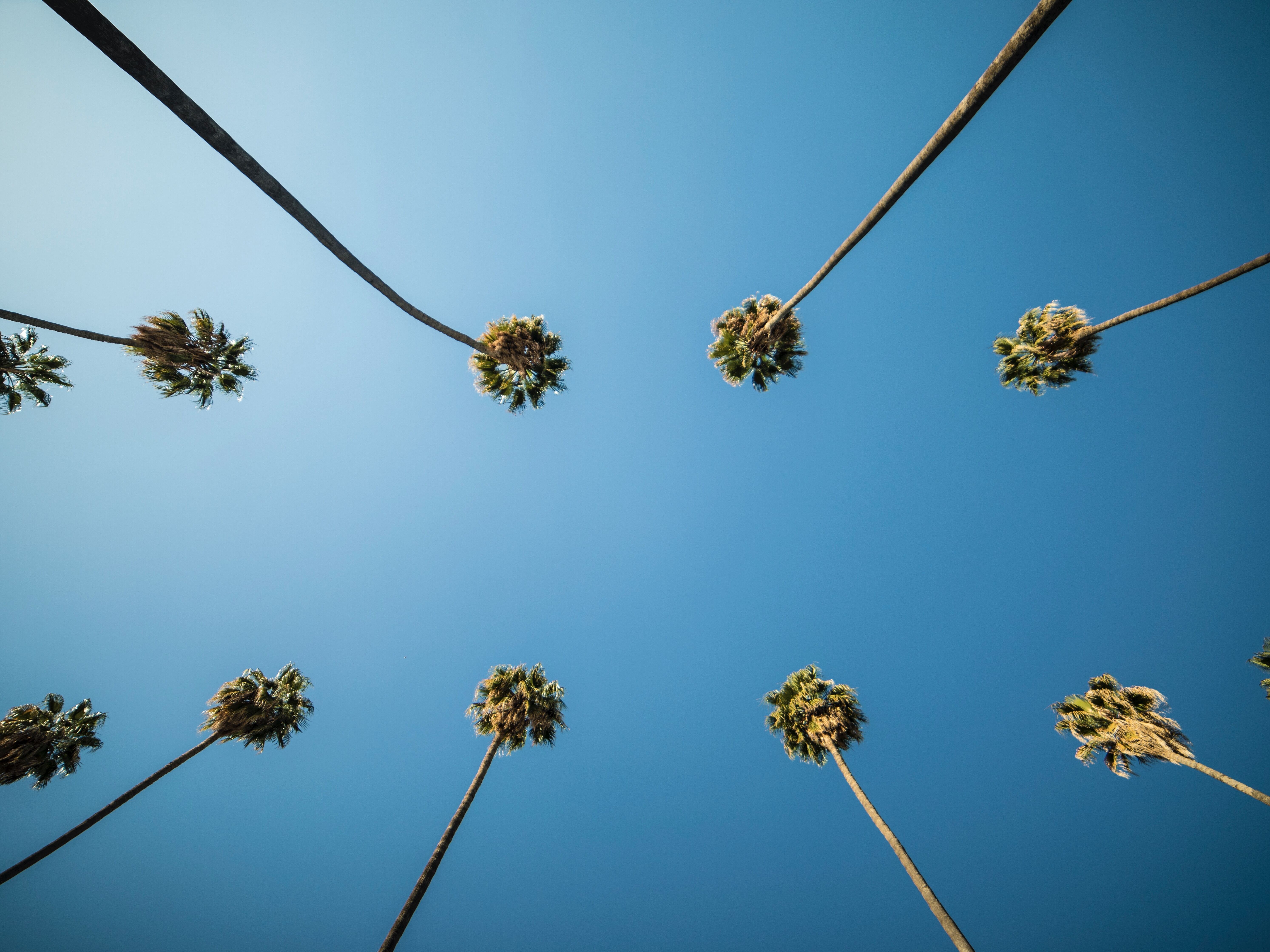 Art hop
WeHo is home to many art galleries and while it's unlikely you'll see them all in one day, they make for a great lunch break or afternoon walk away from the office. Gallery 1988 - East and West focuses on pop, contemporary and abstract art; many exhibits riff off things that are actually happening in our world today. Comic book collectors will also appreciate the vibrant use of color in many of the featured art. If you can, try to attend an opening night at the lively Moran Bondaroff gallery; the large, open and airy space makes for a social evening discussing the arts.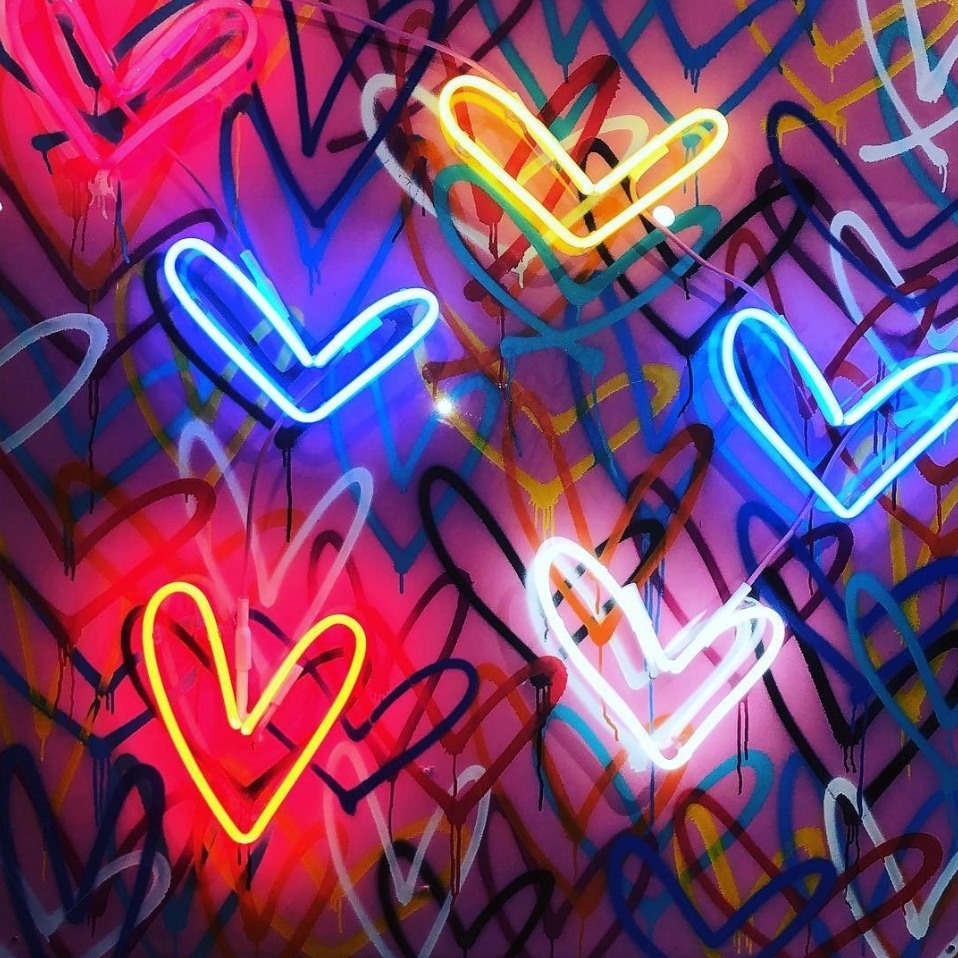 Get cultured
The West Hollywood Design District is perhaps the cultural epicenter of WeHo and there's so much to see and do here that you will find yourself squeezing in visits between work calls. Spanning across Melrose Avenue, Beverly Boulevard and Robertson Boulevard, the trendy, high-caliber art center is super walkable and best explored on foot. You'll find both major brands—Christian Louboutin and Rag & Bone—as well as some local favorites and up-and-coming designers.
West Hollywood has a very large LGBTQ community and learning about the progress that's been made here is all part of understanding WeHo to the core. The ONE Archives houses the largest collection of LGBTQ material, from books and photographs and art to personal papers. Exhibits rotate regularly and entry is free (with a $5 suggested donation).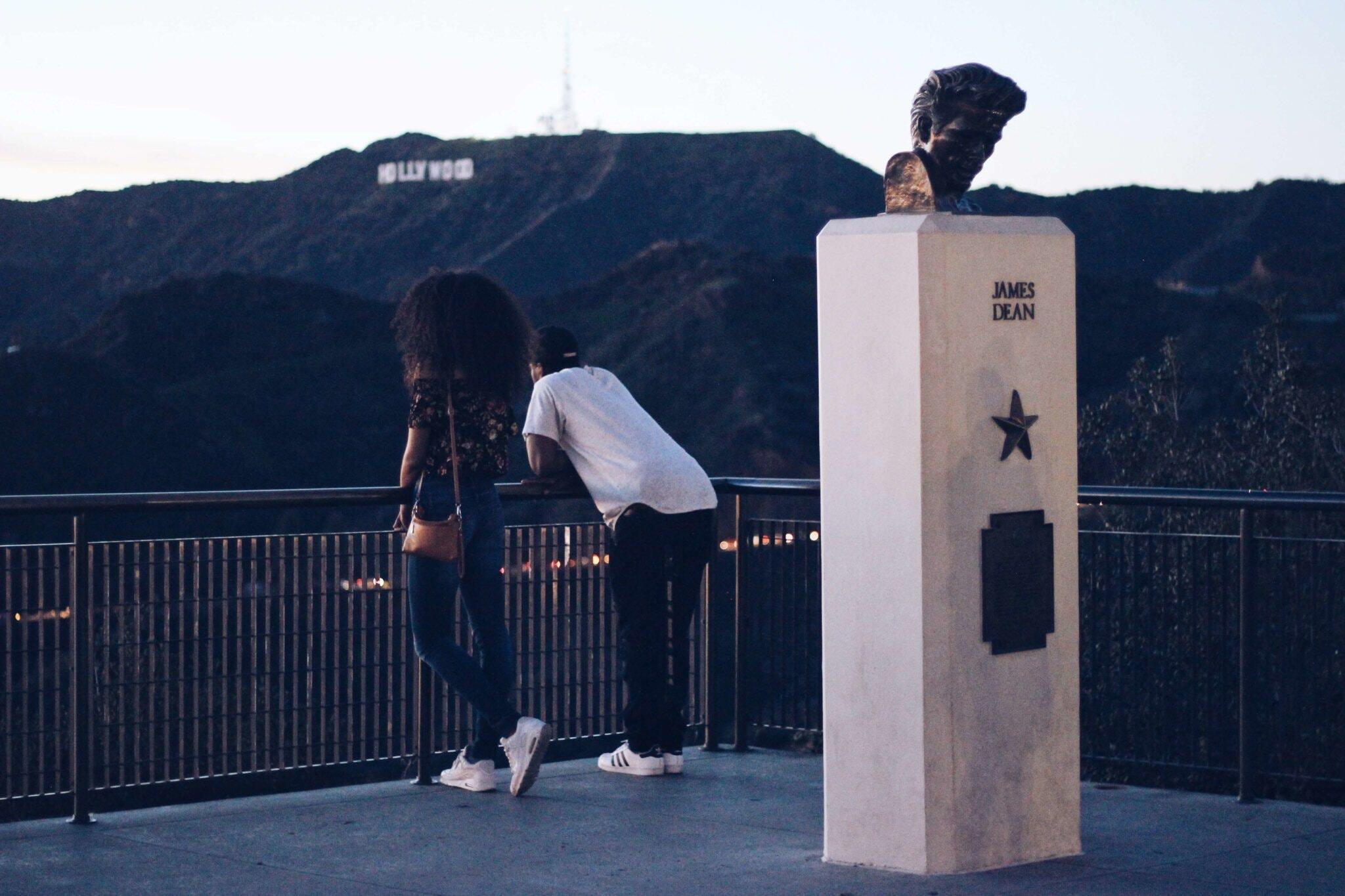 People watch
If you need your dose of people-watching, you have two major options: Santa Monica Boulevard and the Sunset Strip. Here, you'll find everything from cafes, restaurants, shops and landmarks. And no, it's not called the "sunset strip" because there are strip clubs; the Los Angeles County workers simply started calling it that and it stuck. On Fridays and Saturdays, take advantage of West Hollywood's free trolley service (aka no parking headaches).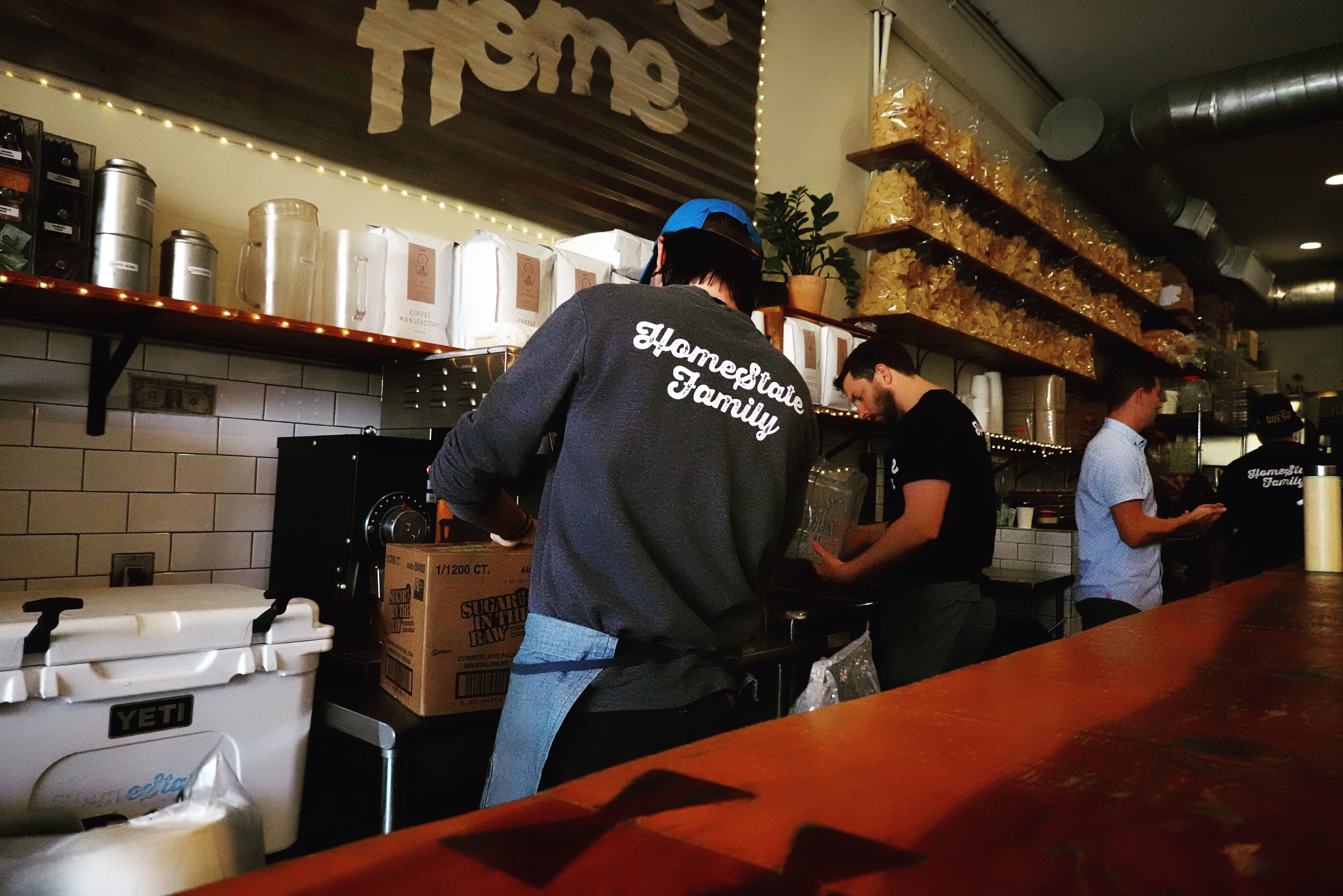 Read up
Our pick for coolest WeHo bookstore has to be Book Soup. Up and running since 1975, there's something for every interest at this independent shop. With a total of 60,000 titles to sift through, you'll find quite the range of subject matter, with genres ranging from art and music to fiction and auto-biographies. You can even get your hands on pre-signed books from published authors.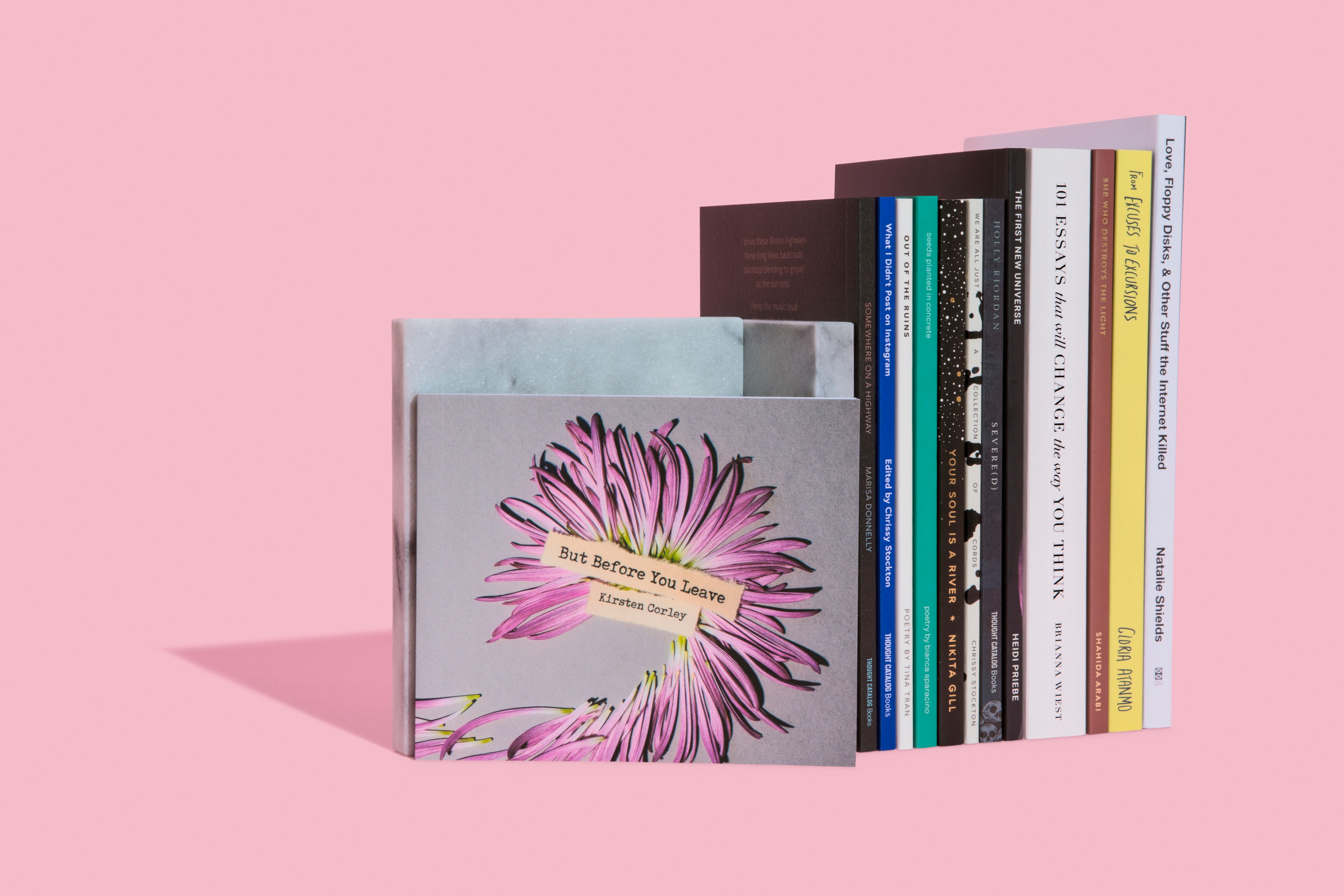 Entertain me
West Hollywood is known for its lively nightlife scene, and the Troubadour is a huge reason why. Right on the border of Beverly Hills, this WeHo hotspot is among the best rock clubs according to Rolling Stone. So many bands have played here, from Sara Bareilles and Harry Styles to The Smashing Pumpkins Limp Bizkit. If you want a major music night, this is your spot.
Looking for a laugh? Take your pick between The Comedy Store (which is more of a comedy club) and the Laugh Factory. Some consider Laugh Factory to be the better of the two—what with a mix of seasoned pros, emerging stand-up acts and the occasional surprise celebrity—but we'll let you be the judge. Upcoming shows are listed on their websites and and tickets go fast.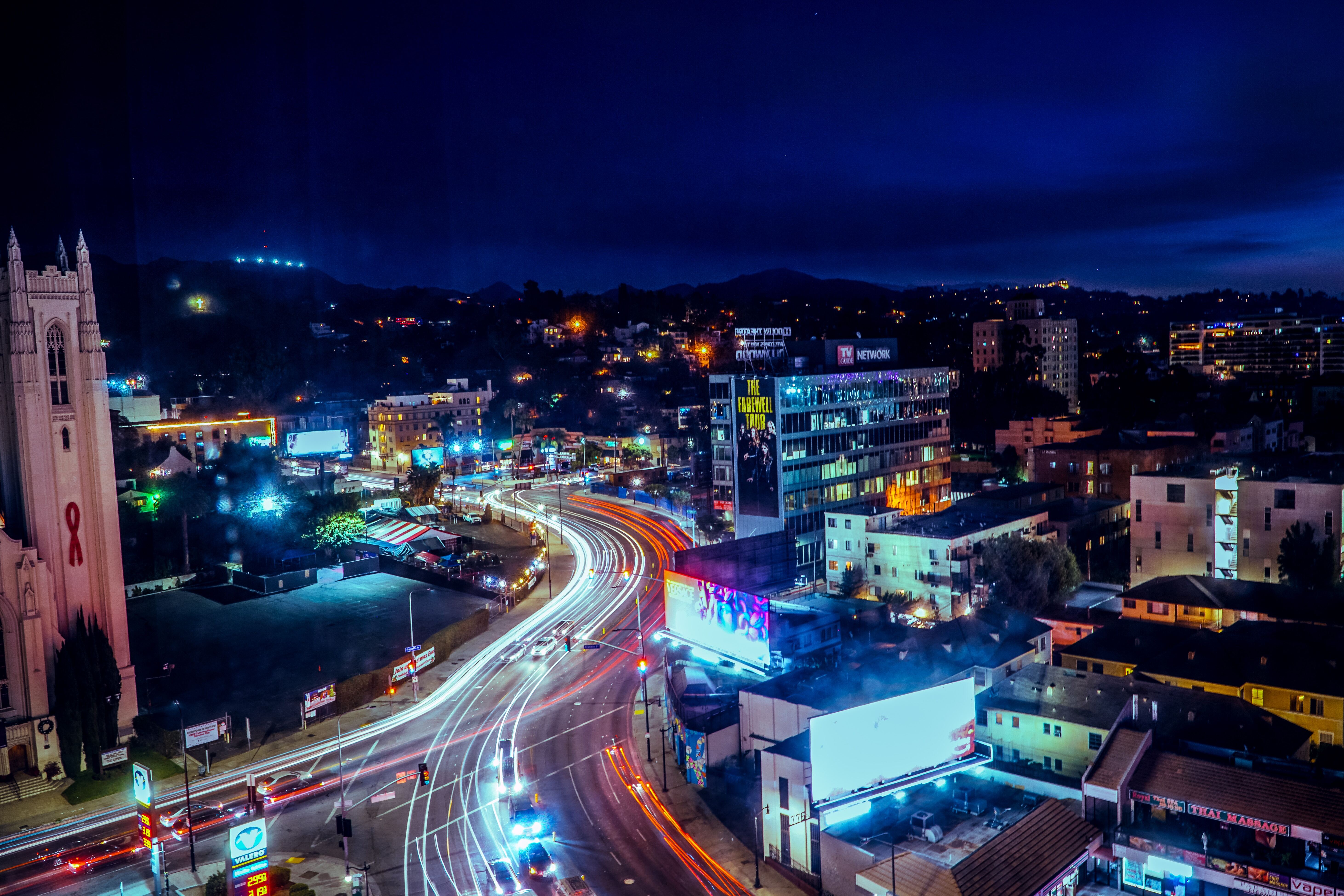 Wine o'clock
It's five o'clock somewhere and V Wine Room is here for it. Stop by for a glass at the bar and leave with a couple of bottles. Their menu is fairly extensive, with sparkling wines on top, followed by a selection of red, whites and roses from around the world—we are partial to their Solminer from the Santa Ynez Valley that falls in their Grüner Veltliner category. Their events are fun too, especially blind tastings to test the senses.
Severance Wine Bar is another favorite of ours. The wine bar and shop specializes in Champagne punch, cheese and dessert fondue as well as terroir driven wines from across the globe. Even if you're not a wine fanatic, it's hard not to be impressed by their selections. Some of their small plates are really yummy, not to mention they pair excellently with the wines. Their garlic fries are hard to resist, as are the Bavarian pretzel bites.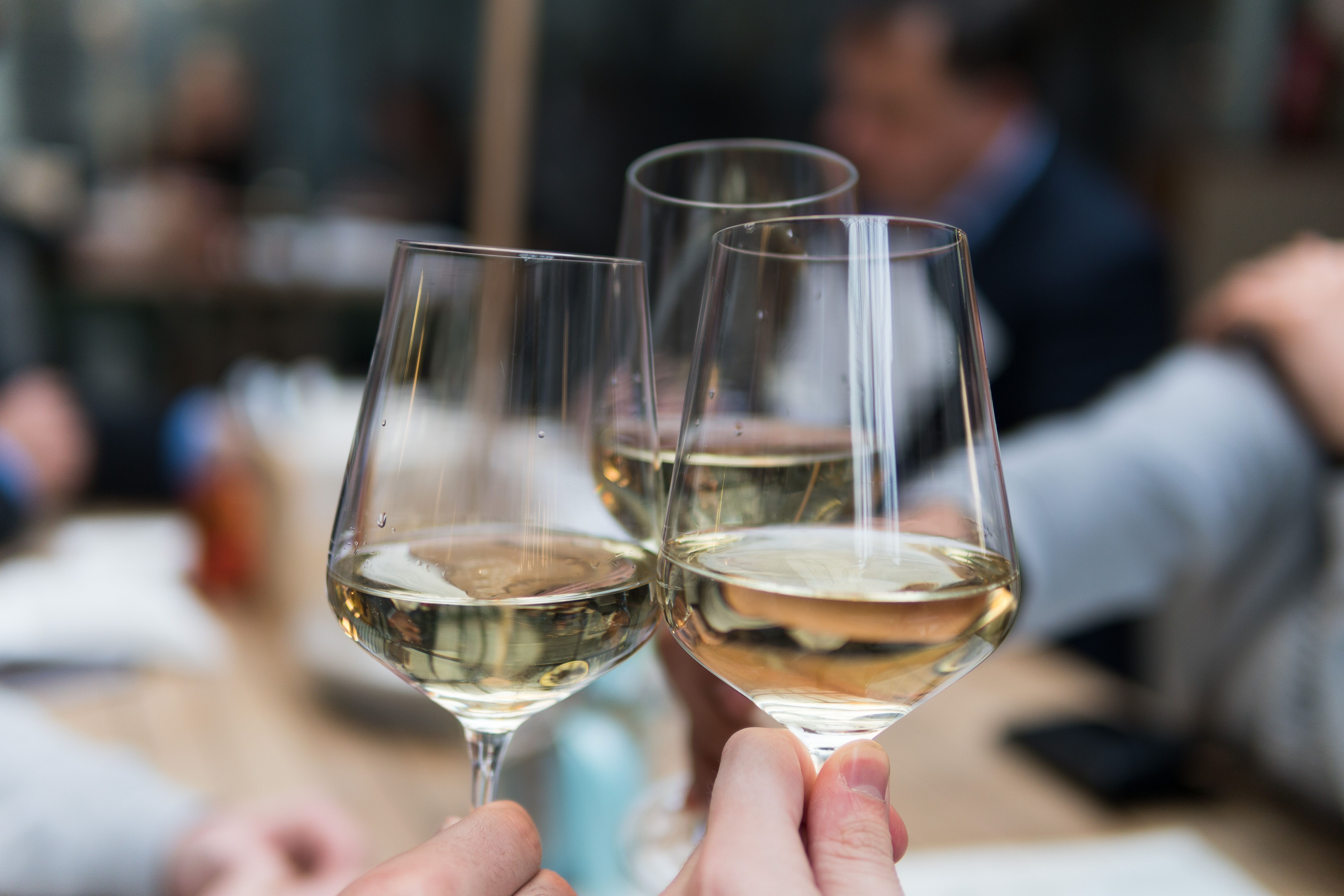 Bottomless brunch
Brunch at Taste on Melrose will wake up those tastebuds of yours in no time. Their avocado toast is a good starter and you can add a fried egg, bacon and/or candied bacon to it. That, and the white truffle mac & cheese, made with wild mushrooms, smoked mozzarella, pinko peached lobster (bacon and jalapeño are add-ons). Drinks-wise, we'd recommend the Brunch Mule or their St Germain Spritz.
Everleigh is another must-try brunch spot. The rustic, farm-to-table restaurant offers both small and large plates inspired by American and European country cooking. Yes, this place is what dreams are made of. Start off with a few apps to feed those hunger pangs; try the Patatas Bravas with chili aioli, rosemary and thyme for a taste of Spain or their grilled Monterey Squid for a lighter option. Hosting a large group? You can reserve their back patio all to yourselves.
Need a sugar fix minus the extra calories? Breakfast by Salt's Cure is…well, your cure. They serve healthy and hearty breakfast food, with a focus on oatmeal griddle cakes. Fun fact: they don't serve maple syrup because their oatmeal is served with just the right amount of sweetness. Note—this isn't your typical boozy brunch spot; in fact, alcohol isn't on the menu YET. Instead, consider this your antidote to a hungover morning.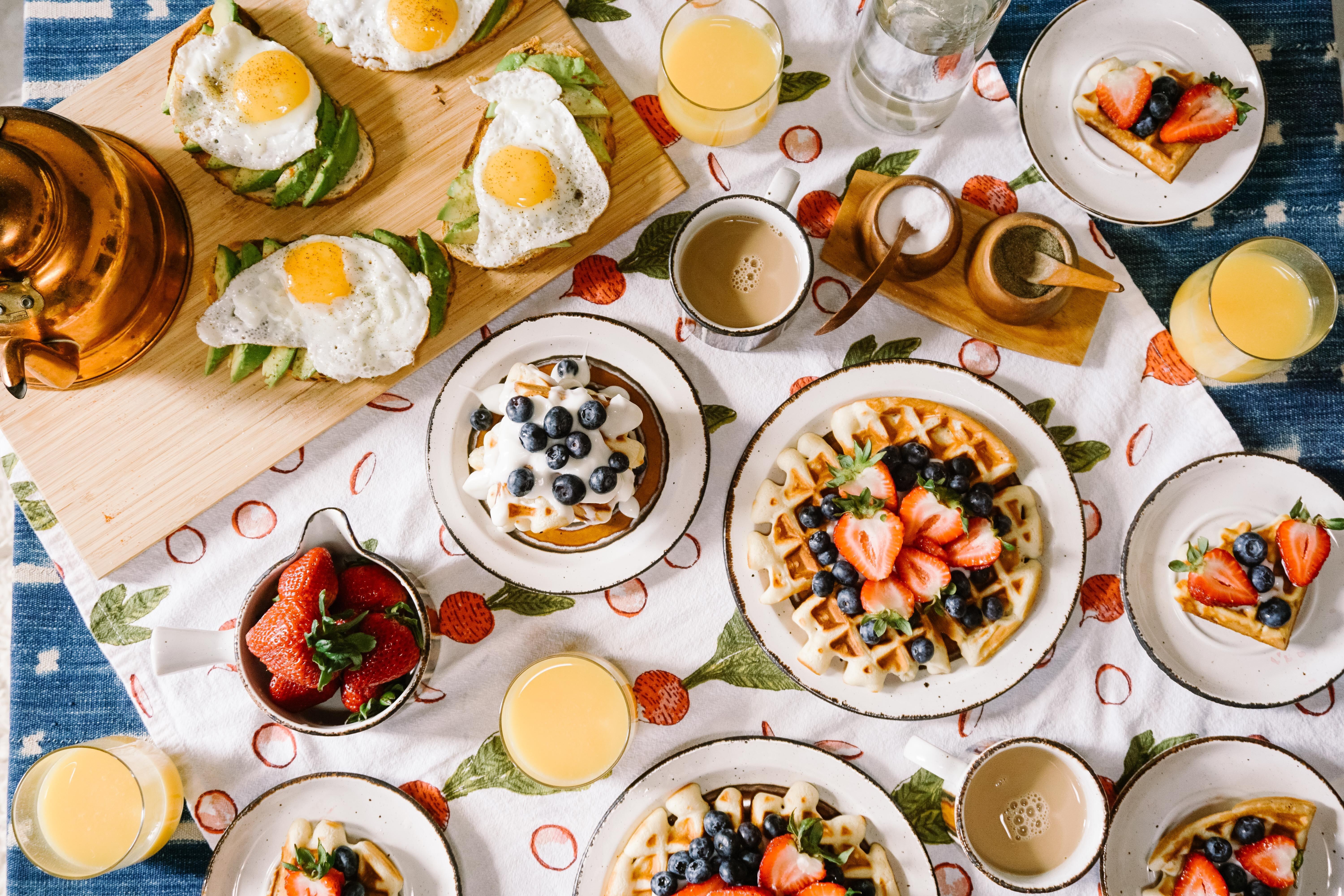 Where to work
Serendipity Labs Hollywood
This upscale coworking space in the heart of the Media District has it all, delivering high-performance and high-design at the same time. A soundproof screening room is ideal for important in-person meetings as well as client calls. The room's soundproof walls, surround sound and high-definition projection is especially ideal for freelancers in film, television or commercial production. We really like their commercial kitchen and see it as a great way to grow your network while bolstering community.
IgnitedSpaces - Hollywood BLVD
Beautiful, open and touting all the amenities needed for a productive workday, IgnitedSpaces - Hollywood BLVD features penthouse suite views, ample open desk space, several lounge areas, six conference rooms, two whiteboard rooms and three kitchens stocked with your coffee and tea essentials. It's also located right along the Hollywood Walk of Fame and therefore steps from major historic sights like the Dolby and Pantages Theaters. We love the panoramic views of L.A. and the Hollywood Hills.

Get a complimentary $250 Deskpass credit when you sign up for a Teams account today.