Technically a city all on its own, Santa Monica is still very much a part of a Los Angeles lifestyle. This little slice of paradise has it all: bars, restaurants, cafes and coworking spaces and all within a few minutes-walk from the beach. Magic is really in the air, especially from the top of the Ferris Wheel at the Santa Monica Pier. Laid-back and breezy, you'll be soaking up that all-year summer sun in no time.
Coworking is as much about the co as it is about the working. To inspire you with what's possible with Deskpass, we've rounded up our favorite Santa Monica sights.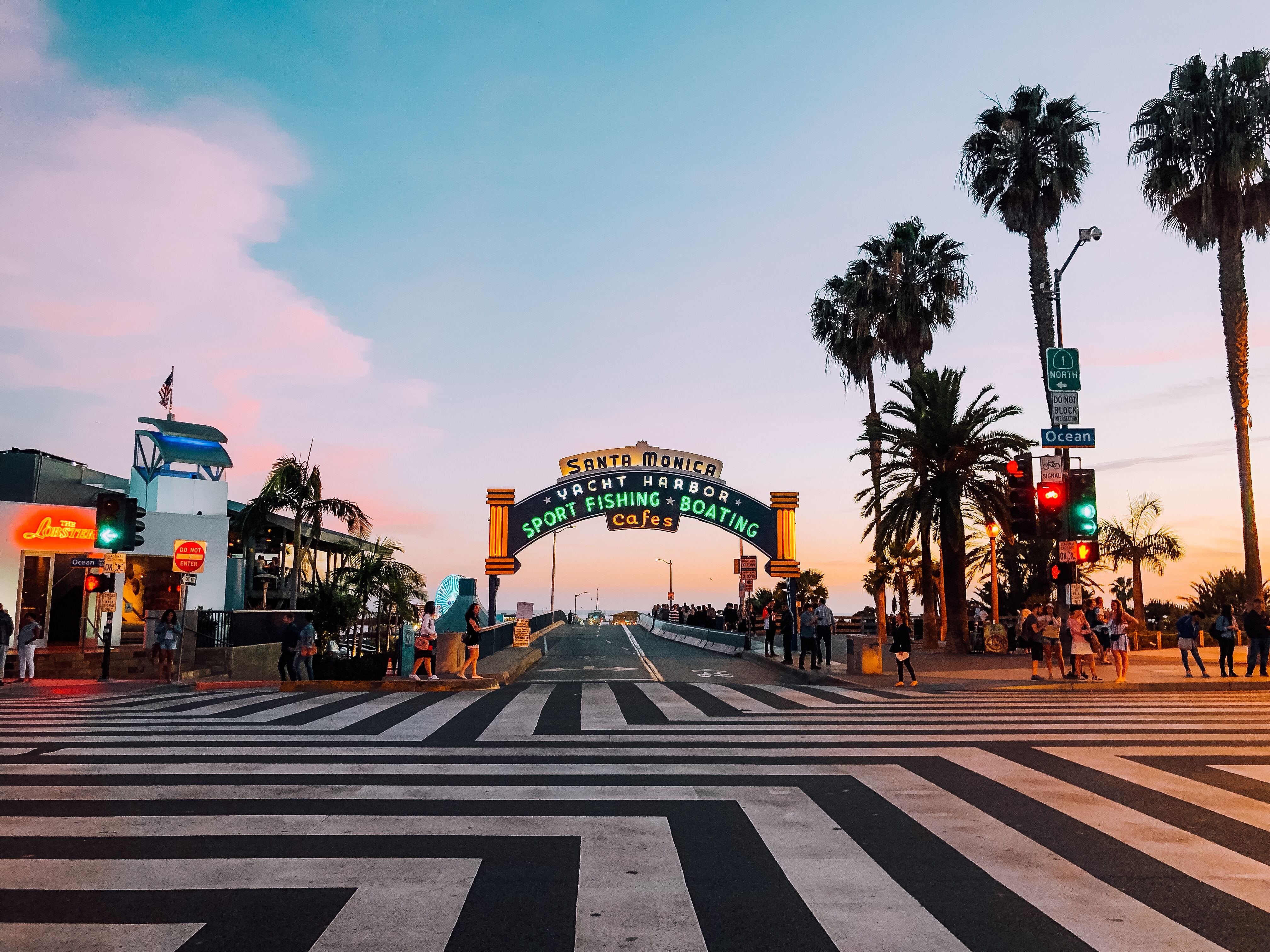 Get your coffee fix
For a hip coffee haunt, head to Dogtown Coffee on Main Street. There's a decidedly surfer-skater vibe here and we'd say it's one of Santa Monica's more alternative cafes. In addition to some pretty great-tasting coffee, Dogtown serves health conscious, all-day breakfast and lunch, with several vegan and gluten-free dishes available. Go for their Sweet 'n Salty Caramel Iced Coffee or a hearty breakfast burrito.
As its name suggests, a whole lot of love went into Love Coffee Bar. Located on Ocean Park Boulevard in the friendly Sunset Plaza community of Santa Monica, a cup of coffee at Love is the perfect way to kickstart your workweek. The space is modern, with white walls and an overall clean look and feel. Try your luck snagging one of their outdoor tables; they go fast!
Last but not least is Espresso Cielo, our go-to for expertly prepared espresso, as well as coffee and exotic teas. Pastries are delivered daily by local artisans and are super fresh. Their espresso menu is impressive, with options like a Afogatto, Piccolo Latte and Mocha Latte.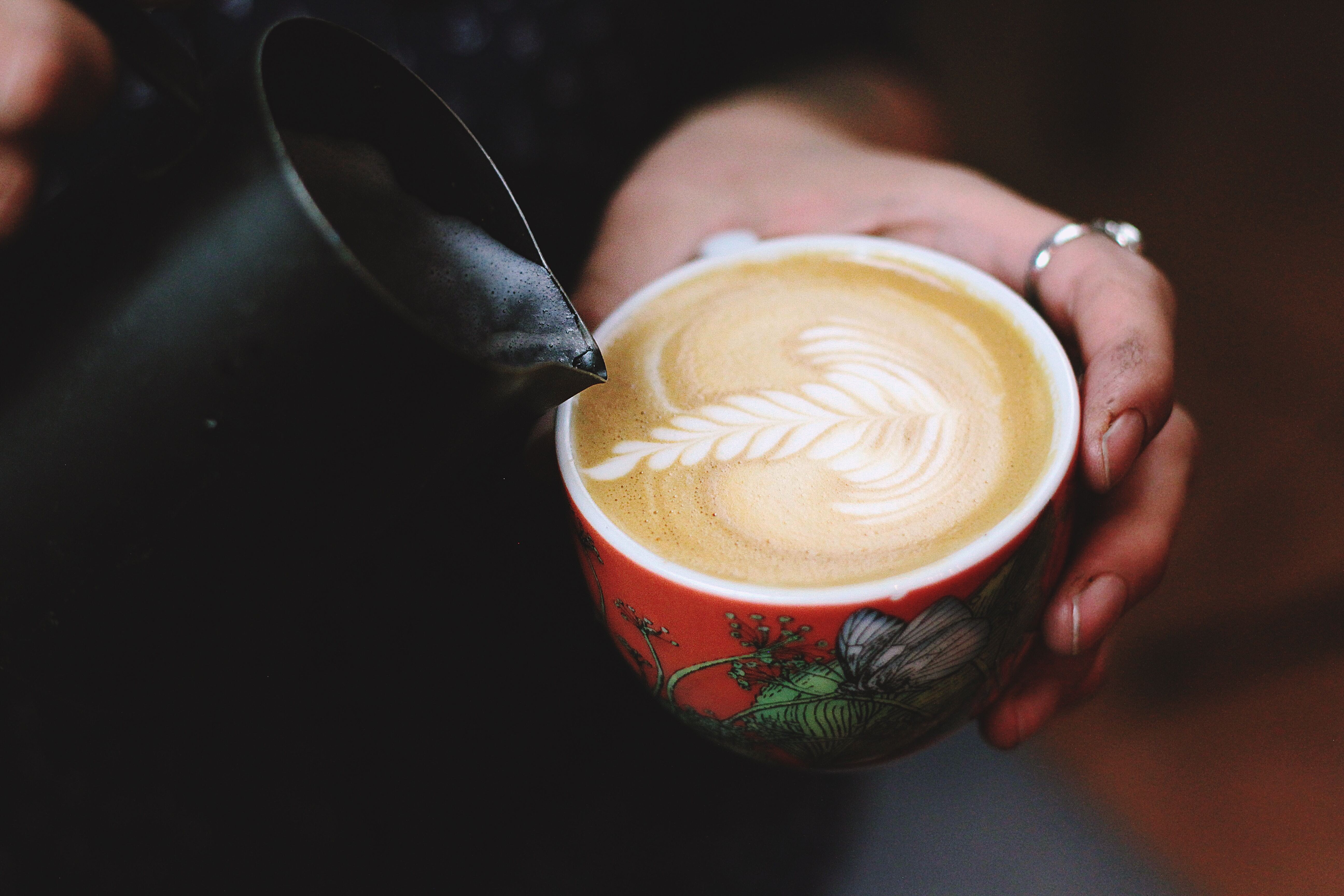 Grab a bite
For health-conscious fare set in a chic space, head to True Food Kitchen. Located at Santa Monica Place, the menu changes seasonally to reflect the freshest and most flavorful ingredients. Dr. Andrew Weil, a renowned physician doctor of integrative medicine founded True Food Kitchen, so trust us when we say you're in good hands. Many dishes also compliment an anti-inflammatory lifestyle.
Then there's Tar & Roses, one of our favorite eateries. The New American restaurant is dimly lit (great for date night) and the menu includes seasonal plates (large and small), plus boasts an extensive wine and beer list. As Chef Andrew Kirschner's flagship restaurant, expect top-notch treatment from start to finish.
Craving French-Asian fare and seafood? Then, Cassia it is! Upscale and cozy, Cassia's menu is a carefully curated mix of Southeast Asian influence mixed with soulful California sensibility. Seafood is definitely top-notch here, as is anything from their Rice & Noodle menu.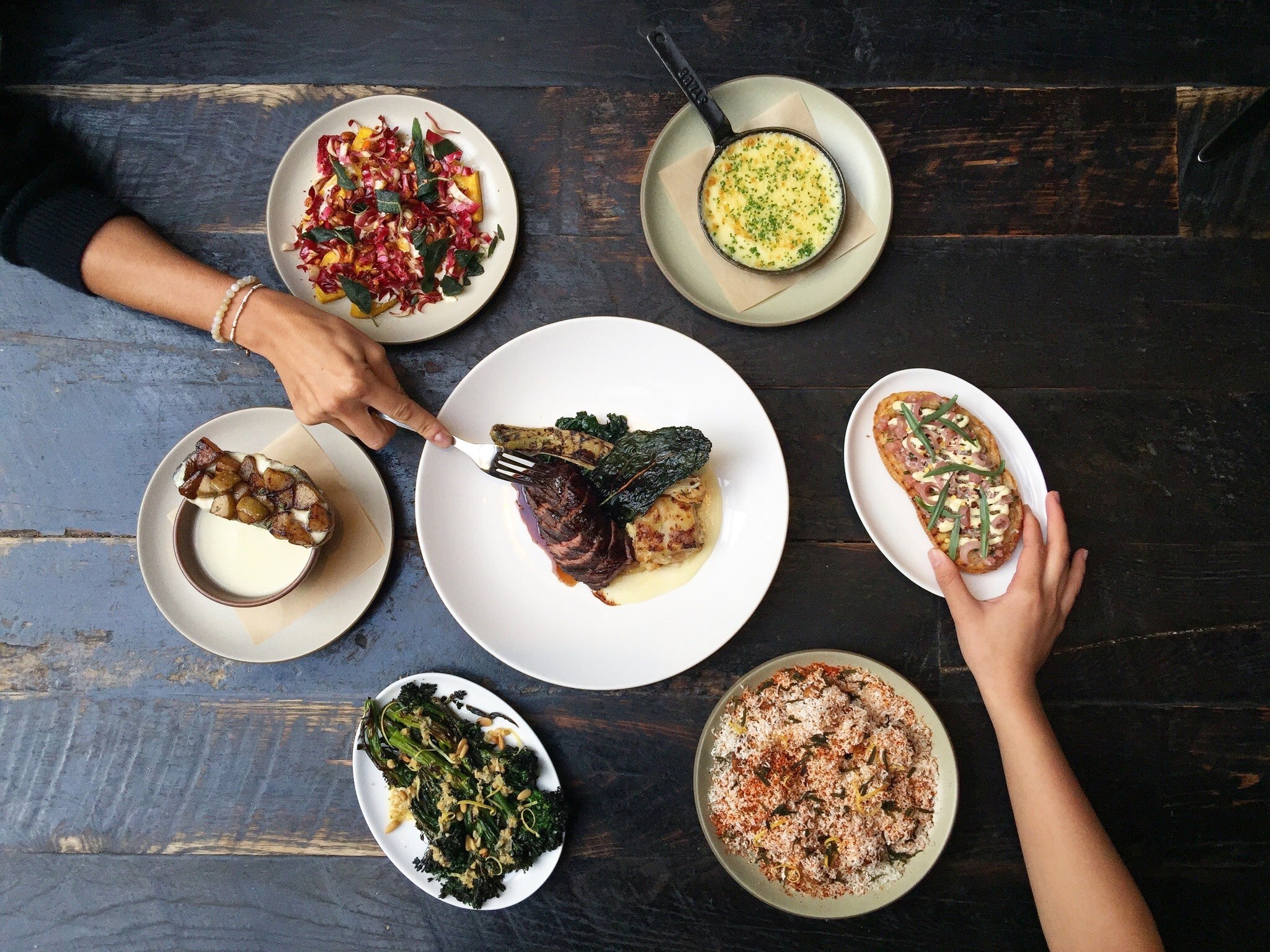 Soak up the sun
You might be in Los Angeles but Élephante is about to whisk you off to the Southern Mediterranean. The rooftop bar's menu touts Italian-inspired cocktails, so you'll be living La Dolce Vita in no time. Custom furniture and natural design touches—like wood and stone and copper finishes—make this place the perfect place to kick back after a day in the office.
The Shangri La also has a super stylish rooftop and it's a stone's throw from the iconic Santa Monica Pier. Oddly enough, the rooftop's furniture is made from suiting fabric—yes, as in the kind of suits men wear to work—as well as leather. If it gets too windy for you, there's a ground floor pool bar with cabanas waiting for you.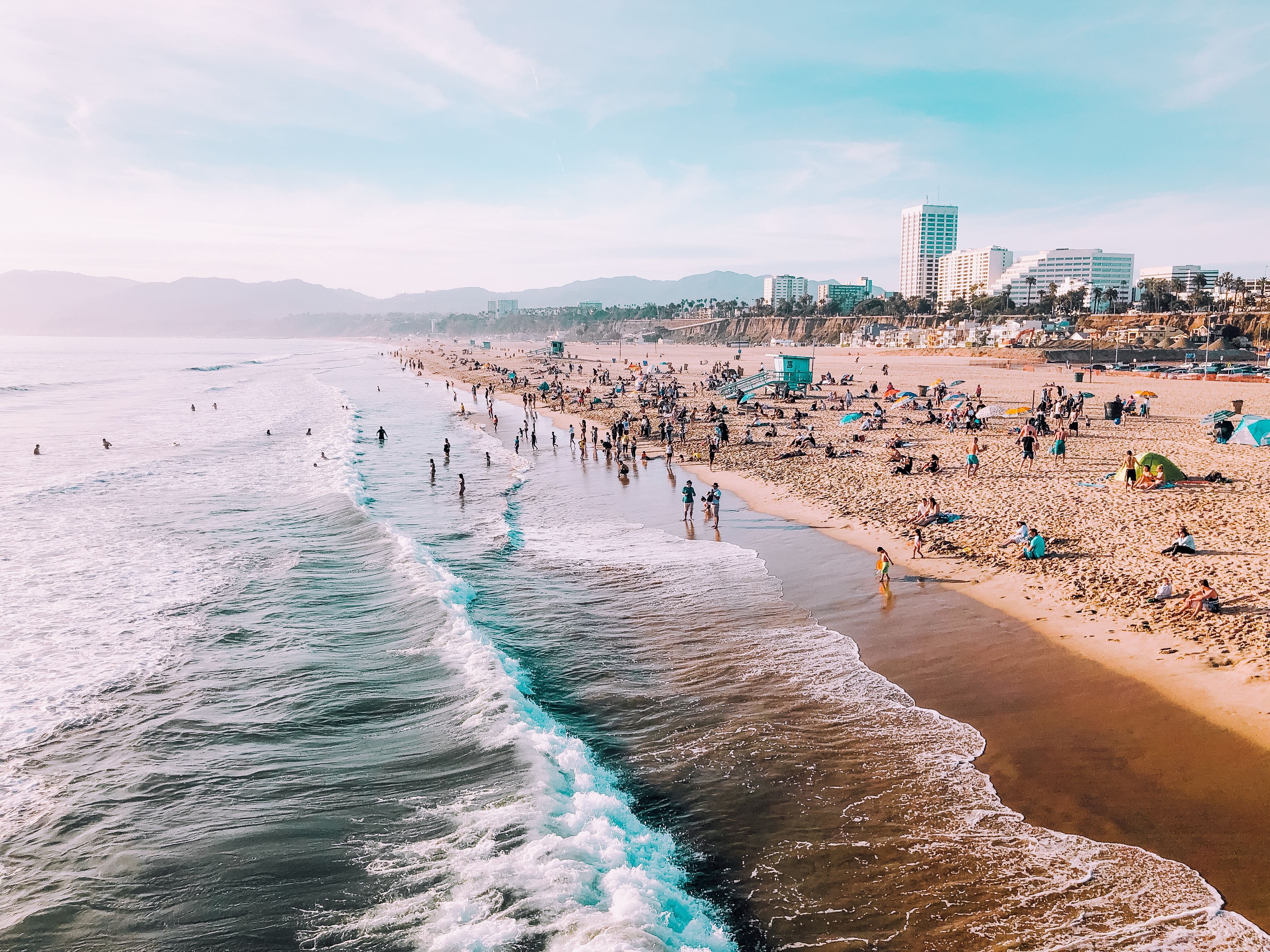 Art hop
Founded in 1988, the 18th Street Arts Center is a nonprofit and is Southern Cali's longest-running artist residence center. The artist community continues to thrive and there are numerous exhibitions and events hosted throughout the year. The best way to stay up to date is to view their calendar, updated regularly on the 18th Street Arts Center's official website.
Craving some culture on a time crunch? Head to Bergamot Station; it's a one-stop shop for private art galleries showcasing work across multiple mediums. Current and upcoming events, showcases and exhibitions are posted to their website. There's a campus-like feel to Bergamot Station, so it's super doable to visit a couple different galleries each time you're there. .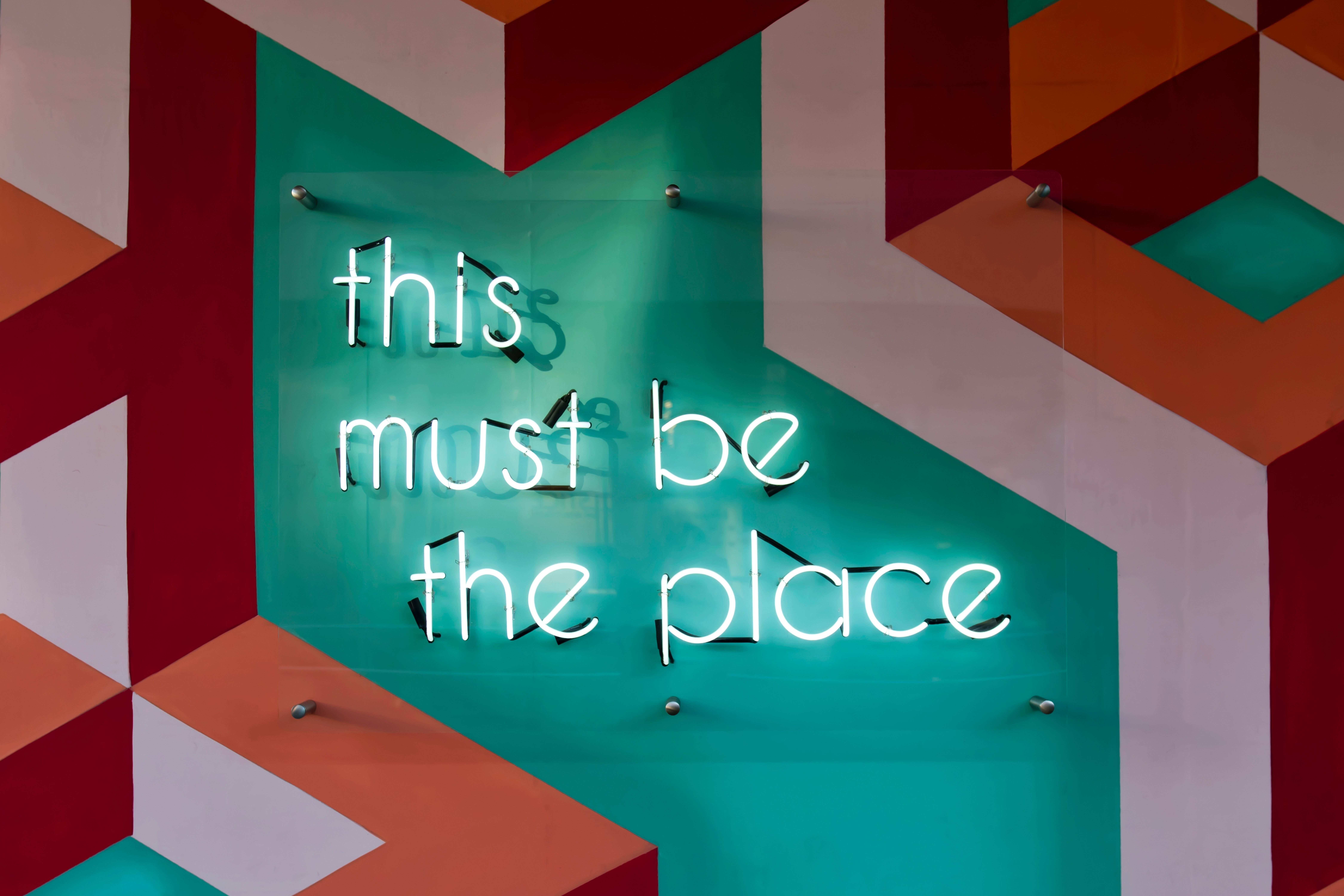 Get cultured
Third Street Promenade is one of the liveliest parts of the Santa Monica's downtown. Located east of the Santa Monica Pier, the Third Street Promenade takes up three open-air, car-free blocks and is the area's premier shopping center. With more than 80 retailers, you'll find everything from designer fashions to fresh produce straight from the farm. Come lunchtime, take your pick of restaurants within The Gallery Food Hall.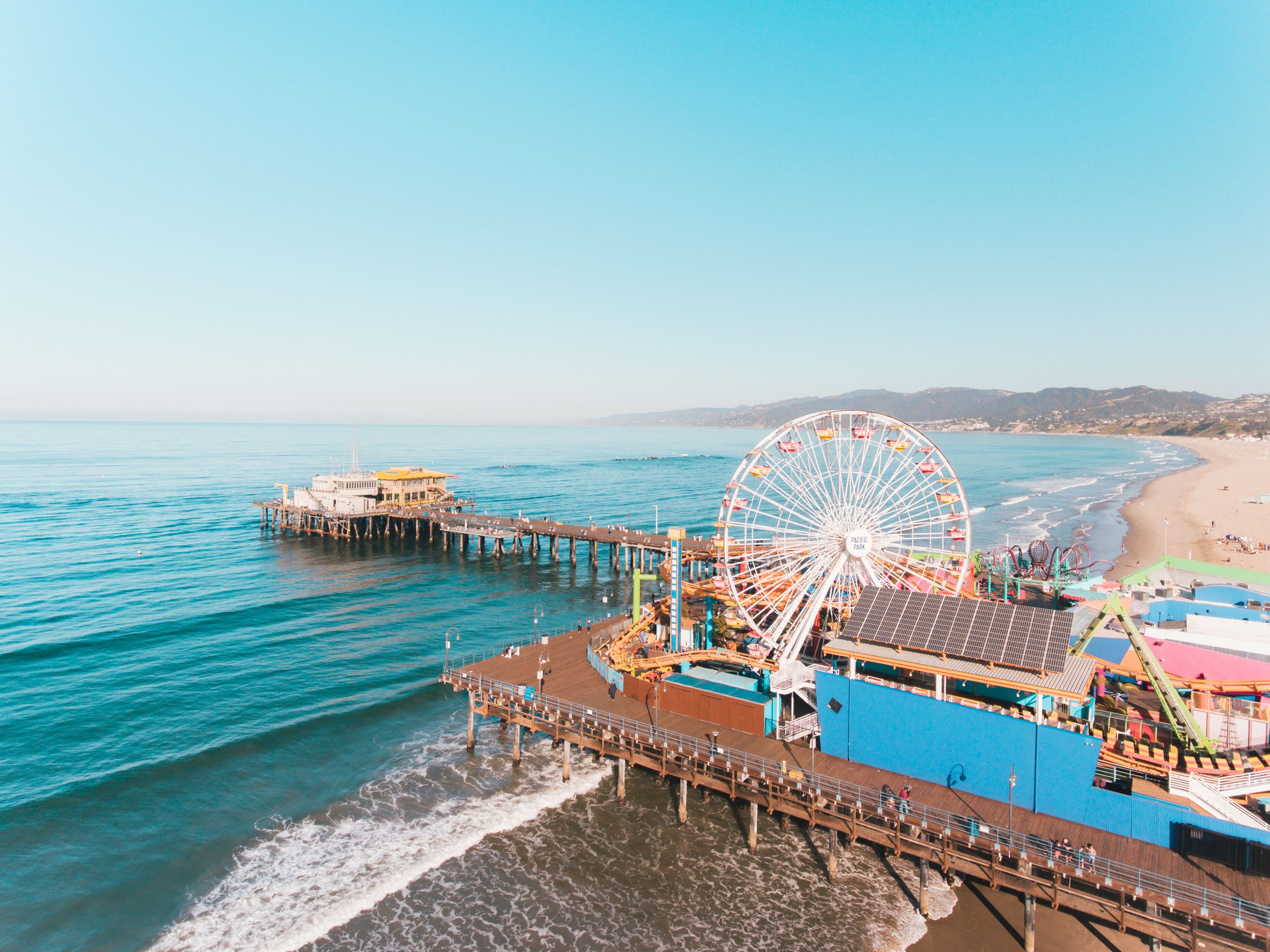 People watch
If you don't get your fill of people-watching along the Third Street Promenade, you certainly will on the Santa Monica Pier. Take a spin on the Ferris wheel at Pacific Park or channel your inner kid with a ride on the historical carousel. If you're up for it—no pun intended—you can even sign up for a class at the pier's trapeze school. We can't guarantee you'll get over your fear of heights but it's a good start. In the evening, chill out to live music and dancing at Rusty's or rent a bike and peddle your way across the pier.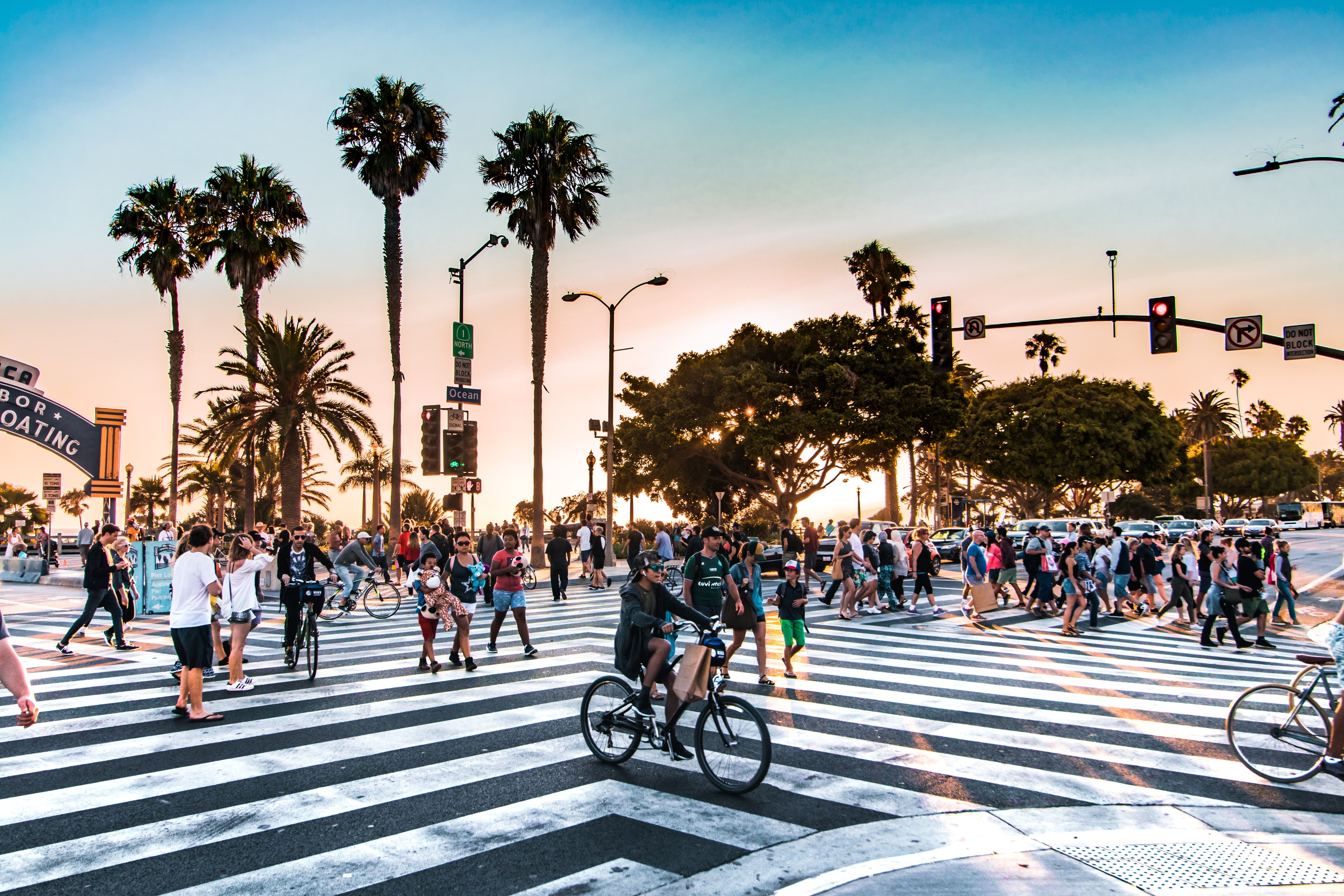 Read up
Bookmonster is the blast from the past we all need right now. In addition to selling both new used books, you can also buy CDs, DVDs and gifts. There are more than 200,000 items for sale here, so have patience as you sift through the stacks. Another great spot is Angel City Books & Records on Pier Avenue. As Santa Monica's last indie bookstore, you'll find a curated selection of classics, mysteries, science fiction, history, and much more.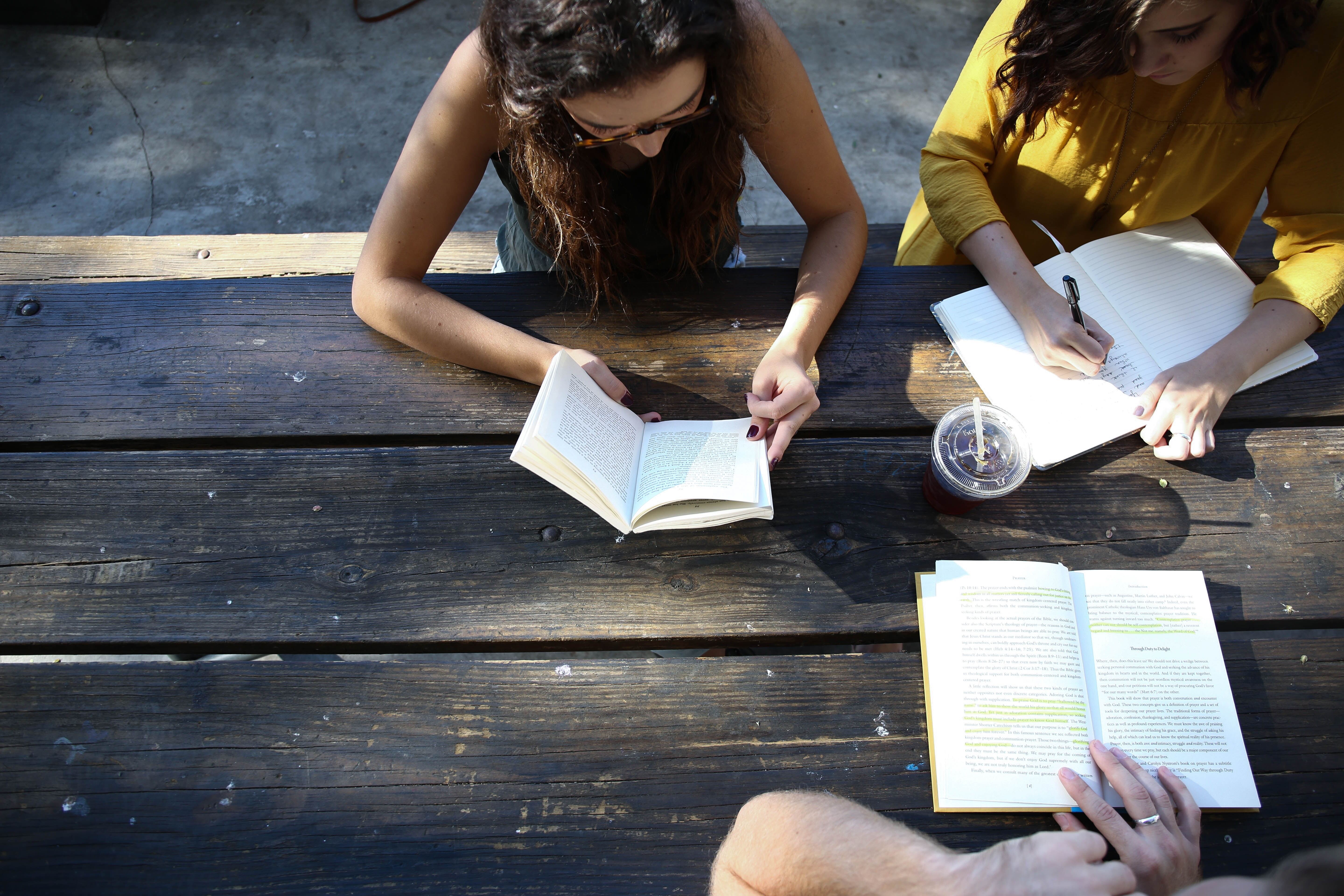 Entertain me
The Bungalow is easily one of Santa Monica's hippest hangouts. It has a breezy, beach Baja lifestyle kind of vibe, with mismatched tables, chairs and couches. The front deck has a fire pit for cooler evenings and the twinkling tree lanterns add an element of romance. It's a big space; there's a game room with a pool table, as well as a private dining room, a back garden and main bar area.
The Misfit Restaurant & Bar is another happening after-work spot. The menu focuses on creative and health-conscious comfort food while its location on Santa Monica Boulevard gets a lot of foot traffic. Aside from their farm to table fare—chefs source twice weekly at one of the area's best farmers markets—the cocktails are so on point. In fact, swing by their Happy Hour and get $5 off cocktails.
When it comes to live music, Harvelle's Blues Club is the place to be. Open since 1931, the music club books bands playing blues, jazz, R&B, hip-hop and even spoken word and burlesque. As the oldest live music venue on the Westside of LA, you're in for a real treat. Harvelle's official website outlines upcoming acts and you can stay updated by signing up for their newsletter.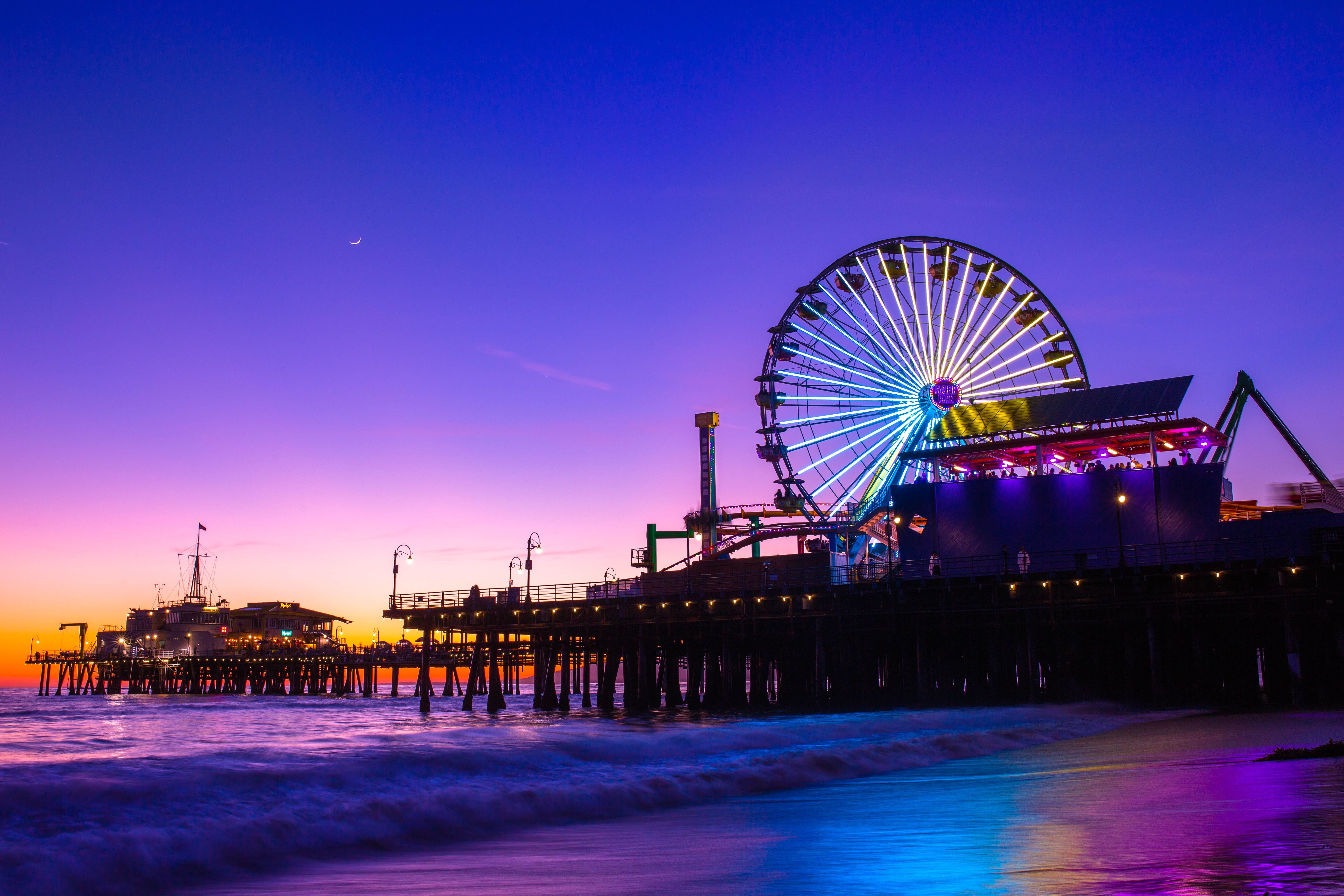 Wine o'clock
There's so much to love about Esters Wine Shop & Bar. For starters, the art-deco decor is a total eye-catcher and conversation-starter. It's even located inside a refurbished 1937 Art Deco building. After you've dined on wines and small plates—try to get a seat on their outdoor patio—take home a bottle for yourself. Their retail floor features small produced wines as well as high-end finds.
Bodega Wine Bar is another great wine spot in Santa Monica. It's got more of a cozy, neighborhood feel and a bit more communal. Their pizzas and small bites are meant to be shared along with thee bottle of wine of your choosing. Happy Hour is a good time to try out a couple wines, as a glass will only set you back $7 (or $25 for the whole bottle).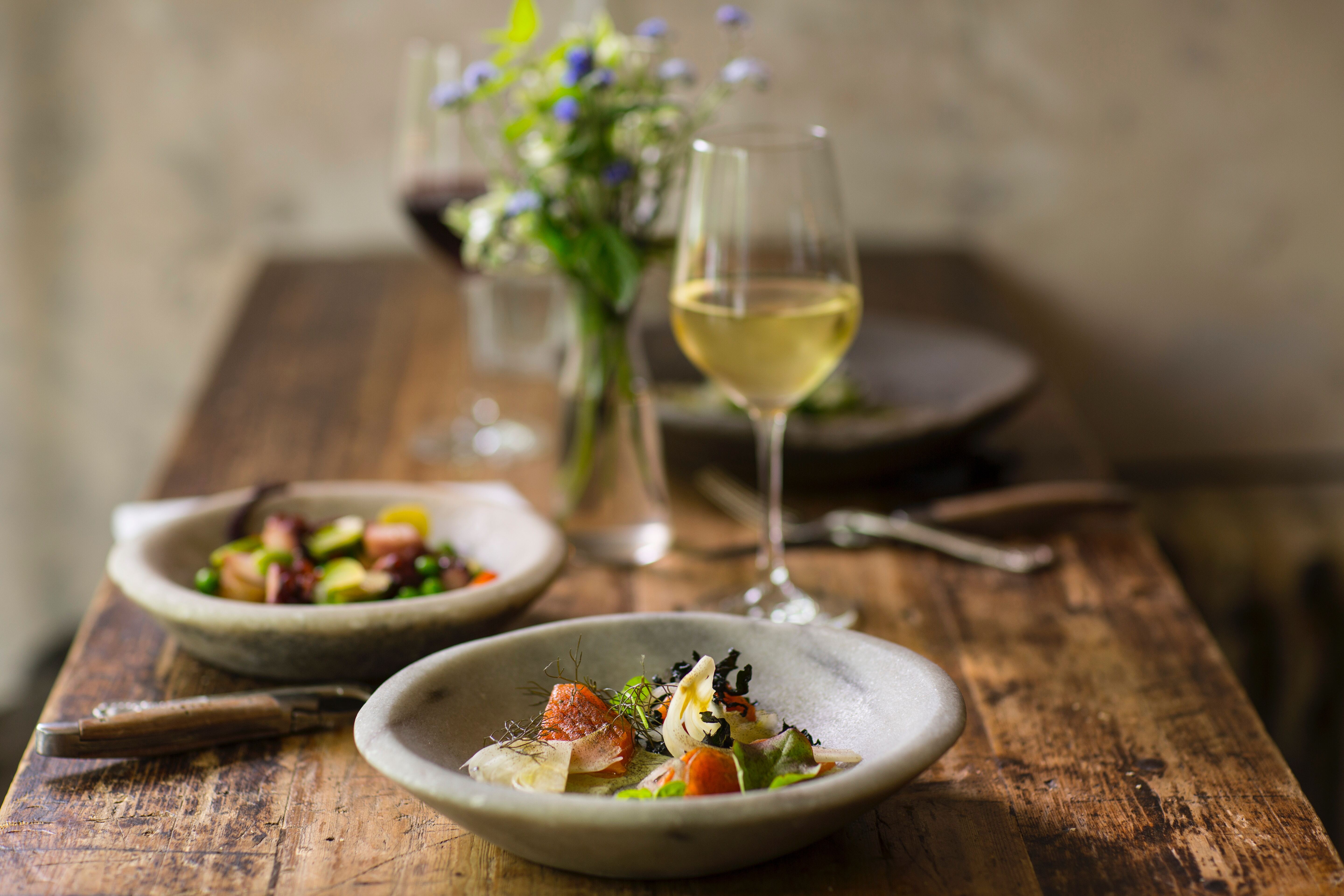 Bottomless brunch
Kickstart your day with a hearty (and healthy) brunch at Huckleberry Cafe. It's an extension of their nearby restaurant Rustic Canyon and focuses on local, artisan baked goods, coffee and everything else we love about breakfast. Their menu changes seasonally, but you'll see a few staples sticking around, like their Fried Egg Sandwich and Dad's Pancakes. Yum!
Blue Daisy is another crowd favorite and for good reason. Located on 6th and Broadway, the charming restaurant serves fresh homemade fair that is health conscious, organic and downright delicious. They even make their own homemade dressings. The menu is fairly extensive, although we will say that their crepes (both sweet and savory) top our list.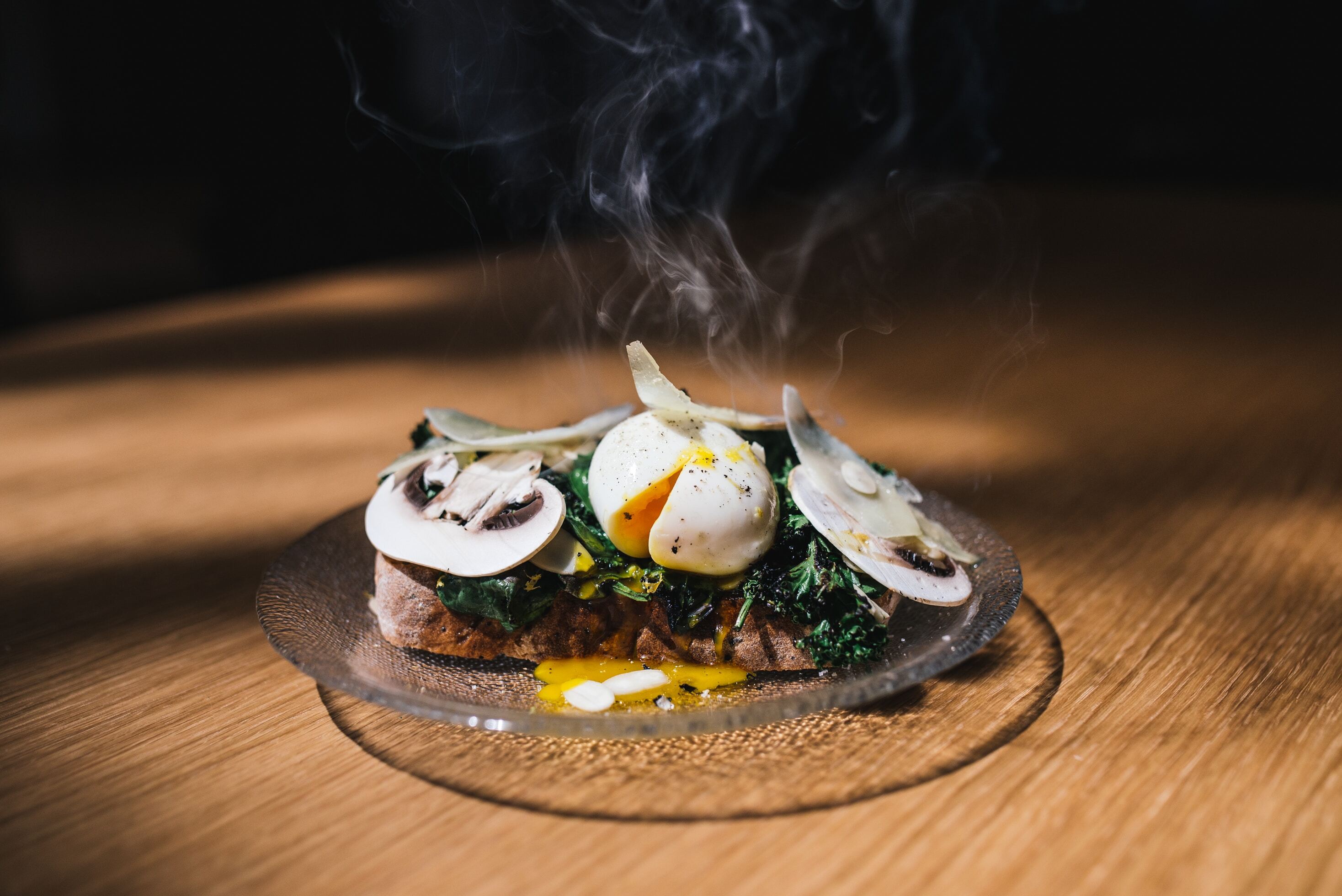 Where to work
Beach House CoWork
As its name suggests, this coworking spot is right on the beach. The space is minimalist and chic, with Scandinavian furnishings and pops of color scattered throughout. Coworking Desks come with high-speed internet, printing services and more. The conference room is available for reservations and can hit up to 20 guests. Amenities include complimentary coffee and tea, three chill lounge areas and kitchens and an outdoor patio and bar.
Satellite Santa Monica
Another great coworking option minutes from the beach is Satellite Santa Monica. In addition to high-speed broadband internet, there is ergonomic seating, community events and access to a stocked kitchen with complimentary coffee, flavored water and snacks. Make sure you reserve your seat in advance; space is limited and Satellite requires Deskpass members to reserve one business day in advance. Oh, and this spot is pet friendly.

Blank Spaces Santa Monica
As Blankspaces' flagship location, you'll find everything you need for a productive day's work. Located on Santa Monica's 2nd St., you have your pick of shopping, dining and nature. The area is nicknamed "Silicon Beach" so you will find a thriving tech community. Their ground-level space is a short walk from both the Third Street Promenade and the Santa Monica Boardwalk, so take a break any time you need.
Get a complimentary $250 Deskpass credit when you sign up for a Teams account today.