Like an actor about to take the stage, Downtown Los Angeles is ready for the spotlight. Bordered by Chinatown in one direction and the Arts District in the other, this formerly industrial (if not downright sketchy) pocket of LA has truly transformed. While there are still lots of different sides to this eclectic and culturally diverse neighborhood, Downtown as a whole is an exciting mix of art, fashion, music and cuisine.
Coworking is as much about the co as it is about the working. To inspire you with what's possible with Deskpass, we've rounded up our favorite Downtown LA haunts.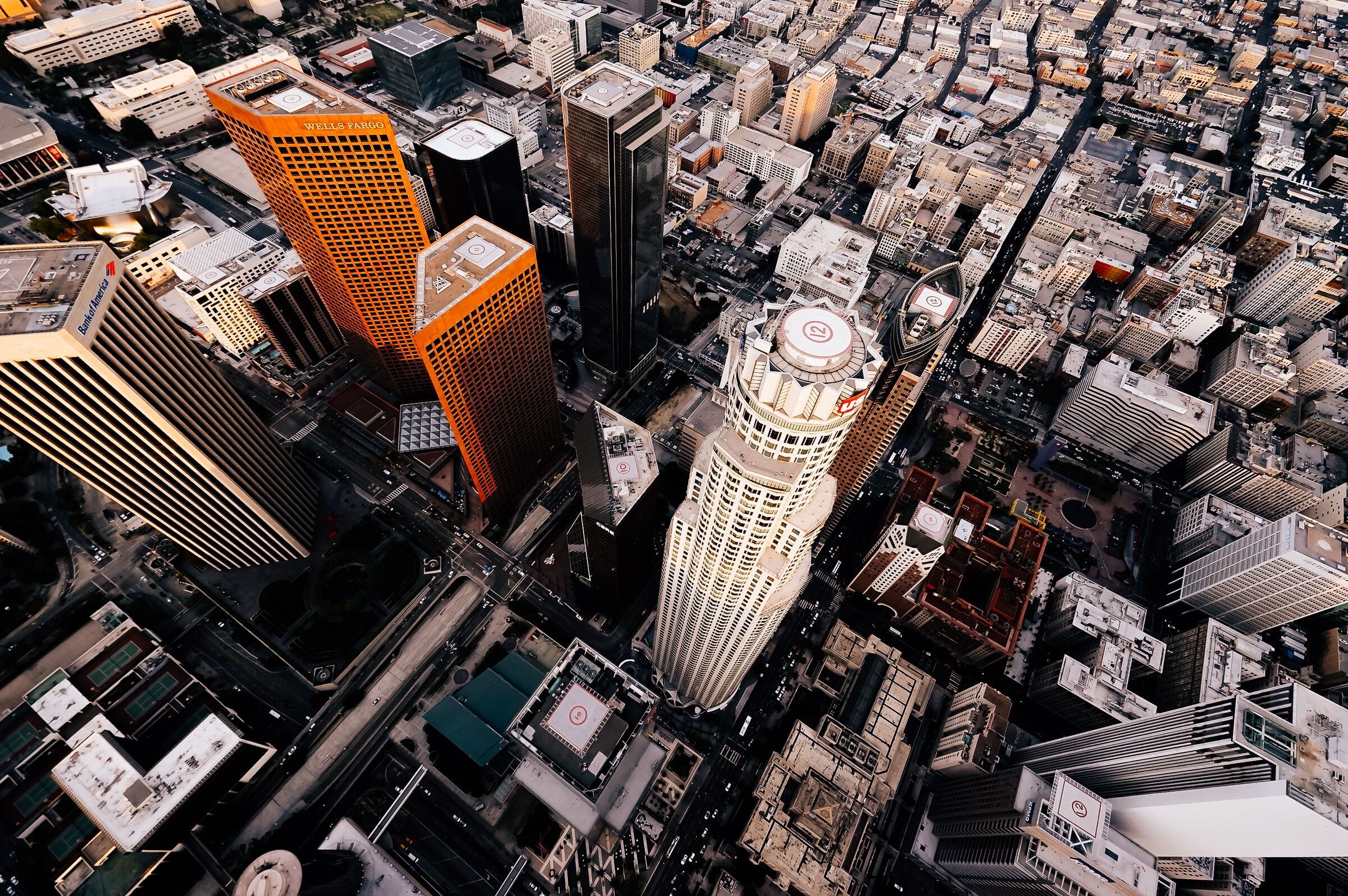 Get your coffee fix
G & B Coffee has a few locations throughout Los Angeles and their downtown shop is our personal fave. The vibe is pretty relaxed here and the prices fair, especially considering the quality of coffees and teas served. If you're interested in (mostly) coffee themed march, you can pick that up here, too. As for the coffee itself, varieties range from their signature espresso blend to beans from Colombia, Ethiopia and Equator.
Tilt is another hotspot. It's sleek and small, with modern, floor to ceiling glass walls that make up three of its four walls. It's a bit like being in a fish tank, and perfect for people-watching. Tilt serves coffee, tea and seasonal, non-coffee drinks like Green Plum Aid and Ceremonial Matcha Latte. Swing by for your morning cup of coffee or as a post-lunch treat.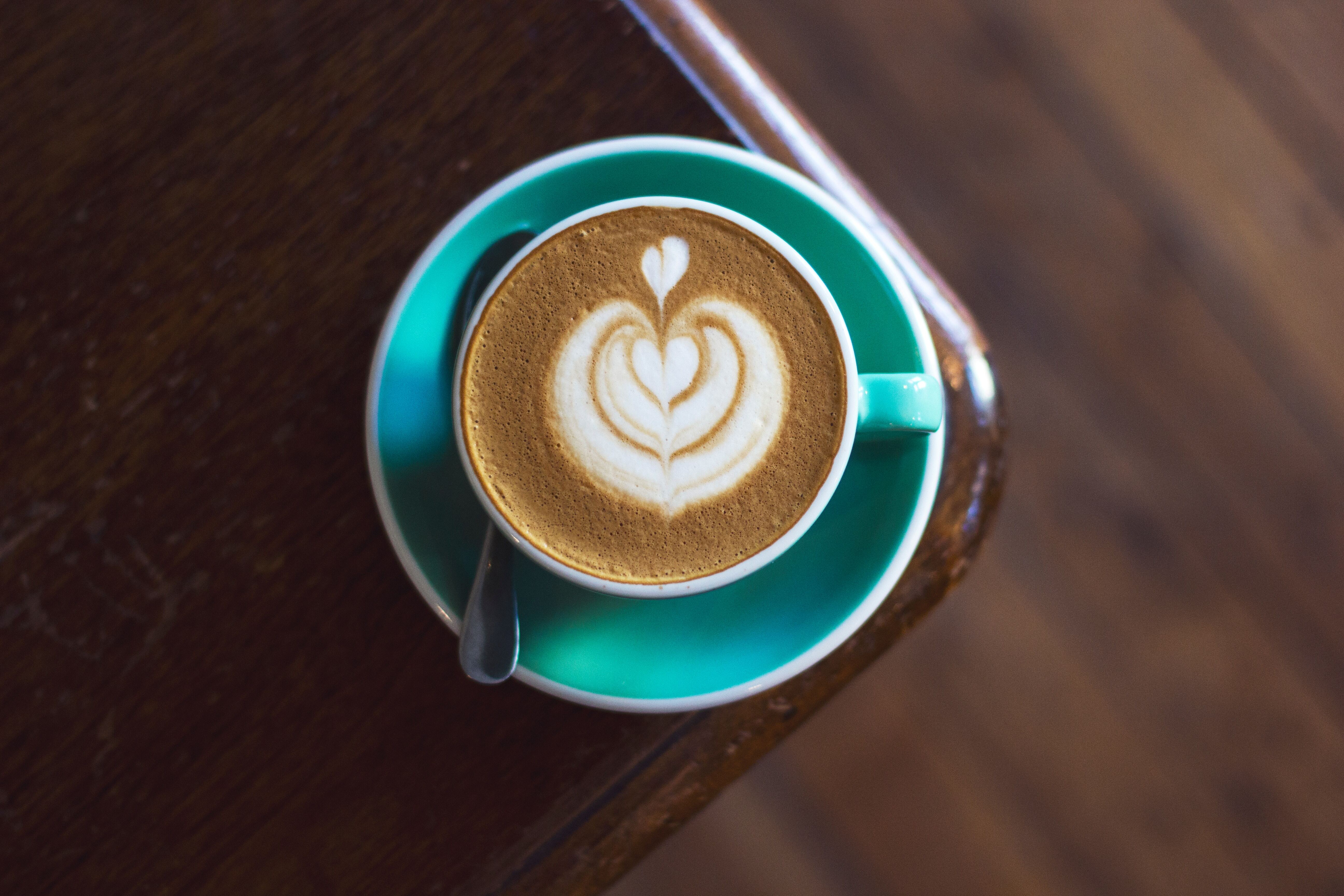 Grab a bite
You can't go wrong with a decadent dinner at Redbird. The New American restaurants features innovative cuisine paired with some pretty creative cocktails, all while dining in a cozy, historic-like setting. A popular spot for romantic dinner dates as well as casual catch ups among friends, a lot of their dishes are meant to be shared. The menu changes with the seasons, so there's always something new and innovative to try.
Craving some good ole southern comfort food? We feel you. Preux & Proper is your one-stop-shop for everything southern…with a California flair, of course. From select Kentucky Bourbon to party-in-your-mouth 36-hour prime boneless beef rib, this is the kind of dinner you want to go all out for.
Bavel is on the pricier side but what else can you expect from a restaurant from Chefs Ori Menashe and Genevieve Gergis. Located in the heart of Los Angeles' Arts District, dishes incorporate a varied of Middle Eastern food cultures: Israel, Morocco, Turkey, and Egypt. Genebieve is from Southern Cal, while Ori hails from Israel and together, they incorporate their backgrounds into every dish.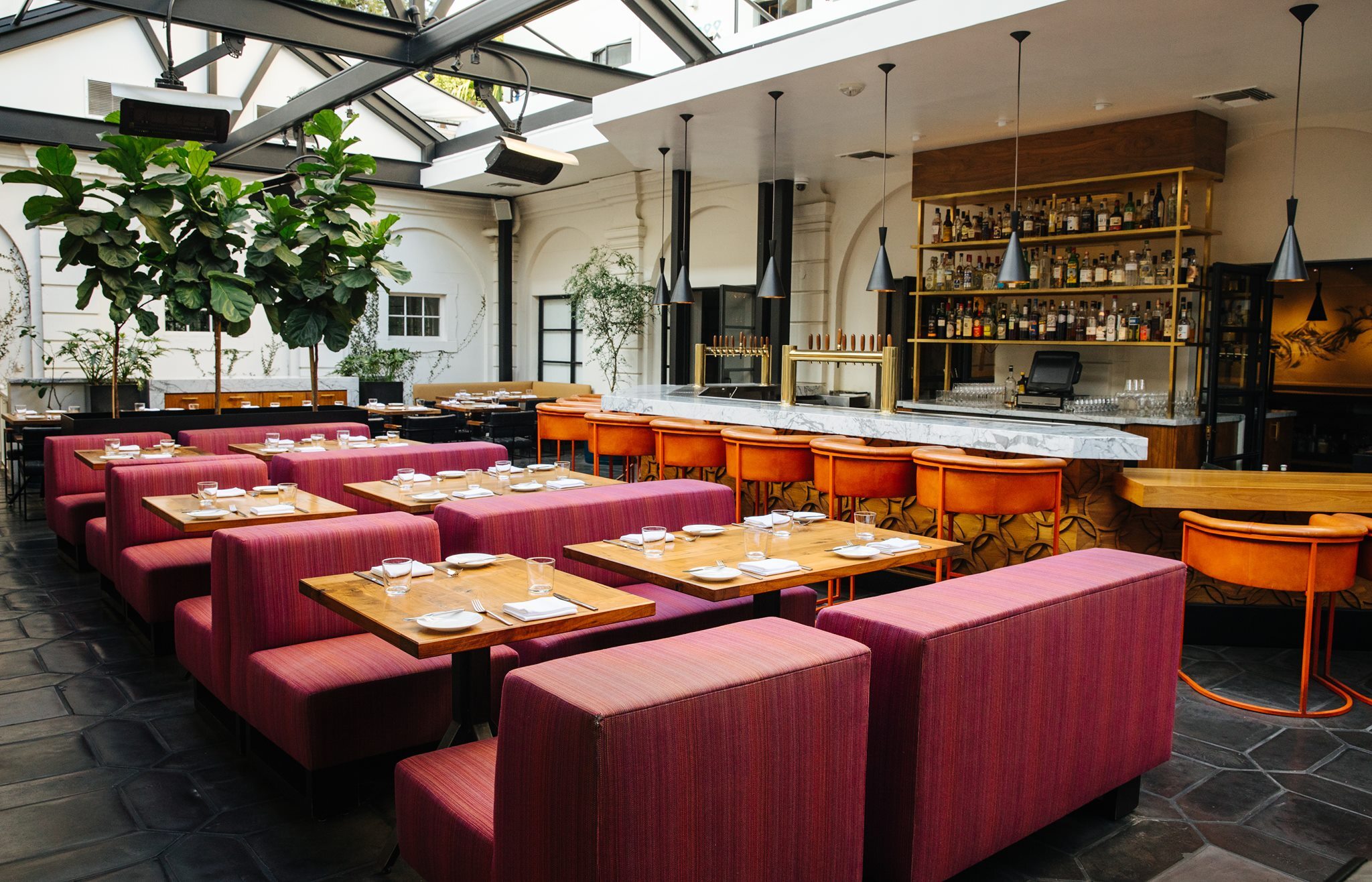 Soak up the sun
When it comes to rooftop restaurants with a view, Perch is tough to top. Glamorous yet not overdone, this French restaurant serves small plates along with handcrafted cocktails. The restaurant itself is on the 15th floor while their rooftop lounge is one floor up and boasts a more relaxed vibe. We recommend having an early dinner at Perch and then heading upstairs to their rooftop before it gets too packed.
We hope you're not afraid of heights because the Spire 73 is located on—you guessed it—the 73rd floor of the InterContinental hotel. As the tallest open-air bar in the Western Hemisphere, there's an obligatory entrance fee of $10 (this ups to $20 on weekends after 8pm), plus whatever cocktails you buy after arriving. Yes, prices are steep but the views are steeper, making the Spire all the more worthwhile in our book.
Ok, don't judge us on this one. The OUE Skyspace LA is touristy but awesomely so. The open-air observation deck offers 360-degree views of the city and there's an epic glass slide you can take. Don't assume the slide is just for the kiddos; it's a must at any age. While soaking in the sun (or sunset), pair the view with a glass of wine from their bar.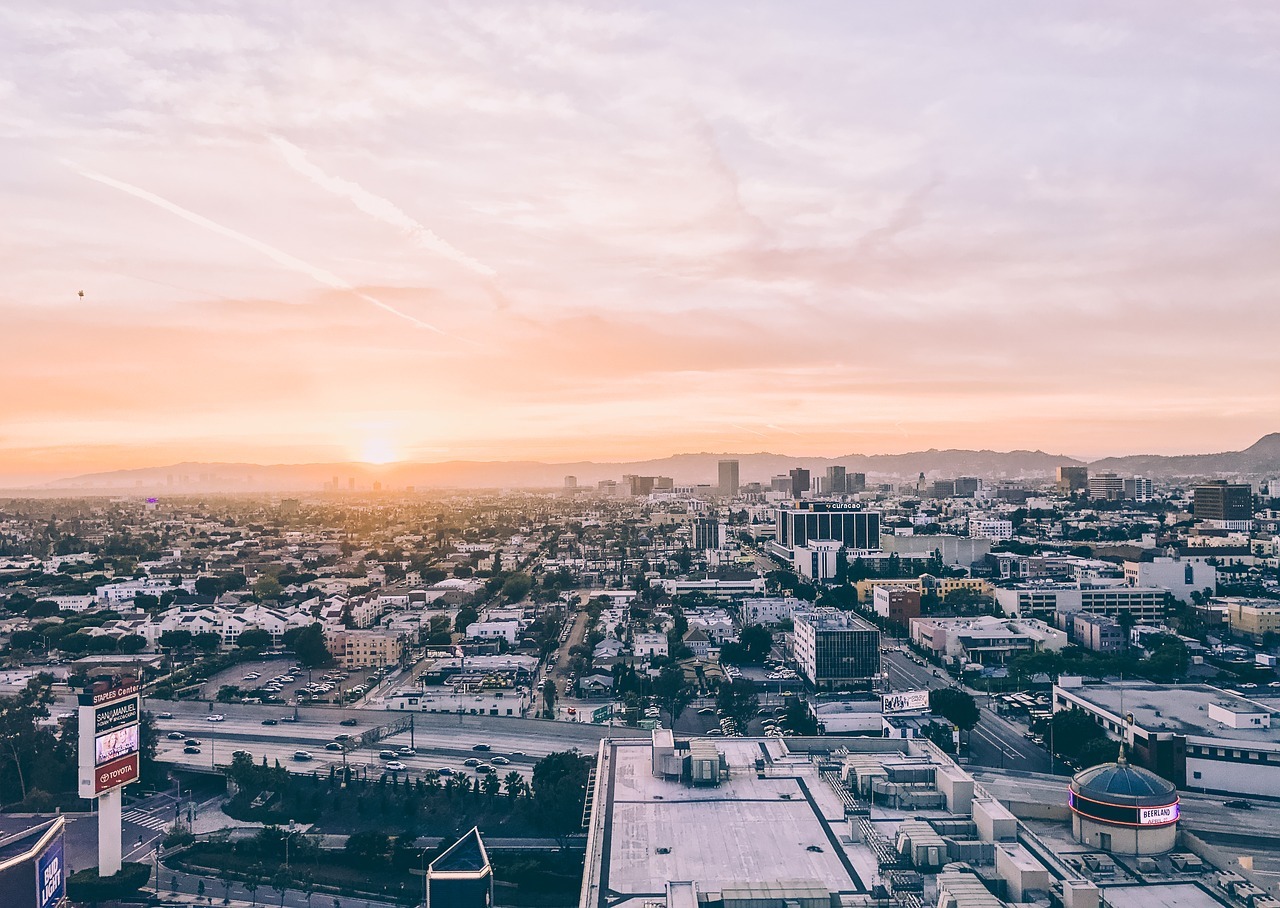 Art hop
The Museum of Contemporary Art, aka the MoCA, has three locations in the greater Los Angeles area, with the main branch located right in Downtown LA on Grand Avenue. Admission is $15 per visit (free for members) and grants access to all locations. That said, there's a lot to see, so we recommend blocking a few hours in your calendar so you aren't rushed.
Downtown has a few other super artsy spots. Art Share L.A. is a factory turned arts hub, with two exhibition galleries, artist lofts for living and working, a theatre and classrooms. On any given day you'll see people attending gallery openings, attending theatre shows or creating the art themselves. Then there's The Container Yard, a large arts center set inside a warehouse. Throughout the year there are street art exhibits featuring both emerging and established artists, cultural events and live music performances from local talent.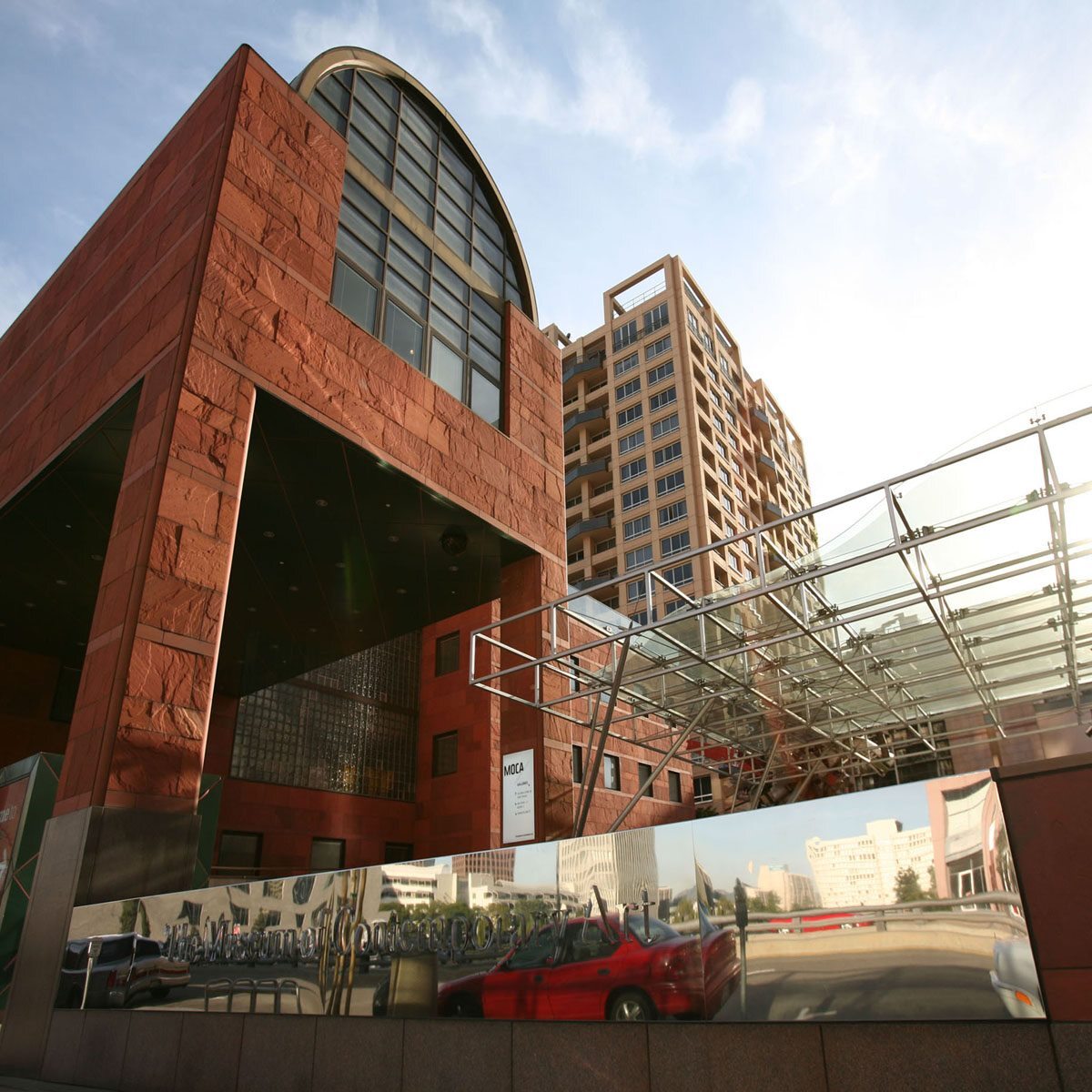 Get cultured
You don't have to be a fan of Disney movies to appreciate the Walt Disney Concert Hall, although that certainly helps! The building was designed by acclaimed architect Frank Gehry and is a modern icon of the LA skyline. As the newest part of The Music Center's four venues, this is where the Los Angeles Philharmonic and the Los Angeles Master Chorale perform. The auditorium is designed for acoustic excellence, with seating configured like a "vineyard" because seats are set on all four sides of the stage.
Consider the Grand Central Market your one-stop-shop for cuisine and culture. Opened since 1917, the LA landmark hosts events ranging from jazz nights and vintage video game tournaments to trivia nights and themed happy hours. The goal is to feature culinary mastery, whether in the form of cocktails, sweets and treats, prepared foods or grocery essentials.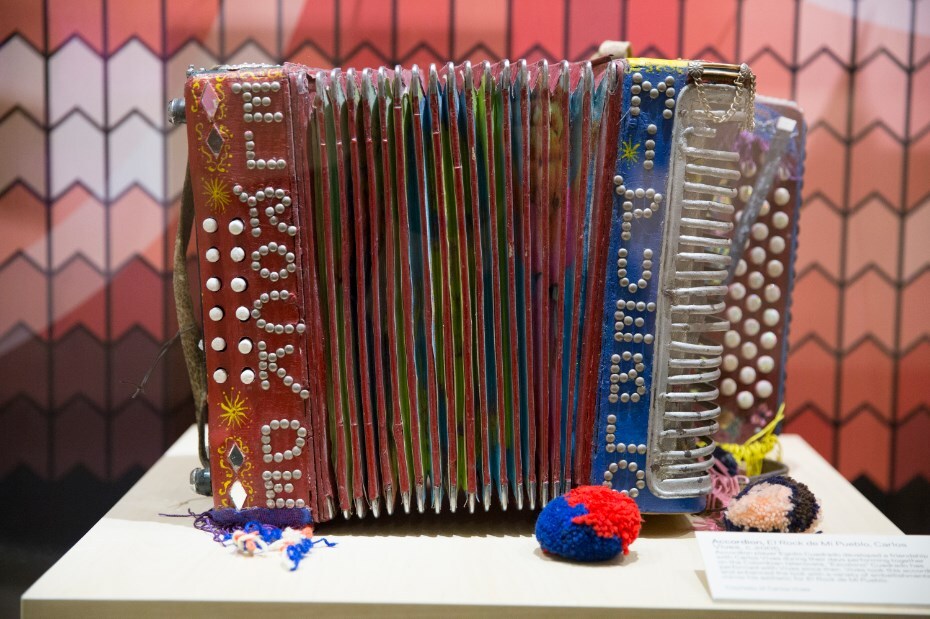 People watch
Whether you actually want to people-watch or simply want to play tourist for a day, Downtown LA—particularly Hollywood—has you covered. On Hollywood Boulevard, you'll find the Walk of Fame Stars as well as famous theaters: Chinese, Dolby, Egyptian and El Capital. There are also some museums like the Hollywood Museum, and the Hollywood Wax Museum that might be of interest. Of course, if crowds aren't your thing, escape them completely with a super early morning hike to the Hollywood sign.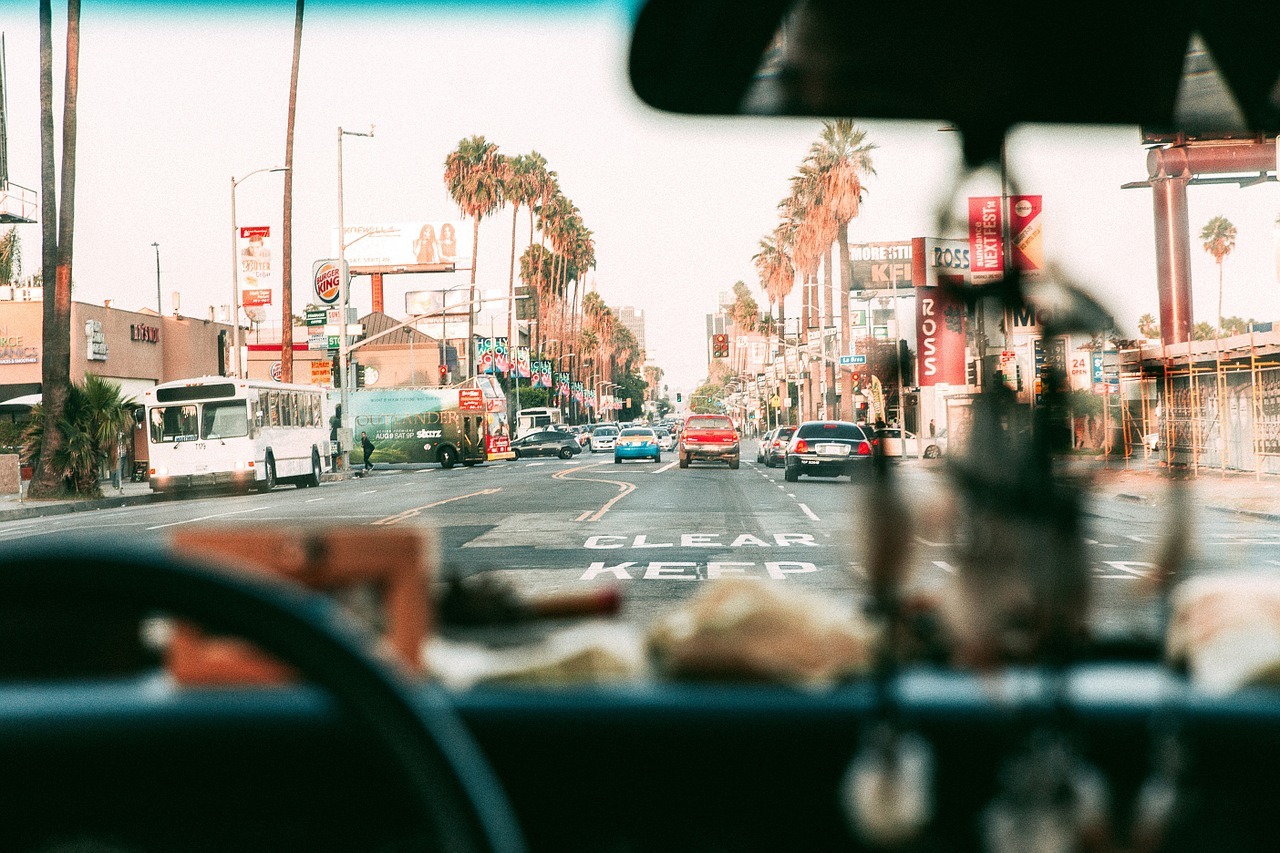 Read up
The Last Bookstore might not actually be 'the last' one around, but you get the drift. Conde Nast Traveler has called it California's largest new and used bookstore so we're gonna take their word for it. Spanning 22,000 square feet (yeah, that's a lot of space), get ready for stacks upon stacks of books on every topic imaginable.
Downtown has a couple other great bookstores. A shop Called Quest is an independent retailer focused comic books, graphic novels, gaming, apparel or collectibles from the past 25 years, They also host various pop up events throughout the year that cater to a growing community of book lovers. For a more cafe-style bookstore, make your way to Stories. Operating as both a bookstore and a cafe—they sell coffee drinks, beer, wine and even have a daily happy hour.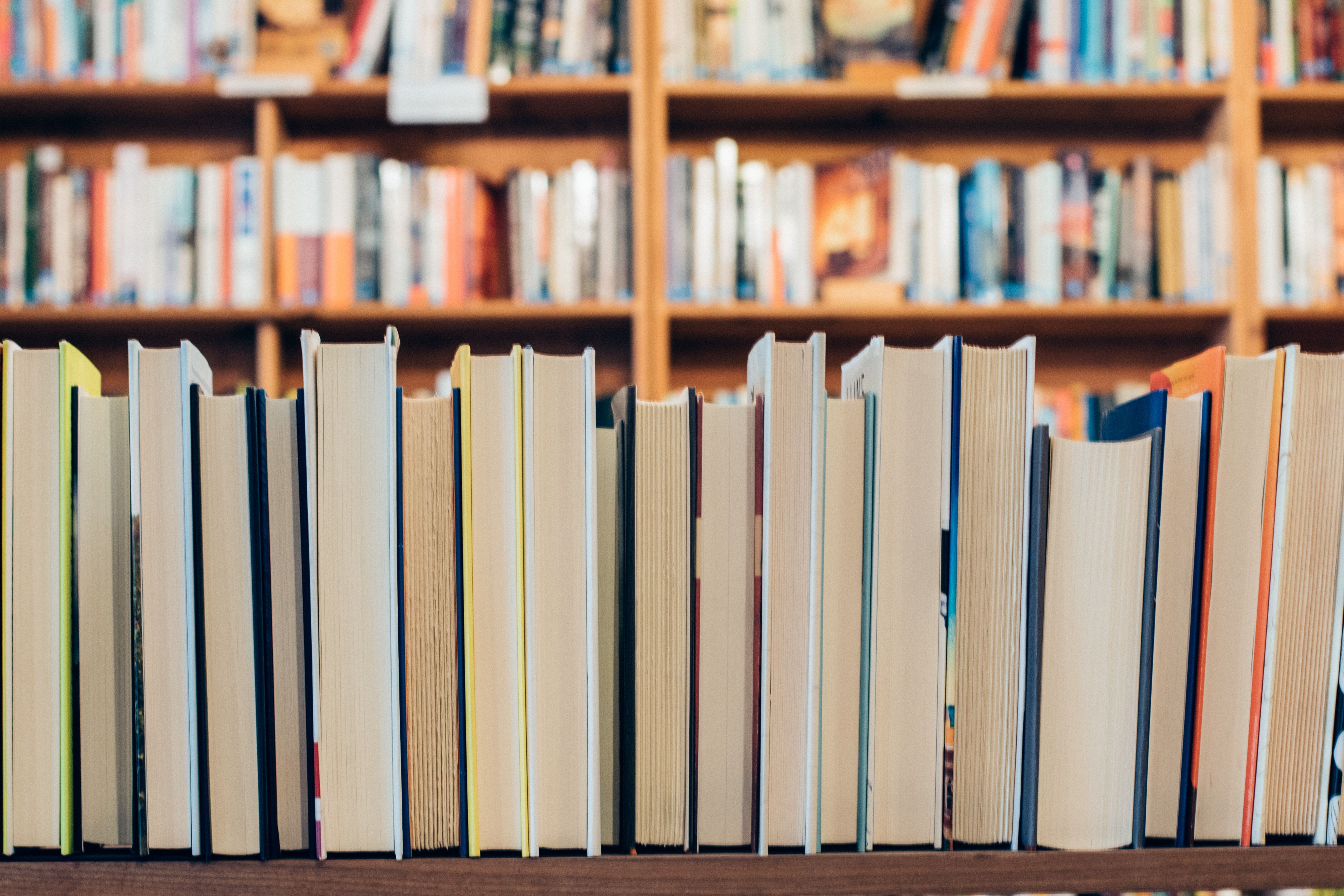 Entertain me
Located in the South Park District of Downtown and adjacent to the Staples Center, L.A. Live is one of the city's most notable entertainment areas. It's kind of like its own mini city within a bigger city; the campus houses music venues, night clubs, all sorts of restaurants, a movie theatre, a bowling alley and a museum. You can easily spend your entire evening here without darting back into LA traffic.
You've probably heard of Escape Room, as they make their way across the country. Escape Room LA is particularly thrilling; you temporarily enter one of five live-action environments, from an ancient Mayan pyramid to the lost city of Atlantis to an old haunted theatre. All the while, you and your group need to unlock clues to get the heck out of there…before time's up.
For a truly classic Hollywood experience, splurge on tickets to The Hollywood Bowl. Open since 1922, the Bowl has played host to some of today's (and yesteryear's) top musical acts. The iconic silhouette of the concentric-arched band shell is instantly recognizable. All sorts of events take place here, from Broadway-like performances and Orchestrals to films and live concerts.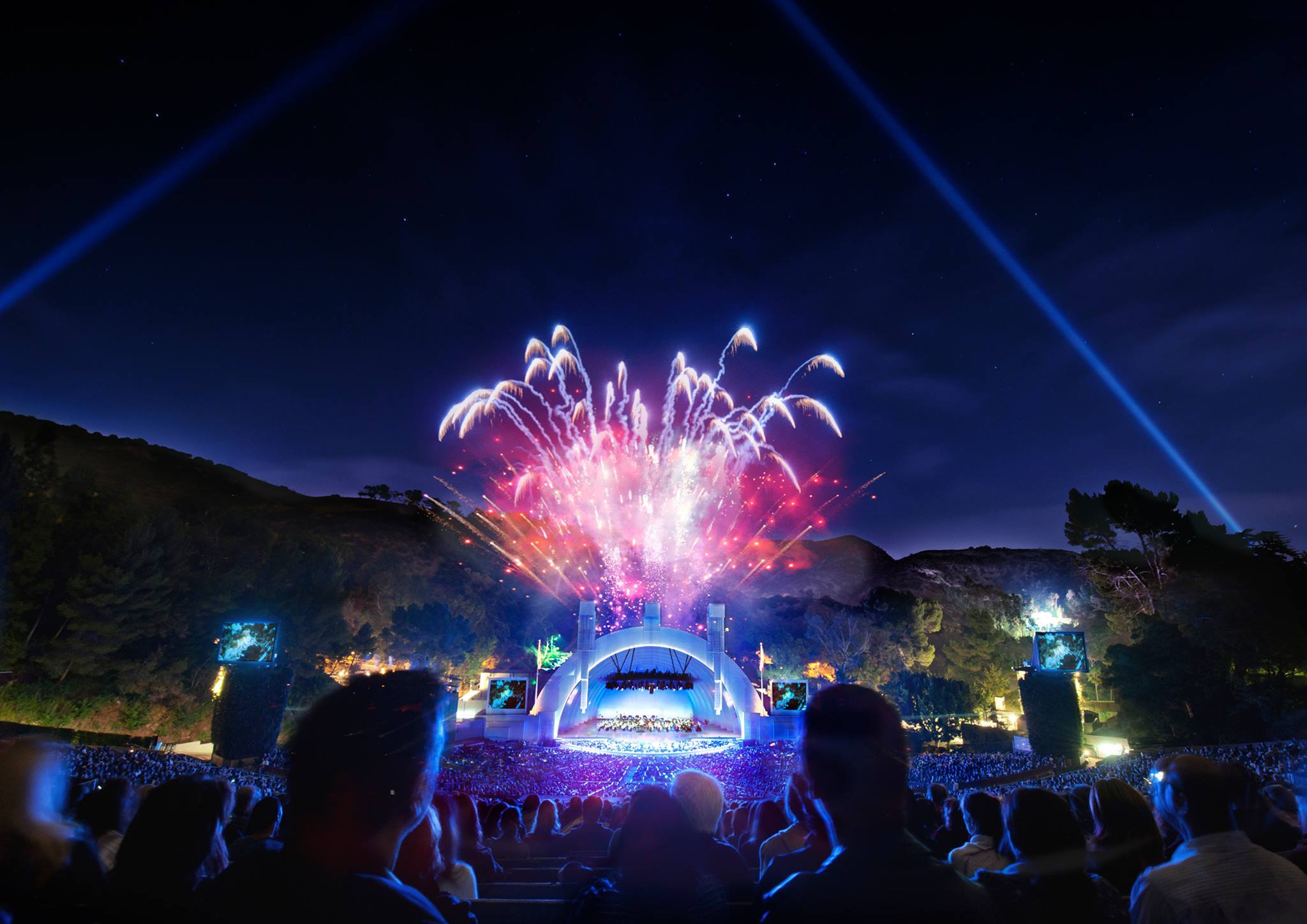 Wine o'clock
Get comfy and cozy at Mignon, a quiet wine bar pairing wines with small plates typical of a French bistro. Their specialty lies in small production, natural wines from all around the world and they also have some very flavorful artisanal cheeses and charcuterie on the menu. Try a couple wines by the glass or fully commit to a bottle of your choosing.
Pali Wine Co. has come from it humble 2005 beginnings. Today, they produce—granted, there are a few locations—over 20,000 cases every year. From their vineyard to your glass, expect the best of the best of Terroir wines here. If you're feeling indecisive on what wine to order, opt for their flat-fee tasting menu first.
For something a bit more chill, order a glass at Pour Haus Wine Bar. No longer a well-kept secret thanks to some very major awards as of late, it definitely lives up to the hype. Pair your wines with a few apps and small plates like pepper poppers, gorgonzola stuffed dates (yum!) and stuffed mushrooms.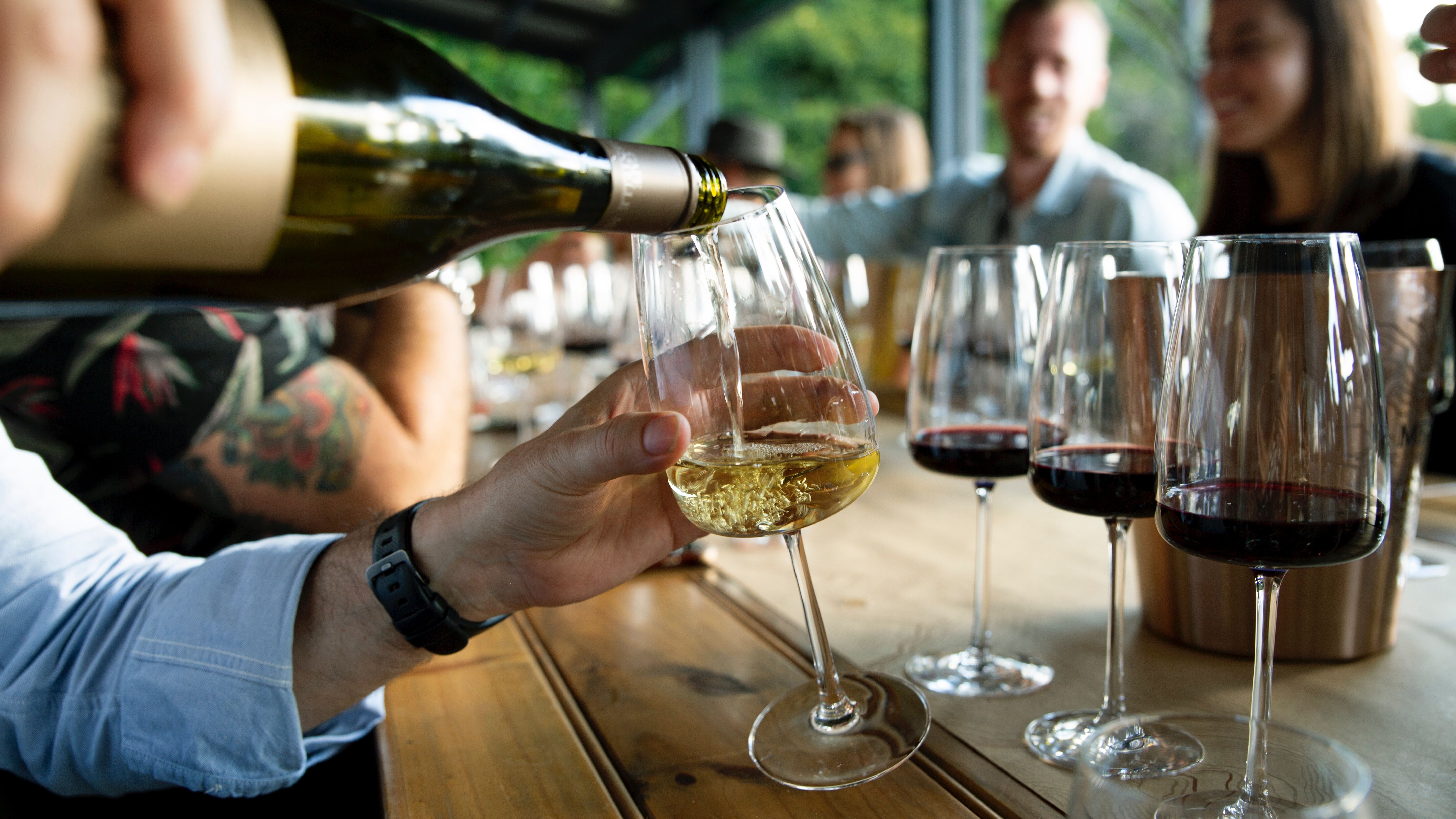 Bottomless brunch
You can't go wrong with a dish from Faith & Flower. The New American restaurant serves rustic dishes as well as raw fare and craft cocktails. The vintage decor displayed throughout gives Faith & Flower a true sense of place and despite being in the heart of Downtown LA, you easily be anywhere in Europe. Feeling particularly boozy today? Order their very alcoholic English Milk Punch to share with your crew.
In need of some southern comfort? Look no further than Poppy + Rose. The casual all-day spot is best known for their chicken & waffles and we have to say they're pretty darn good. Of course, there are plenty of other classic American comfort foods that make the menu, like grilled cheese, patty melts and smoked beef sandwich.
Located inside the Freehand Hotel, The Exchange is an Israeli restaurant serving locally-inspired dishes packed with vibrant flavor. Kick off brunch with a spritz from their menu—the White Wine Spritz features dry style German riesling, sugar cube melon, pink peppercorn and fresh lemon juice and topped with bubbly. Whew!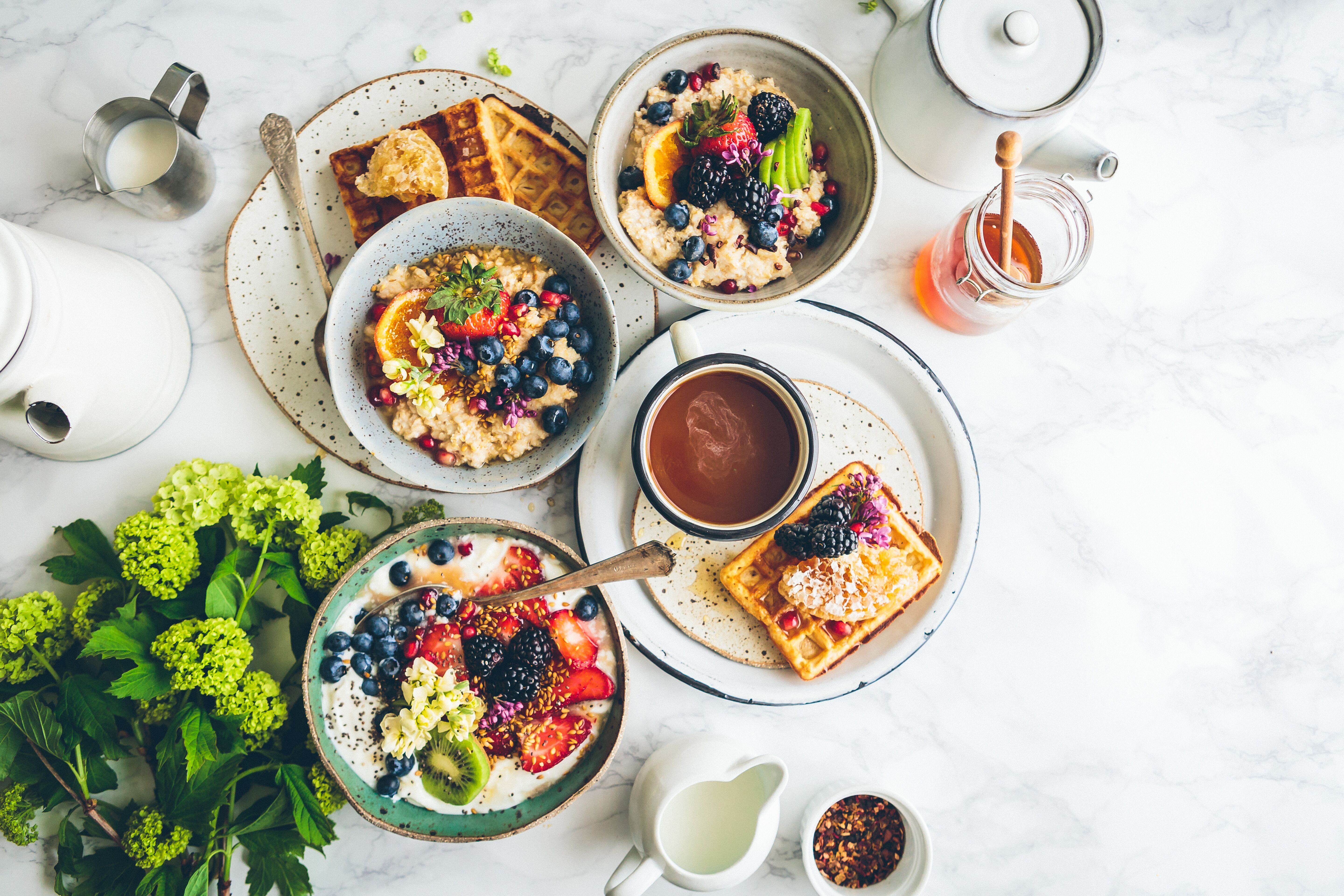 Where to work
CENTRL Office Downtown Los Angeles
Located in the heart of Little Tokyo, CENTRL is two blocks west of the Arts District and 2.5 blocks east of the Historic Core. In short, you're in a really sweet spot. Even better it takes up the 7th and 8th floor of Brunswig Square and with high ceilings paired with floor-to-ceiling windows, the views from up there are sick. We love the array of comfortable spaces offered here, from coffee shop booths and kitchen island to traditional offices and a relaxed living room.
The W Suites
Wilshire1001 is a professional workspace in the re-energized Downtown Los Angeles corridor that is luxurious in style, offers the convenience of a ground-floor entrance (no waiting for elevators, no waiting at the security checkpoint), and a beautiful, comfortable space to work from.
Get a complimentary $250 Deskpass credit when you sign up for a Teams account today.