Our team here at Deskpass has been deeply moved by the events that have occurred the past few weeks. As individuals, and as a company, we choose to use our platform to contribute to social change and to work to support and sustain equity and equality for all.
We have committed to seek out and take action in order to better serve undersupported and underrepresented members of our community by promoting and amplifying their businesses on Deskpass.
There are two new filters within the Deskpass app, so our members can easily search for and support spaces owned by women and/or people of color. When searching for a workspace, simply click the More Filters button, and select Woman-Owned, or BIPOC-Owned, or both.
Additionally, we recently featured our black-owned partner spaces to highlight their stories, services and member communities.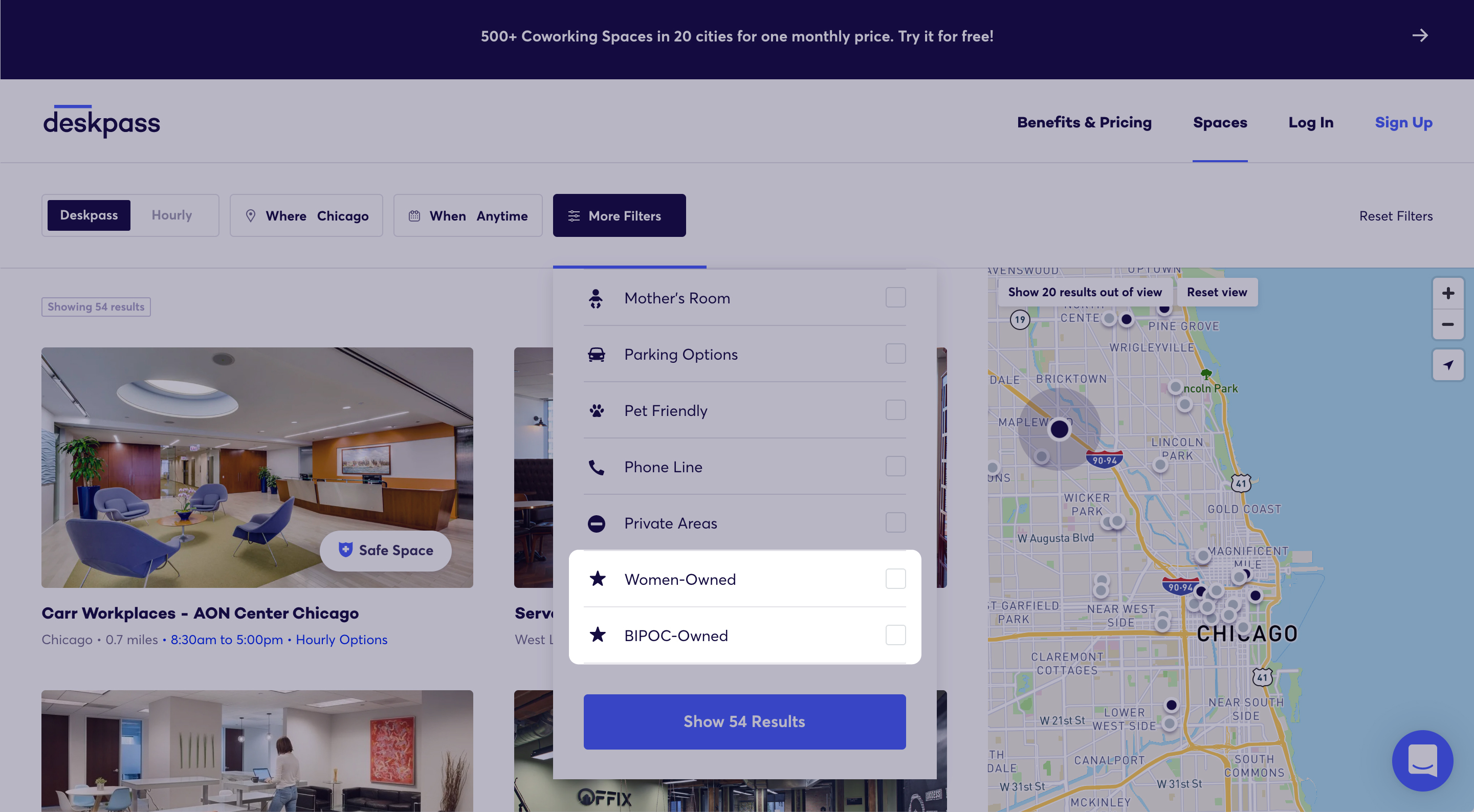 As a reminder, our spaces are reopening on a city-by-city basis, based on each city's local government orders and their reopening recommendations. For updates on whether coworking spaces in your city have reopened, check this blog post (we are updating it in live time).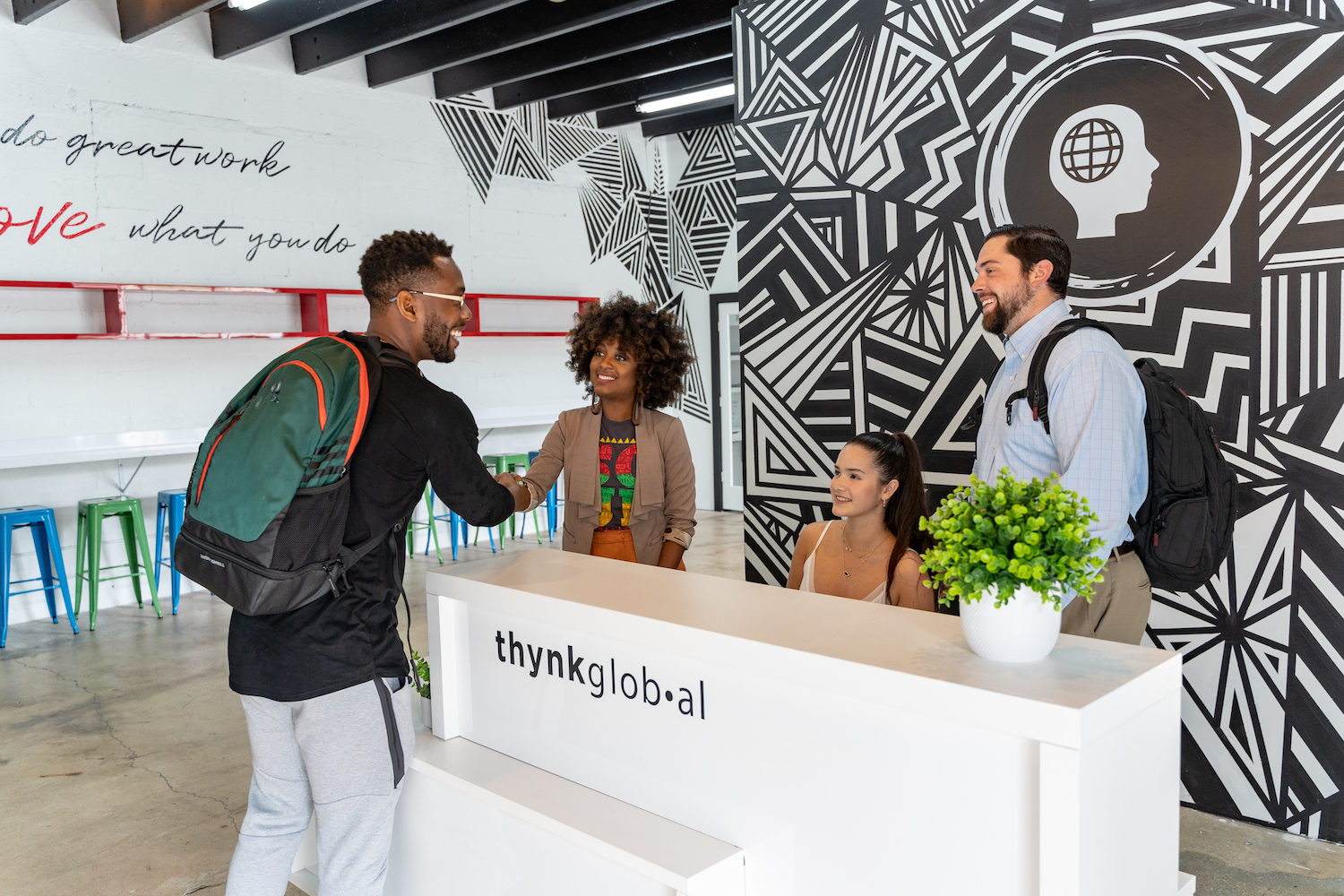 Get a complimentary $250 Deskpass credit when you sign up for a Teams account today.