Nestled at the helm of the Meatpacking district's iconic cobblestone corner, CSTM HAUS sits on the 3rd floor of the "little flatiron building", and is designed for co-working, exhibitions, private events, and everything in between.
CSTM HAUS is unique because of their emphasis on hospitality and exceptional guest service. They like to say, "this HAUS is your house," as their main priority is their guests' experience while working in the space. They provide a clean, safe, and spacious coworking environment with open seating, great lighting and friendly staff on site. And last but not least - their HAUS pup Chilli makes an appearance most days!
We caught up with Nathalie Paiva, CSTM HAUS Co-Founder and Chief Experience Officer to discuss hybrid work, coworking trends, and NYC coworking.
Coworking Trends
CSTM HAUS recently added private conference rooms to the space, leading to an increase in visit duration from guests and members visiting the space.
"We have also seen a pretty remarkable increase in the popularity of those spaces as a convenient add-on for everything from small team meetings to content capture," says Paiva.
The space is also starting to notice that more guests are coming in pairs versus individual or group sessions to work in the open coworking areas for the day. When it comes to conference rooms, bookings are trending towards full day bookings versus hourly use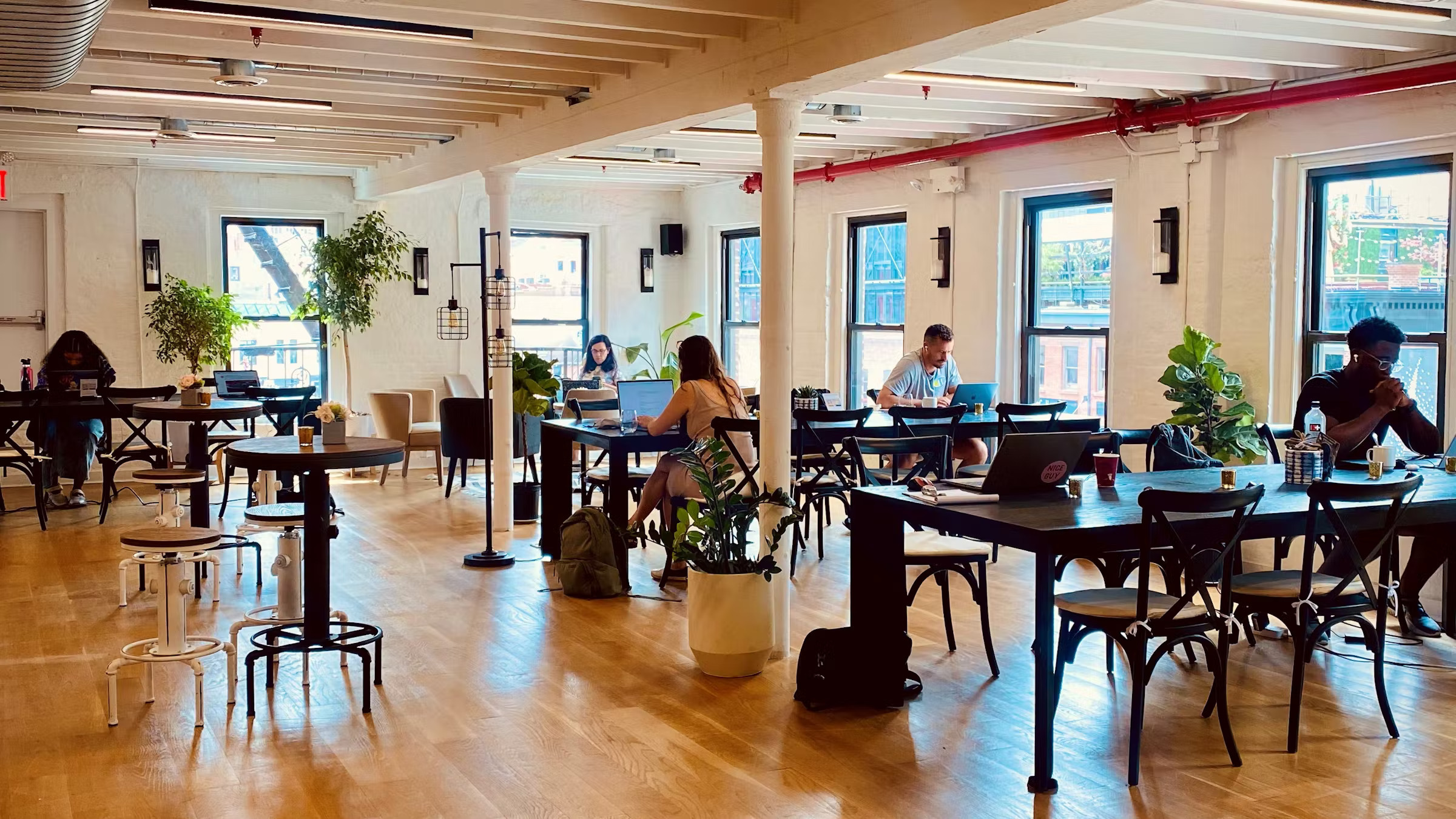 Focus on Community
Hybrid work and coworking is all about community, and the team at CSTM HAUS is here for it!
"The networking opportunities and collaborative nature of a communal space simply can't be replicated through a screen or on the phone," says Paiva. "There's nothing better than seeing connections form between regular members and newbies -- a home away from home is what we strive for, and creating that sense of belonging will become increasingly important in the future of work."
Personal connection between staff and everyone that visits the space can be hard to find in New York coworking spaces.
"There's a balance, but we particularly love greeting everyone by name and having connections foster under our roof."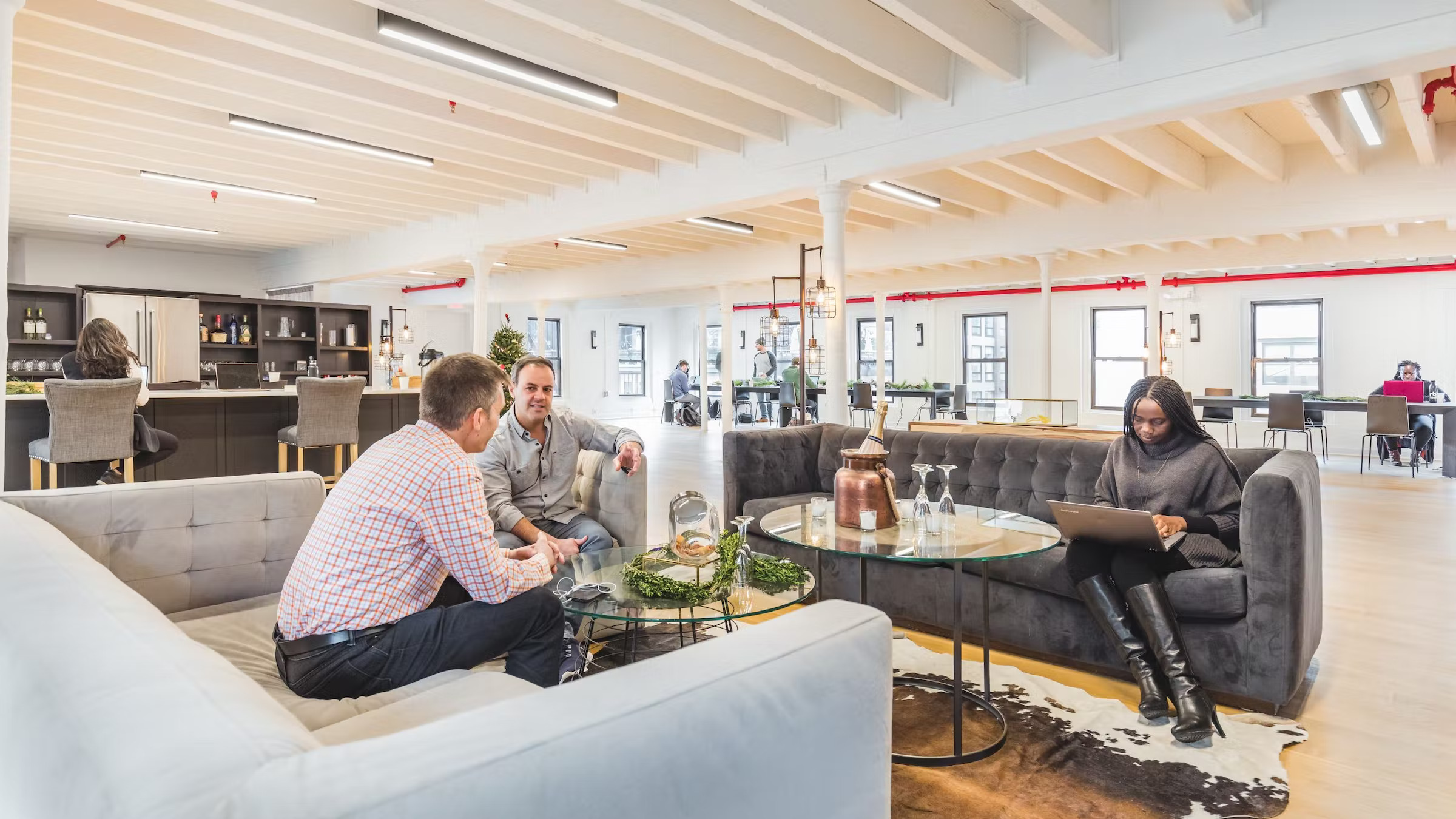 Future of Hybrid Work
The definition of hybrid work and how teams are adopting this new model changes everyday. Coworking spaces are making changes to their space, services, and amenities to meet the demands of hybrid workers looking to find their perfect mix of collaboration, work from home, and community.
"There is no doubt in my mind that hybrid work is here to stay," says Paiva. "It doesn't work for everyone, and even for those seeking a more flexible work style, people are much more discerning than they used to be! Gone are the days of sterile rows of pods. Let's face it, if you're getting dressed and stepping outside your home, you're looking for a custom blend that fits your needs and brings additional value. Maybe it's the cool playlist, friendly greeting or exceptional service that brings you back - everything contributes to productivity."

Interested in experiencing CSTM HAUS for yourself? Deskpass now offers the ability to book day passes, meeting rooms, and team tables. To book, you can view their profile here.
Get a complimentary $250 Deskpass credit when you sign up for a Teams account today.