Created for the new ways of working, The XCHG (pronounced Exchange) is an exclusive workspace for innovators and entrepreneurs, nestled in London's newest and one of the most sustainable buildings in London: 22 Bishopsgate.
The neighborhood is a fantastic, busy location for businesses small and large, with all the amenities of the city close by. Surrounded by fantastic restaurants, bars, theaters and museums, members can enjoy being close to all London has to offer.
In addition to shared coworking, Deskpass teams and individuals have their pick of 12 hourly rooms at The XCHG, including a podcast studio, editing suite, video suite and the Sarah Gilbert event space.
We caught up with James Panepinto, Community & Hospitality Manager, for an inside look at what makes The XCHG a unique place to work and a favorite among Deskpass members.

Design & Amenities
The modern inspirational workspace has been designed to enable productivity and to inspire collaboration and forward-thinking. The space boasts many break-out areas, which members utilize to relax, have a break, or work in a more informal setting.
The space also features floor to ceiling windows with a view of the city and flexible meeting and event spaces from phone booths to auditoriums that can host between 1 and 200 people.
"We understand that everyone works in a different way and we provide solutions for each one," says Panepinto.
Within the building, visitors and residents also get access to The Market, a bustling and thriving dining space that caters for every preference and appetite. In partnership with one of London's top hospitality groups, RHC (Rhubarb Hospitality Collection), The Market is home to a restaurant and terraced bar, food stalls, as well as a dedicated events space and a hidden speakeasy. Expect nutritious food for the body and mind with sustainable practices ensuring a zero-waste policy.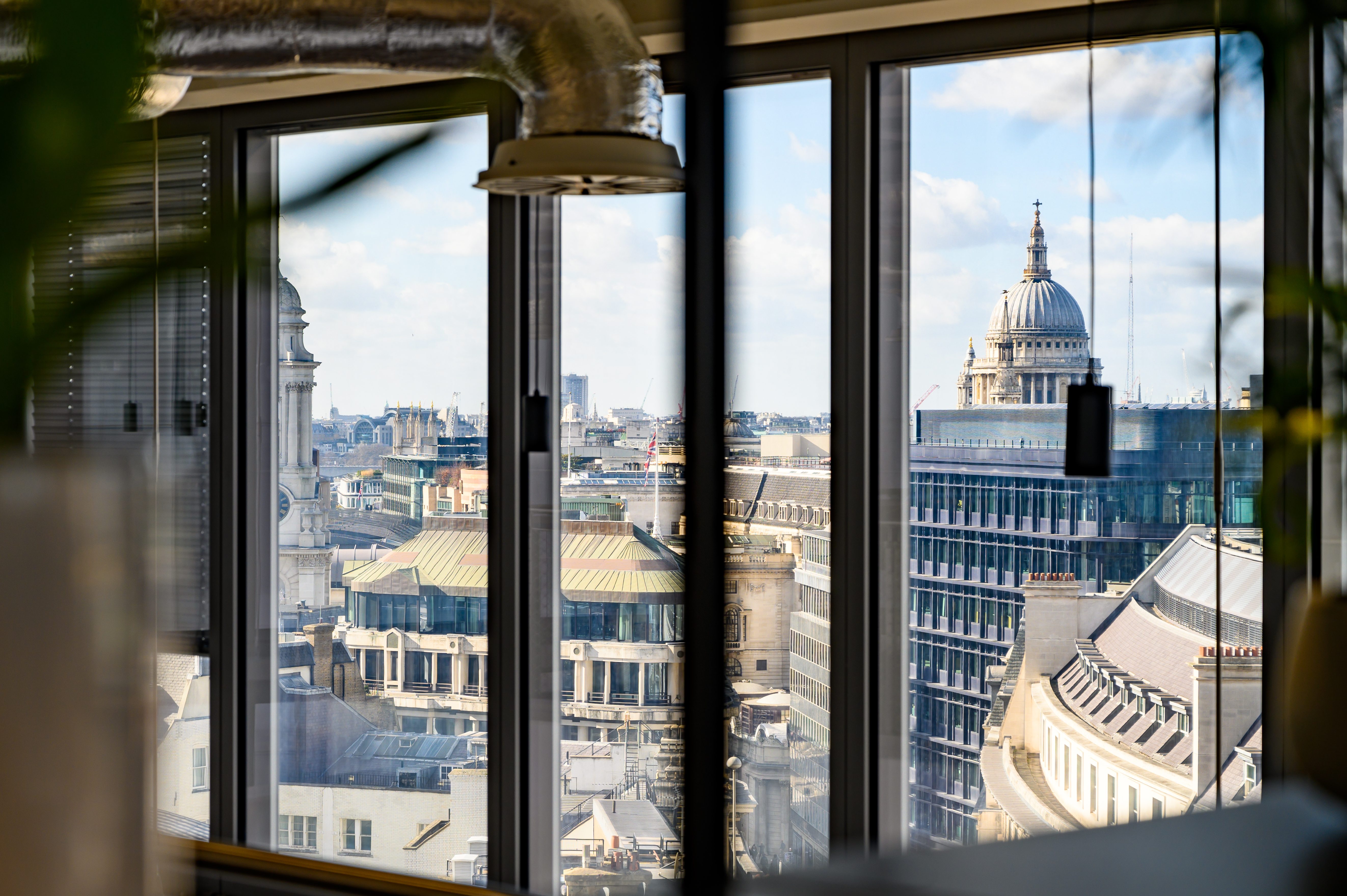 The Atmosphere
The space offers a calm and inviting atmosphere. There is a gentle hum of activity, with people using the space in their own personalized way, whether that's for collaboration, innovation or taking breaks from work.
"The atmosphere changes when XCHG hosts and holds events," says Panepinto. "The space comes alive with socials, seminars, conferences, and networking, creating more of an energetic and dynamic environment perfect for social seekers."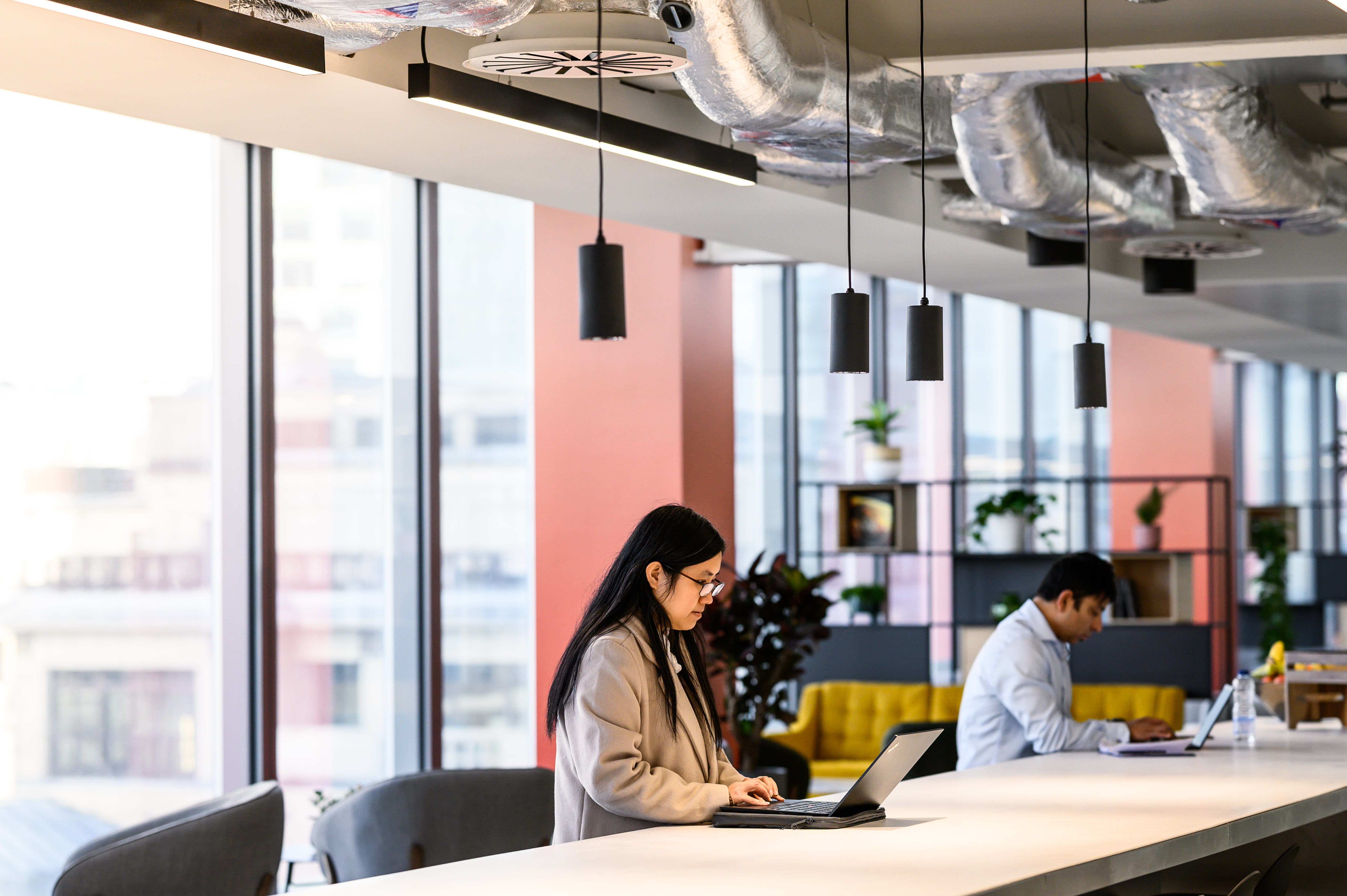 Collaboration
"Our spaces are free from pressure," says Panepinto. "We like to create a safe space to exchange your way of thinking, to nurture mind, body, and soul. The space is welcoming, comfortable, and professional, generating like-mindedness, respect, and collaboration. We provide every amenity needed for contemporary thinking."
Rooted in the concept of well-being for the mind, The XCHG is a conceptual retreat for thinking and percolating ideas. The space is a center of innovation where entrepreneurs and innovators come to exchange ideas, feel inspired, expand their network, and grow their business.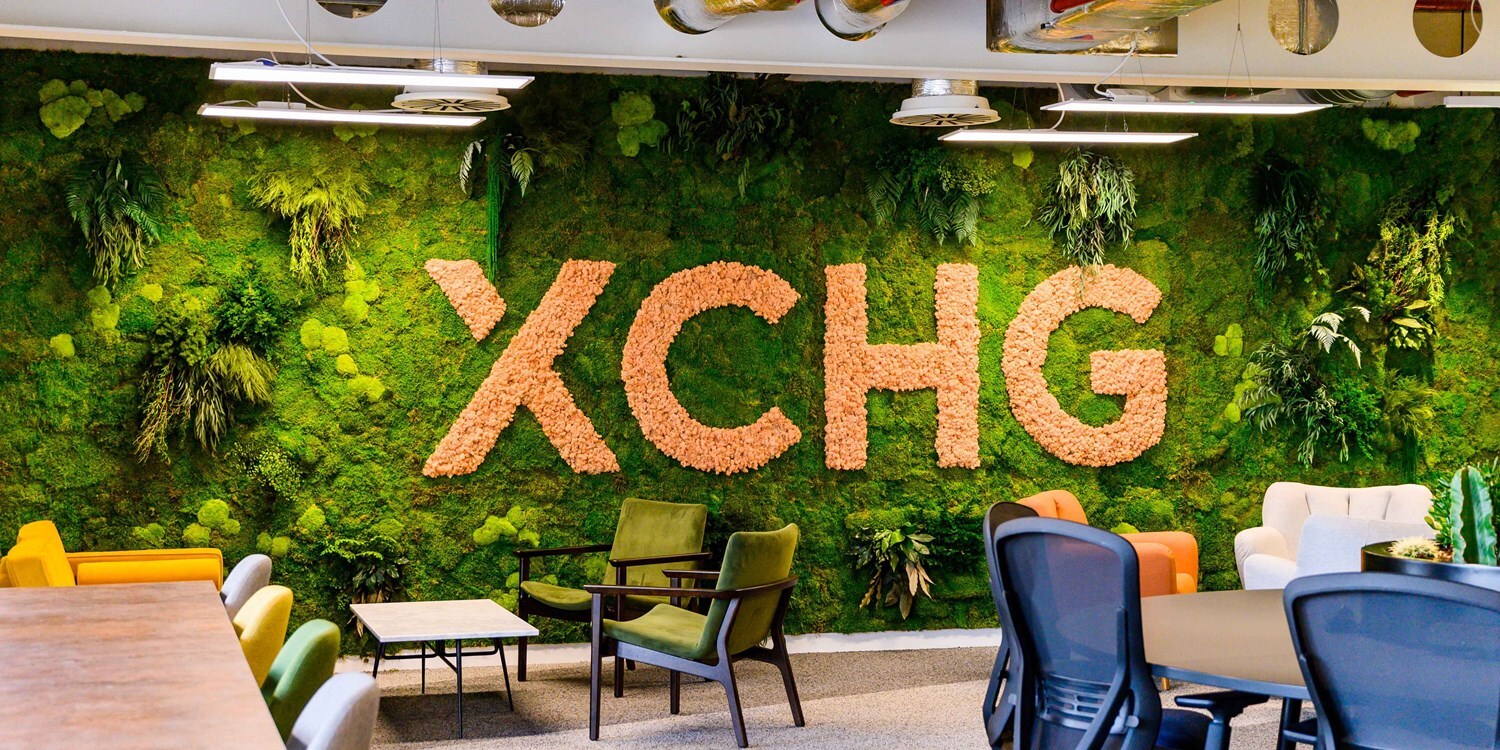 Get a complimentary $250 Deskpass credit when you sign up for a Teams account today.