Every February 15 marks National Wisconsin Day—a day that recognizes the history of The Badger State and its contributions to our country.
Wisconsin was ratified as the 30th state on May 29, 1848, bringing fertile farmland and forests with it to the Union, as well as copper and lead. Throughout the years, it's become known for its natural beauty and its dairy and brewery industries, as well as a legacy of hard workers that continues today.
This February 15, whether you're a proud Wisconsinite or passing through America's Heartland, take a moment to appreciate this state and all it has to offer!
6 spaces for coworking in Wisconsin
From factories to board rooms, Wisconsinites know how to produce. No matter where you're rolling up your sleeves in Wisconsin, there's a coworking space near you to support the work you're doing. After all, the state's motto is "Forward!"
Whether you're fully-remote or a hybrid worker—or you just need a change of scenery for the day—check into one of these modern coworking spaces in Wisconsin:

Right in the heart of Wisconsin's state capitol, you'll find an incredible coworking space that's both well-appointed and convenient. Expansive stands five floors high and offers unique features for anyone who books a desk for the day, the week or longer. From an outdoor patio to an interpretive rock garden, there's no shortage of things to love about this incredible coworking space.
Aside from all the interior amenities you'll find at Expansive in Madison, you'll also appreciate its convenient location. You'll be working surrounded by downtown Madison's world-class museums, restaurants, shopping and government buildings. With ample onsite covered parking, it's never been easier to roll up your sleeves in downtown Madison.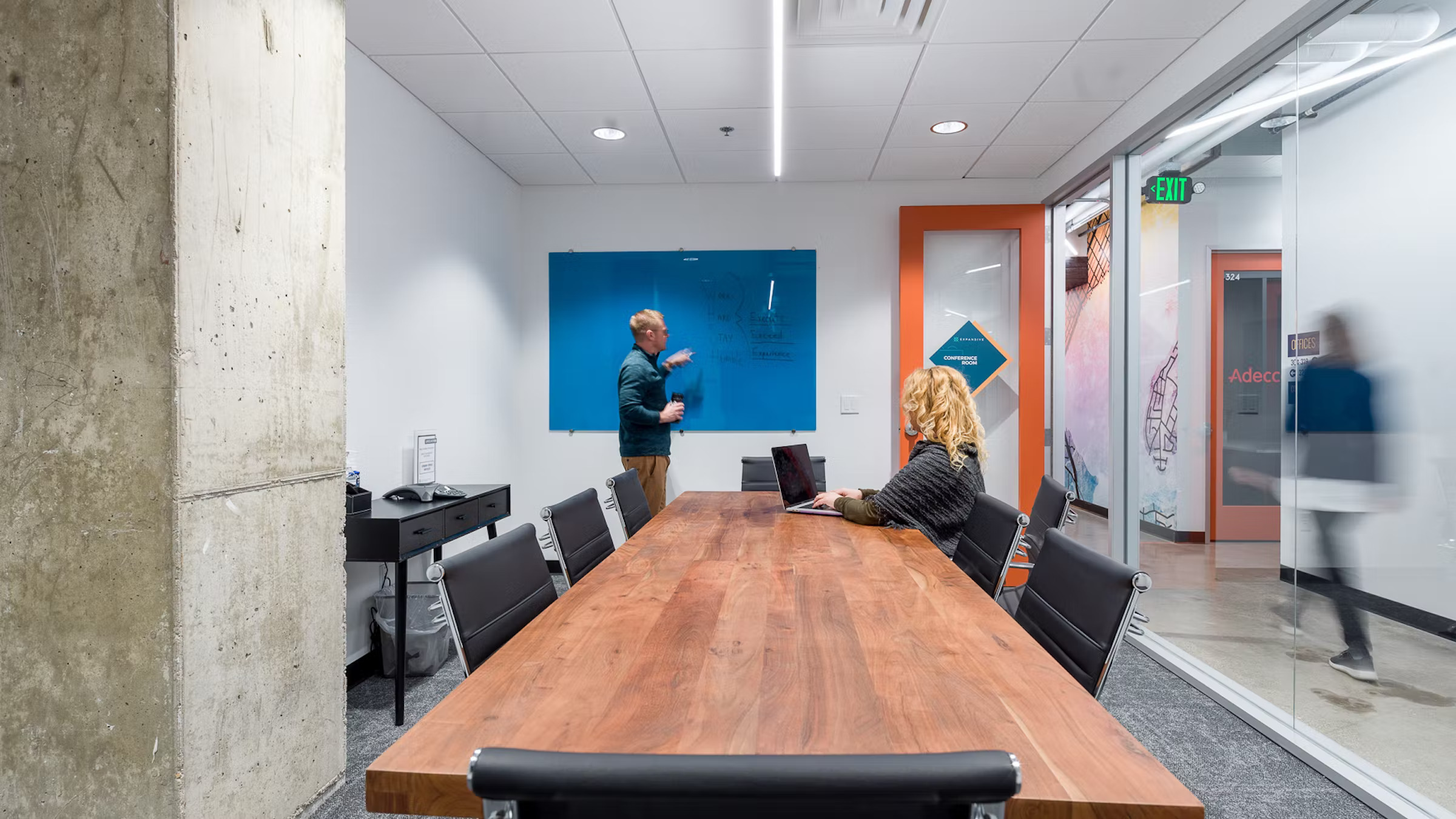 Looking for a coworking space that's designed specifically for remote work? You can't go wrong when you book a temporary desk at Serendipity Labs in Madison. You'll choose from a variety of flex work options, including coworking, private offices and even team suites. If you're looking for a space that offers a full kitchen—with coffee provided—look no further than Serendipity Labs.
Serendipity Labs is conveniently located in Madison West, close to abundant shopping and dining options. This coworking space is supported by an exceptional hospitality team dedicated to your safety and security, so you can come and go as you please with complete peace of mind.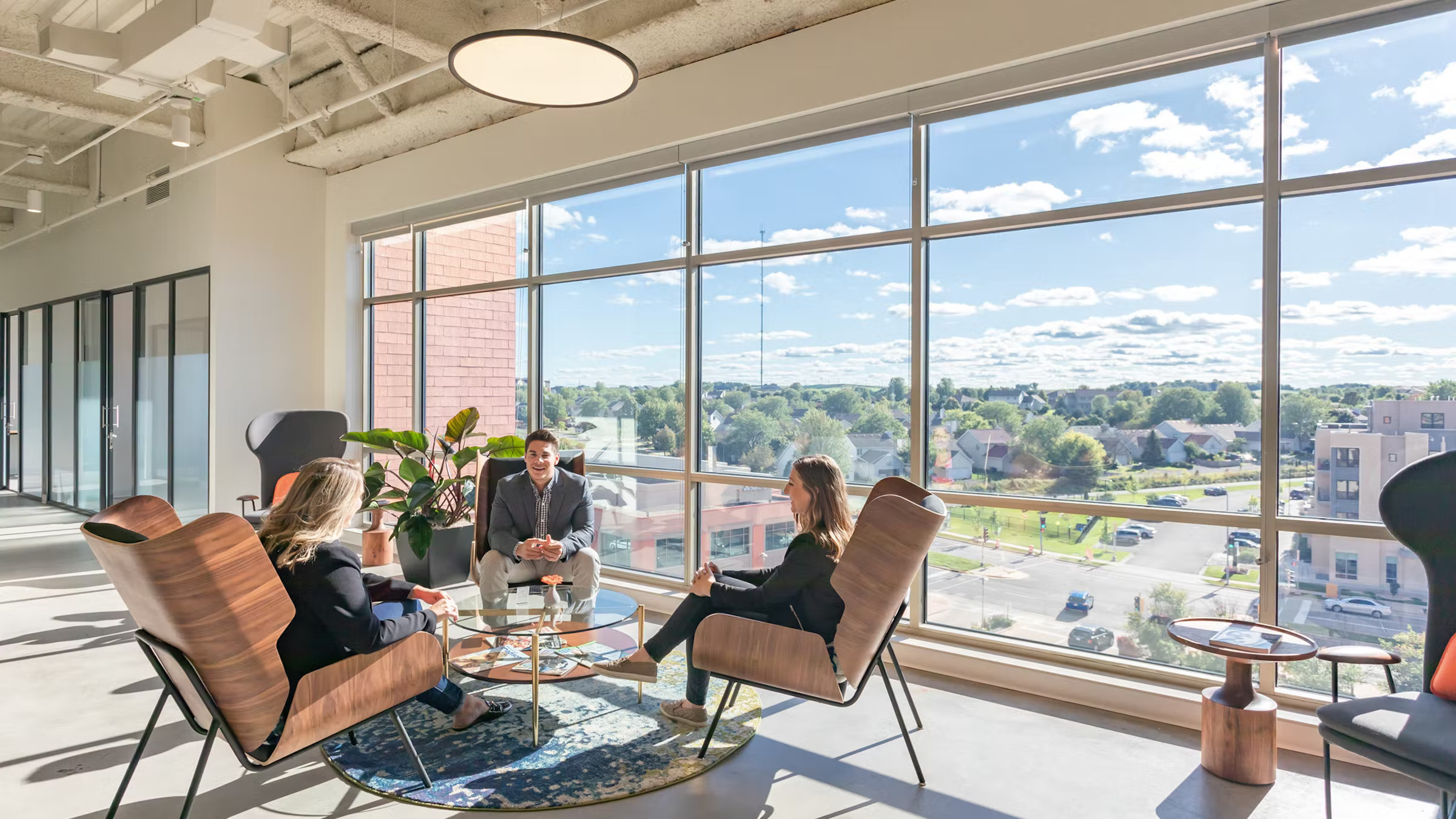 Searching for a coworking space near Green Bay that offers everything you could ask for in a work environment? You'll find exceptional facilities, a supportive community and an ever-growing network of industry leaders when you check into Stateview Commons in Appleton. From spacious common space and conference rooms to well-appointed private office spaces, you have your pick of quality workspace to support whatever project you're working on.
Coworkers can enjoy 24/7 building access, and the space is conveniently located right in the heart of Appleton's downtown. You'll enjoy easy access to great shopping and restaurants, plus proximity to many of the area's main industries, whenever you book a space at Stateview Commons.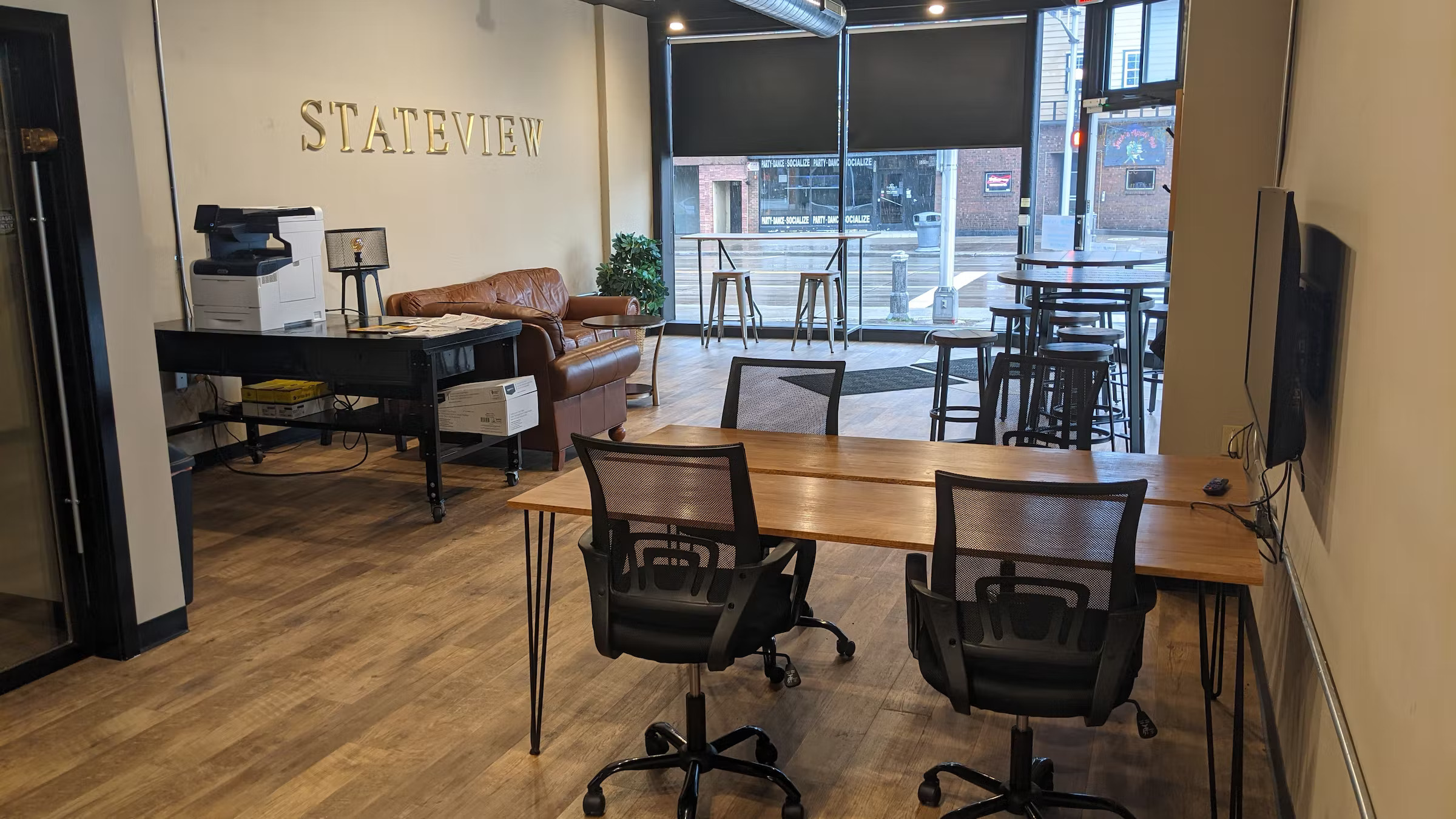 Located right in the heart of Milwaukee's unique East Town neighborhood, Expansive is hard to miss. This sprawling, distinctive building with unique, rounded corners is beautifully set between Milwaukee Bay and the Milwaukee River. The 6-story complex offers all the amenities you need to settle in and enjoy coworking at its best. From private areas to open coworking spaces, kitchen facilities and even a Mother's Room, there's no shortage of modern, well-appointed space to get work done on your terms.
Expansive is conveniently located next to Cathedral Square Park in Milwaukee's East Town. You're not far from some of the region's finest restaurants and cultural attractions. With abundant parking options nearby, it's the best space in Milwaukee for professionals to settle in to a desk for the day and get the job done.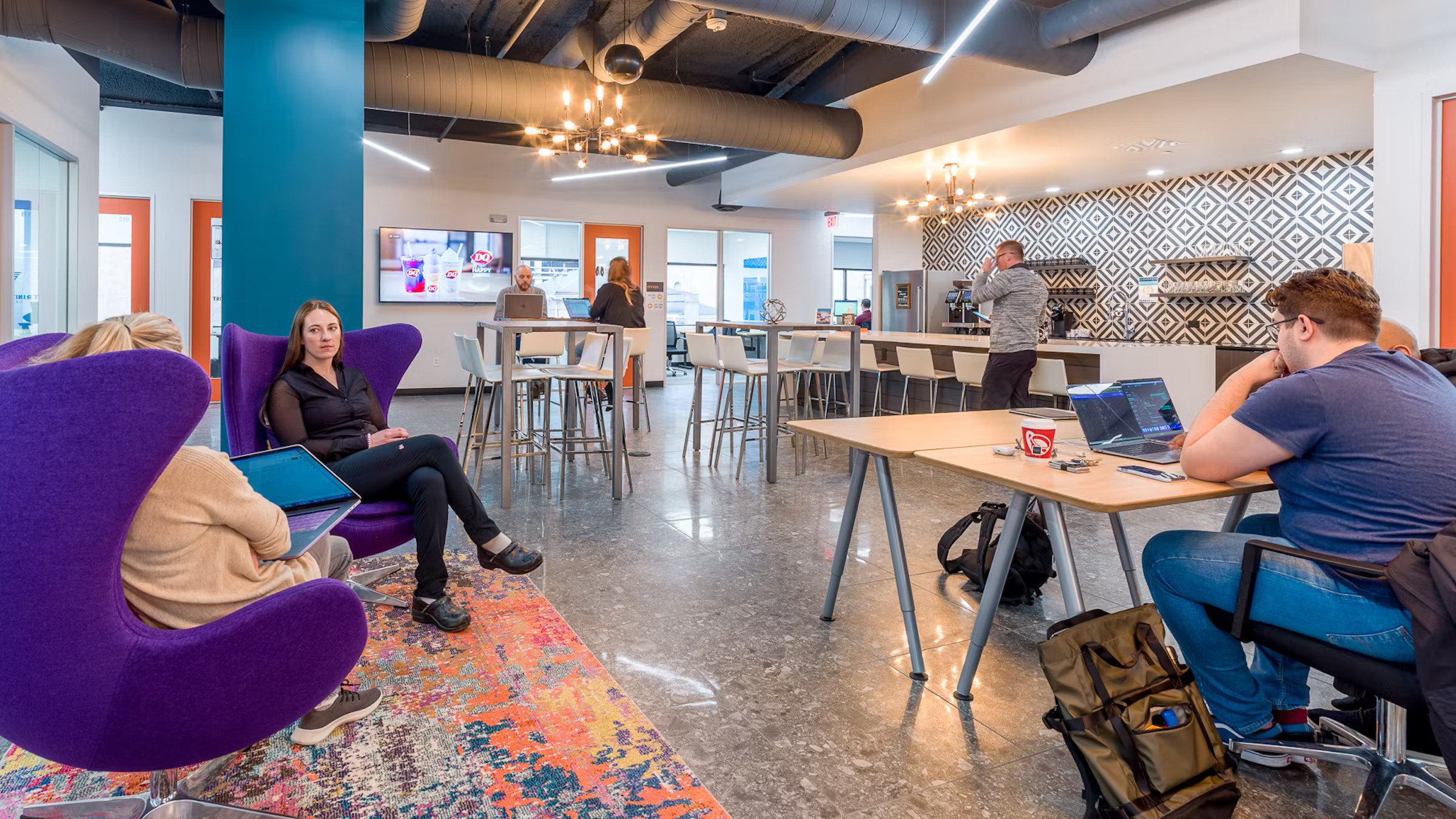 This beautiful two-floor boutique coworking space is the ideal spot for live-work-play convenience. It's located right in the heart of the Mayfair Collection, Wauwatosa's unique hub that features an open mezzanine layout, complimentary parking, on-demand meeting rooms, and no shortage of modern amenities like printers, kitchen facilities and so much more. Plus, you're just steps away from nearby dining and retail including Good City Brewing and Whole Foods.
Expansive in Wauwatosa is conveniently located just off I-41. With abundant parking options on-site—including bike parking—you'll have no trouble arriving, checking in and taking advantage of a coworking space that supports your goals.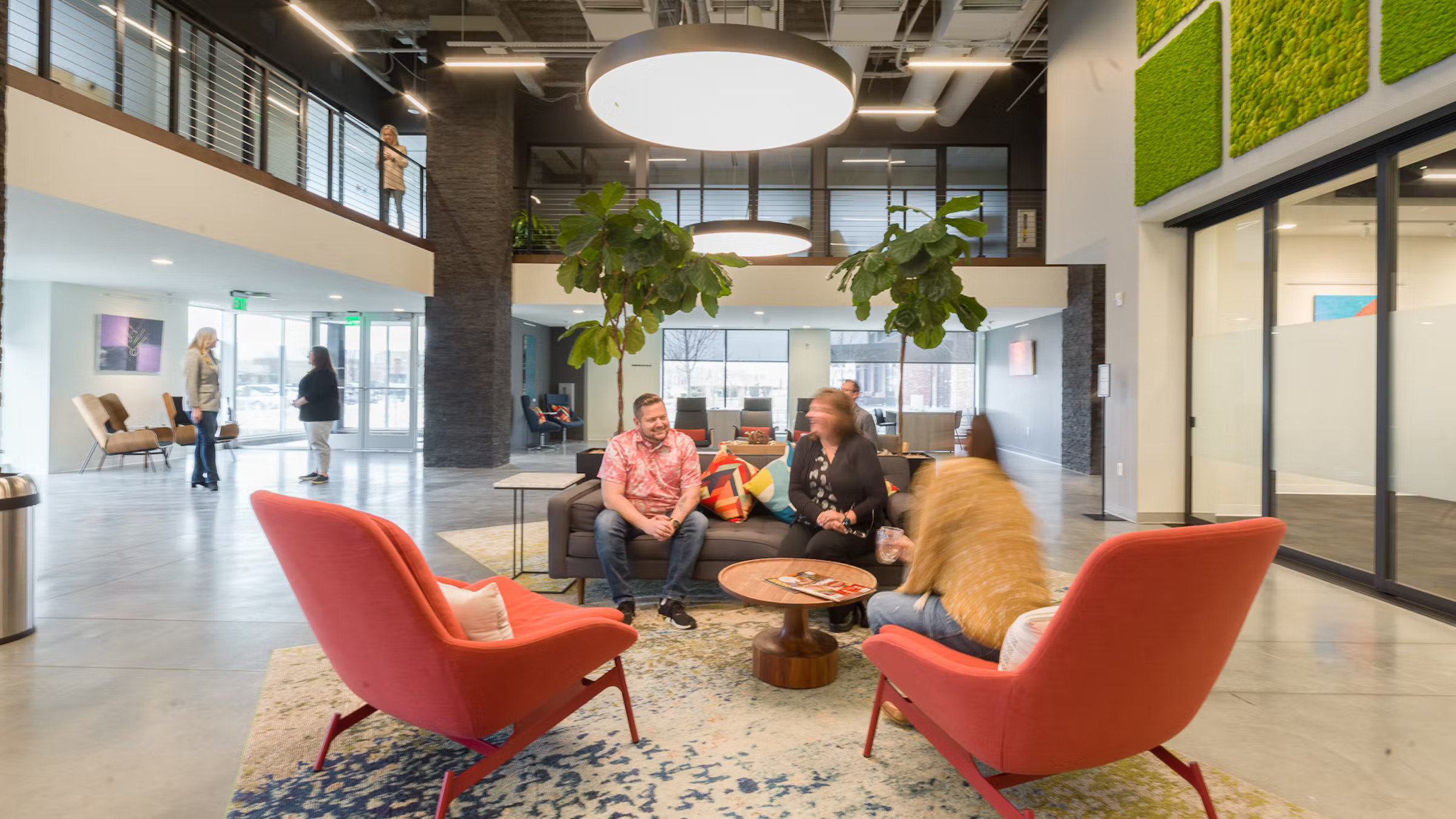 Looking for a supportive coworking community in downtown Eau Claire? CoLab is the perfect space for entrepreneurs and professionals in all industries who want to check in and get right to work. At CoLab, daily users have unrestricted access to private working booths, comfortable armchairs and heads-down powered desks. All you have to do is choose the best option that supports the work you're doing.
Dropping in for the day is the best way to experience what coworking is like at CoLab. You get access to common space floating desks equipped with power stations, along with access to phone booths and amenities like free printing, free coffee, complimentary office supplies and so much more. With its central location in downtown Eau Claire, CoLab is in the heart of it all, so you're not far from great food, shopping and entertainment. When it's time to step away from all the action and get work done, CoLab is there to support you.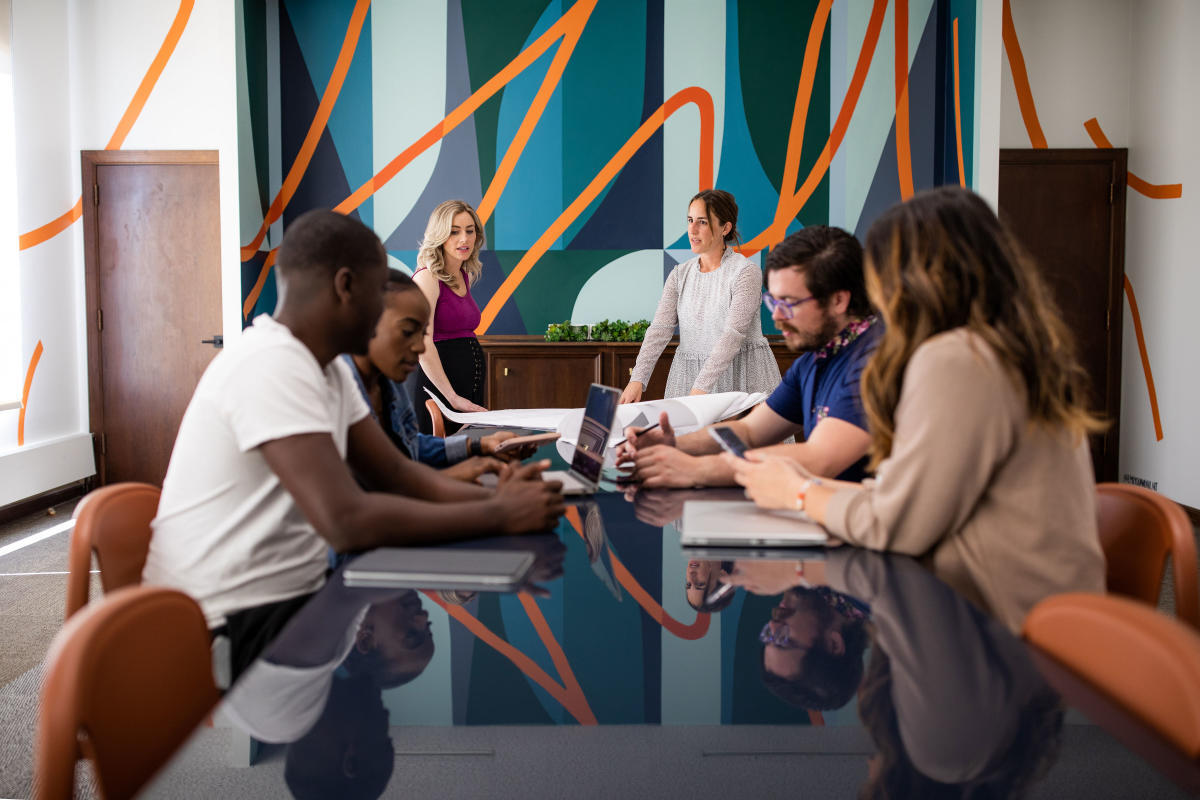 Experience coworking at its best in Wisconsin
No matter where you're getting work done for the day in Wisconsin, there's a modern coworking space nearby to support your goals. Whether you need a private office for some in-depth brainstorming or you're searching for an open coworking space to get work done along with some networking, Deskpass gives you access to flex office space with the features and amenities you need at your fingertips.
National Wisconsin Day falls on a Wednesday in 2023, and if you're one of Wisconsin's many hard workers looking for a comfortable space to spend the workday, check into a coworking space near you and enjoy a pleasant middle-of-the-week workday in your corner of The Badger State.

Get a complimentary $250 Deskpass credit when you sign up for a Teams account today.