As the Deskpass network of spaces continues to grow, we are starting to see more demand for spaces closer to home, in smaller communities, vacation destinations, or in more remote areas of the world. With this in mind, we are highlighting three of our favorite small town spaces in Everett, Washington, Bend, Oregon, and Cochrane, Alberta.
Think Tank - Everett, WA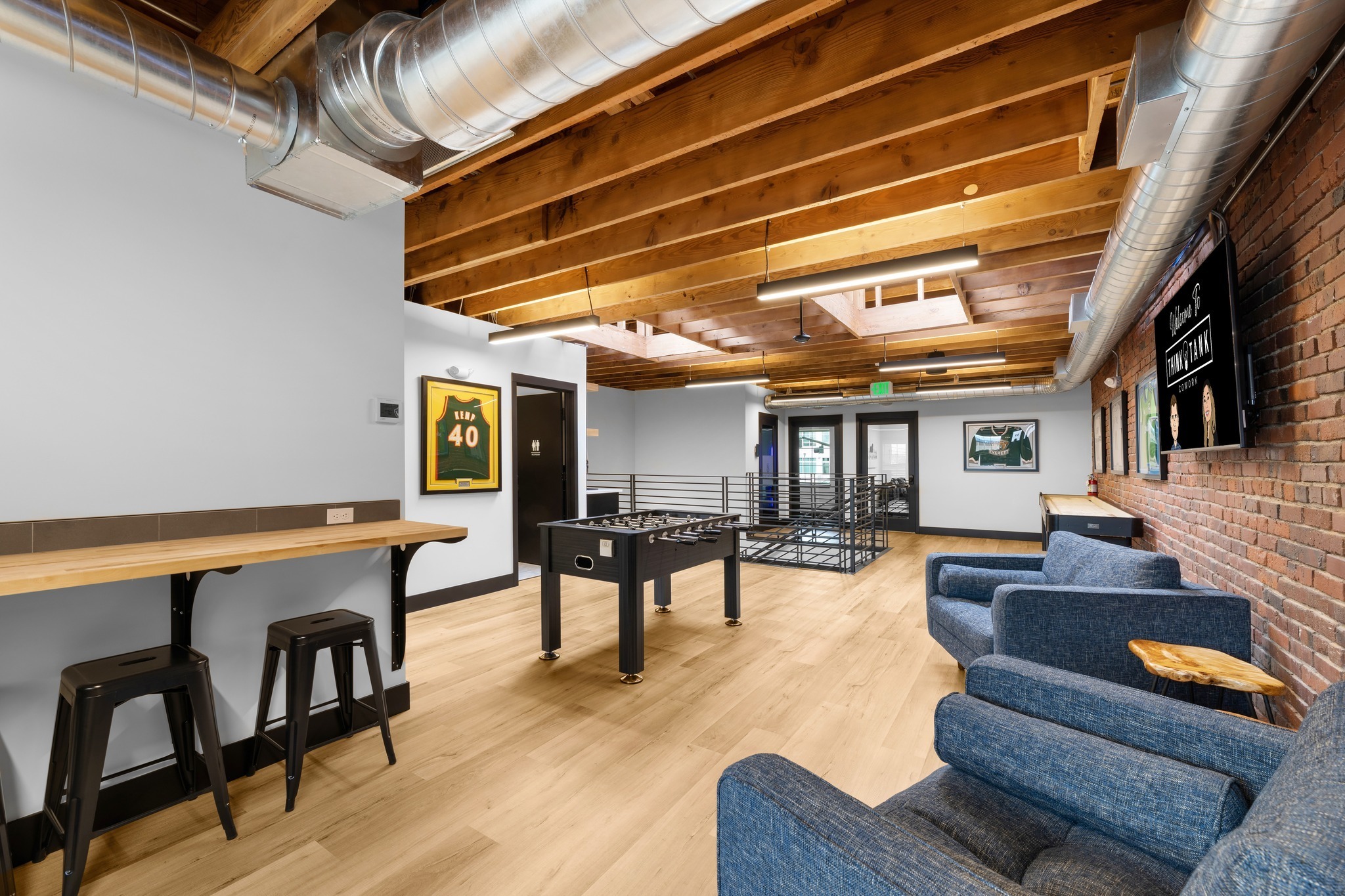 Think Tank is Everett's premier coworking community located in the heart of the downtown historic district. Everett is in Snohomish County, 25 miles north of Seattle with a population of about 100,000 people. The space was designed for visionaries and doers in an intentionally designed space to support being your authentic best self. The result is top level commitment and energy to bring ideas into the workspace each and every day.
"Right from the start, we knew we wanted to create a beautiful space in the historic district of downtown Everett," said Operations Manager, Marlena Powers. "We preserved the original 100-year-old brick walls and enhanced the wood rafters to bring out their natural beauty, all while incorporating the most cutting-edge technology that one could expect to find in a modern workspace."
Think Tank encourages diversity in industry and entrepreneurial experience by welcoming a variety of members under the same roof that have unique skill sets that they can provide to other community members.
"We partner with local businesses and community organizations all the time," said Marlena Powers. "The co in coworking means community so we partner, collaborate, and network with our community and the surrounding areas: local businesses, non-profits, etc."
Being a part of the small town community allows them opportunities like marketing the space in the local newspaper, newsletters, and local city guides. Offerings on Deskpass include coworking day passes and two spacious meeting rooms.

BendTECH Coworking - Bend, OR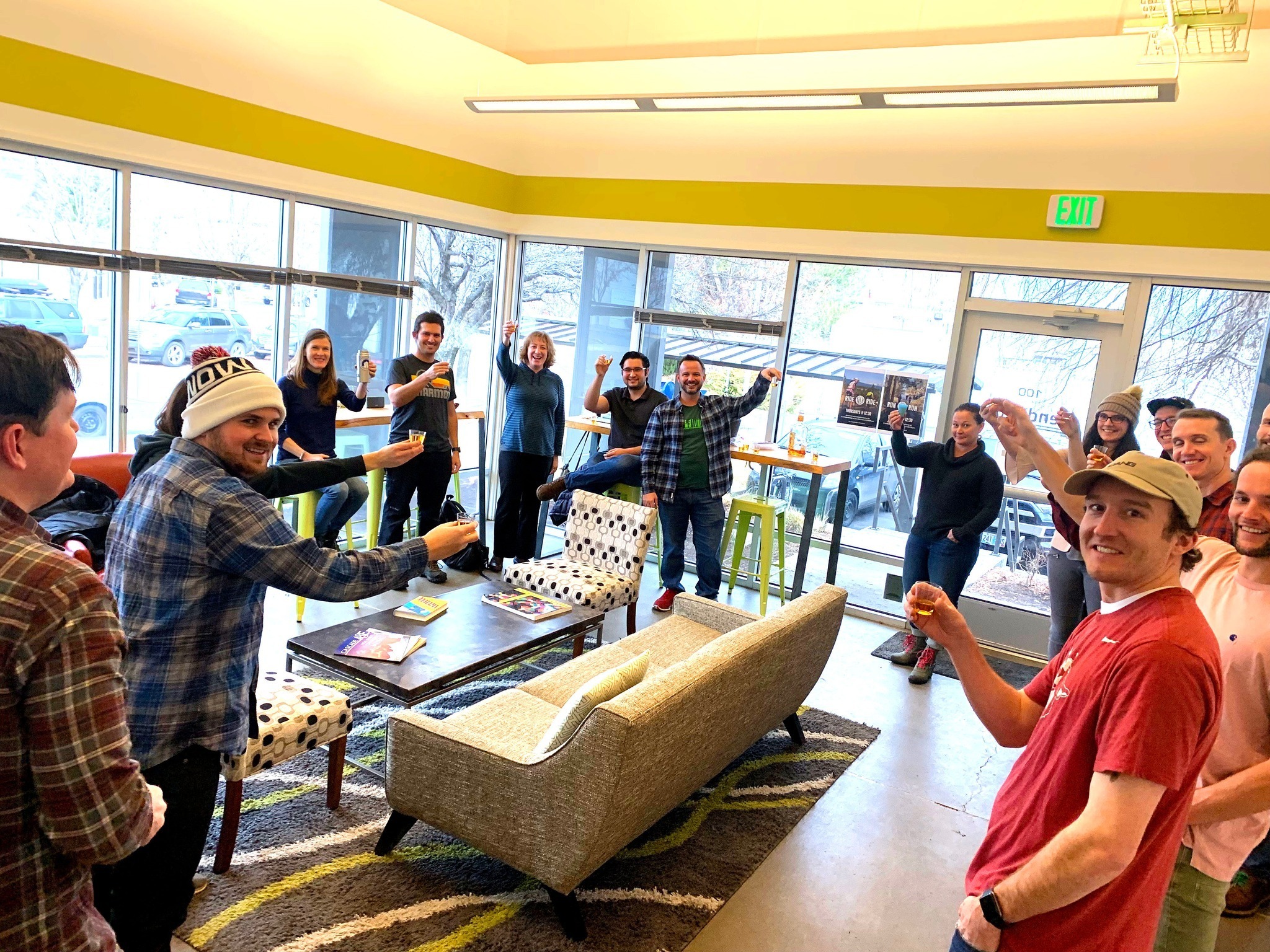 BendTECH's mission is to create and sustain a culture of collaboration, networking and entrepreneurship in support of a thriving, diverse and inclusive startup and tech community. Bend is a small city on the Deschutes River in Oregon. West of Bend are the lakes and peaks of the Cascade Mountains, with ski resorts and multi-use trails.
"Our space is unique in the sense that it is structured as a 501(c)3 nonprofit organization," said Community Manager, Brian Lindensmith. "We specifically cater (but not limited) to the tech community. We house multiple early stage startups as well as tech workers from Amazon, Facebook, Twitter and other local nonprofit organizations. We market our space as an entrepreneurial based coworking hub... a place where tech workers can collaborate with like minded individuals and people who hold similar job functions."
The space also partners with local brewers and coffee shops for donations. 10 Barrel, Crux, Worthy, Sunriver Brewing and Thump coffee all donate to the space. BendTECH also has partnerships with other 501(c3) nonprofits including the Bend Chamber of Commerce, Furnish Hope and Campfire Kids.
"Once a year we have an unConference, where we host local startups to pitch their ideas, the audience votes, and we award cash prizes totaling $4000 to the top 3 pitchers," said Brian Lindensmith. "We also office free coffee, free beer, and 4 hours of free conference room booking time to members."
On Deskpass, you can book BendTECH's coworking day pass and the Sister's Meeting Room.

The Corner Coworking - Cochrane, Alberta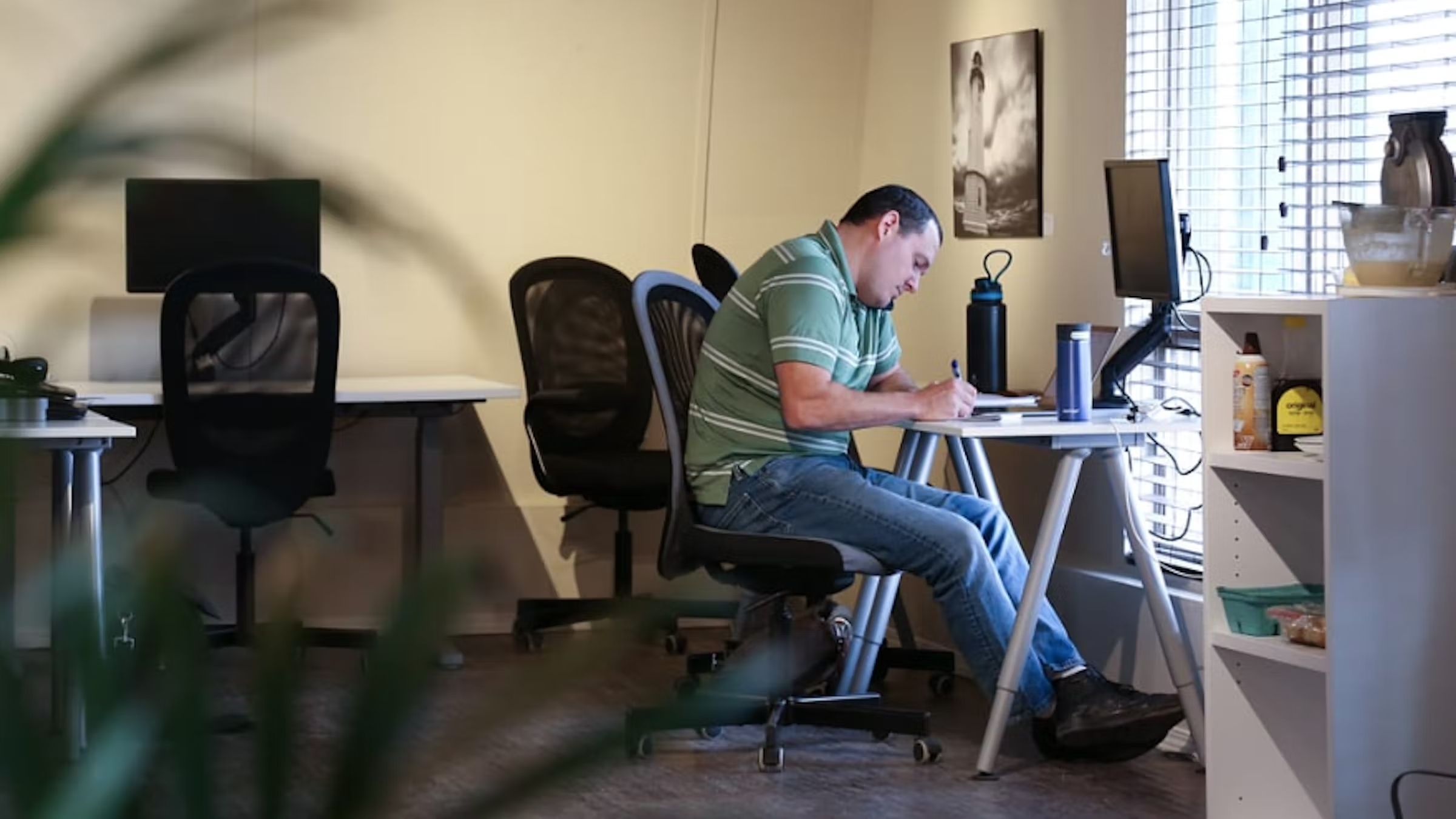 With four locations in Cochrane and one in Okotoks, The Corner Coworking & Co-warehousing cares about more than great coffee, solid & secure WiFi and ergonomic desks & chairs. They are also building an amazing business community for their members. Cochrane, Alberta is located just outside of Calgary and is one of the fastest growing small towns in Alberta.
"Cochrane does an amazing job building community connections between local businesses," said Community Manager, Stephanie Hines and Founder, Mark Eaton. "A lot of residents commute into the city, so we give them another option to cut their travel time. It also provides us with the opportunity to reach potential members on the edge of the city who would rather drive out to Cochrane instead of going into the downtown core. We also have the ability to reach the smaller surrounding towns in the area."
The Corner Coworking also offers fun member events like #CinnaMonday, (homemade cinnamon buns on Mondays) #WaffleWednesday, and #FromageFriday (grilled cheese on Fridays). Being a smaller space allows them to quickly adapt their memberships and programming to member needs.
"Since we also serve as a UPS Access Point, that has been a reasonably significant marketing benefit as people will come into the space who never knew we existed," said Stephanie and Mark. "Now they can tell other people about it as well. We also provide virtual mail services which creates awareness for the space."
The Corner is also heavily tied to Startup Cochrane, The Cochrane Business Network, and Innovate Cochrane. The Corner hosts #StartupCochrane events that are well attended by members and other businesses in the community. The Corner locations on Deskpass offer coworking day passes, hourly conference room and daily offices.
If you have a favorite small town coworking space that isn't currently on Deskpass, feel free to request it here.

Get a complimentary $250 Deskpass credit when you sign up for a Teams account today.