As more teams use Deskpass as a hybrid work solution, we have found that remote workers prefer to stay within a few miles of home, and value having several workspace options to choose from.
Continuing our series on spaces within close proximity of one another, we are highlighting some of our favorite spaces in the Denver area.
Looking at our city maps on Deskpass, we have several cities with a high density of workspaces within walking distance of one another while other cities are much more spread out with spaces in the heart of downtown, a short drive to the city, or in neighboring suburban cities. The Denver area features several spaces in the Central Business District, along with spaces in popular neighborhoods like Five Points, Ballpark, and the Theatre District.
Here are 5 spaces that we love, all within 5 miles of each other in Denver:
Centrally located in the historic Baur's Building in the Denver Theatre District, the Candy Factory is the sweetest workspace in town. For passionate professionals and creatives who are young at heart, Candy Factory Coworking offers an imaginative hub designed with you in mind, with just the right mix of inspiration, work, and play. In the heart of the central business district, the space is in a prime walkable location, and offers premium amenities, a vibrant community, and a whole lot of heart. The space features event spaces, phone booths, conference rooms and coffee, espresso, and tea. In addition to a day pass, there are 8 options to book on Deskpass including the large Training Room that seats up to 45 people, the Wellness Room, and smaller meeting rooms for up to 8 people.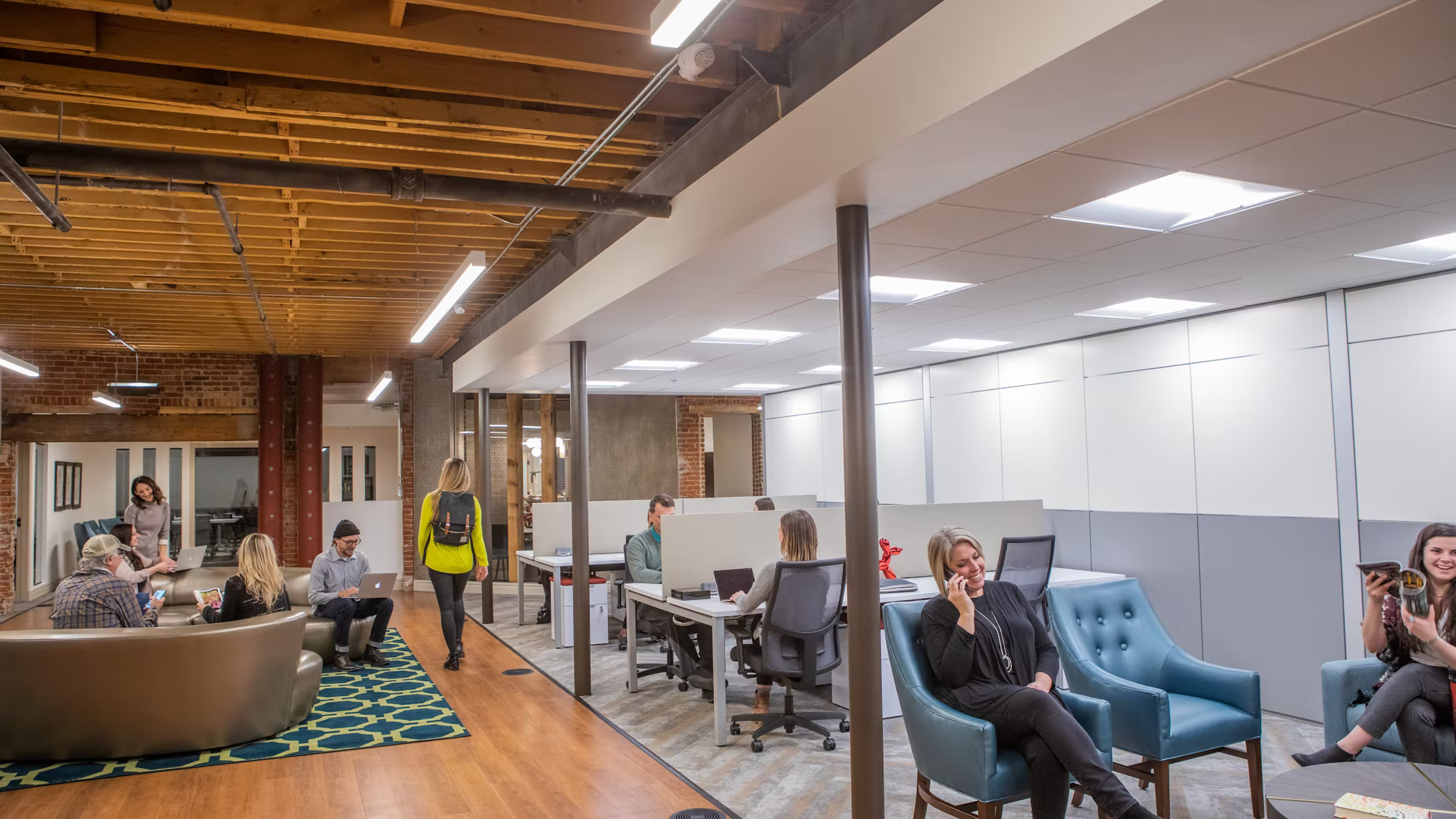 Situated in Denver's trendy Ballpark Neighborhood, Thrive Ballpark is just minutes from the LoDo Historic District, Coors Field, RiNo, Union Station, and various local restaurants and breweries. With 24,000 square feet of flexible work areas, Thrive Ballpark offers a variety of spaces to fit every business' needs. The building's refined industrial style is enhanced by one-of-a-kind, sustainable pieces of furniture, an abundance of natural light and ample open space to encourage collaboration. The member-centric community offers a top-flight coworking experience with access to member-benefits, local discounts and community events. Other amenities include bike parking, sparkling water, snack machines, and video conferencing capabilities. Thrive offers the ability to book day passes, a Drop In Office, and a Speakeasy on Deskpass.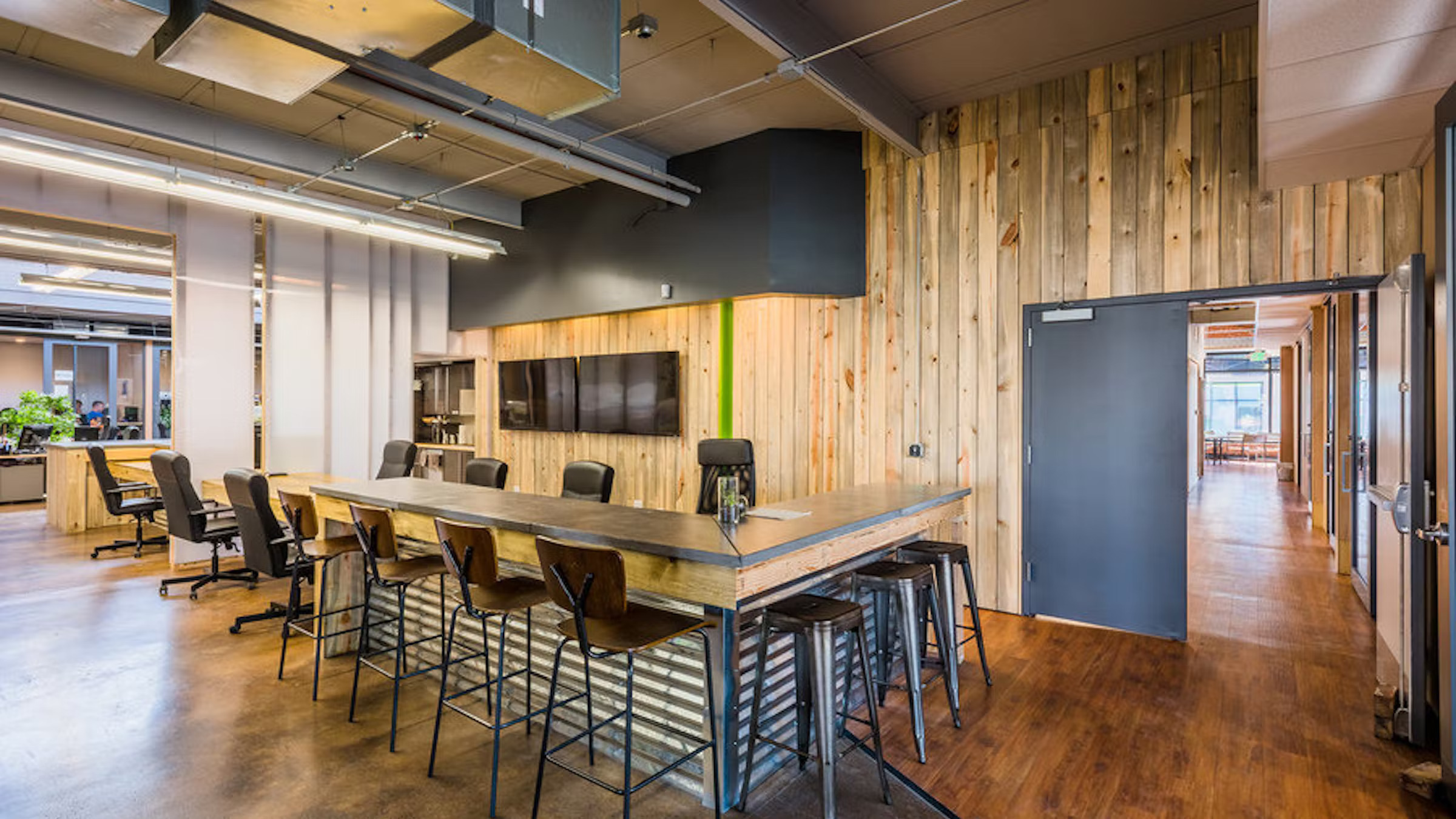 Planted in Denver's Rino Art District, Green Spaces is an eco-friendly network of creatives, entrepreneurs, and organizations. Green Spaces is the nation's first eco coworking space with a 100 percent solar powered building and a focus on zero waste. Green Spaces has an incredible location for eating out and happy hours. There are over a dozen restaurants within a block of Green Spaces, including Stowaway, Park Burger, and the Denver Central Market. Green Space works to create a unique culture in their space, showcasing and amplifying the voices & creations of innovators, change makers, and other local creatives. On Deskpass, users can book a day pass or the Jungle Conference Room.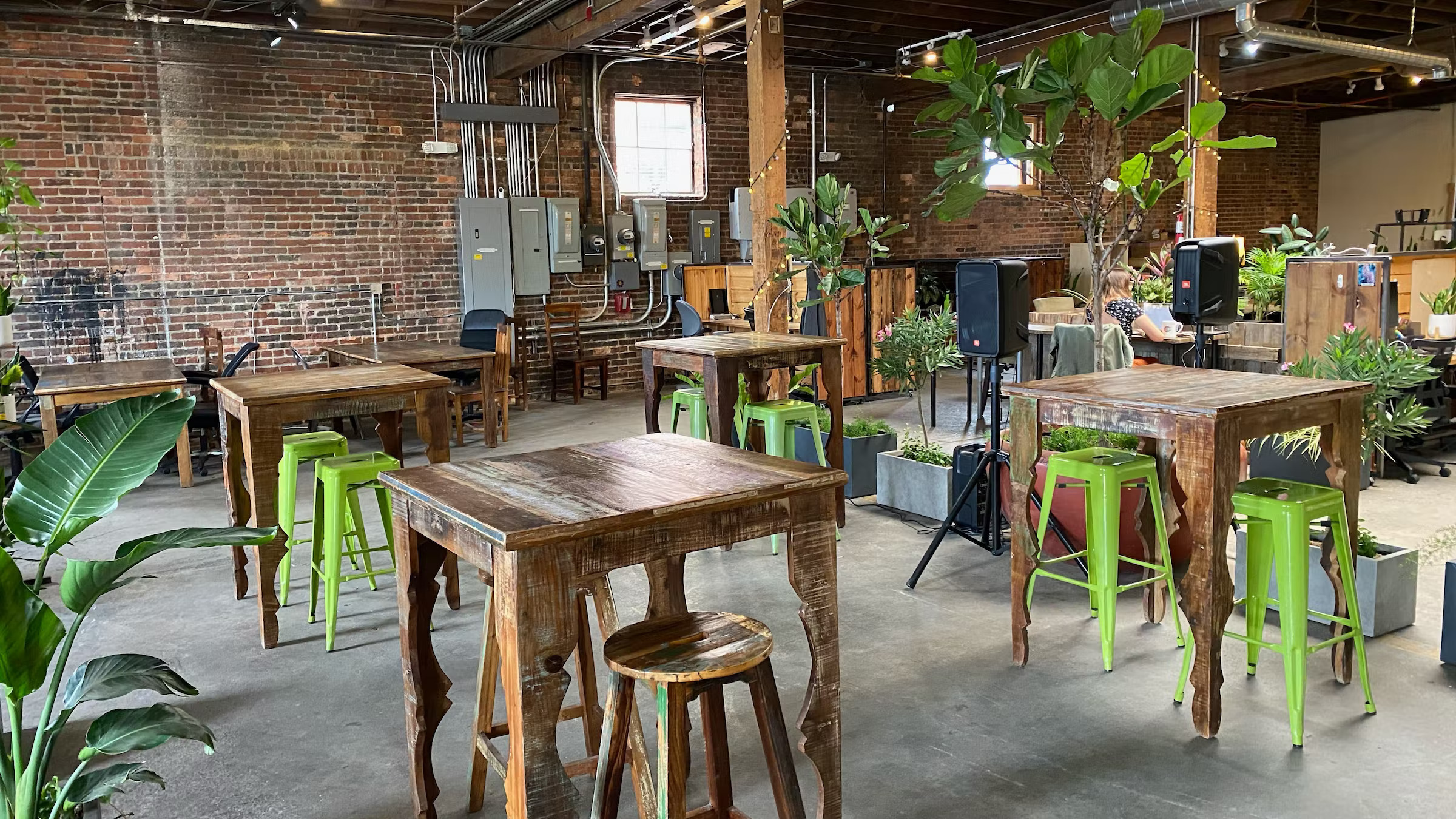 This Expansive location at 1630 Welton has a distinctive energy about it, thanks to lots of sunlight, two mezzanine levels, the Roof 16 rooftop event space, and ideal location adjacent to the popular 16th Street pedestrian mall. Built in 1982, it features ten floors of workspace including both SmartSuites® and offices, as well as three shared lounges, a rooftop lounge, and abundant indoor bike storage. Additional amenities include three indoor lounge areas, phone booths, bike storage, and a Mother's Room. Deskpass users can book a day pass or a private Day Office (Instant Book).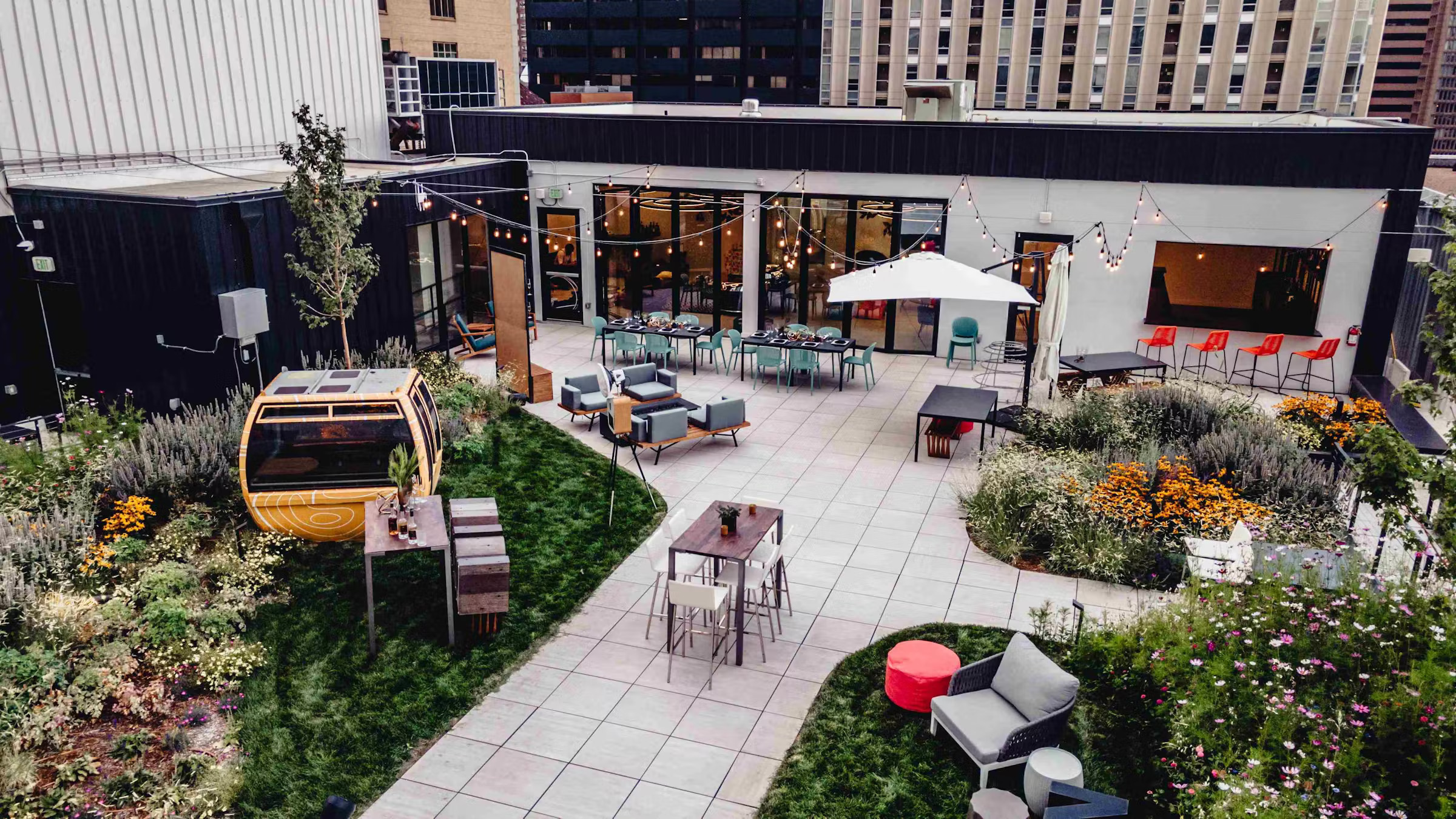 Creative Density is a coworking space providing a great community and fast Wifi for remote workers and freelancers. It is in an old house, providing it a community feeling but with all of the things you need to be productive. In addition to a cozy and friendly vibe, the space offers monitors, phone rooms, and tons of nearby lunch spots including WaterCourse Foods, Marczyks, and Thump. Deskpass users can book a day pass or the Conference Room that seats up to 6 people.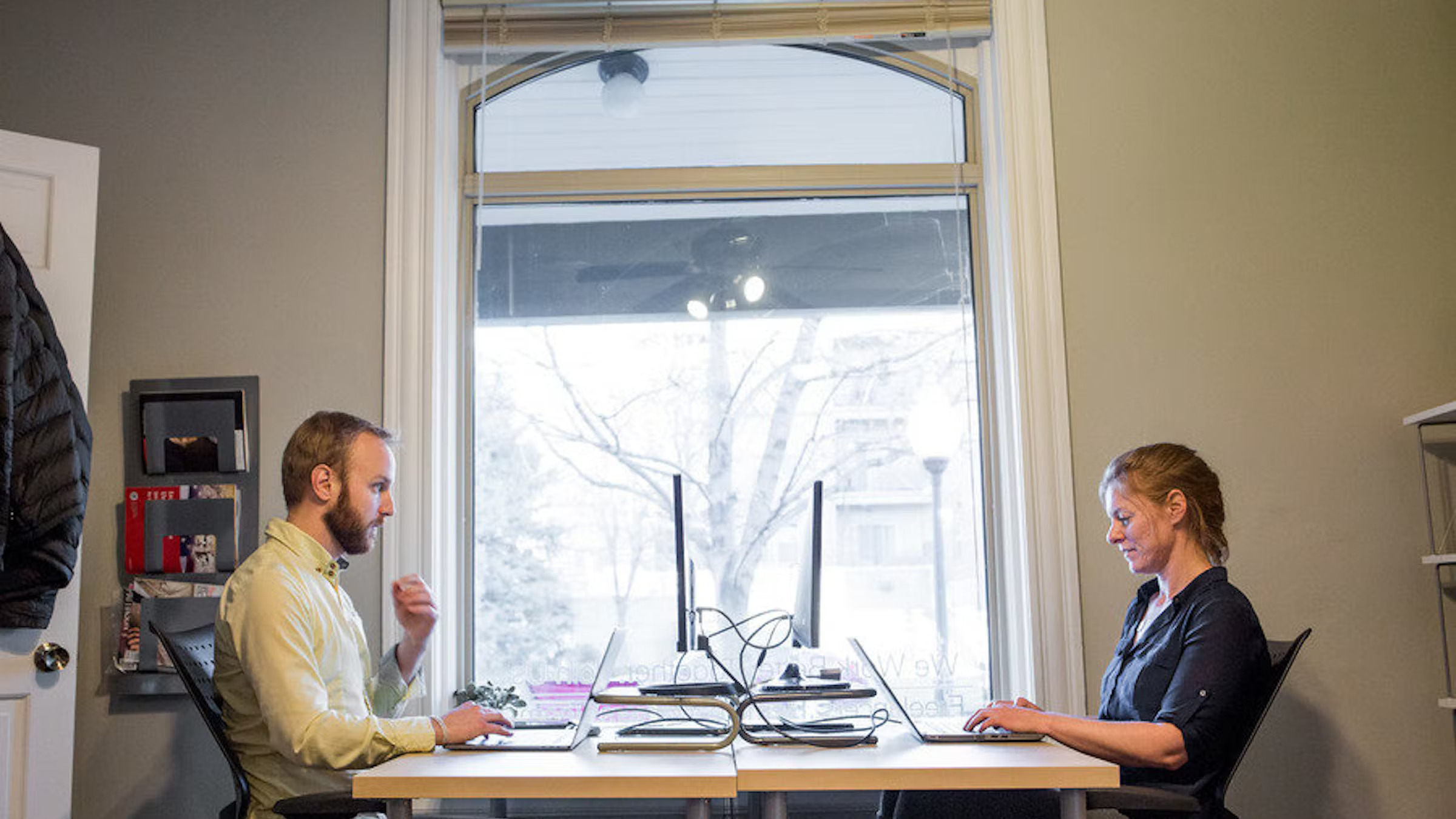 Get a complimentary $250 Deskpass credit when you sign up for a Teams account today.