As different types of teams consider coworking and hybrid working styles, day offices continue to be an increasingly popular option. Day offices of all sizes are beneficial for teams that prefer a bit more privacy but don't necessarily need all of the amenities that come with a conference room.
Many Deskpass team clients use day offices as a way to collaborate with their colleagues in person. This type of space allows them to chat freely with one another as opposed to booking day passes in a common area and potentially disrupting others working quietly in the area.
Over the past few years, we have seen coworking spaces convert monthly private offices to day offices and include unique amenities like an external monitor or height adjustable desks. Deskpass users are frequently booking these rooms to either take Zoom calls all day, host larger meetings with clients, or connect with their coworkers who they might otherwise only see virtually. Everything from a one person office up to a 20 person office have been getting booked by the day, usually for a slightly more affordable rate than a meeting room of the same size.
Here are some of our popular day office options that you can book through the Deskpass app.
The private day offices at Expansive are perfect for 1-2 people who just want a quiet and private place to work for the day, need somewhere to take Zoom calls, or are conducting interviews. The offices are fully furnished and can be booked through Instant Book.
Expansive's Nashville location puts clients at the heart of downtown action, where the Financial District meets the 5th Avenue of the Arts. Walk to Printer's Alley, the Tennessee Performing Arts Center, Riverfront Park on the Cumberland River, and Ryman Auditorium, home of the Grand Ol' Opry. This updated seven-story building offers vibrant contemporary workspace with convenient ground floor retail and restaurants.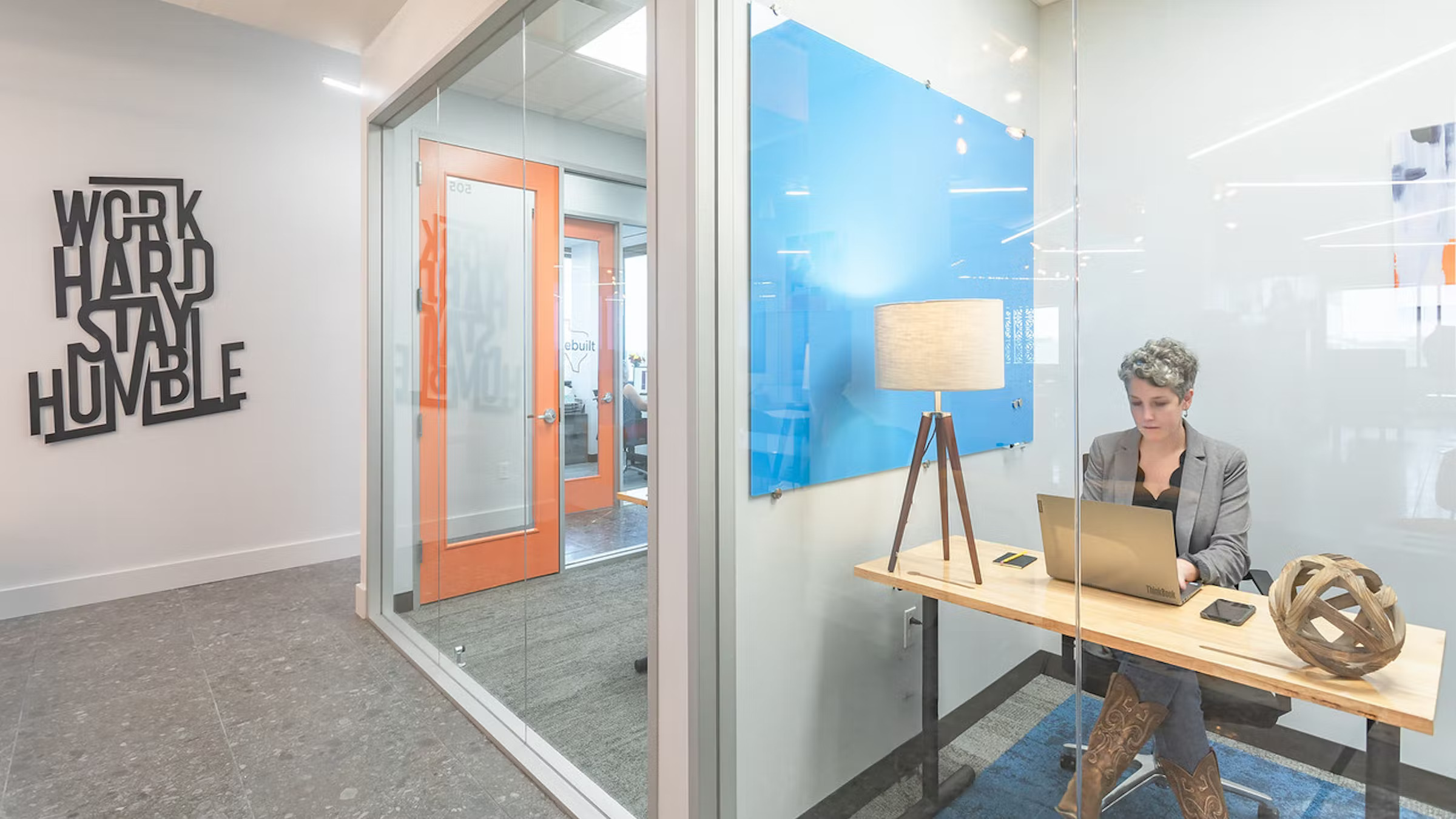 Larger day offices are a great option for small teams hoping to collaborate with their team in a creative environment. The 8 Person Private Studio at Working From in Chicago features a TV, whiteboard, and polycom.
Working From is a shared workspace on the 3rd and 4th floors of The Hoxton Chicago. Working From has the comforts of home, without the distractions. If you need something larger, the space also offers 20, 24, and 36 person day offices.
Great for bigger groups, this larger day office features three windows that let in lots of highly sought-after natural light, a beautiful exposed brick wall that resonates with Pasadena's historic architecture, and a whiteboard wall for team meetings & brainstorming sessions. Office 201 is a large 16-person office located on the 2nd floor of CTRL Collective and is furnished with desks and chairs.
Just 10 miles from Downtown Los Angeles, CTRL Collective Pasadena is nestled in the heart of beautiful & historic Old Town - the business center of Pasadena. The interior boasts a mid-century modern, industrial, & clean design scheme. In addition to Office 201, there are 10 more private day offices of various sizes available to book at CTRL Collective through Instant Book.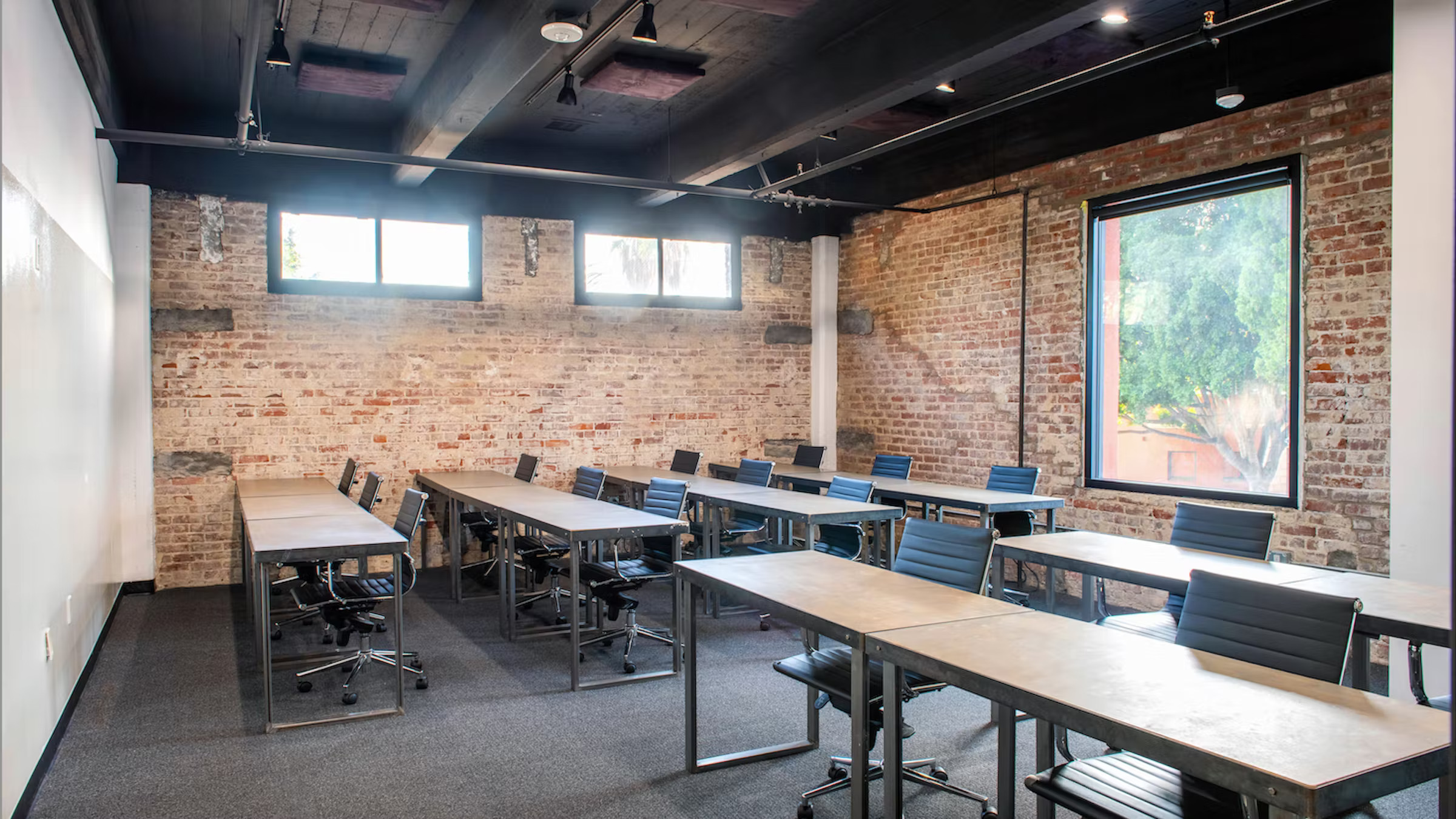 Blender Workspace is conveniently located on Madison Avenue between East 31st and East 32nd Streets in NYC. Launched in January 2017, Blender caters to a discerning member set of established professionals who require beautiful aesthetics and an elevated work experience.
The day office space is a premium private office to rent for 4-5 people. In addition to the 4 Person Private Office, Blender offers popular 2, 6, and 8 person day offices. These are all great options for teams looking for a private space to work but don't need all the amenities of a conference room.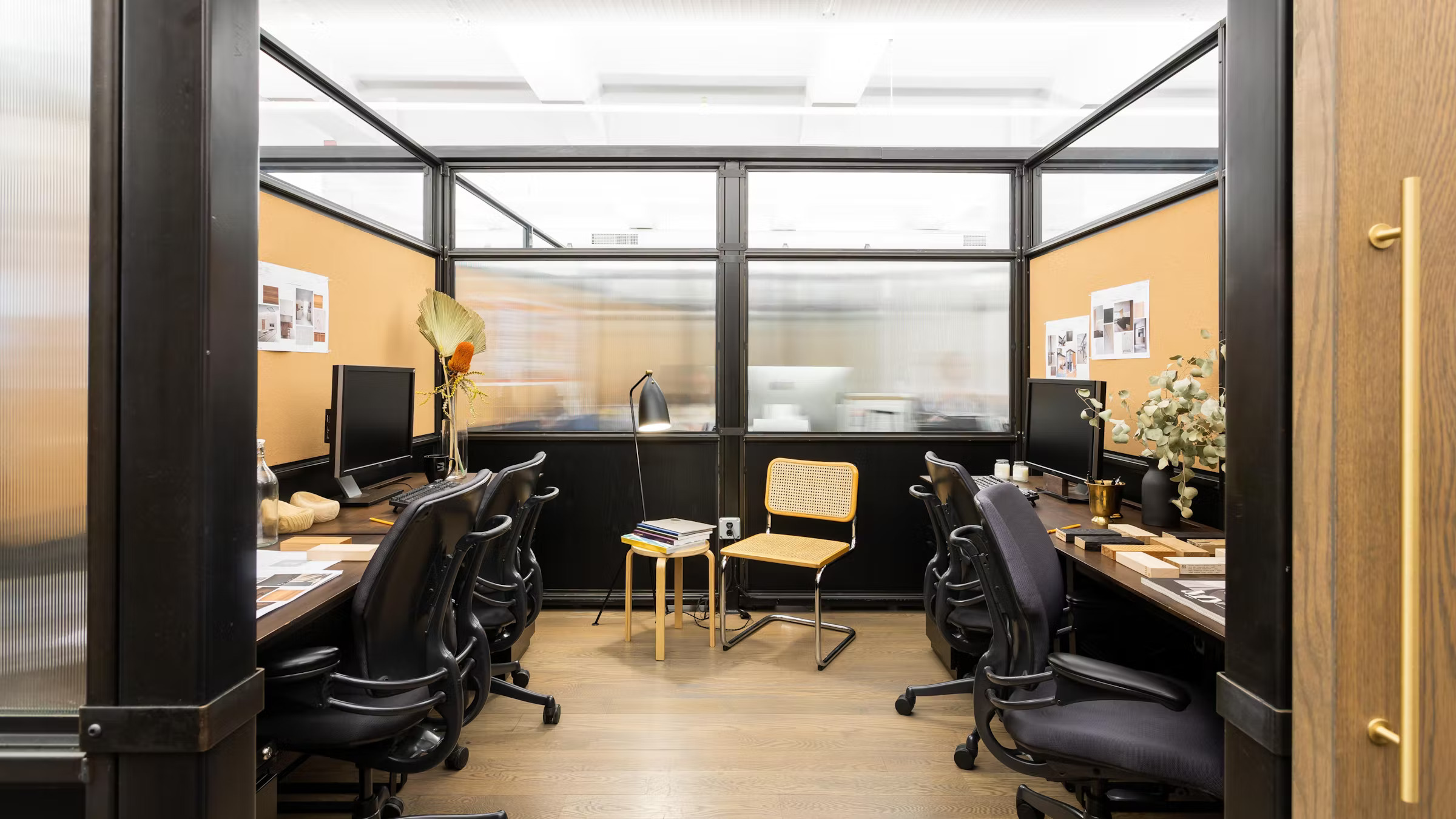 This private office space includes a window, a locked door, snacks & drinks, and printing for up to 2 people. This is a great upgrade from the coworking area when you need additional privacy for phone calls or a quieter space to focus.
Rise Coworking's vision is to bring the coworking movement to the Oklahoma City metro in a big way. Their goal is to bring small business owners, creatives, and entrepreneurs together to do their best work. If you don't need a window, Rise also offers a large interior office and small interior office.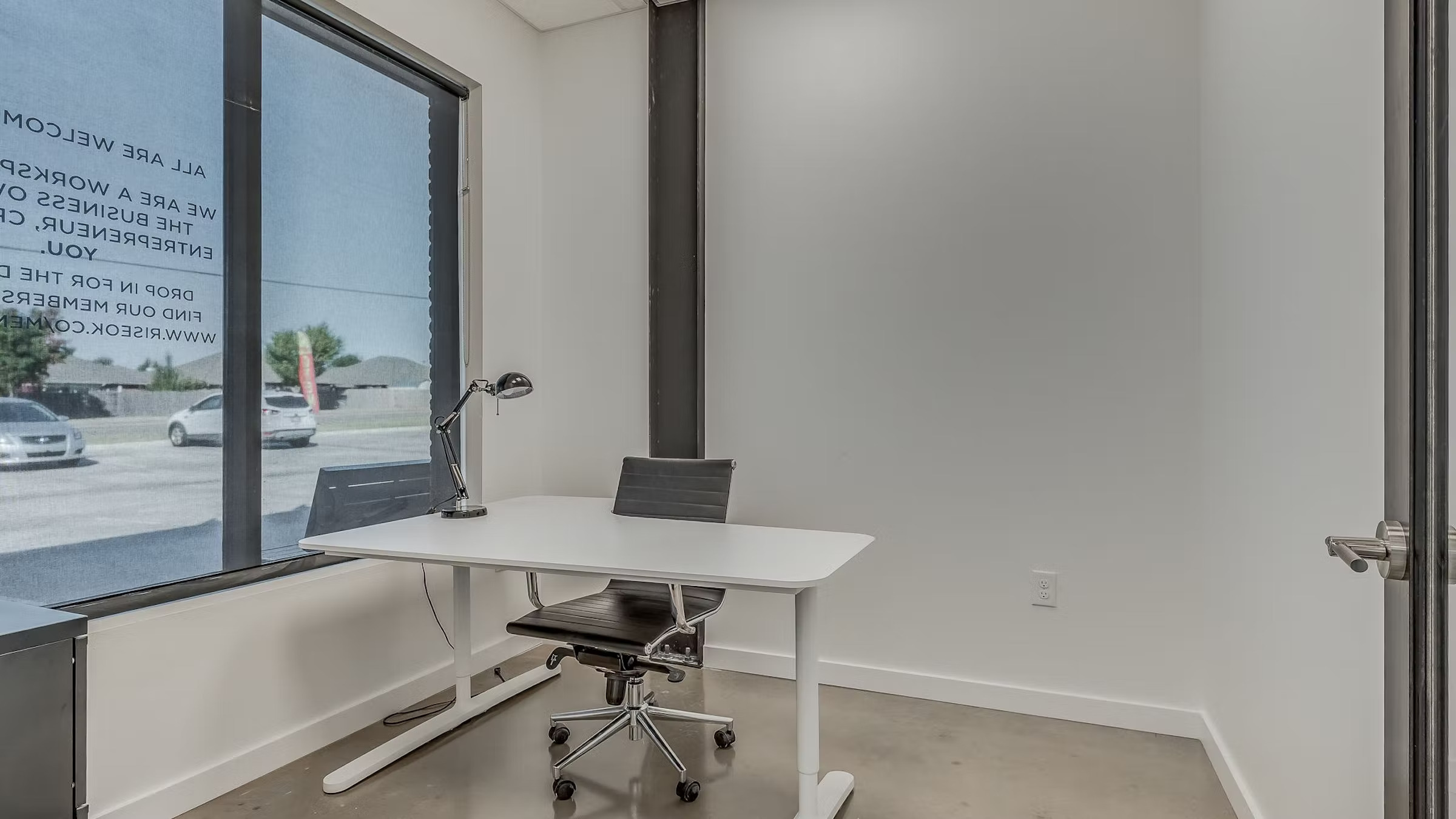 Get a complimentary $250 Deskpass credit when you sign up for a Teams account today.