As spaces begin to reopen on a city-by-city basis, our team at Deskpass has been hard at work making sure that your transition back is as smooth as possible. Our qualification for reopening a specific city is based on each city's local government orders to ensure that we are safely, and legally, allowing our members to return to workspaces.
We've been closely following the impacts of Covid-19 on our coworking space network, and are committed to ensuring the utmost safety for our members and partner spaces.
The Deskpass Team is proud to announce new features that will allow our partner spaces to convey their health and safety practices, special requirements, and revised access policies.
Each space will be required to indicate what health and safety practices they have committed to, prior to being reactivated on our workspace network. Their safety practices will be publicly displayed on their Deskpass space profile under the new Safety Pledge section.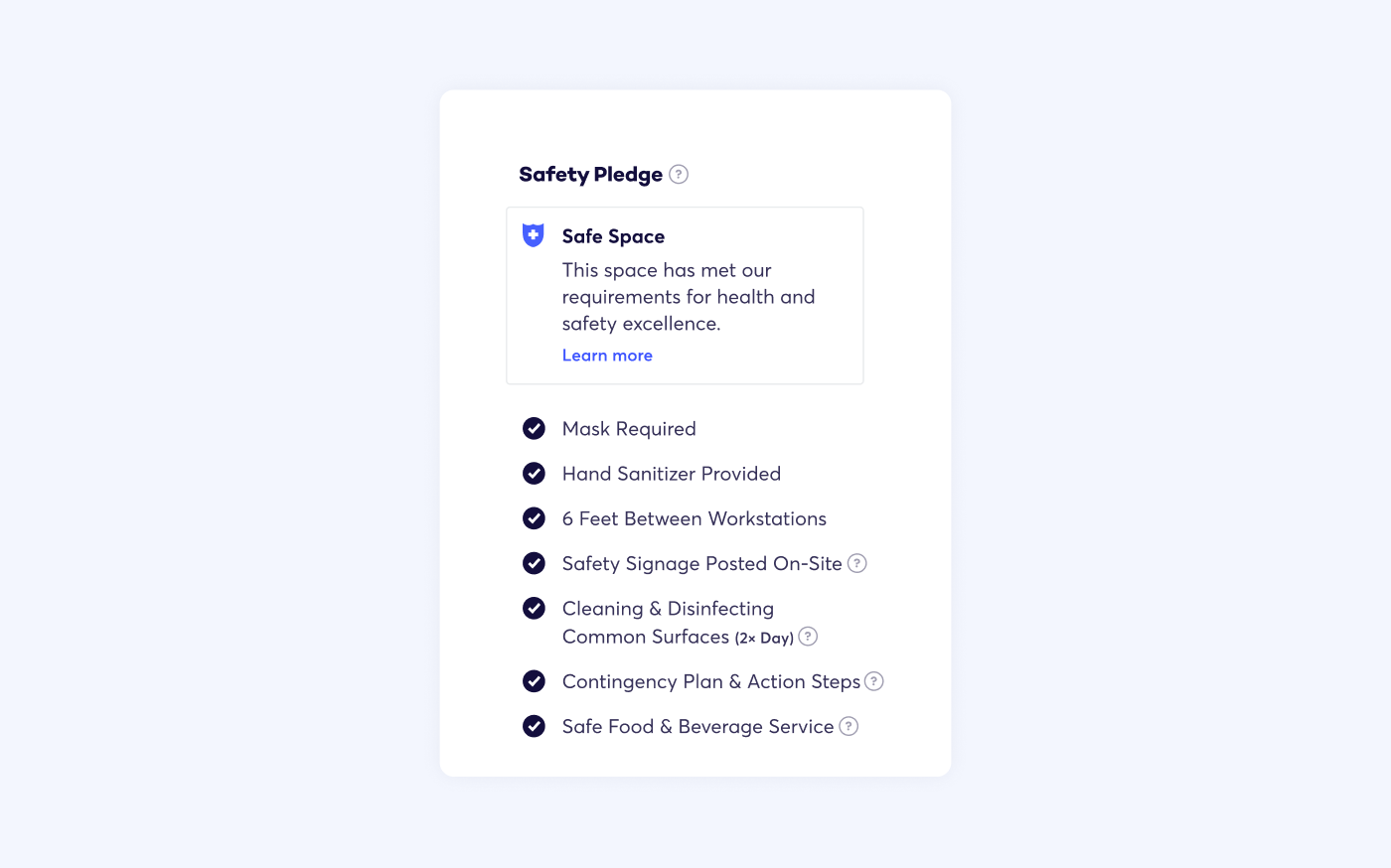 Spaces that adhere to the Deskpass suggested standards will also receive a Safe Space badge on their profile. These suggested standards are based on the recommendations from leading health and safety organizations (CDC, WHO, and OSHA) and the shared workspace industry.
Requirements for the Safe Space badge are: face coverings (at least in communal areas), hand sanitizer provided on-site, 6 feet between workstations, safety signage posted on-site, cleaning and disinfecting common surfaces twice daily, a contingency plan and action steps, and safe food and beverage service.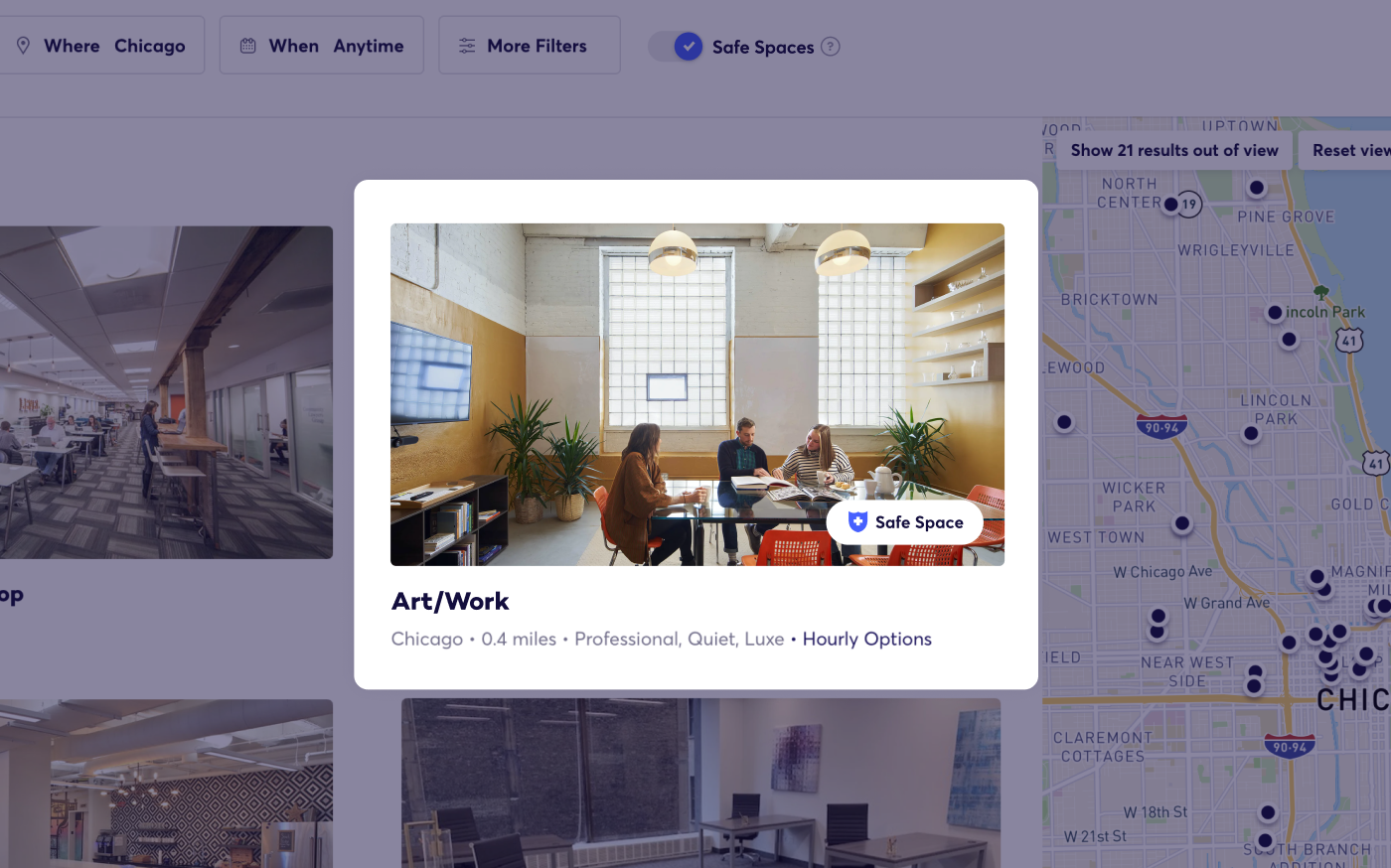 Soon, we'll also be implementing a Health & Safety Survey (shown below), where members can easily and quickly rate their experience at a particular space. This feedback will be shared with the space as part of our effort to continually support our spaces and provide helpful resources as a valued partner.
In the meantime, if for any reason a member finds that a space is not meeting their Safety Pledge standards, they can contact our Support Team.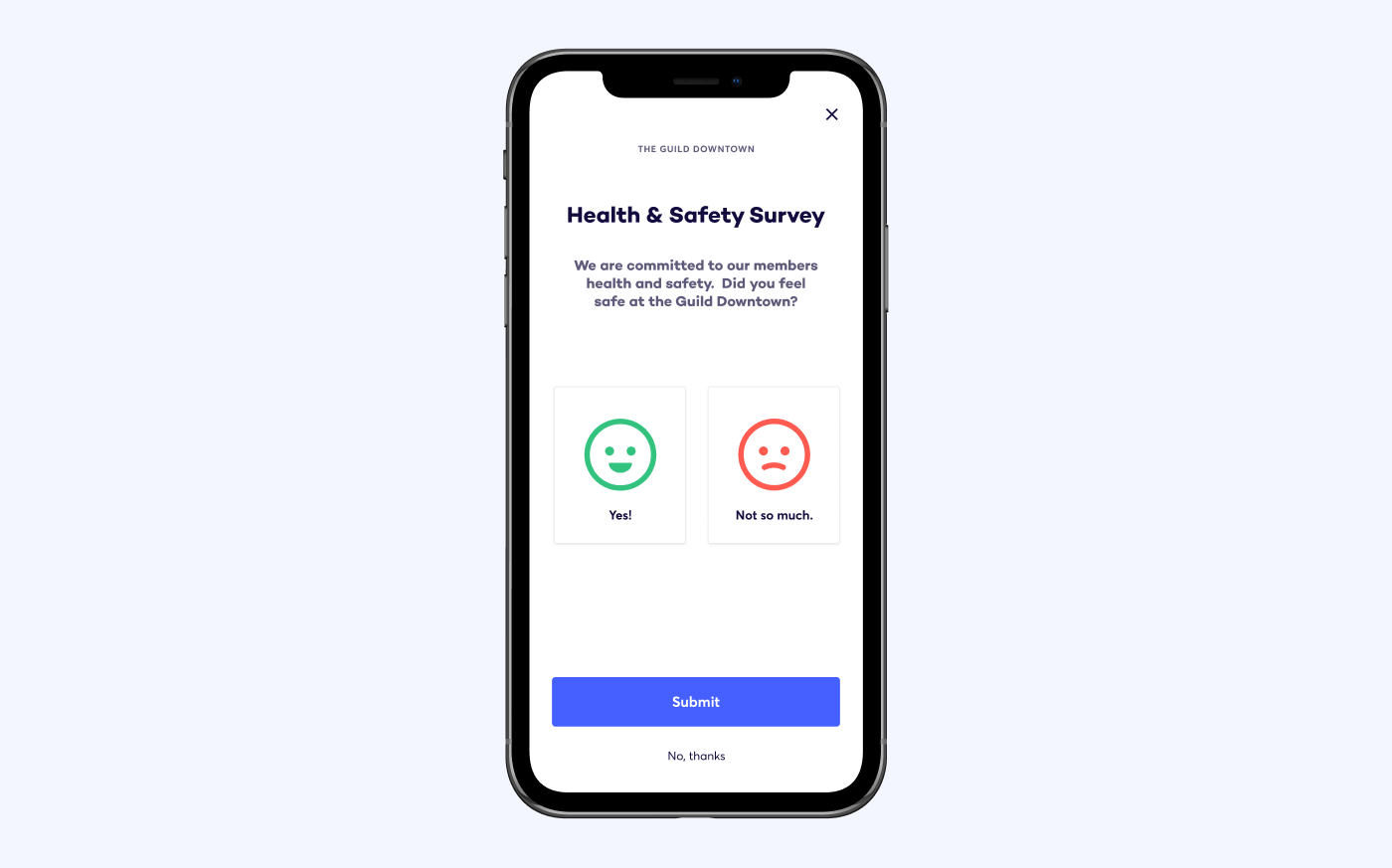 As always, our support team is here to help. You can contact us via live chat on our website, or via email at: [email protected].

Get a complimentary $250 Deskpass credit when you sign up for a Teams account today.