Functional, collaborative, bright, airy—no matter what type of coworking space you're looking for in Columbus, you can book it with the help of Deskpass. Just download and open the app to search for an accommodating coworking space near you.
Rolling up your sleeves in residential Franklinton? Looking for an inspiring spot just steps away from the action in Downtown or Short North Arts District? Whenever you're ready to work, booking your perfect desk for the day is just a few clicks away. Rely on Deskpass and secure your spot now, or in advance, and enjoy flex working at its finest.
Cova Cowork
Cova Cowork is a vibrant coworking community located in downtown Columbus. With onsite childcare (the only coworking space in Columbus that offers childcare as an amenity) and other lifestyle services, Cova focuses on both the professional and personal needs of their members.
The abundance of natural light and plant life, including a hydroponic garden, creates a productive environment for everyone. Cova is pet-friendly, and has an attached dog park. The constant flow of locally brewed coffee (and locally brewed beer, we might add) keeps everyone caffeinated and focused.
Other features include access to three courtyards, a hydroponic garden, local rotating art and customizable business mail services.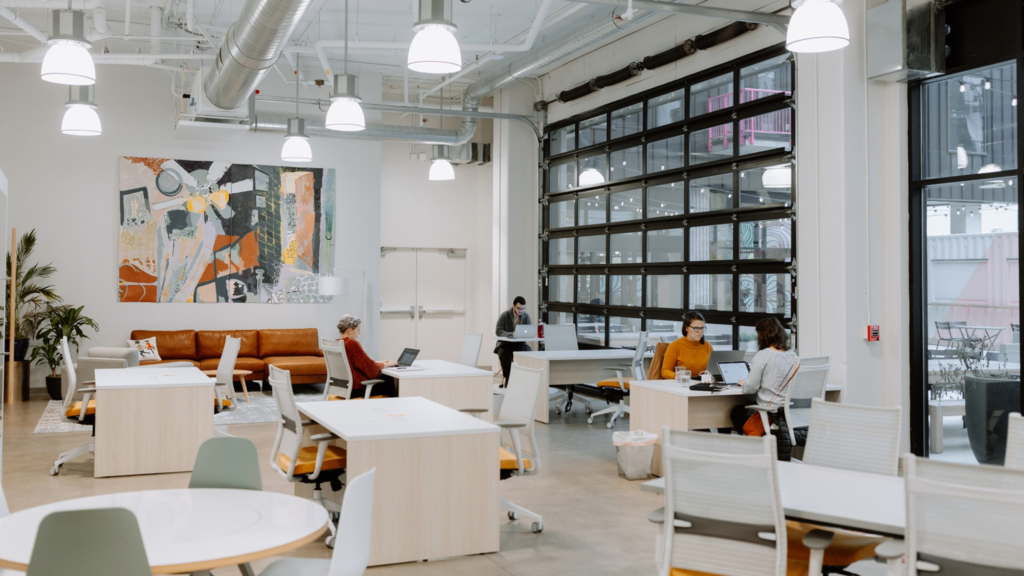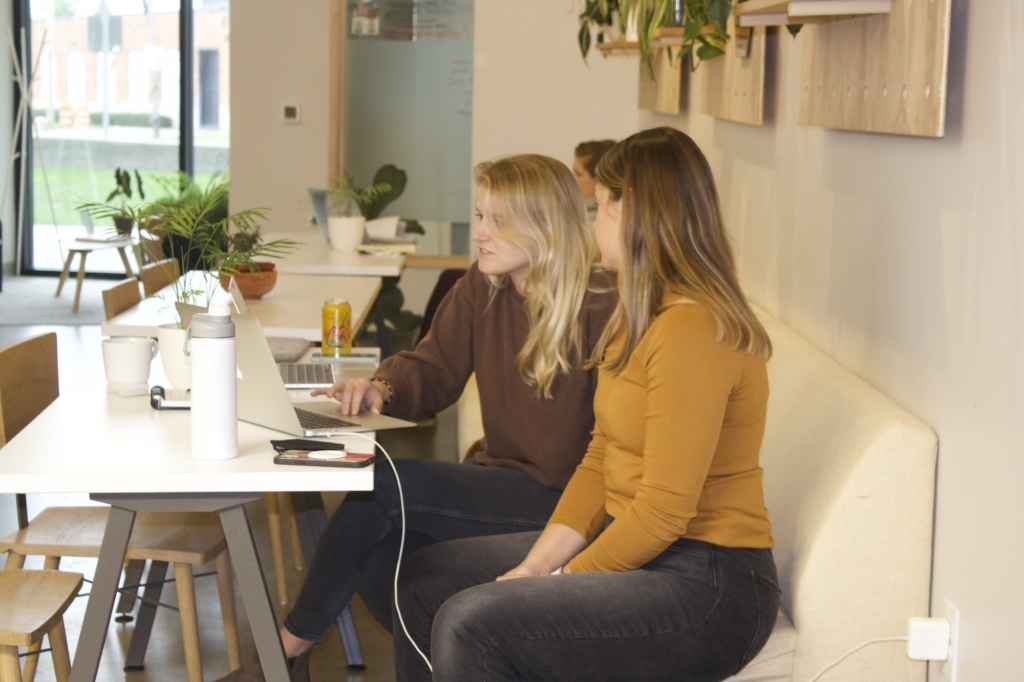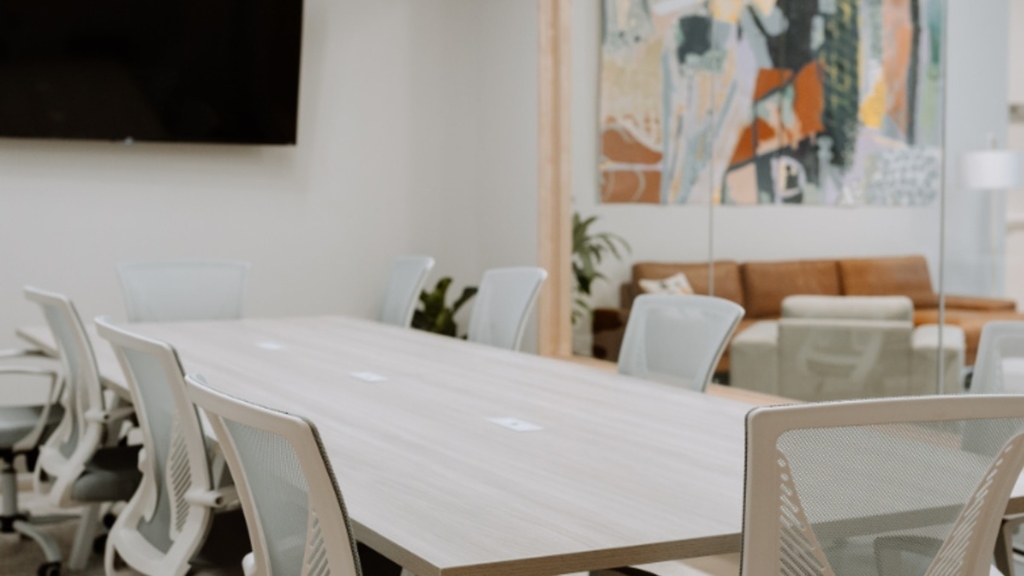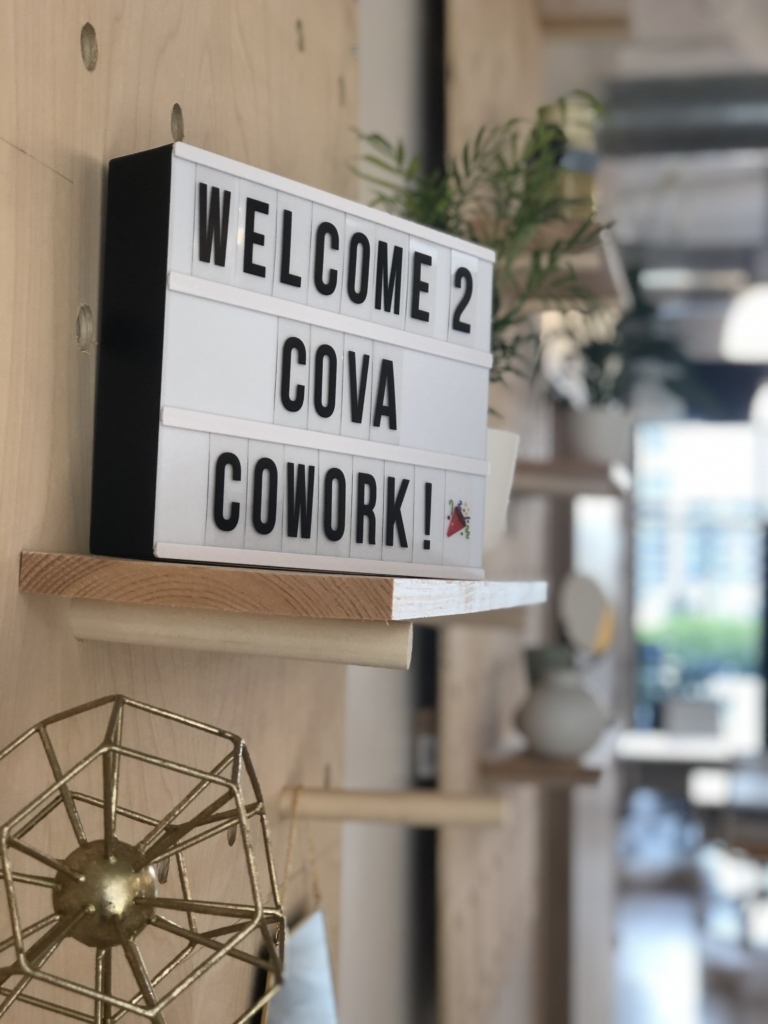 Intelligent Office – Columbus
As its name suggests, Intelligent Office works to create a flexible work arrangement that fits your specific budget and professional needs. In addition to shared coworking space, Deskpass teams and individuals can reserve one of three meeting rooms. Including their medium and large conference rooms. Amenities include 70′ presentation television monitor that works with any laptop; conference telephone; podium, and white boards.
PS Executive Centers (two locations)
PS Executive Centers provides workspace and virtual office solutions for business professionals. They offer flexible leases and pricing in a collaborative working environment that encourages our clients to make new business contacts and become more productive. On-site amenities at their Dublin branch include a deli and state-of-the-art exercise center. Their Polaris branch is located in the Mettler-Toledo building, a 6 story local landmark.
Haven Collective (2 locations) – Meeting Rooms only
The Haven Collective coworking community was created in 2018 and provides shared services for anyone working remotely, either for themselves or for others. Freelancers, small business owners, and work from home professionals come together under one roof to find growth opportunities personally and professionally.
Deskpass members have access to four different meeting rooms at their Upper Arlington location and a community room and private office space at The Mansion in downtown Columbus. You can also reserve their lounge, which is a swanky parlor within the historic mansion and includes an abundance of natural light, comfortable lounge seating, a large community table, and some off-street parking. This private event space is perfect for cocktail parties, baby showers, networking events, and small seminars.
BUILD Cowork + Space
BUILD Cowork + Space is a collaborative work community designed to inspire, connect and enable small businesses and solopreneurs in small towns. BUILD offers lockable private offices and executive suites for small teams with all the perks of membership. Set up shop in our beautifully renovated historic structure with top of the line tech and amenities.
Get a complimentary $250 Deskpass credit when you sign up for a Teams account today.