Eleven new spaces are now available on the Deskpass network. Reserve shared coworking space by the day, meeting rooms by the hour or private offices by the day or multiple days.
Premier Workspaces - Mt. Laurel
Premier Workspaces - Mt. Laurel offers both furnished and unfurnished turn-key offices and mini-suites. These range from 108 to 624 square feet and can fit up to 11 people. Deskpass members can rent their private offices and meeting rooms. Coffee is provided free of charge, as is parking.
3rd Space
3rd Space is located in Newark and offers private parking, private offices, divided workspaces, social distance conference rooms and ultra-fast WIFI. Through Deskpass you can work from their café or the Oasis, encircled by extraordinary student work from the Newark Arts High school. Meeting rooms and private offices are also available.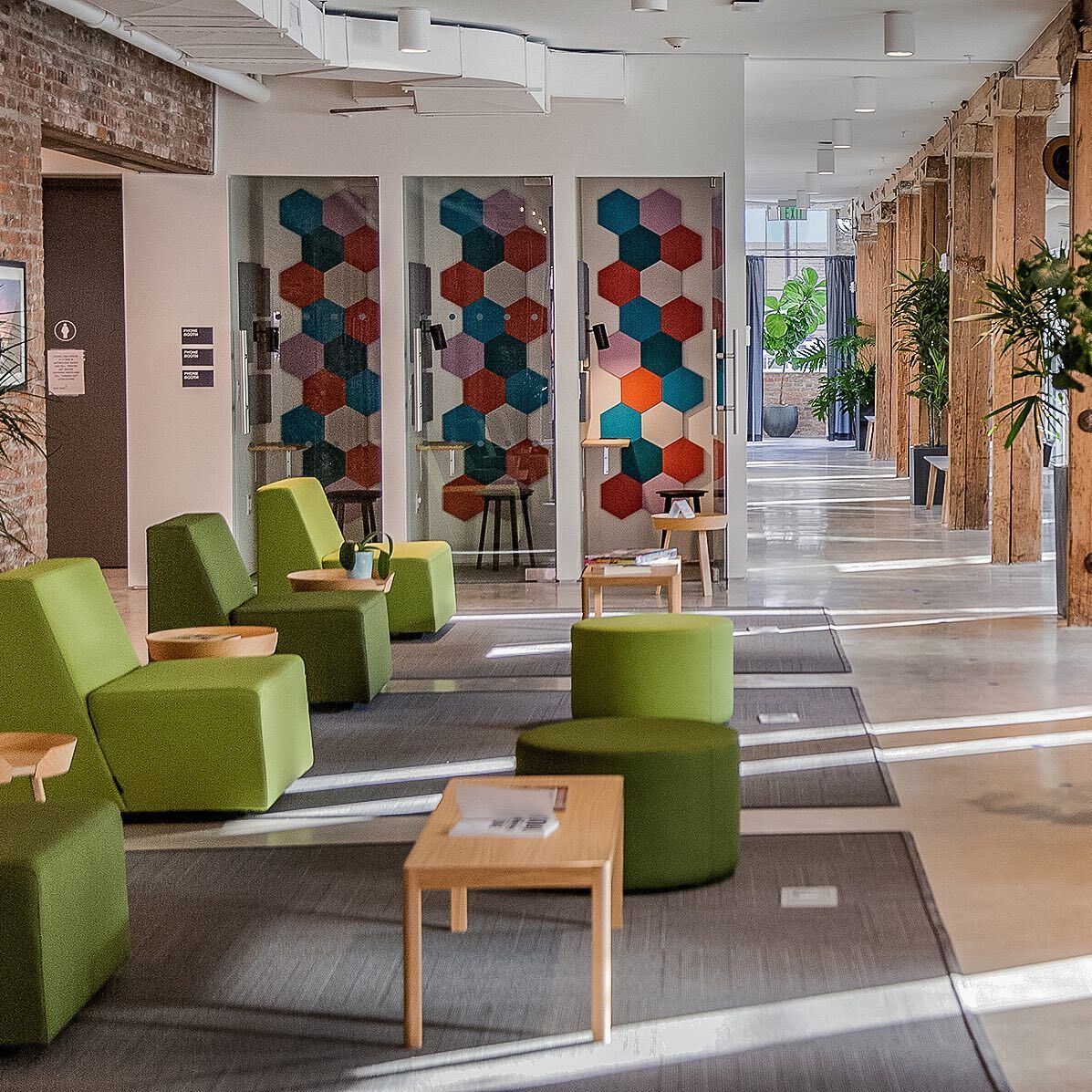 WorkSocial
WorkSocial is Jersey City's newest premier coworking and shared office space and just steps from Newport PATH. Through Deskpass, choose among six meeting rooms, including their Paulus Hook Meeting room that fits six people (three socially distanced). Enjoy free coffee and views overlooking the Hudson River and Manhattan skyline.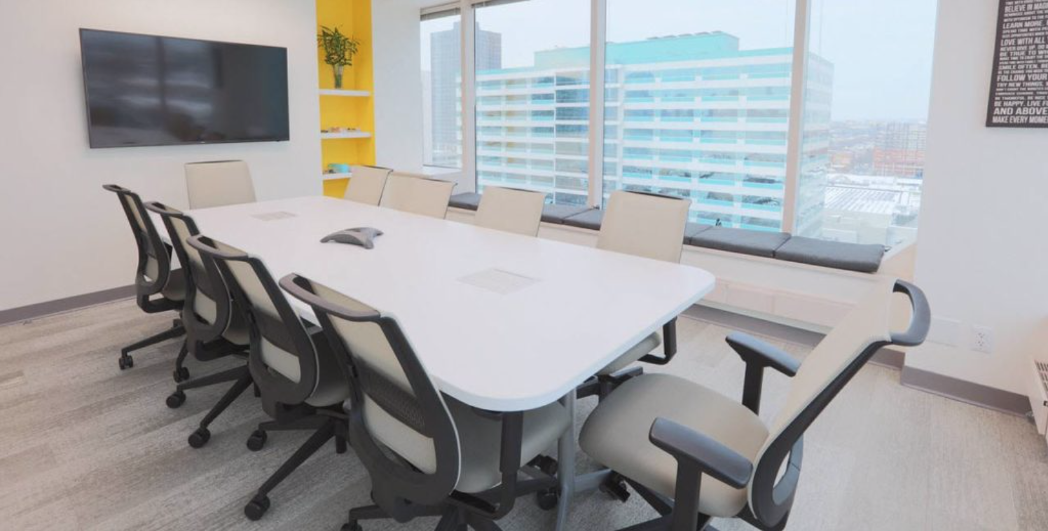 Serendipity Labs - Ridgewood
Serendipity Labs delivers three-floors of premium coworking and shared office space to downtown Ridgewood, directly across from the NJ Transit train station, near highways and a short commute to Manhattan. Located in the iconic, completely renovated Lincoln building, they offer flexible short to long term memberships, including dedicated offices, team rooms, coworking and meeting and event space.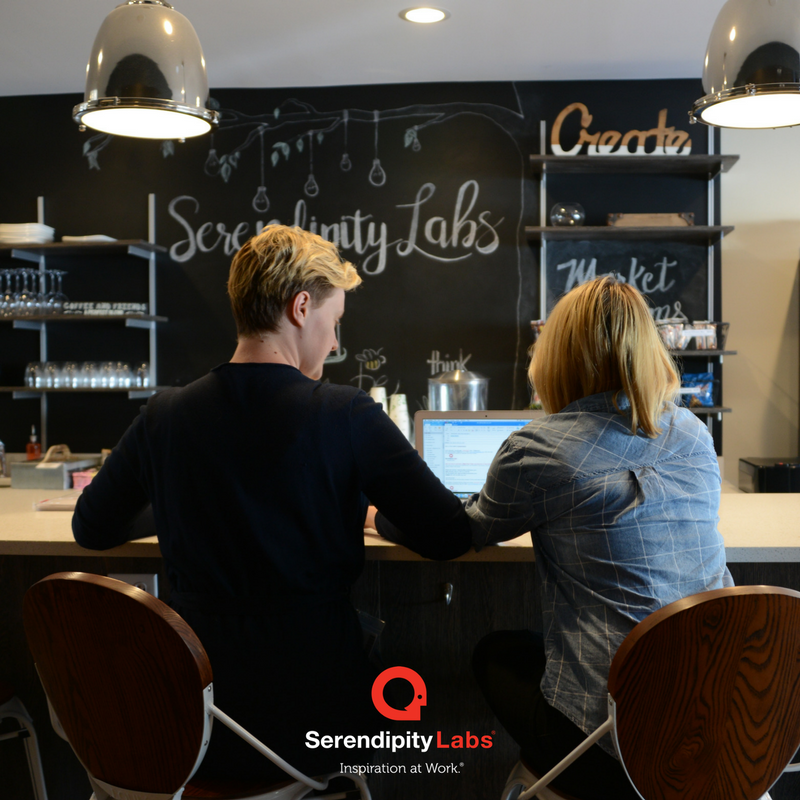 Liberty Office Suites - two locations
Liberty Office Suites has two great locations to work from, one at 330 Changebridge Road in Pine Brook (Montville), New Jersey and the other at 181 New Road, Parsippany. Both locations offer a wide variety of private offices as well as office space to share.
Venture X - Parsippany
Venture X Parsippany is a modern coworking space offering its members a community of like-minded business professionals. Members include entrepreneurs, established businesses, startups, and small- to medium-sized businesses. Reserve shared coworking space by the day or work from one of their meeting rooms and private offices.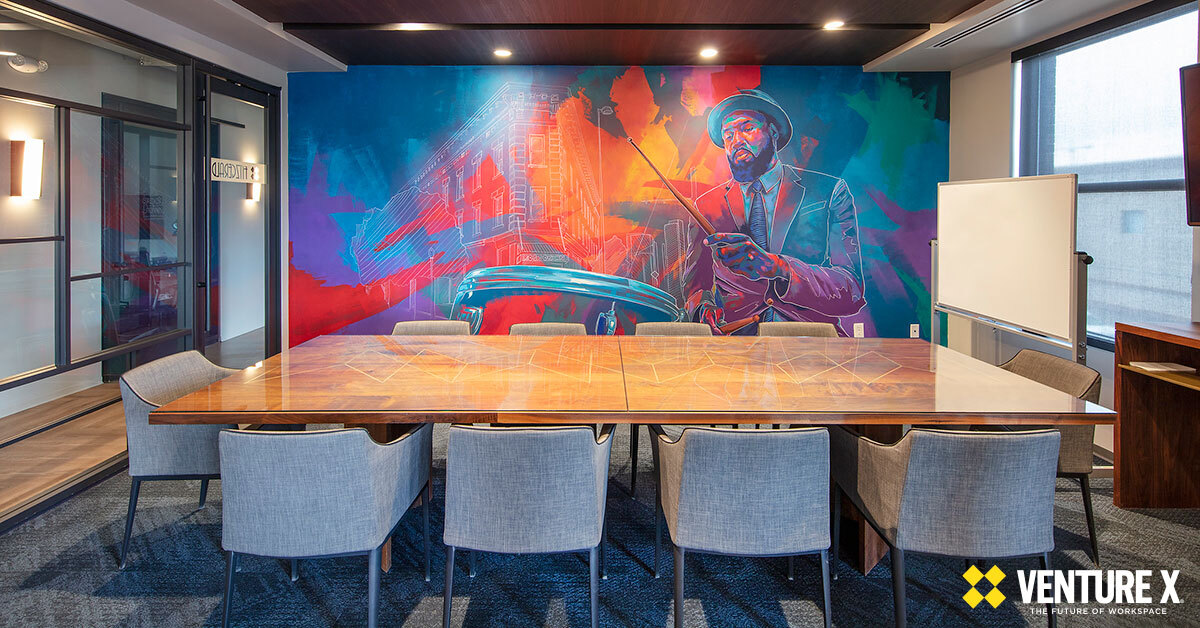 35 Journal Square
Located in the heart of Journal Square and across the street from the Path train, office space at 35 Journal Square comes with standard office furniture such as desks, chairs, cabinets and a phone. Private offices are distant from everyone and cubicles are also spaced apart.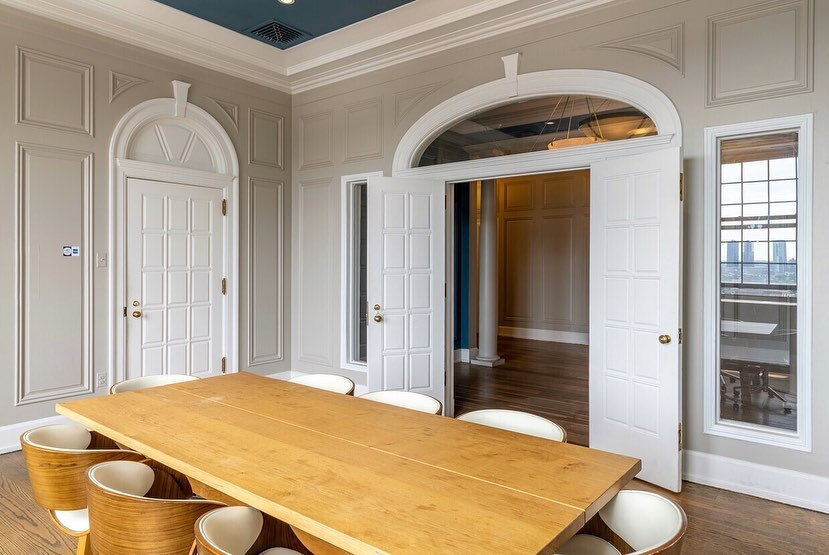 NJ Office Share
NJ Office Share is a modern 2500 square foot coworking space located on the border of Union City, Jersey City Heights and Hoboken. You can reserve their 6-person meeting room for your team by the hour, day or multiple days. The room comes with multimedia connectors and adaptors.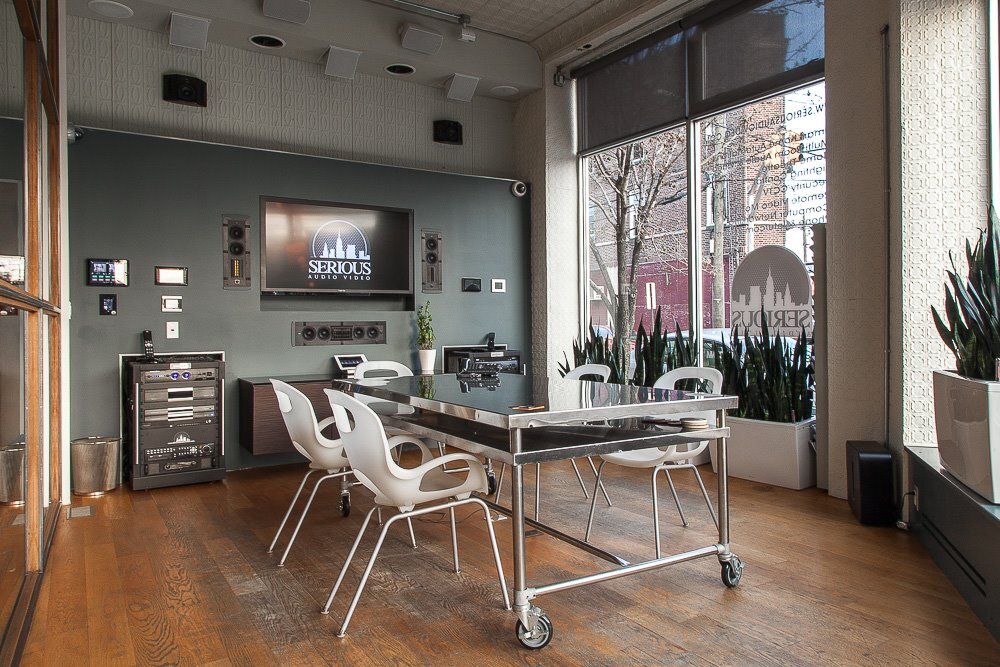 Mission 50
Mission 50 offers individuals and teams an energetic workspace with flexible terms. All plans include access to shared spaces and conference rooms, with month-to-month leasing offering you the flexibility to scale your plan up or down depending on your business needs.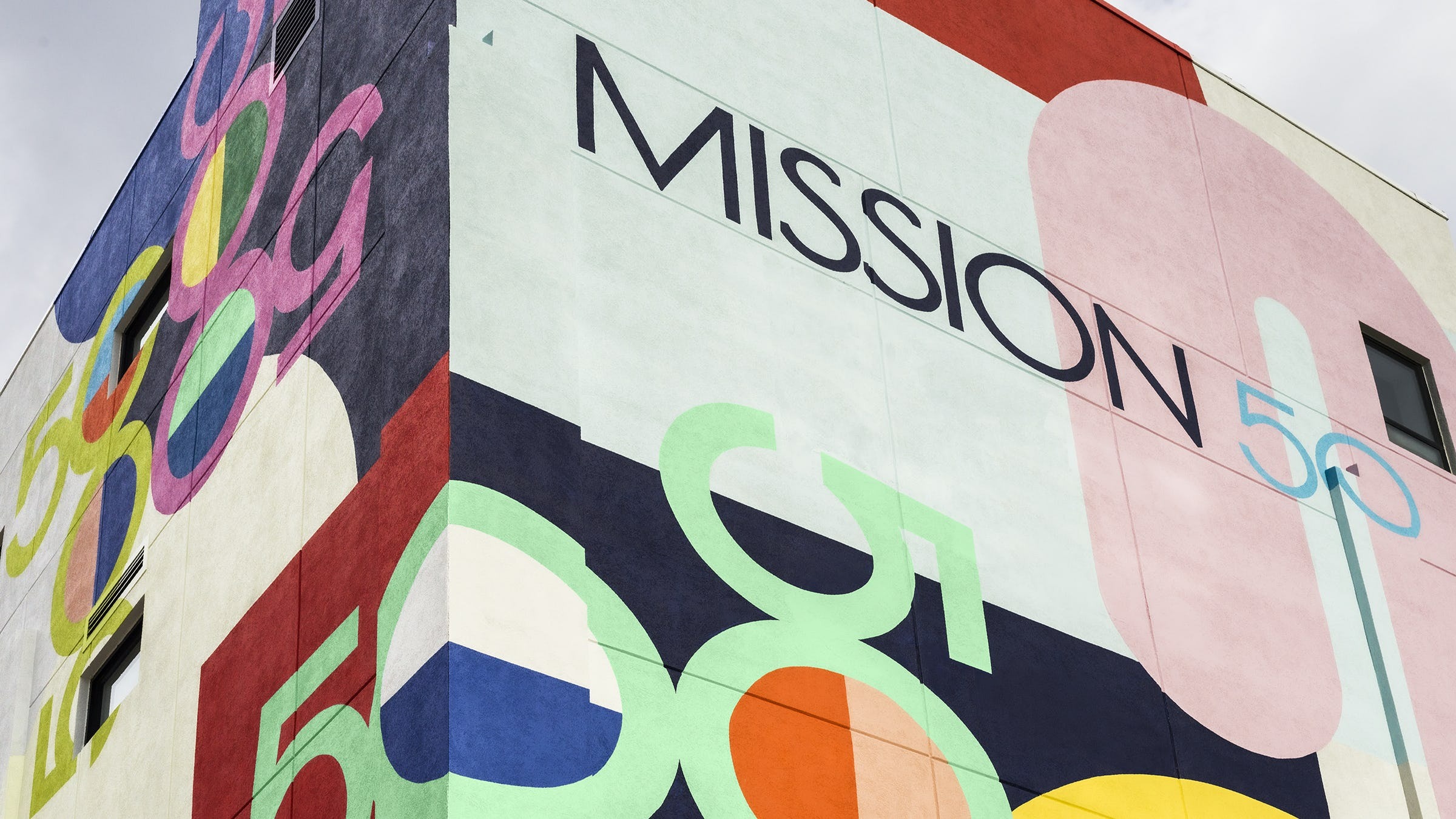 Intelligent Office - Marlton
Intelligent Office - Marlton spans 165,956 square feet and four stories (it's equivalent of two city blocks). The back of the building has a large bricked patio with tables/seating and a walking/jogging path surrounding a beautifully landscaped pond. In addition to reserving shared coworking space by the day, your team can reserve their small conference rooms which seats up to six people.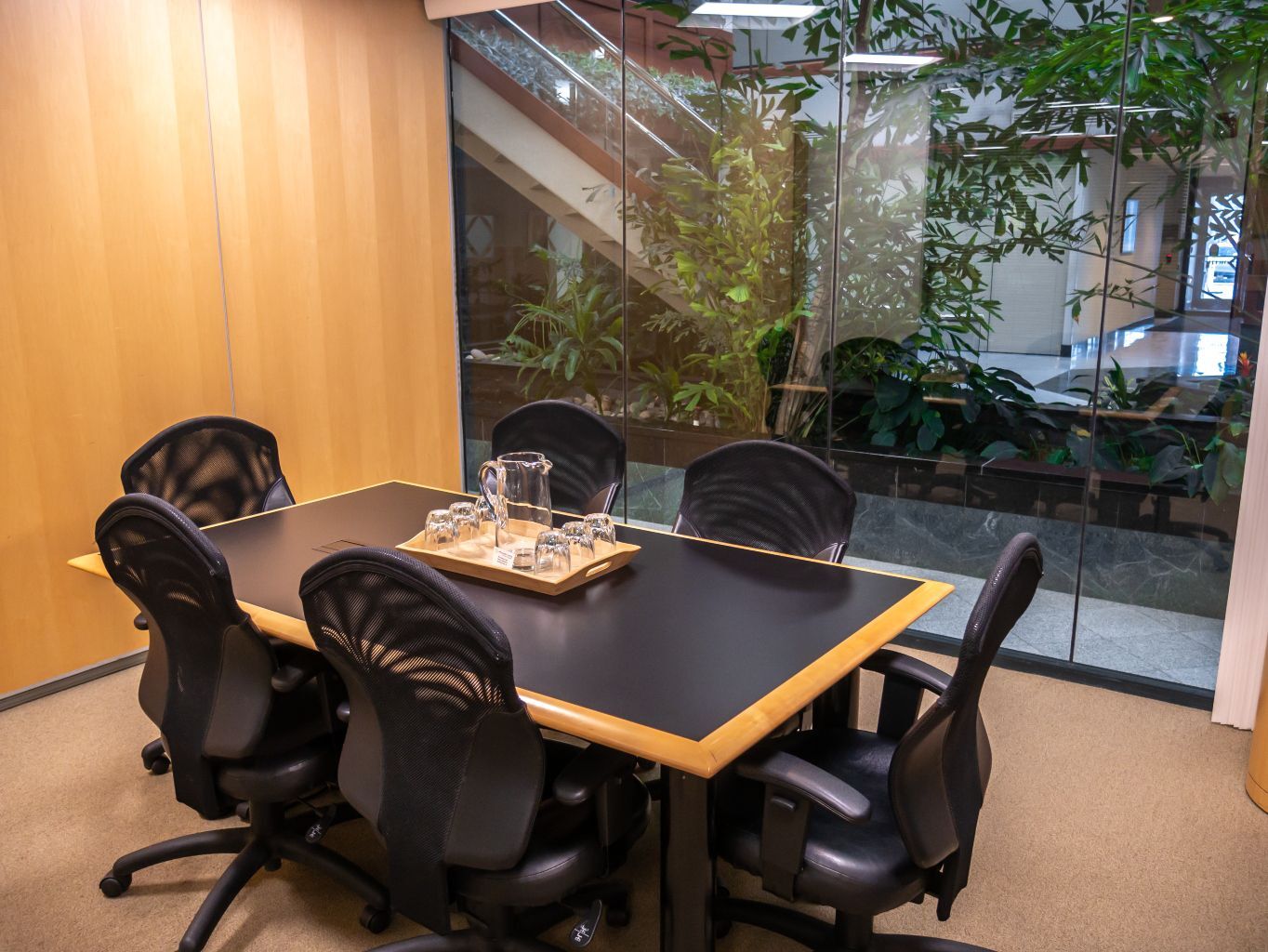 Get a complimentary $250 Deskpass credit when you sign up for a Teams account today.