Based in St. Louis or planning a business trip there soon? Make sure to check out these ten coworking spaces in the area, all available on the Deskpass network. Reserve shared coworking spaces by the day, meeting rooms by the hour or private offices by the day or multiple days.
TechArtista
TechArtista's Downtown location is steps away from The Arch and features historic architectural details, a vibrant coworking community and meeting spaces. The office space is versatile and is well-suited for both large and small meetings, conferences and private events. There are two meeting rooms, two large event spaces and an Arch-view patio.
If you're looking for an inspiring space in St. Louis to work, this is it. The main hall boasts of 30-foot high ornate ceilings, and an ample amount of open seating workspace. Private phone booth access, fast wifi, and complimentary coffee, tea and filtered water are all included with the space. Upon arrival, head up the large marble steps and through the historic double doors to access the entrance.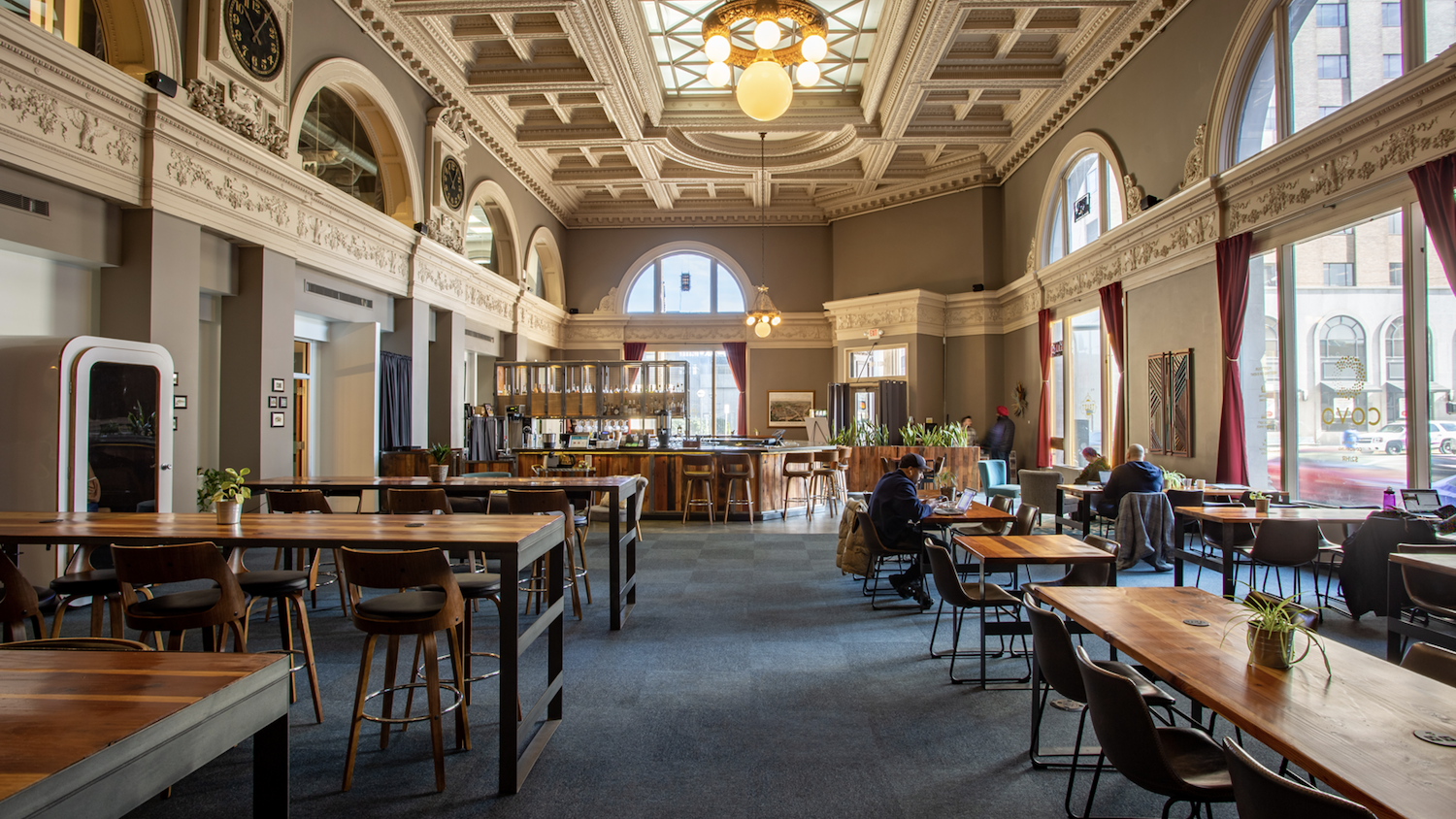 Serendipity Labs
This Serendipity Labs location offers thoughtfully designed office space in the heart of Clayton's business district. For shared coworking, choose among several workstations, including Worklounges, the Lab Café and Focus Rooms. Amenities include parking, complimentary coffee, standing desks, and on-site restaurant and phone booths. Additionally, Serendipity Labs offers five meeting rooms for teams. Their Atlas Ideation Studio is great for interactive workshops of larger groups while their Sarges Boardroom is set up for ten-person meetings.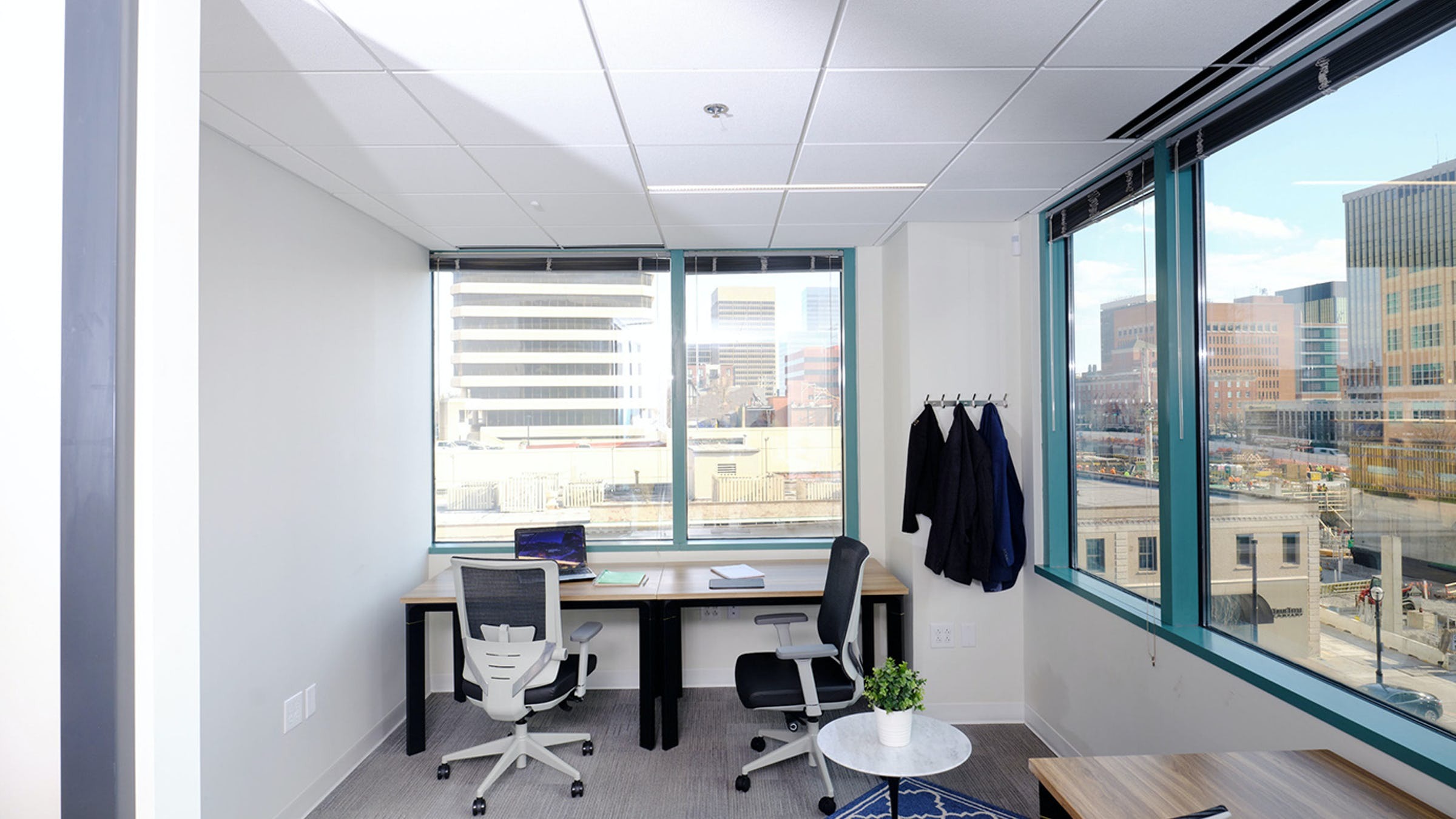 OPO Startups
OPO Startups is an office space where entrepreneurs, remote workers and small businesses can have meetings, work and collaborate. They offer coworking space, dedicated desks, private office space and meeting rooms. OPO is located on Historic Main Street in St. Charles, MO. In total, there are seven buildings and two outdoor plazas overlooking the Missouri River.
Private parking is located behind building 119 and marked with OPO parking signs. Speak with the space manager when you arrive for information on where to cowork for the day.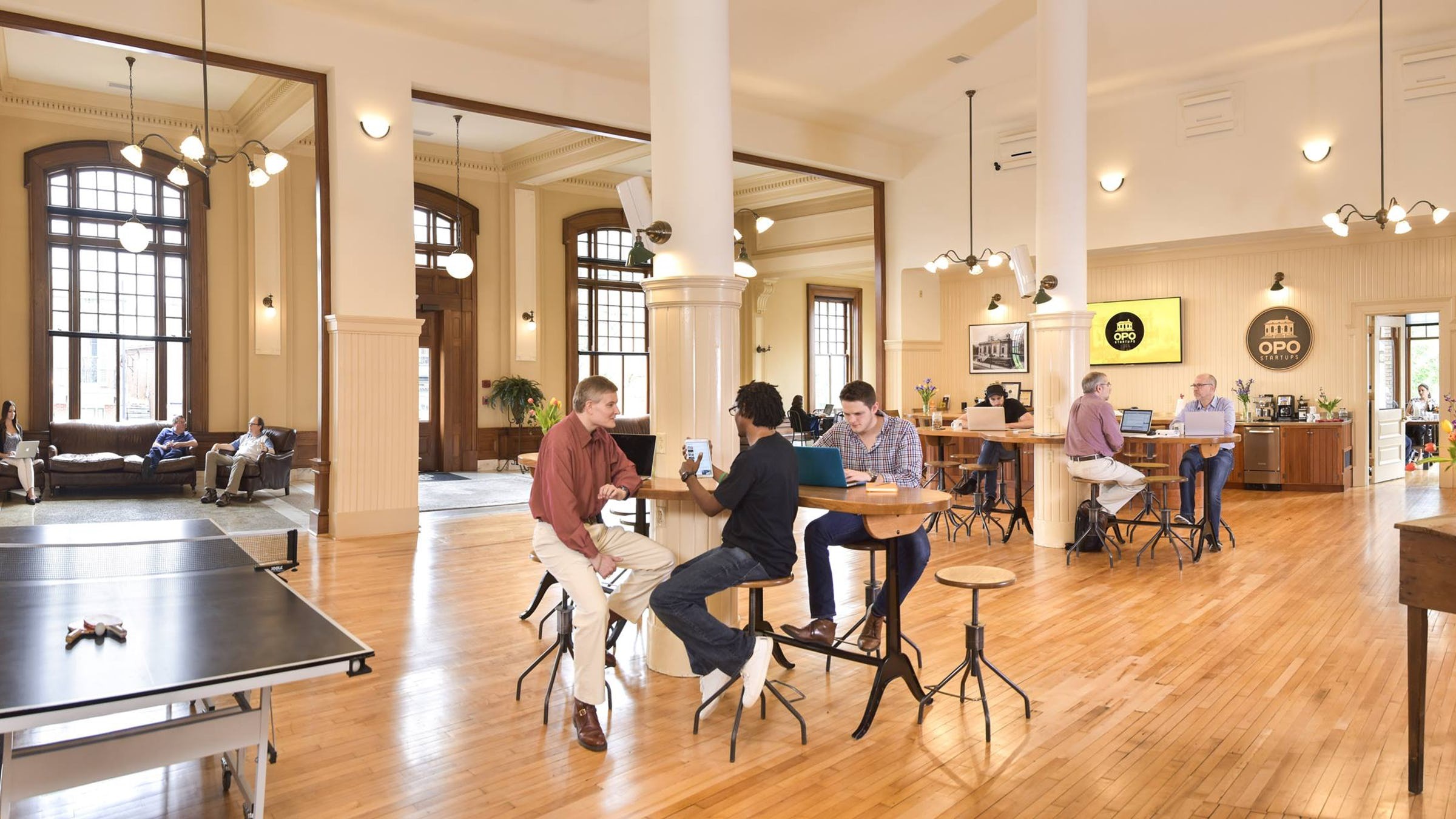 CoRadius
CoRadius Coworking is set in a building located in the popular Macklind Business District. Featuring oversized street-facing storefront windows, the space is ideal for both businesses and retail companies. Amenities include parking (car and bike), coffee, a shared kitchen and outdoor space. IT's also among the coworking spaces on our network that are women-owned, so bonus points for that! Sign up for shared coworking or reserve a dedicated desk.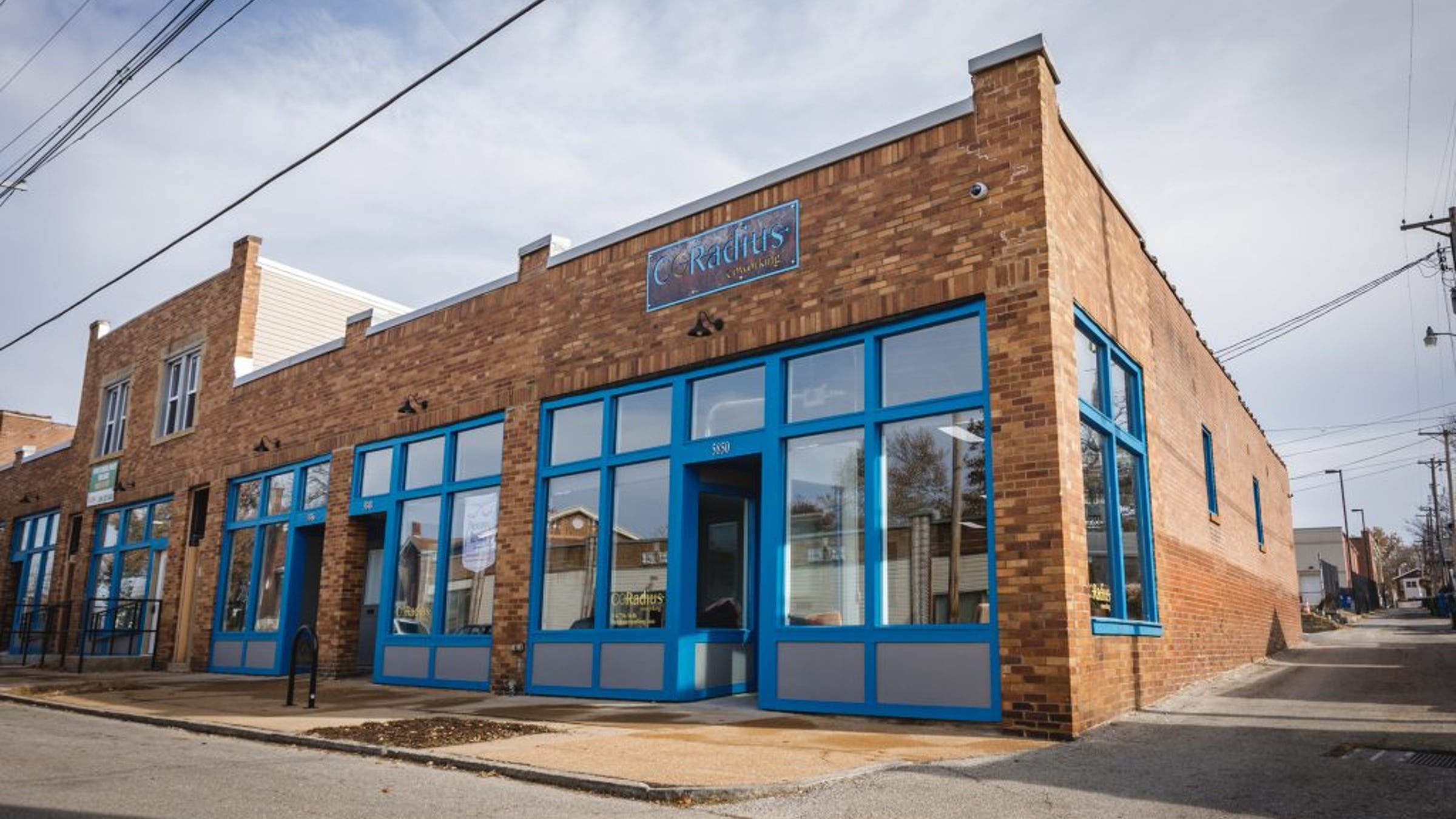 Brennan's Work & Leisure
Brennan's Work & Leisure started as a side project from the team at Brennan's in the Central West End neighborhood of Saint Louis. From a conference room with visual displays to a bocce ball court, Work & Leisure offers comfortable, modern gathering spaces and private offices with all the amenities for work and play. In total, this space in St. Louis spans more than 6,000 square feet, complete with an eclectic public cafe, grab and go goods, an event venue and workspace.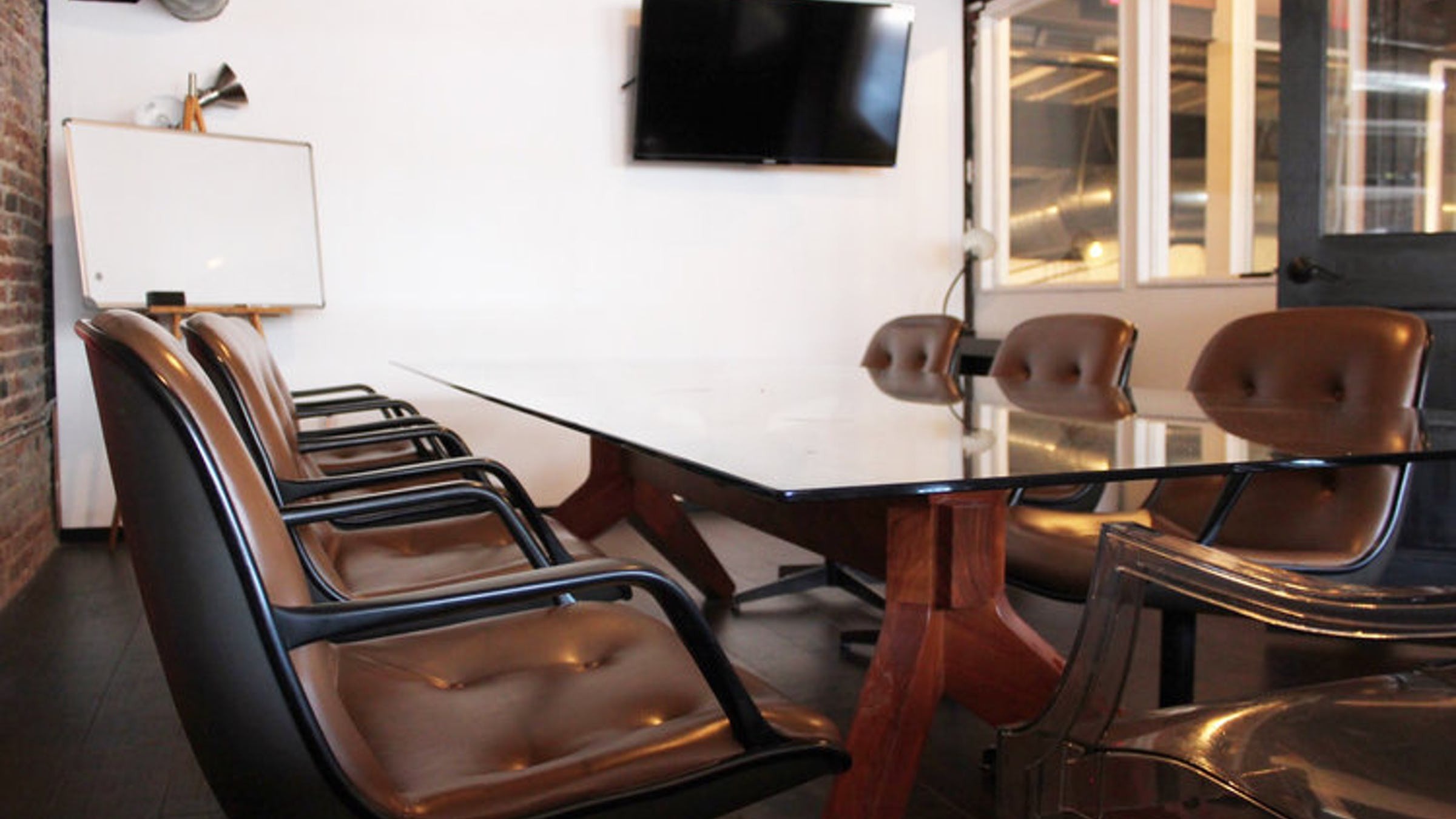 RISE St. Louis
At Rise Collaborative Workspace, women are empowered to 'rise' professionally and personally through meaningful connections to peers, thoughtful programming, and a beautiful and inspiring workspace. Their community consists of women ranging in age from 24 – 74, from start-up stage to the CEO of a $500 million company.
Rise is not your traditional coworking space. Women working here come from all industries and backgrounds. The common threads are women who are growth-minded, ambitious, and believe in supporting other women. Whether you are looking for a place to build connections, a professional place for a coffee meeting, a place to be productive, or a place for an event, Rise has you covered.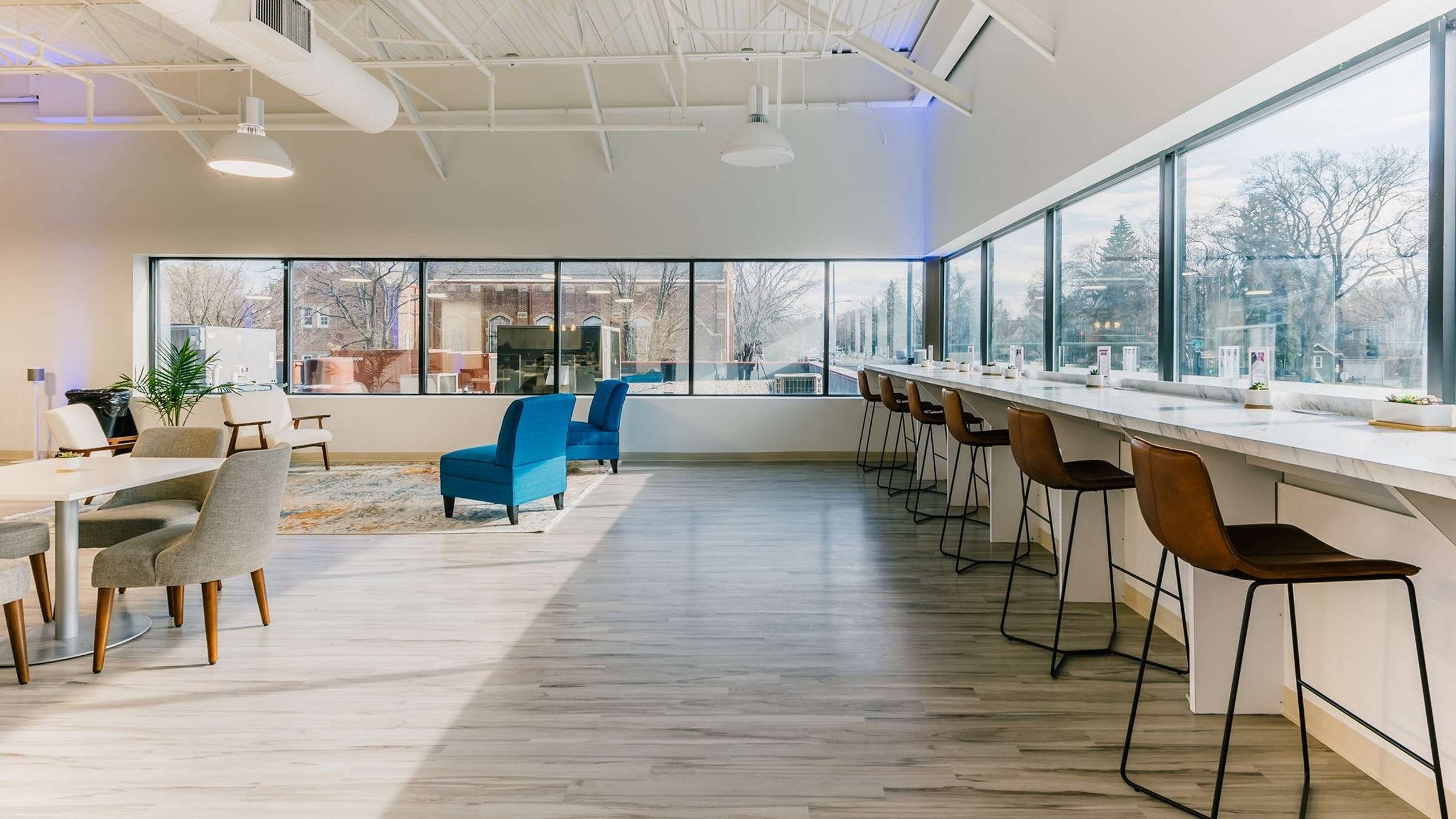 Nebula
Make the most of your work day at Nebula. Located on Cherokee Street, Nebula opened in 2010 as the first coworking space in St. Louis, providing workspace for independent contractors, small businesses, non-profits, and creative professionals looking for a place to build, create, develop, and collaborate.
With space spanning over 30,000 square feet, Nebula offers a variety of work environments ranging from informal lounge areas and meeting rooms to dedicated desks and private offices. Deskpass reservations include fiber wi-fi, unlimited Sump coffee, and everything else you need to feel energized.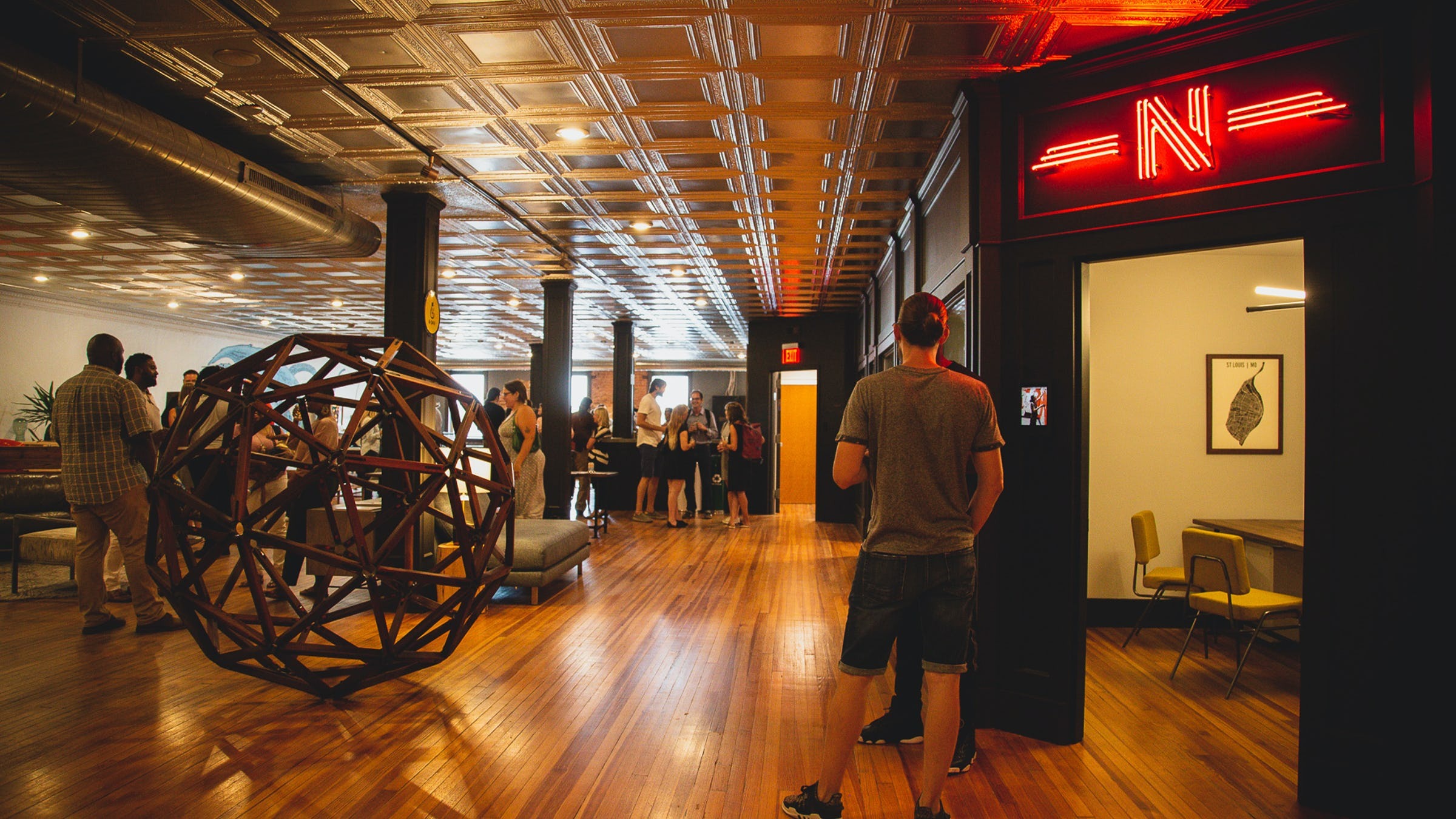 Medici MediaSpace
Medici MediaSpace is a place where you'll find small to medium-sized businesses, nonprofits, as well as entrepreneurs, freelancers, artists, and individuals who share energy and expertise. Their space caters to professionals from many different industries. They offer dedicated office space, conference rooms, media studios, and event space.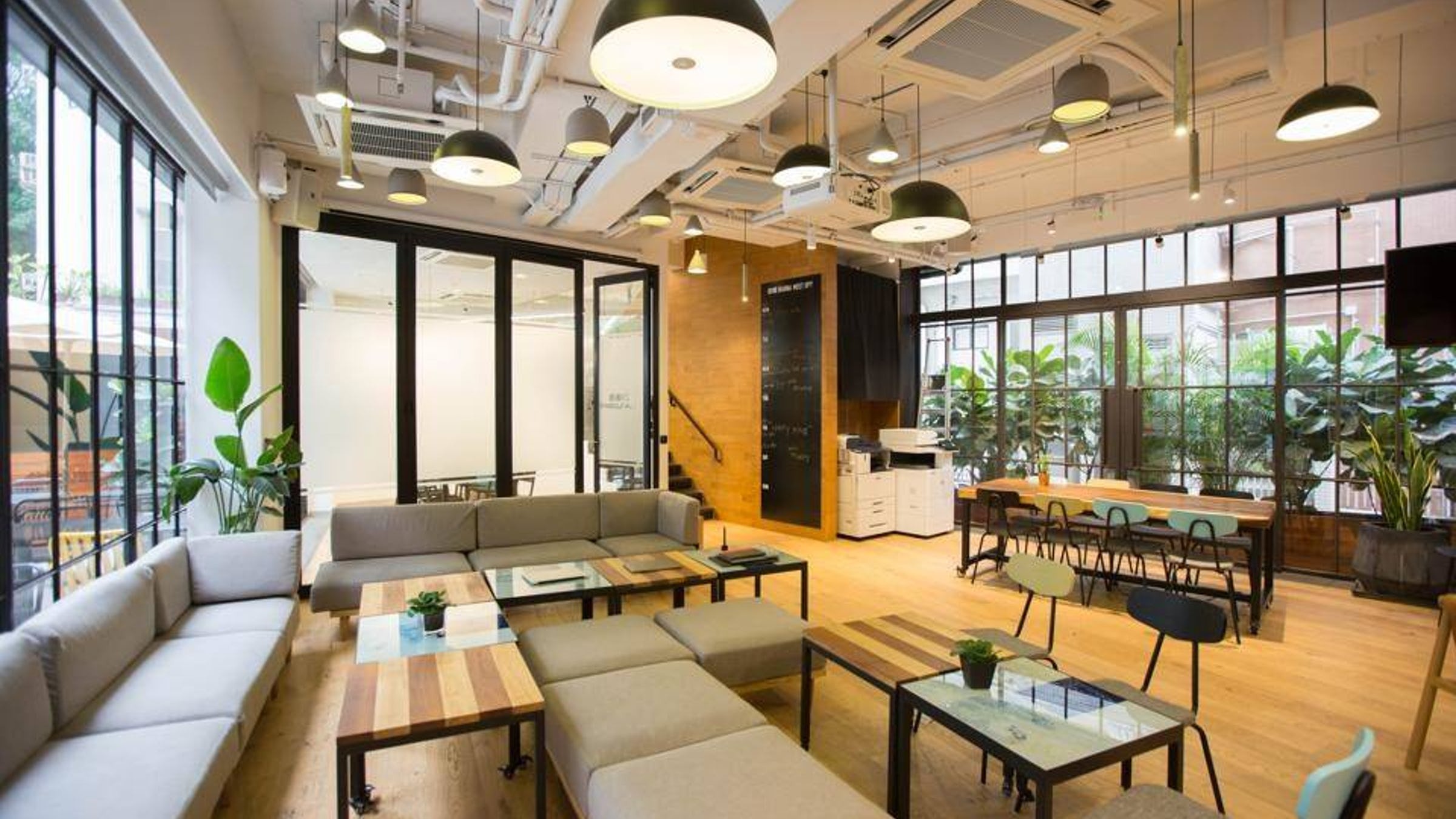 Get a complimentary $250 Deskpass credit when you sign up for a Teams account today.