Deskpass is now available in Detroit! Whether you're Detroit-based or planning to visit soon, these six coworking spaces will ensure you have a productive day. Reserve shared coworking spaces by the day, meeting rooms by the hour or private offices by the day or multiple days.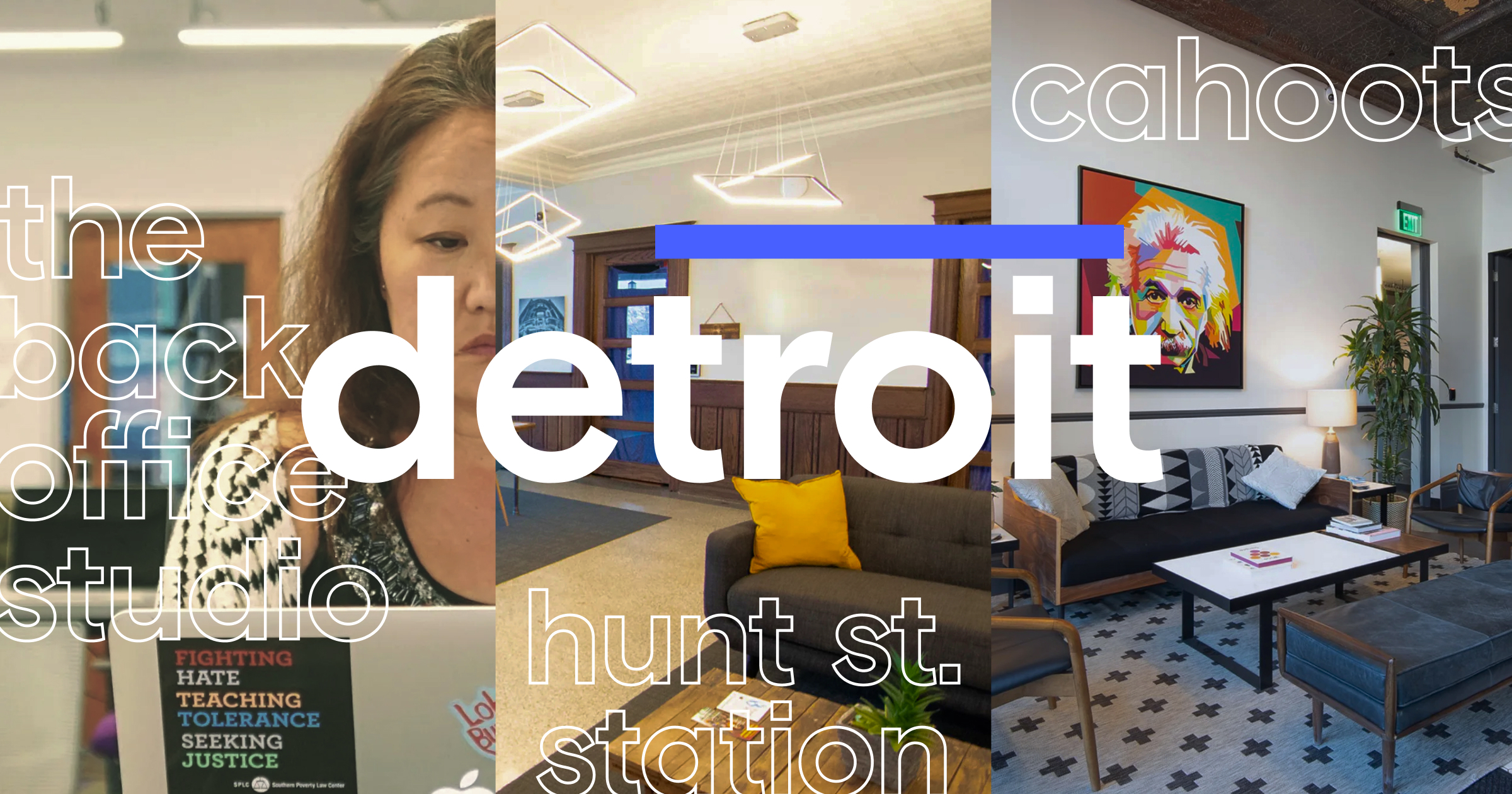 Cahoots
Cahoots is an endeavor of passion, by tech entrepreneurs, for tech entrepreneurs and learners. They offer a premium coworking experience and an exceptional event space designed to serve the vibrant Ann Arbor tech community.
Five meeting rooms are available to reserve through Deskpass. Their eight-person meeting rooms feature a full whiteboard wall, TV with HDMI and Airplay connections, as well as a Polycom conference phone. For larger meetings of up to 12 people, their Ignatius is ideal. The layout is boardroom style, with a large table and comfortable leather chairs.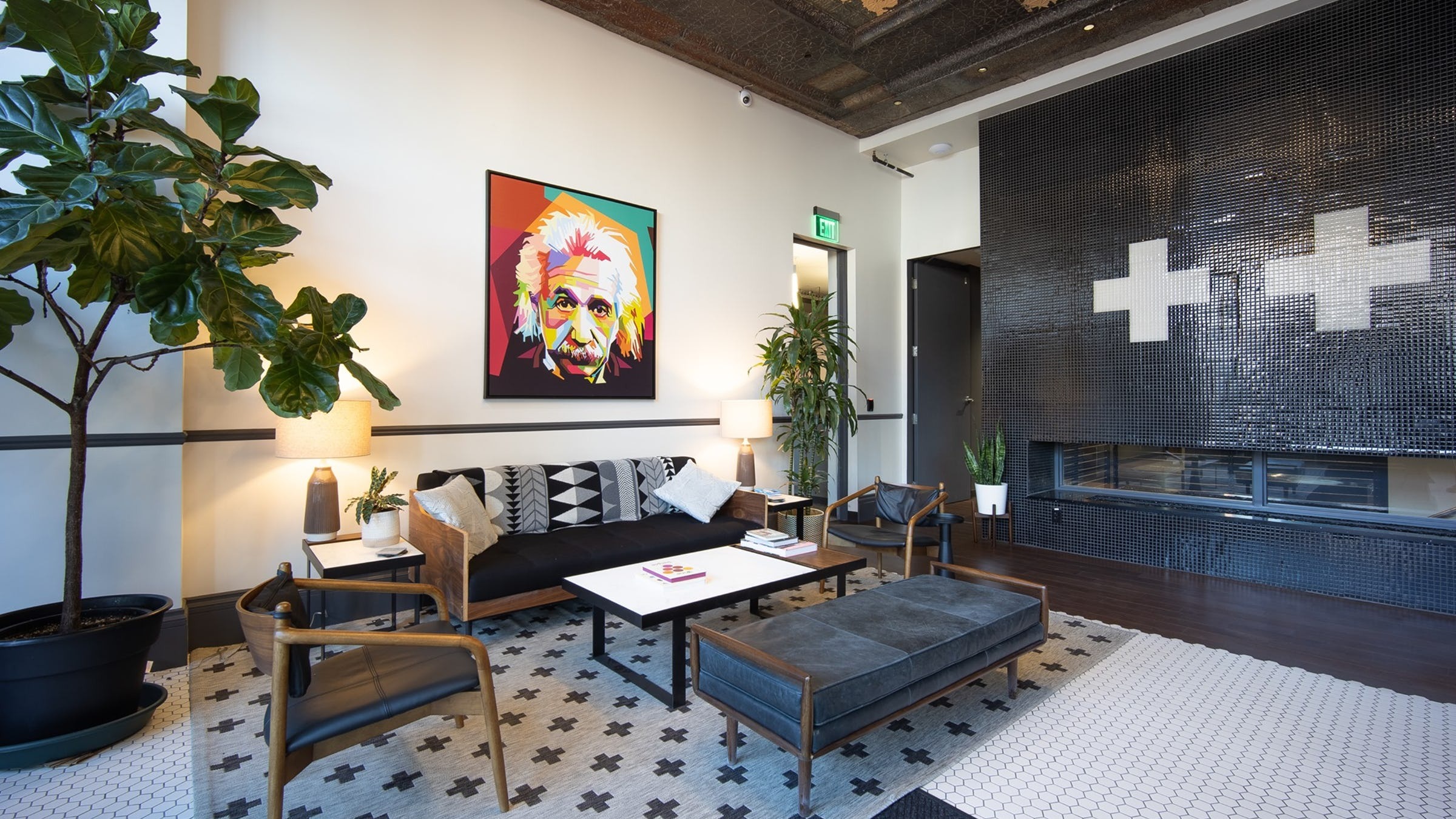 Hunt Street Station
The team at Hunt Street Station believes that entrepreneurs, freelancers, and small businesses are the true catalyst to reviving Detroit's neighborhoods. A former police station, this historic building was remodeled into creative workspaces.
In addition to shared coworking, reserve one of two meeting rooms: their Industrial Conference Room for ten people or their 'Creative' room that seats up to six people.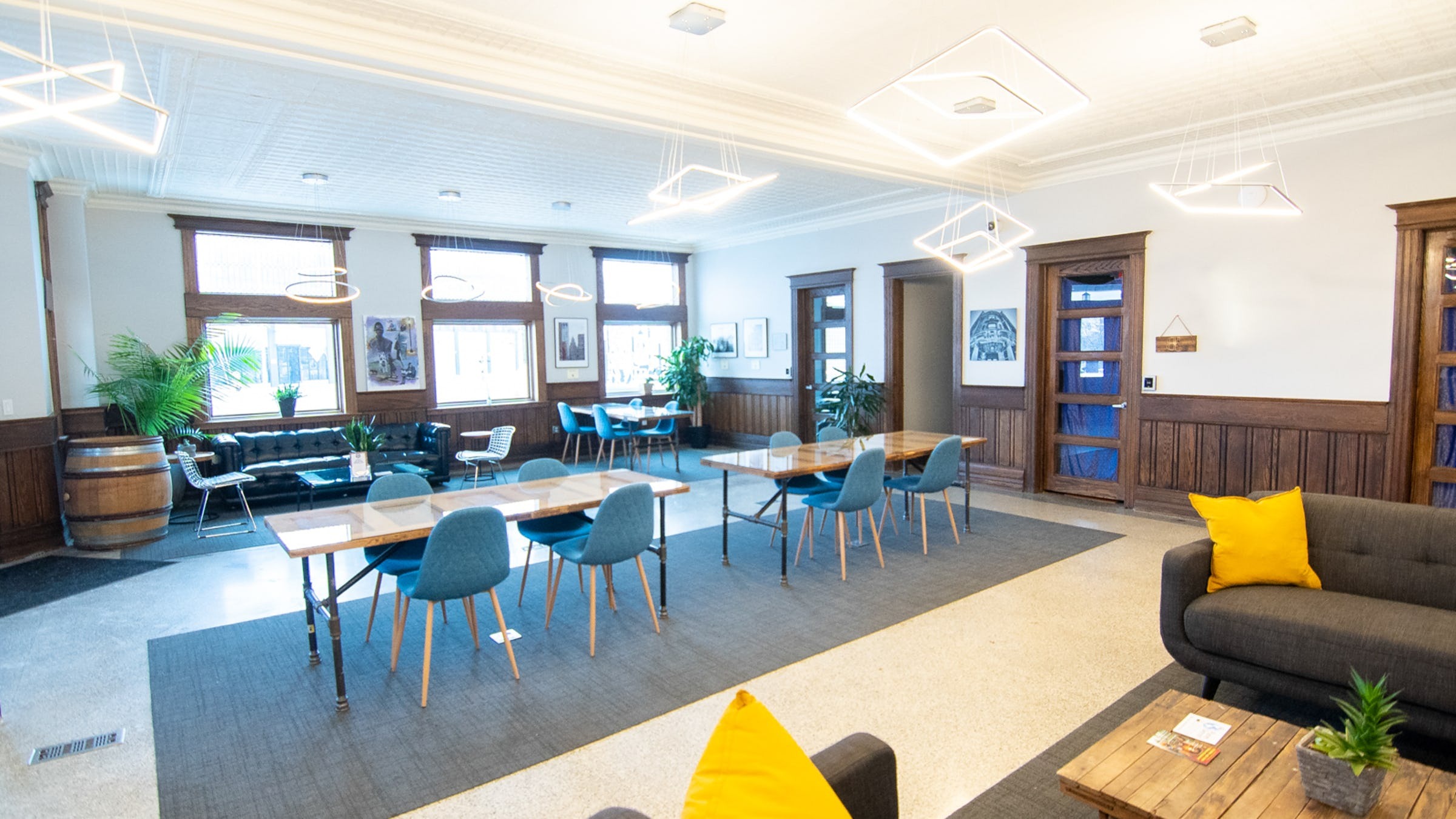 Incubizo
Incubizo offers well-appointed workspace options that include all amenities you'll need to run your business for less than the cost of a traditional office. Entrepreneurs, freelancers, start-ups and other professionals can work in a shared environment with resources to aid your success. Their community offers networking and informational events designed to help your business.
Deskpass members enjoy free on-site parking, an outdoor patio, comfortable kitchens with beverage service and optional service offerings as needed. They also offer a private office for teams. Reserve by the day or multiple days.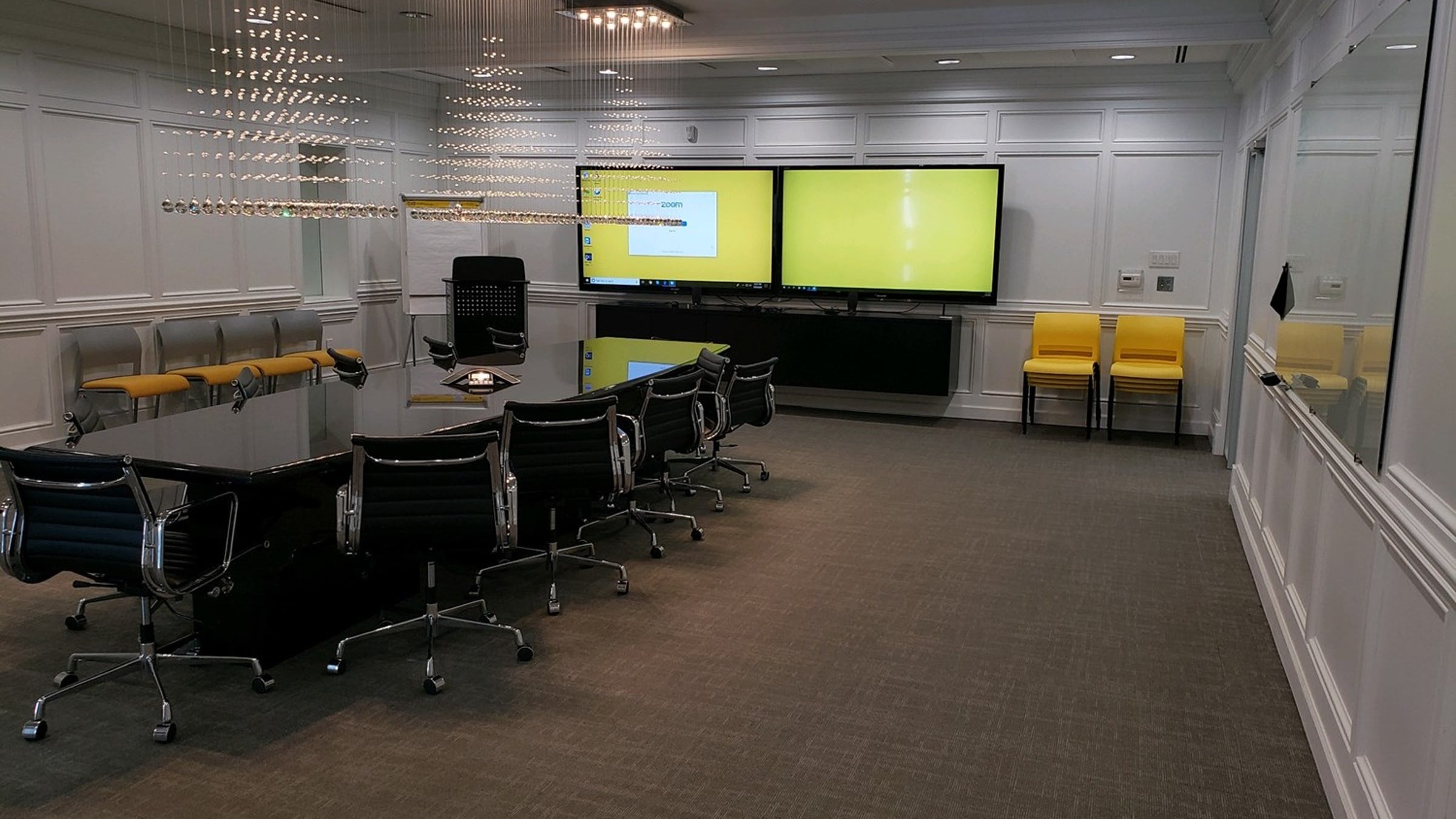 Surge Colab
Surge Colab is a boutique shared office rental space and professional services provider in Troy, Michigan. It is owned and operated by entrepreneurs, catering to entrepreneurs, startups, and small to medium-sized businesses. They offer a wide range of business services, along with stress-free office management to make your day to day easier, perfect for focusing on your business, and for those times when there aren't enough hours in the day.
Through Deskpass, members and teams can choose among three meeting rooms (their 'North Meeting Room' in particular has amazing views and natural light) and three private offices.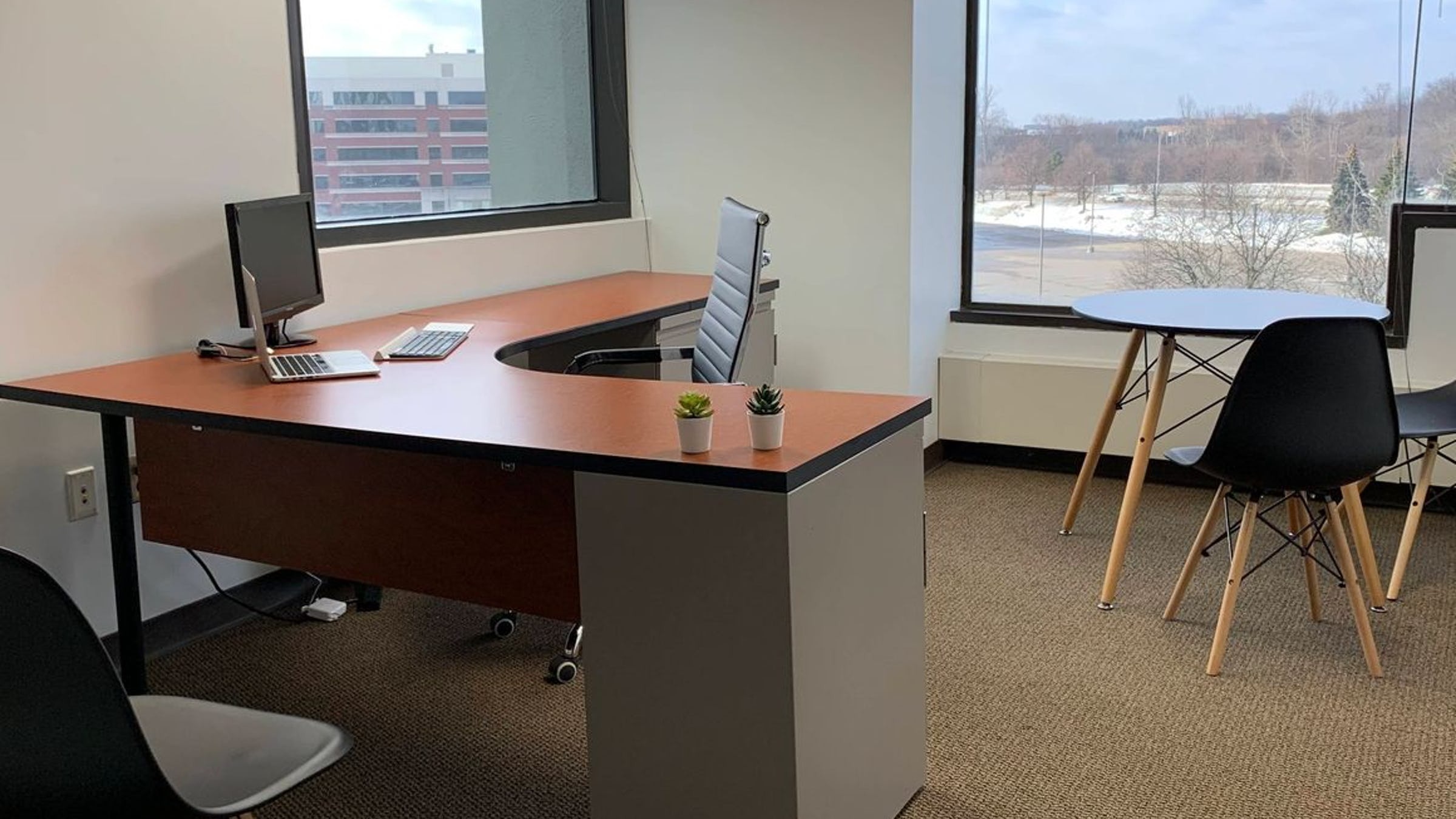 The Back Office Studio
The Back Office Studio offers a flexible variety of options, all geared towards you and your professional needs. Whether you're an early bird or a night owl, a team leader, or a freelancer, you'll find great facilities and a supportive environment for creativity and growth.
Back Office Studio offers shared coworking, three meeting rooms and two private offices. For larger team meetings or presentations, we recommend 'Tucker's Garage'. It fits up to 16 people and is equipped with two white boards and a projector.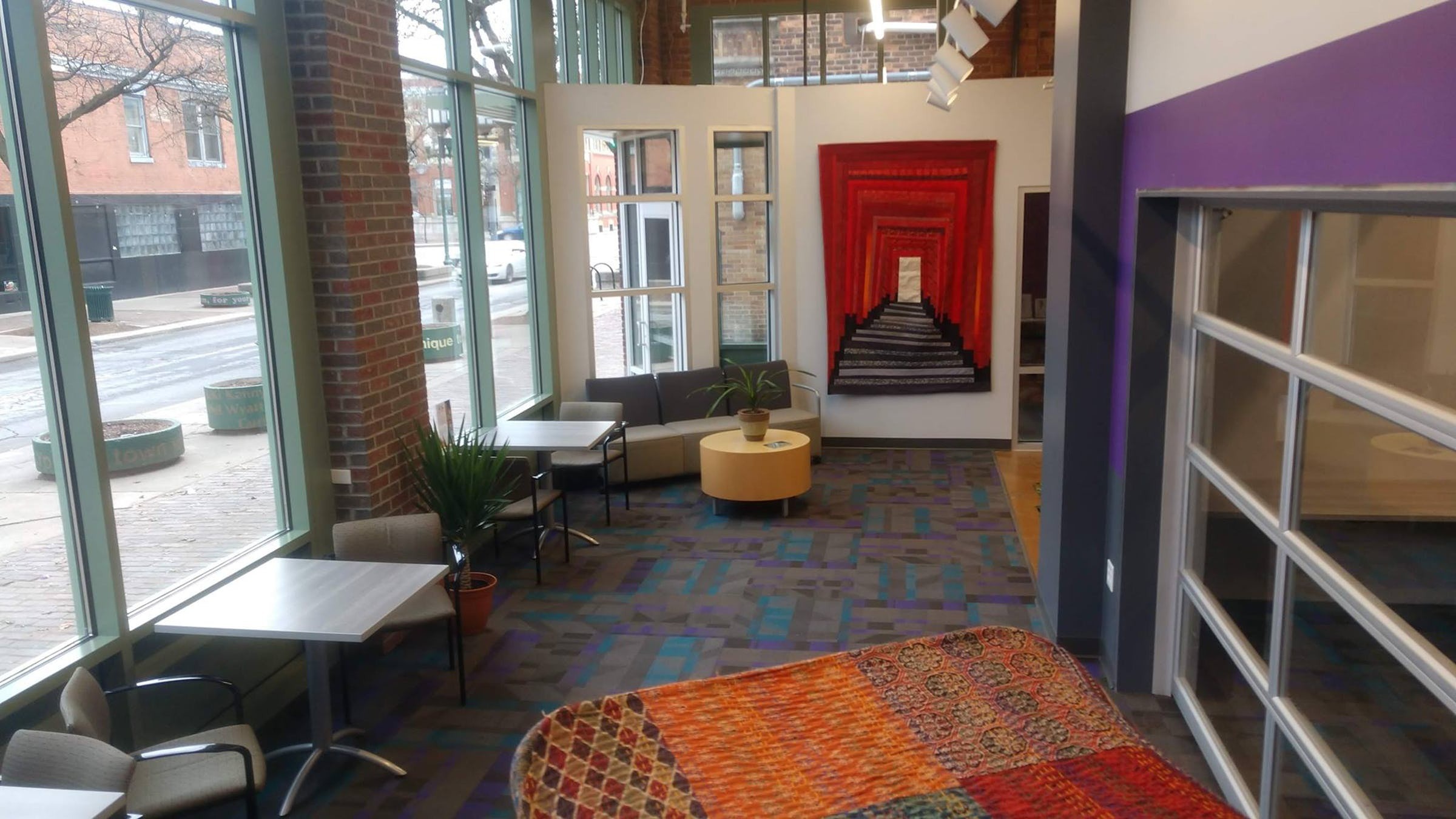 Venture X Detroit - Financial District
Venture X Detroit - Financial District is a modern coworking space with a boutique hotel-style hospitality offering its members a shared community of like-minded business professionals. Members include entrepreneurs, established businesses, startups, and small to medium-sized businesses.
Meeting rooms and private offices vary and accommodate up between 4-14 people depending on which space you reserve. As part of our Safety Pledge, Venture X disinfects soft furniture daily, as well as wipes down fabric and other porous surfaces.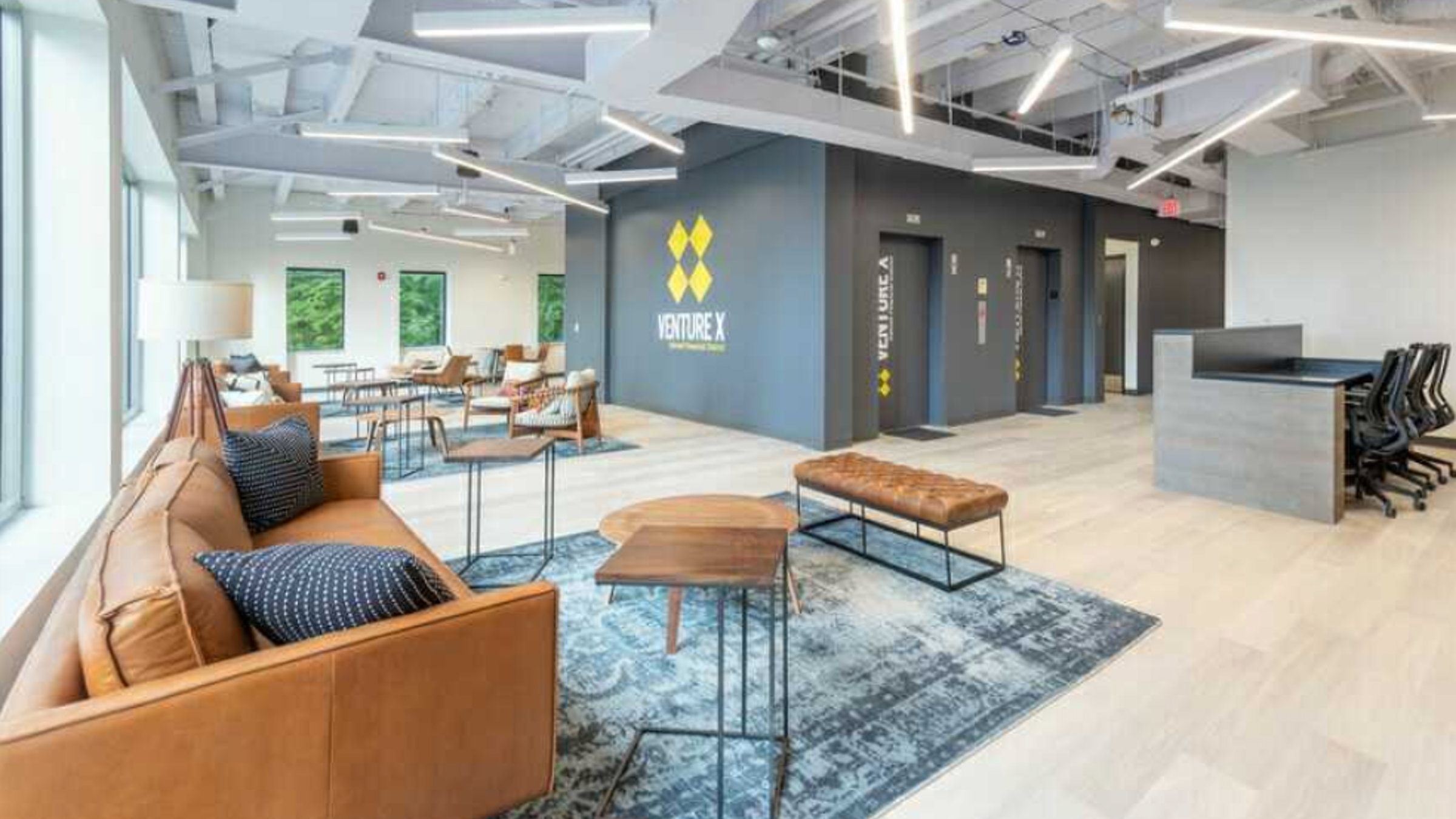 Get a complimentary $250 Deskpass credit when you sign up for a Teams account today.