It started in Miami and now we've extended our Deskpass offerings in three other Florida cities: Orlando, Tampa and Jacksonville. Scroll below for a peek at the new spaces, available to all members!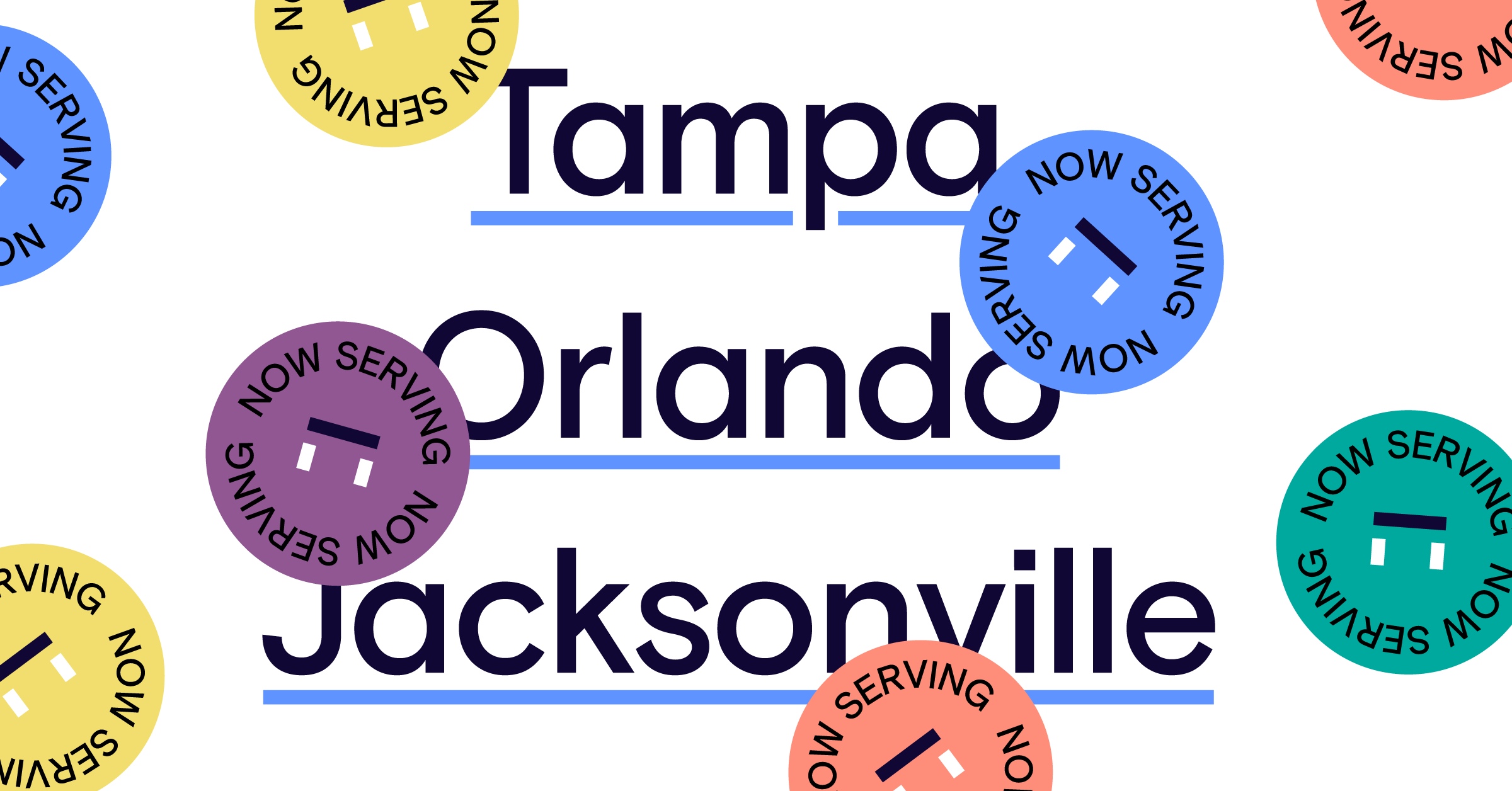 Orlando
Co.World
Offering an upscale shared workspace in the heart of Winter Park, Florida, you'll find Coworld to be collaborative and inspiring. The space includes private offices and individual desks in their open area along with shared conference rooms and casual meeting areas. Definitely take advantage of their educational events and meetups throughout the year, (they work with Crummer Graduate School of Business at Rollins College and the central Florida business community).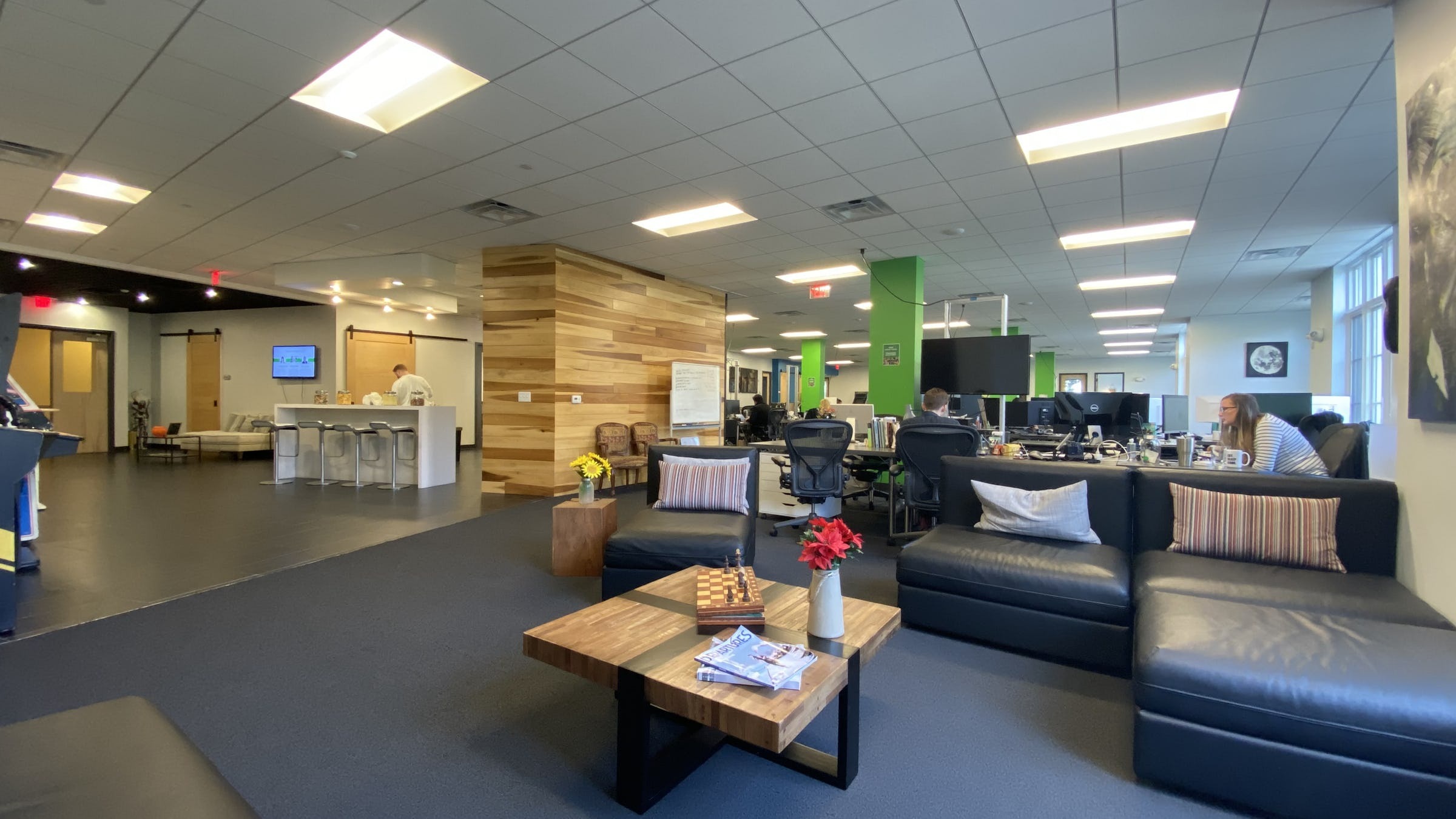 Novel Coworking Orlando (Angebilt Building)
Novel Coworking in Orlando is both 'Lively' and 'Luxe' (remember, you can filter spaces, with our new 'Moods' feature). The building itself is pretty cool; its home to the city's historic Angebilt Building that opened in 1923 and continues to be a local landmark. The space features state-of-the-art technology and amenities, plus private offices, office suites and coworking.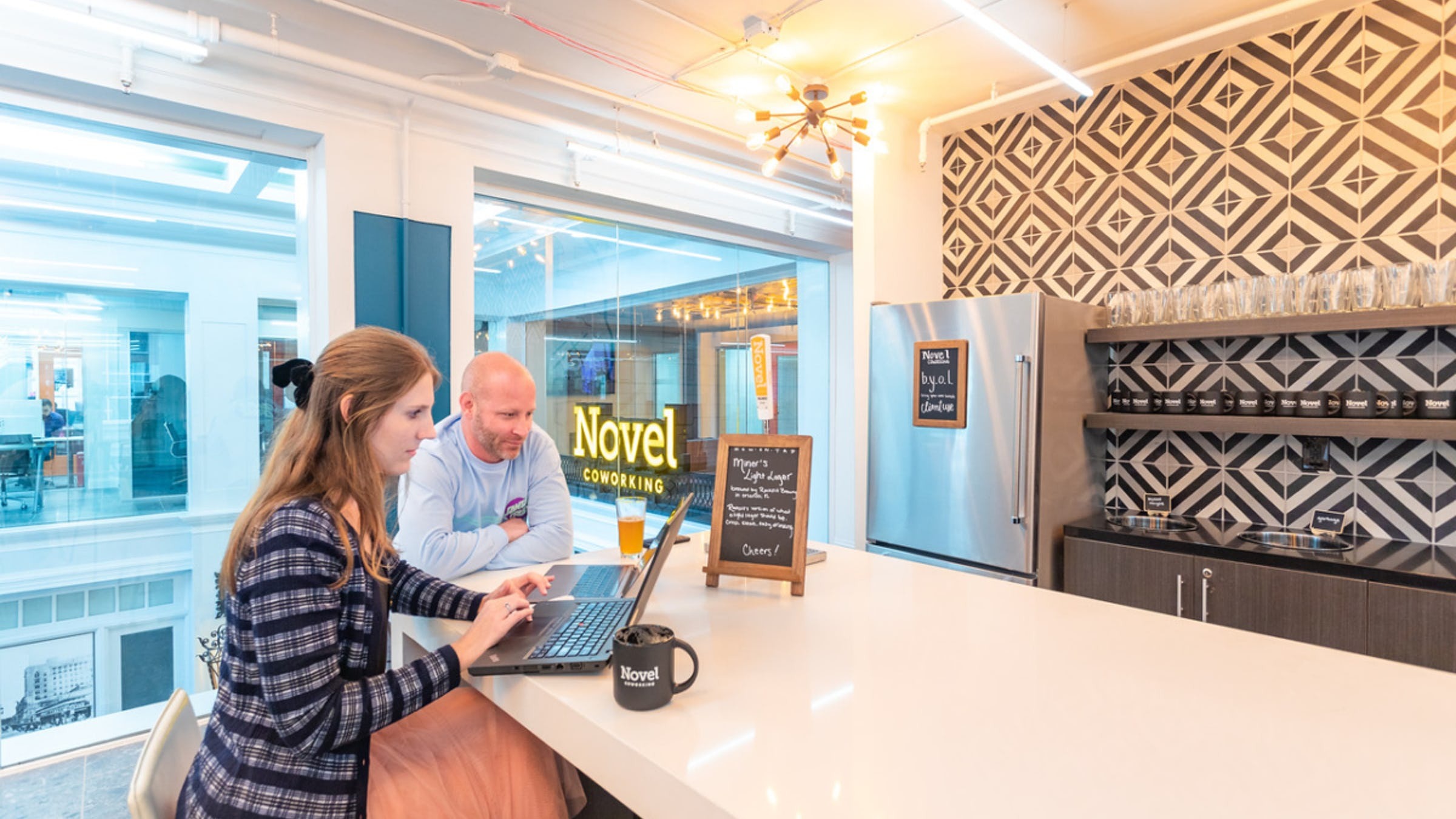 Serendipity Labs Orlando
Located in the CNL Center at City Commons, Serendipity Labs provides the flexibility to work in a secure and professional environment. The space includes various coworking setups, including private offices, customizable team rooms and suites, meeting and event space. When you arrive, find the community manager (at the desk), and they will show you all the available seating that day.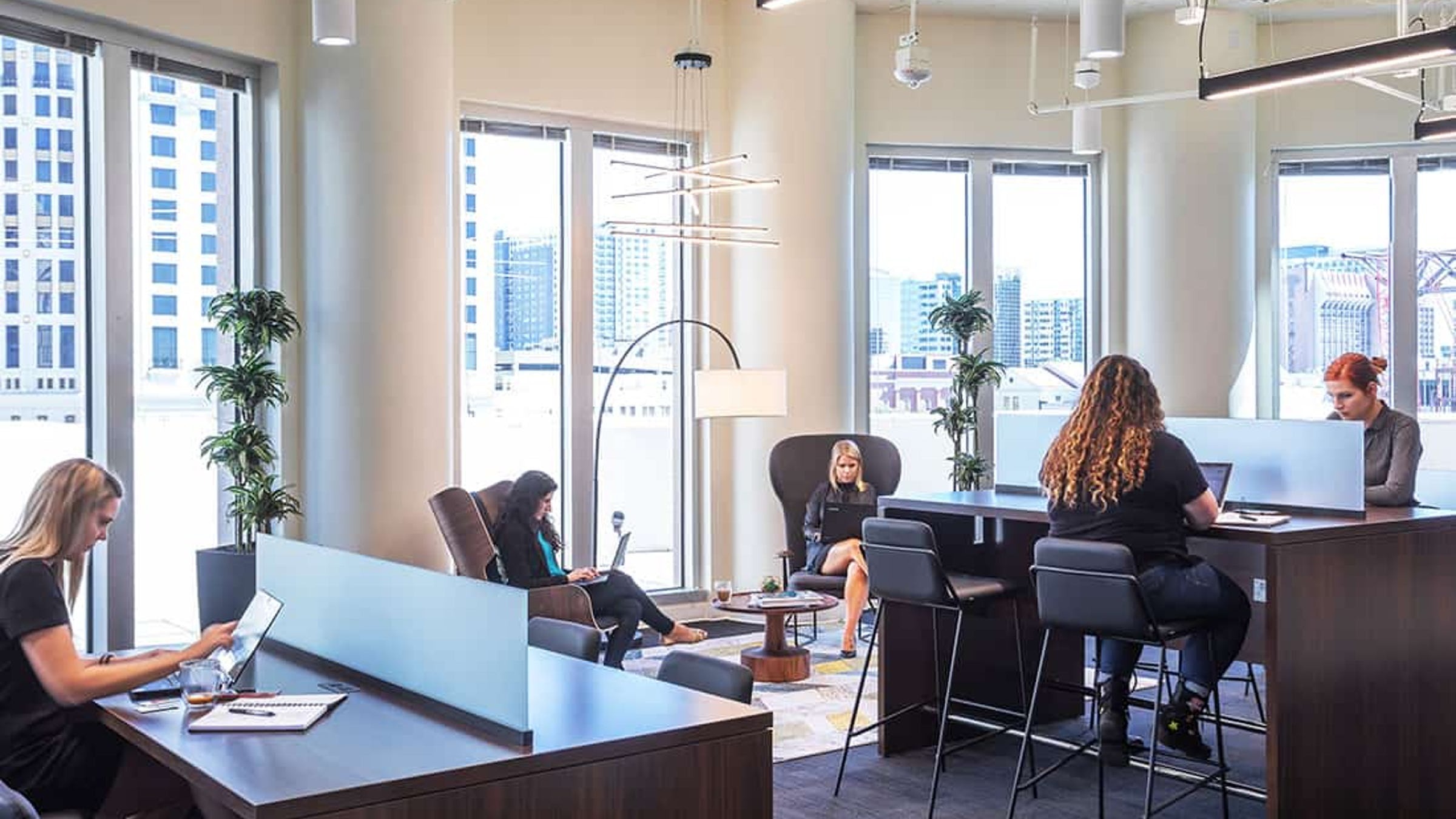 Venture X Downtown Orlando
Venture X Downtown Orlando has everything you'd want in a flexible workspace. There are several cafe and lounge areas for you to chill out and regroup, as well as a dedicated wellness room. Phonebooths are available anytime you need a bit more privacy and you can also book conference rooms. Venture X Downtown regularly hosts community events, which are always great for networking.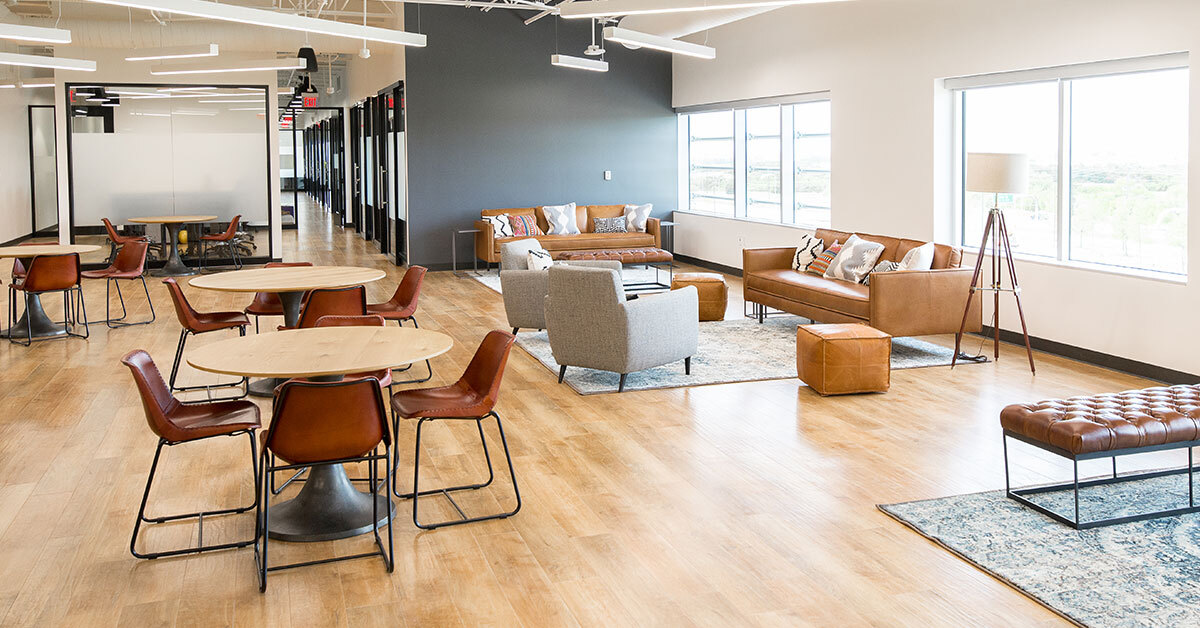 Tampa
Pipeline Tampa
We love Pipeline for its bright, modern and sophisticated feel. Plus, those large windows framing views of Bayshore and Downtown Tampa are tough to top. All that natural light will keep you focused, energized and inspired to do your best work. Gourmet coffee and tea (not to mention infused water) are nice bonuses. Space is on a first come first serve basis for open area seating, including their lounge areas.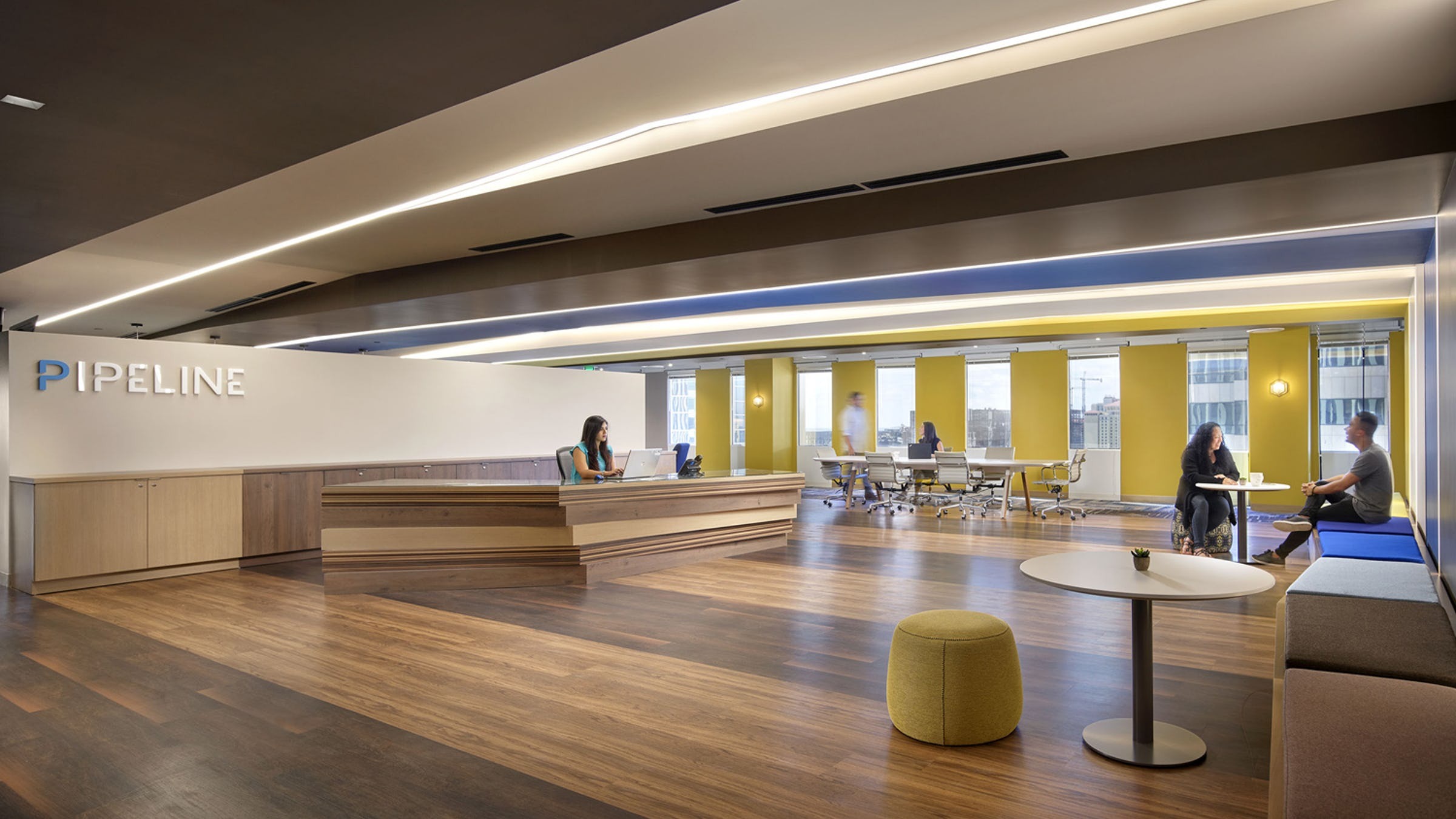 Office Evolution Kennedy Blvd
Office Evolution is an innovative and dynamic space with a professional feel. There are three different shared workspaces here; their Main Coworking Lounge offers seating for 12 people, with two semi-private booths. The other two spaces seat between 4-8 people. The kitchen is never far from view and always stocked with gourmet coffee, tea, filtered water and soda.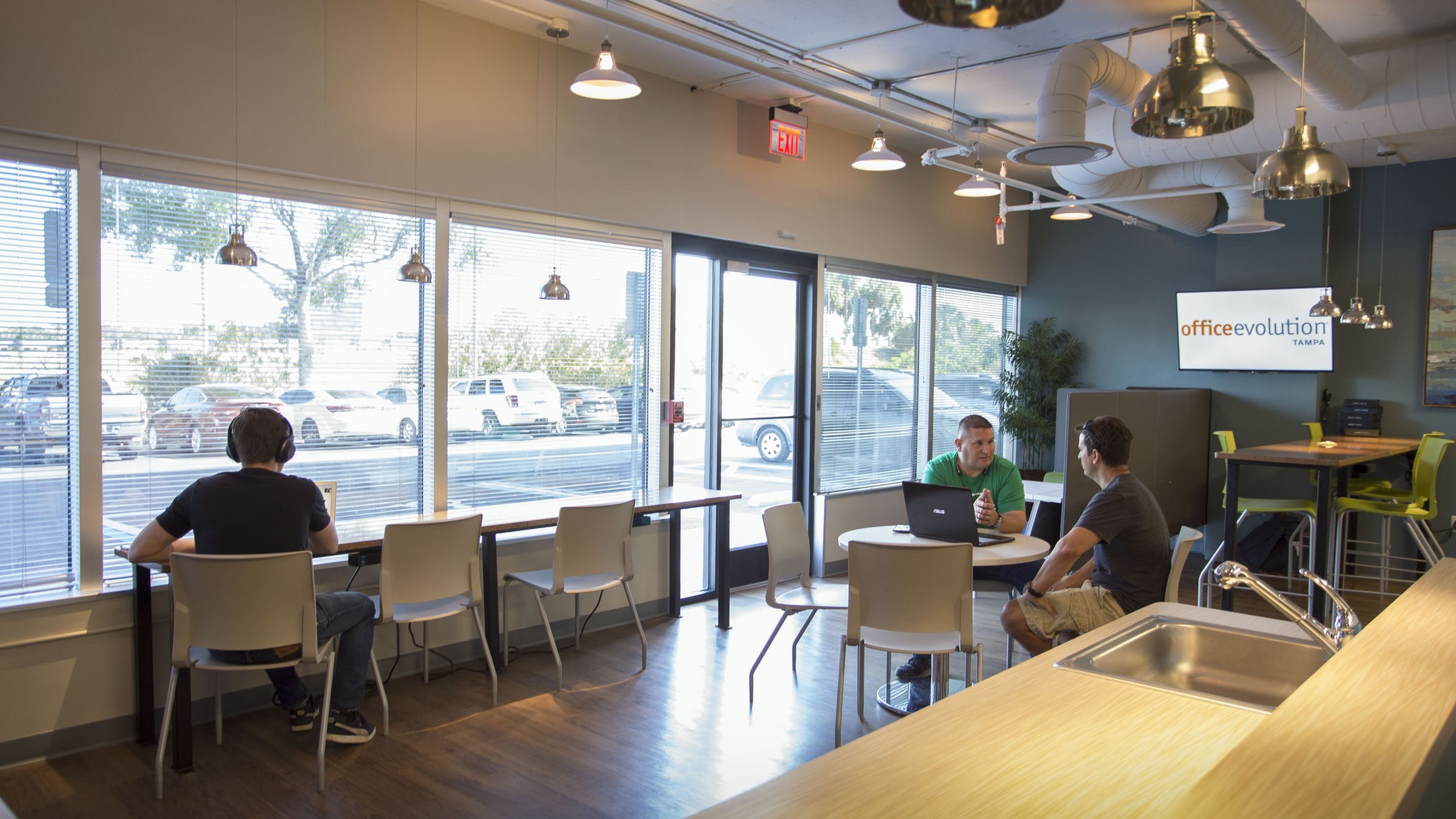 Office Evolution Harbour Island
This brand new, modern open space is located directly on Tampa's downtown harbor. The high-ceilings, stunning decor add to an overall professional and quiet atmosphere. Need a break? We thought you might. Take your coffee (or beer) outside on their private waterfront patio and soak up that Tampa sun. Amenities include complimentary local coffee, a variety of tea's, access to book conference rooms and, of course, the view!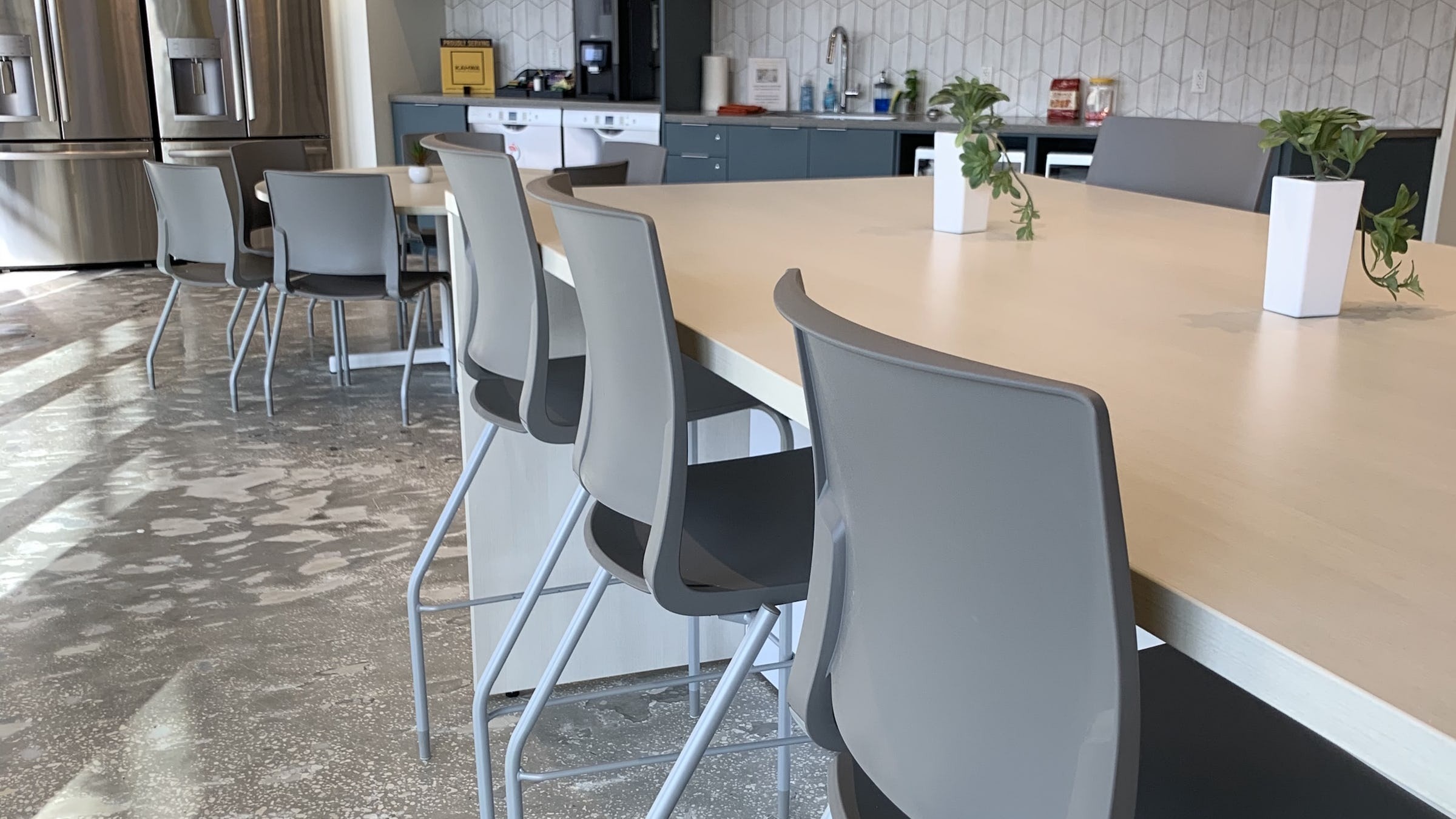 Jacksonville
Downtown Duval ('Meet' only)
We'd describe Downtown Duval Building as both professional and quiet. There's a 1600 square foot private outdoor deck space, on-site parking, free wifi and a convenient downtown Jacksonville location. Deskpass members can book Downtown Duval's conference room via the 'Meet' option.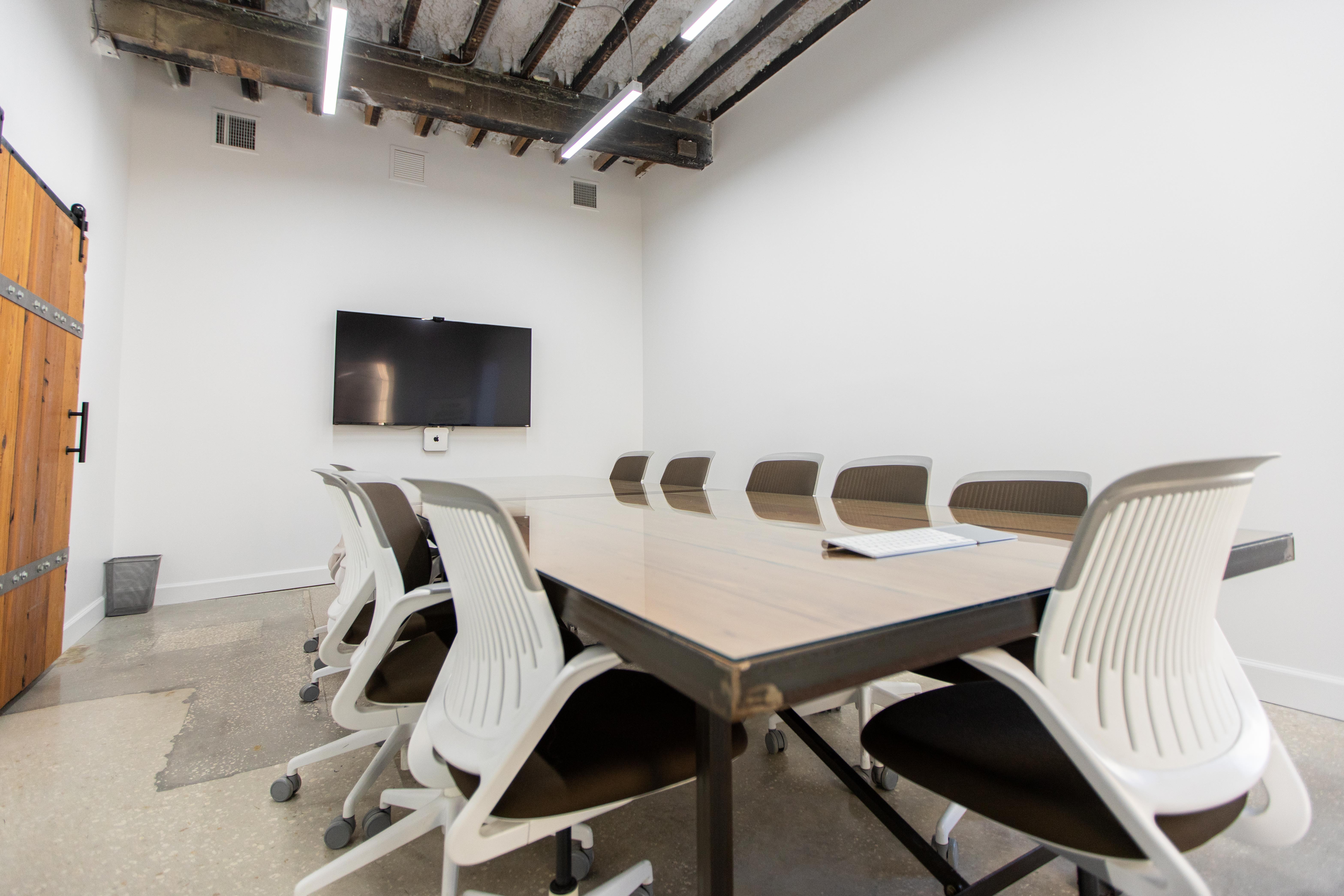 LionShare Cowork
Professional and luxe, LionShare Cowork was designed with freelancers, startups, consultants and small businesses in mind. With over 9,000 square feet of space, there are plenty of places to be your most productive self, including private areas. Coffee is provided and there are some standing desks available as well.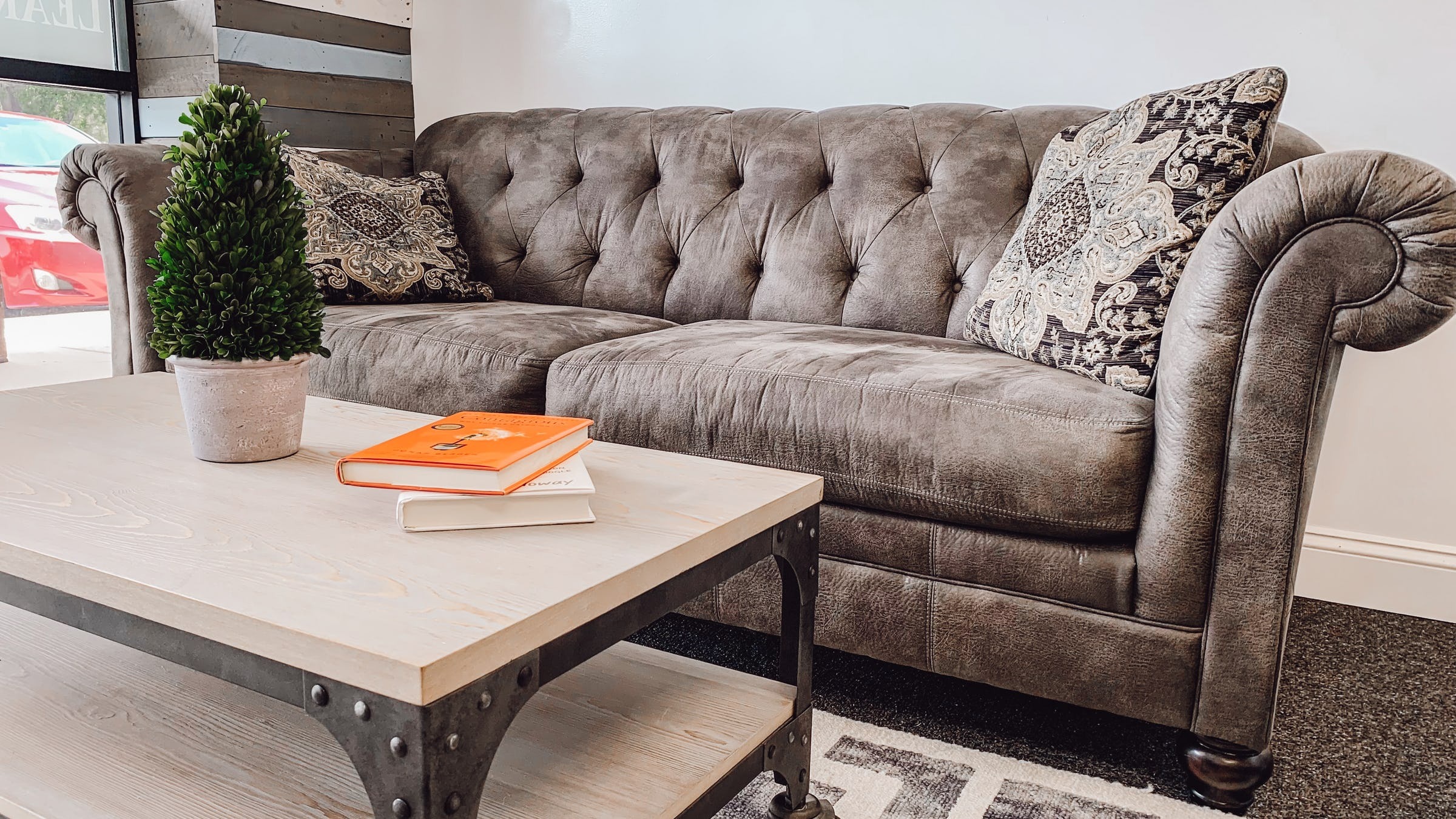 Novel Coworking Groover-Stewart Building
Novel Coworking is lively and full of decor details, plus a thriving community. Built in 1925, the Groover-Stewart Building housed the Groover-Stewart Drug Company in the 1920s and '30s. The brick-and-concrete building was placed on the National Register of Historic Places in 1992. The location couldn't be better; it's just a few blocks to the water taxi, the riverfront and the Jacksonville Skyway via Central Station.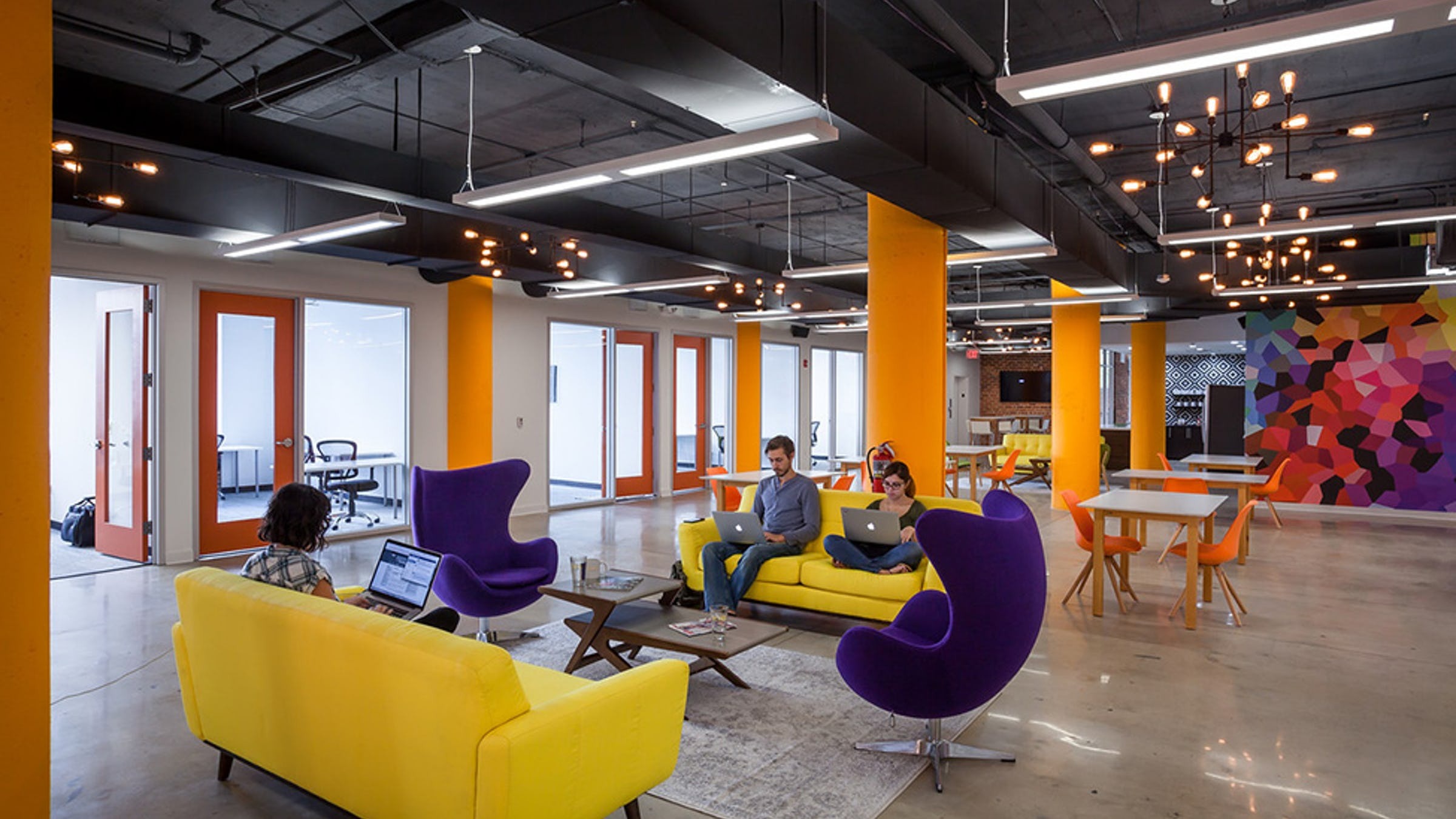 Get a complimentary $250 Deskpass credit when you sign up for a Teams account today.