If you never leave Manhattan, you don't know what you're missing! Home to Prospect Park, Coney Island, DUMBO galleries—not to mention some of the best pizza joints in the city—Brooklyn will quickly become your new BFF. While some neighborhoods like Park Slope and Gowanus retain much of their original charm, other hoods have had major 'rags to riches' transformations.
Whether working from Brooklyn for the day or laying down more permanent roots, these 6 neighborhoods are not to be missed.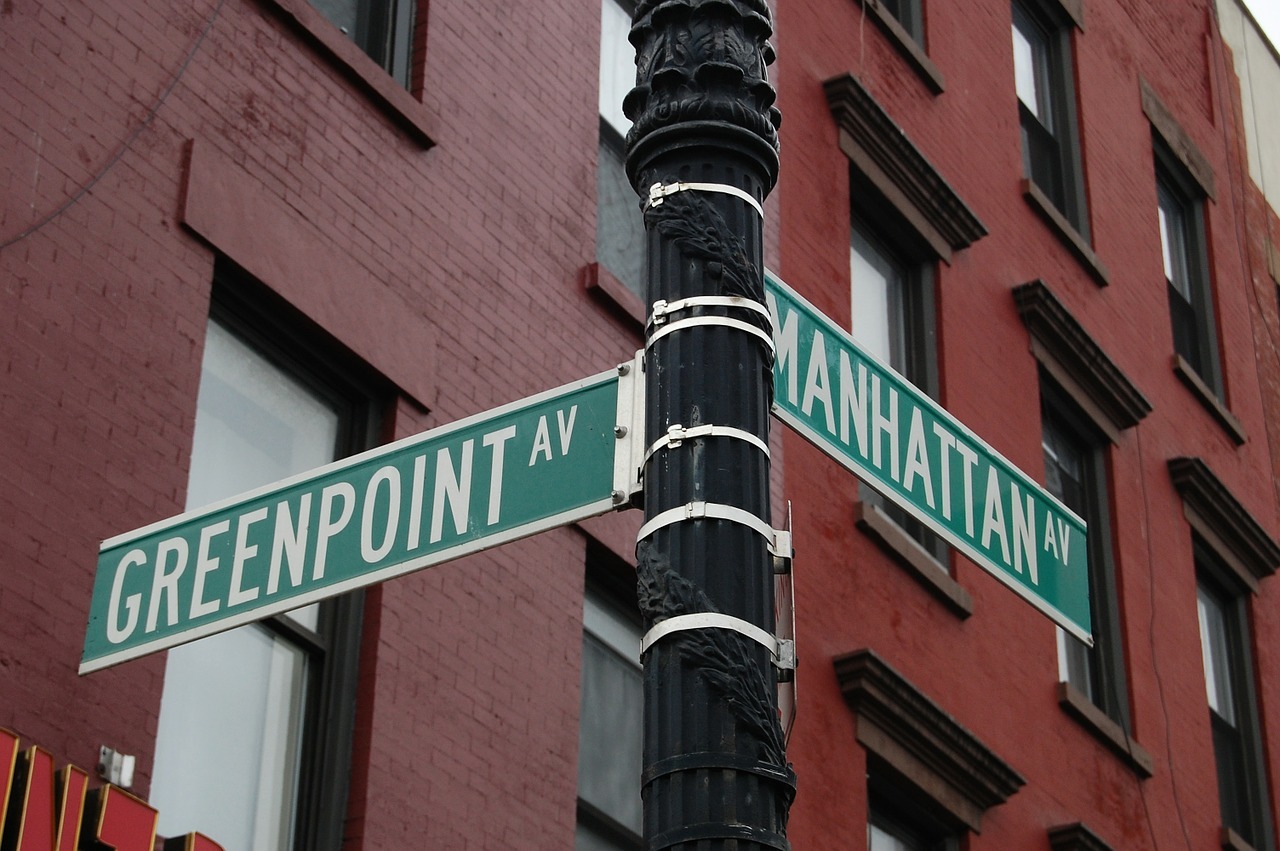 Greenpoint
Greenpoint wasn't always the hip haven you see on Girls. Back in the 1800s, Greenpoint was an industrial maritime neighborhood and home to many Irish and Polish immigrants. Up until World War II, the main industries were shipbuilding, glasswork and pencil manufacturing.
Oh, how things have changed! Today, Greenpoint is hands-down one of the most popular areas to live. Grab a coffee and donut to go at Homecoming or score a table at Five Leaves, a restaurant inspired by the late Heath Ledger who, before his untimely death, had planned on being a co-owner. For after work drinks, head to Brooklyn Barge for drinks with a view. The menu is a bit overpriced, but having a front row sunset seat is worth the extra spend.
Creativity takes many forms in Greenpoint, from tattoos and antique thrifting to culinary treats. When it's time for a new tattoo, Duke Riley is your man. This waterfront tattoo parlor opened in 2000 and specializes in 19th-century maritime folk art. For old vintage, sift through treasures at The Break. Prices are pretty reasonable too, so your $50 budget will go quite far. Come dinner, feast at Polish restaurants Polka Dot or Karczma.
Where to work:
*The Yard: Williamsburg Though technically in Greenpoint, this is the brand's original location and super art-driven, with art curated by Kirstin Lamb.
*The New Work Project takes up space in a converted foundry. Formerly the home of Vice Media, it now serves as a sleek and very design-oriented coworking space.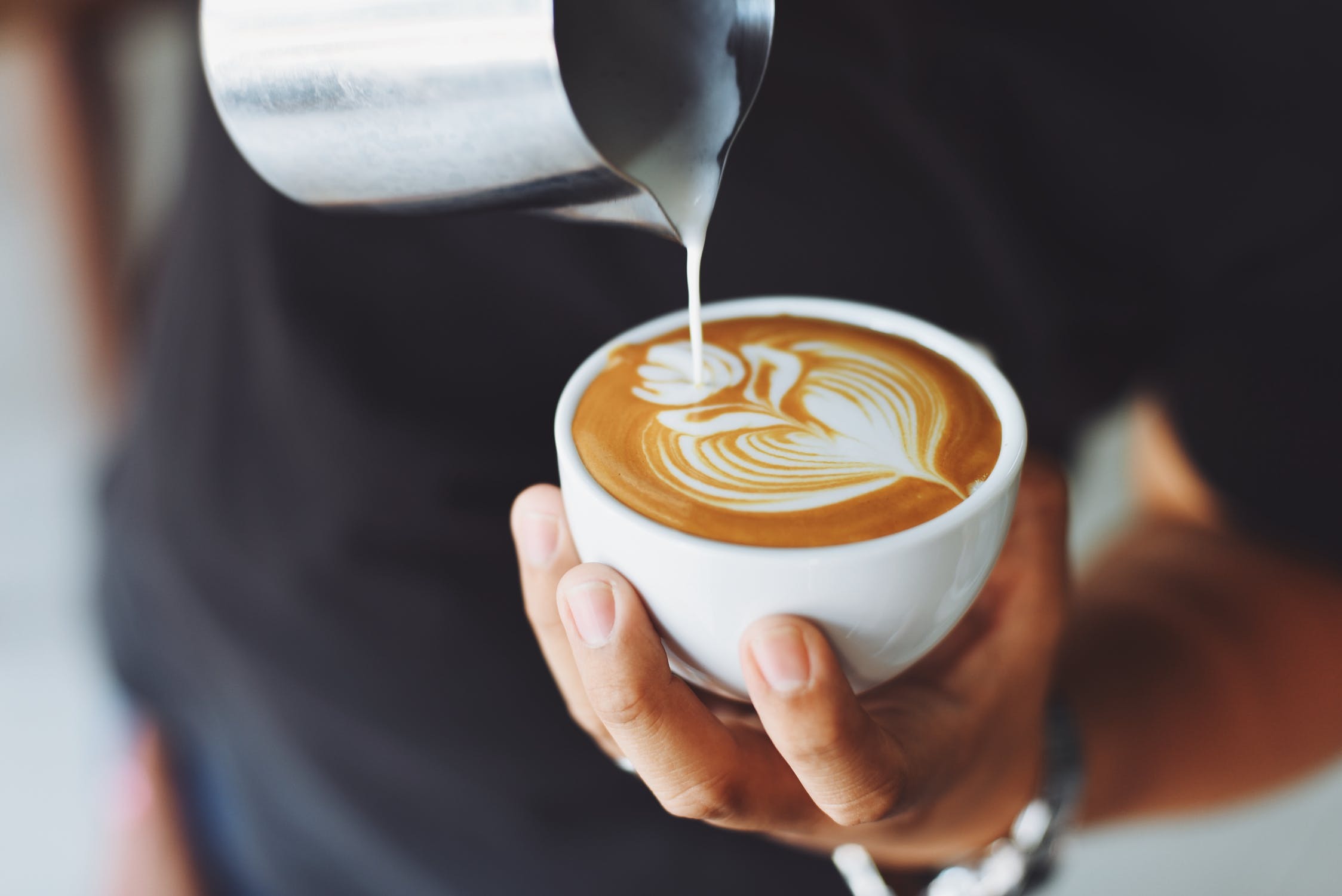 Williamsburg
Greenpoint's neighbor to the south is Williamsburg, and the two areas share a similar history. Similar to Greenpoint, Williamsburg also began as a manufacturing neighborhood. Since Williamsburg is located right along the East River, the neighborhood became a shipping hub. Many factories began expanding there in the mid-1800s.
Today, Williamsburg is a cultural hotspot. Street art is really big here, and there are vibrant murals covering the sides of buildings and otherwise empty brick walls. During the week, you have your pick of popular coffee shops to get your morning caffeine fix—try Toby's Coffee Estate or Devoción. Come the weekend, feast on local eats at Smorgasbord or shop for one-of-a-kind designs at Artist & Fleas.
Beer drinkers will feel right at home in Williamsburg. The Brooklyn Brewery has been serving up some of the boroughs best-tasting beer since 1988. Then there's Brooklyn Bowl, where you can literally bowl as you drink your beer and sometimes also catch a live show. For an afterwork tasting, order a pint at Grimm Artisanal Ales on Metropolitan Avenue.
Where to work:
*Class & Co, operates as both a classroom and coworking spaces and is a good option for those looking to sharpen their skills.
*The Yard has a South Williamsburg location on the busy corner of Broadway and Driggs Avenue and the views of the of the Williamsburg Bridge are pretty darn sweet.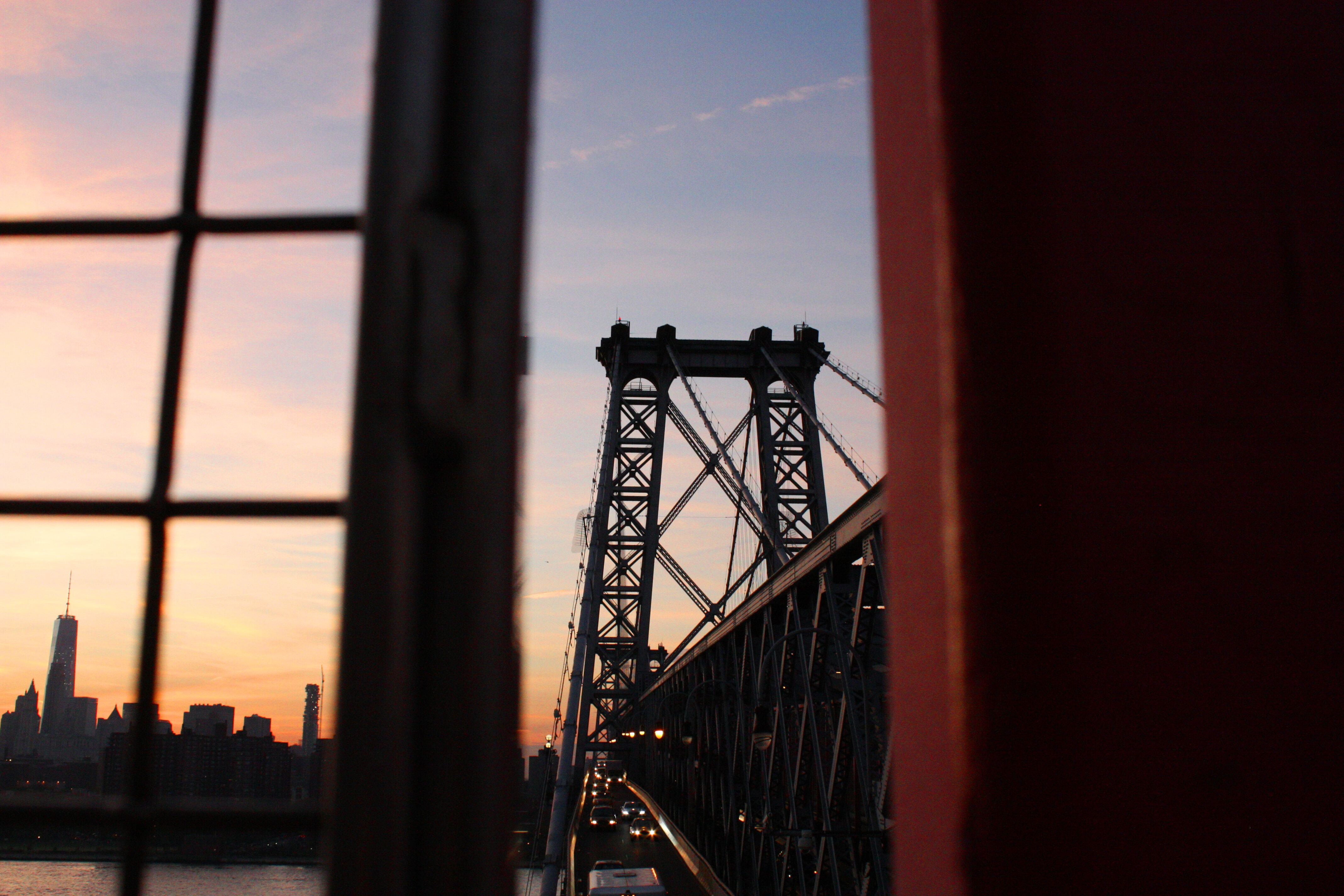 Bushwick
Before Bushwick was 'Bushwick' it was 'Boswijck' and it consisted of three neighborhoods: Bushwick as we know it now, Williamsburg and Greenpoint. Founded in 1638, it remained a Dutch Settlement until 1683. Starting around the year 2000, many warehouses were converted into lofts, brownstones and limestone-brick townhouses. The area also began attracting creatives, especially artists, who opened studios and galleries throughout the neighborhood.
Bushwick's laid-back, creative vibe is best experienced with a lot of time and very little planning. The Bushwick Collective, a sort of open-air gallery of commissioned street art, is located just off Flushing Avenue. For vintage and consignment shopping, try Better than Jam or opt for something new and innovative at The Shops at the Loom.
Ready for happy hour? We sure hope so. Mood Ring is an astrological-themed bar on Myrtle Avenue with a selection of zodiac-themed cocktails on rotation. For a low-key glass of wine in a non-pretentious bar, head to Sunrise/Sunset. Most wines by the glass are under $10. Of course, you can always go wild at Boobie Trap, which has been described as the Bushwick version of Cheers. Finally, Bossa Nova Civic Club books some of Brooklyn's best underground house and techno DJs.
Where to work:
*BCK Bushwick is the second location from BKLN Commons it's twice the size. The space is expertly designed, with bright colors like yellow and teal to keep you focused and inspired.
*Bond Collective Bushwick features glass atriums that enclose the central terrazzo stairway leading to expansive roof decks. Bonus points for phone booths, a lactation room for new moms and their bright, relaxing outdoor space.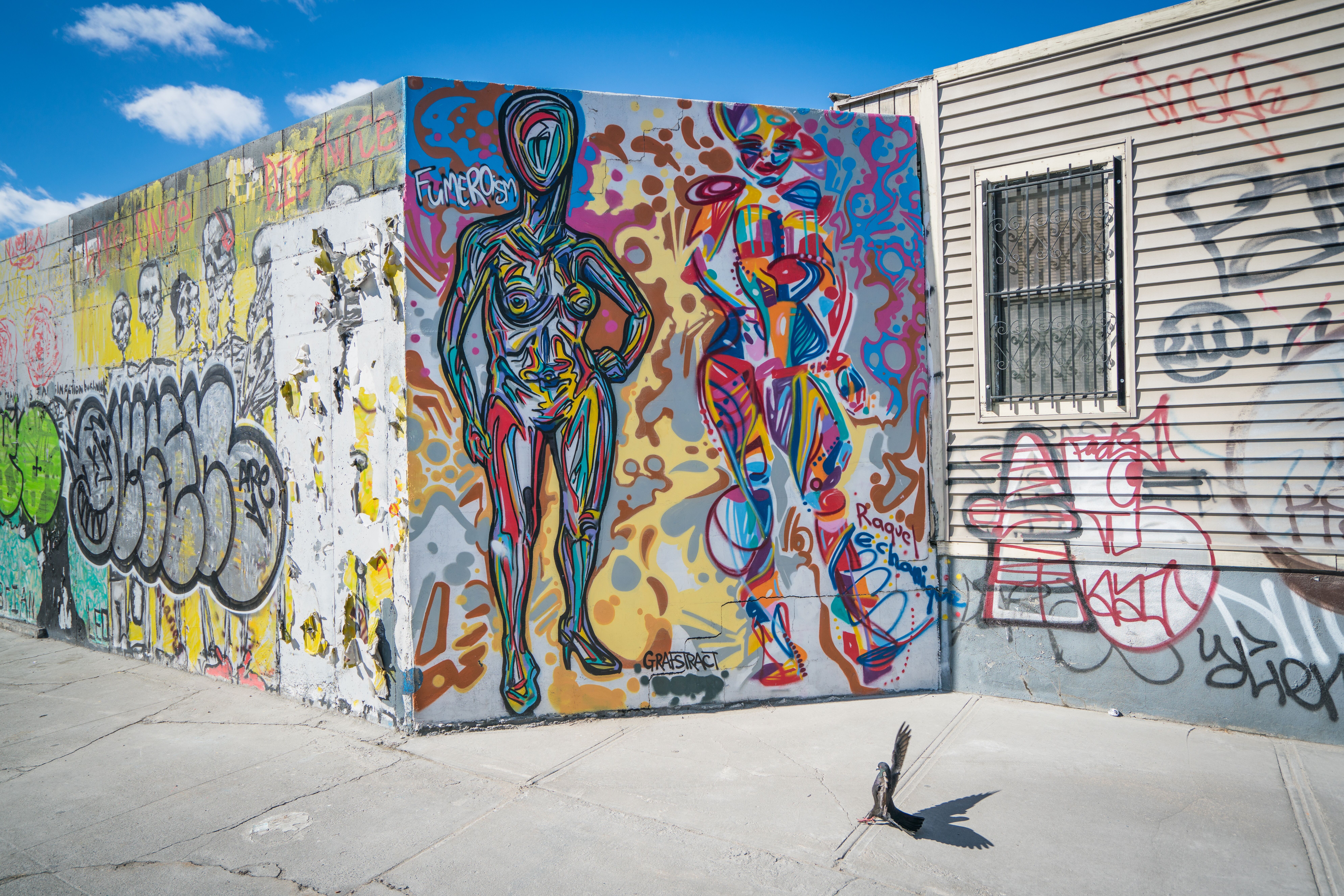 Gowanus
Gowanus, named for the Gowanus canal, was once a key location for concentrating heavy industry such as goal was manufacturing plants, machine chops and oil refineries. Due to sewage overflow problems, the canal is now zoned in an effort to improve the neighborhood. Located between Park Slope and Carroll Gardens—two already popular neighborhoods for freelancers—Gowanus is officially on the map.
A perfect day in Gowanus might start with breakfast—and by breakfast we mean pie—at Four & Twenty Blackbirds. Pies rotate seasonally and are probably the best thing you will eat all day.
Next up is a visit to Books are Magic…because they are (see what we did there)? The store also hosts daily events like readings, presentations and discussions, along with 10-percent discounts on bestsellers.
For an afterwork treat, satisfy your sweet tooth at Ample Hills Creamery. Alternatively, order a round of cocktails at The Royal Palms Shuffleboard Club. There's no food on-site, but you can showdown on grub outside, where food trucks rotate daily. When you've worked up an appetite, splurge on a decadent dinner at Lavender Lake. Bonus points if you time it with sunset, because the views are pretty sick.
Where to work:
*Bond Gowanus is tucked in the heart of Brooklyn and features high ceilings, original wood beams and raw brick walls in a nod to the building's industrial past. There are also two roof decks, making for an indoor/outdoorsy feel.
*The Yard Gowanus is well suited for anyone coming from Park Slope or Prospect Park. The warehouse-style space has an inner courtyard exposed brick and all-around sun-drenched offices. It's The Yard's newest addition and they've pulled out all the stops.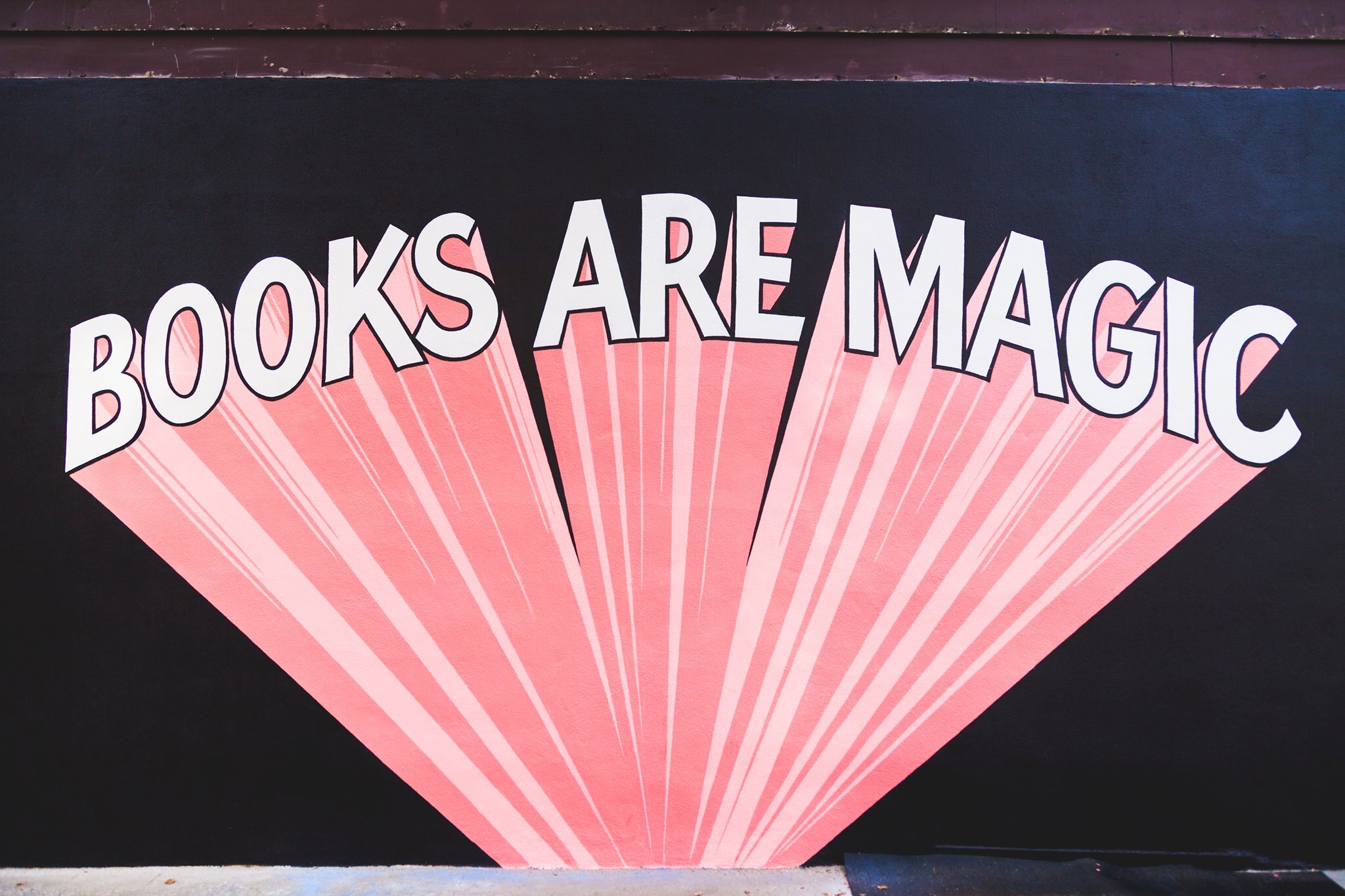 Park Slope (and South Slope)
A walk through Park Slope will have you whipping up all sorts of imaginative ideas? Why? Well, for one, the area is known for its beautiful Victorian-era mansions and brownstones, not to mention tree-lined streets. It's easily one of the most romantic neighborhoods in Brooklyn, so it's no wonder many published authors of fiction (including fantasy) have chosen to call this hood home.
In Park Slope, you have your pick of dreamy restaurants, bars and cafes. Indulge on Russian and Eastern European fare at Nargis Bar & Grill—think meat kebabs, dumplings, spicy noodle soups and puff pastries. Come the weekend, there's no better place to brunch than Miriam. Some would even venture to say it's the holy grail of Park Slope brunch. Kos Kaffe is a go-to for a hot cup of coffee and light bites.
While Park Slope is better known for its dreamy tree-lined streets and family-friendly zip code, that doesn't mean you can't cut loose every now and again. Union Hall is a beloved concert hall that has hosted Karaoke Killed the Cat among other up-and-coming acts. Curious as to what Slavic soul music sounds like? Look no further than Barbès' Tuesday night jam sessions. Of course, you're always welcome to become a musician yourself. The Brooklyn Conservatory of Music offers classes year round.
Where to work:
*BrooklynWorks at 159 has all the perks and amenities you want in a cowering space, including breakfast every Tuesday, lunch every Friday and monthly happy hours plus other special events.
*Camp David was founded with the mission to rethink what a co-working space should be. It's mindfully-designed, and collaborative in the setup so that the needs of creative entrepreneurs, freelancers and small businesses are met.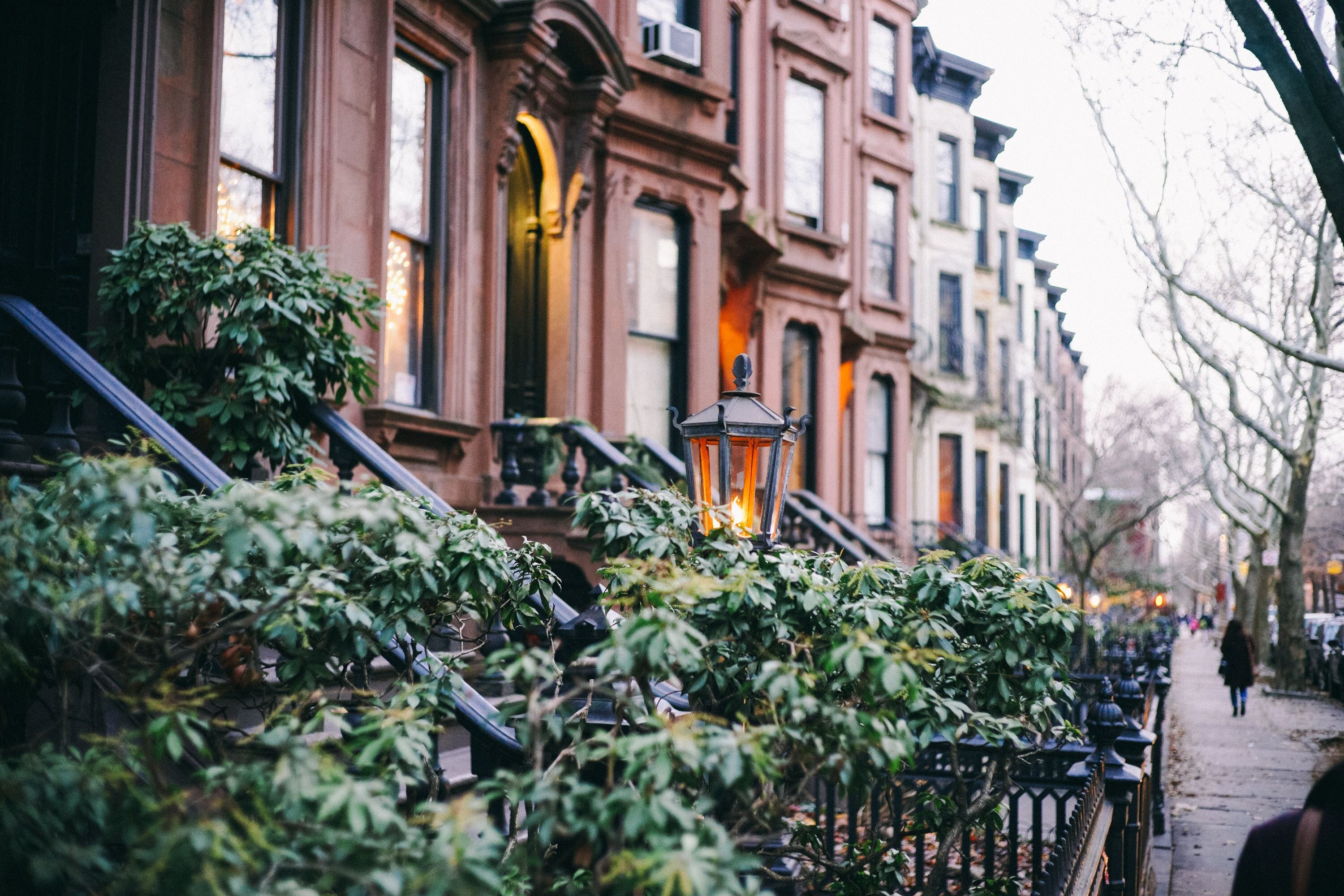 Prospect Lefferts Gardens
Located south of Prospect Park and Crown Heights, the Prospect Lefferts Gardens neighborhood is having a renaissance of sorts. As such, rents continue to increase, thanks to its location near Prospect Park and easy access to the Q train. That said, rents are still considerably more affordable than say, Williamsburg or Park Slope.
While there are many restaurants and bars to frequent, the best perks of working from Prospect Lefferts Gardens are Prospect Park and the Brooklyn Botanical Gardens, so make sure to visit both. When the weather is nice, take advantage of the tree lined streets by taking your coffee break outside and strolling around the neighborhood.
Despite being a relatively small neighborhood, one can easily travel the world in a couple of streets. Go for a taste of Jamaica at Peppa's Jerk Chicken or opt for Italian at Bonafini. Kulushkat serves casual Middle Eastern fare and is within eyeshot of Prospect Park. For your Mexican fix, Taqueria El Patron is your jam…or in this case, salsa.
Where to work:

*BKLYN Commons - Prospect-Lefferts Gardens is a Pinterest-perfect coworking space. The decor is industrial-chic and there's a spacious outdoor terrace to enjoy the sunset.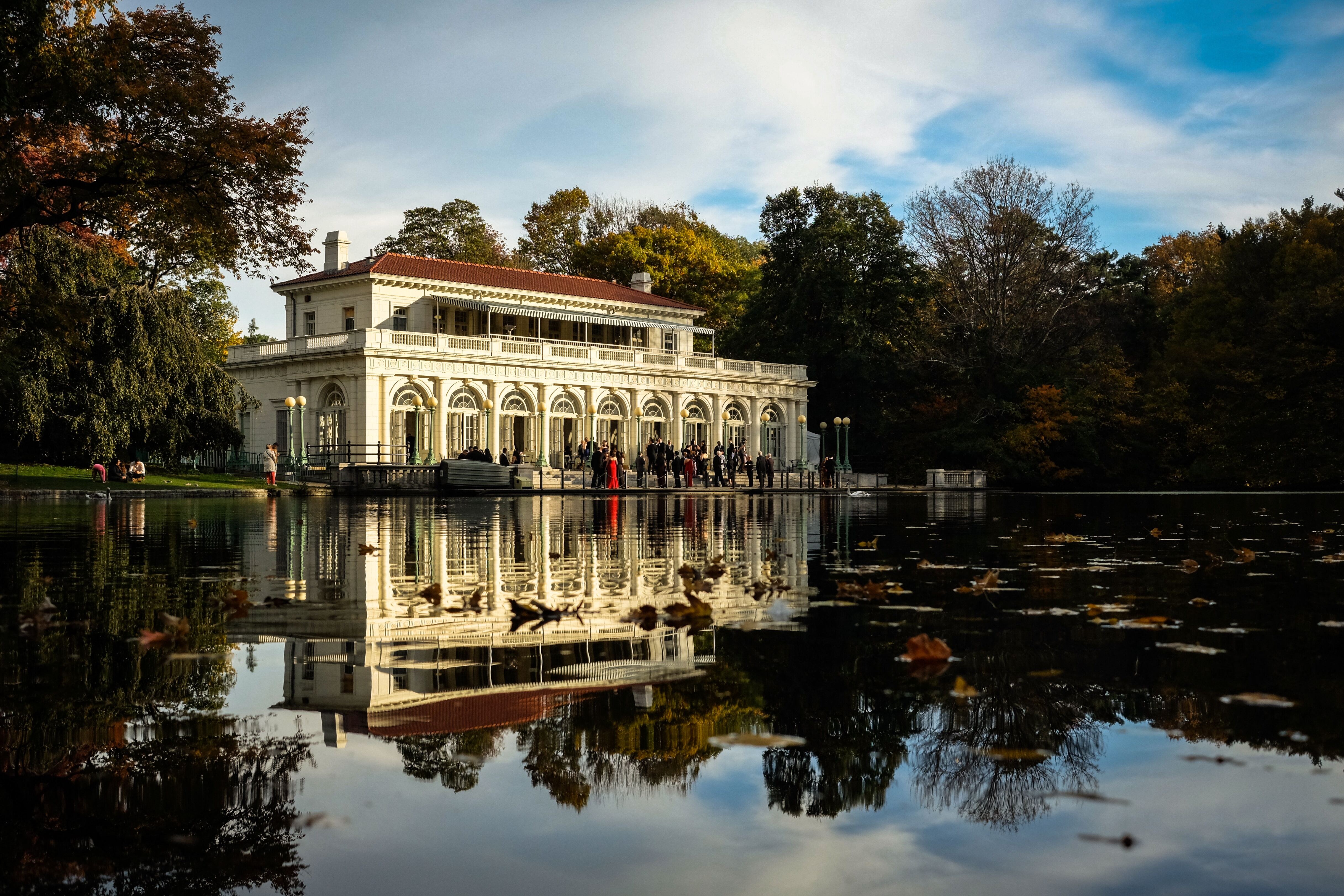 Get a complimentary $250 Deskpass credit when you sign up for a Teams account today.