If you're Chicago-based and looking for a creative space to work from, you're in luck. Chicago is the very first city where Deskpass was available and so it holds a special place in our hearts.
Currently, there are 69 spaces-and-counting on our network, many of which are also available to reserve private offices by the day or multiple days.
While it's impossible to play favorites, we've rounded up 5 Chicago coworking spaces that are especially creative.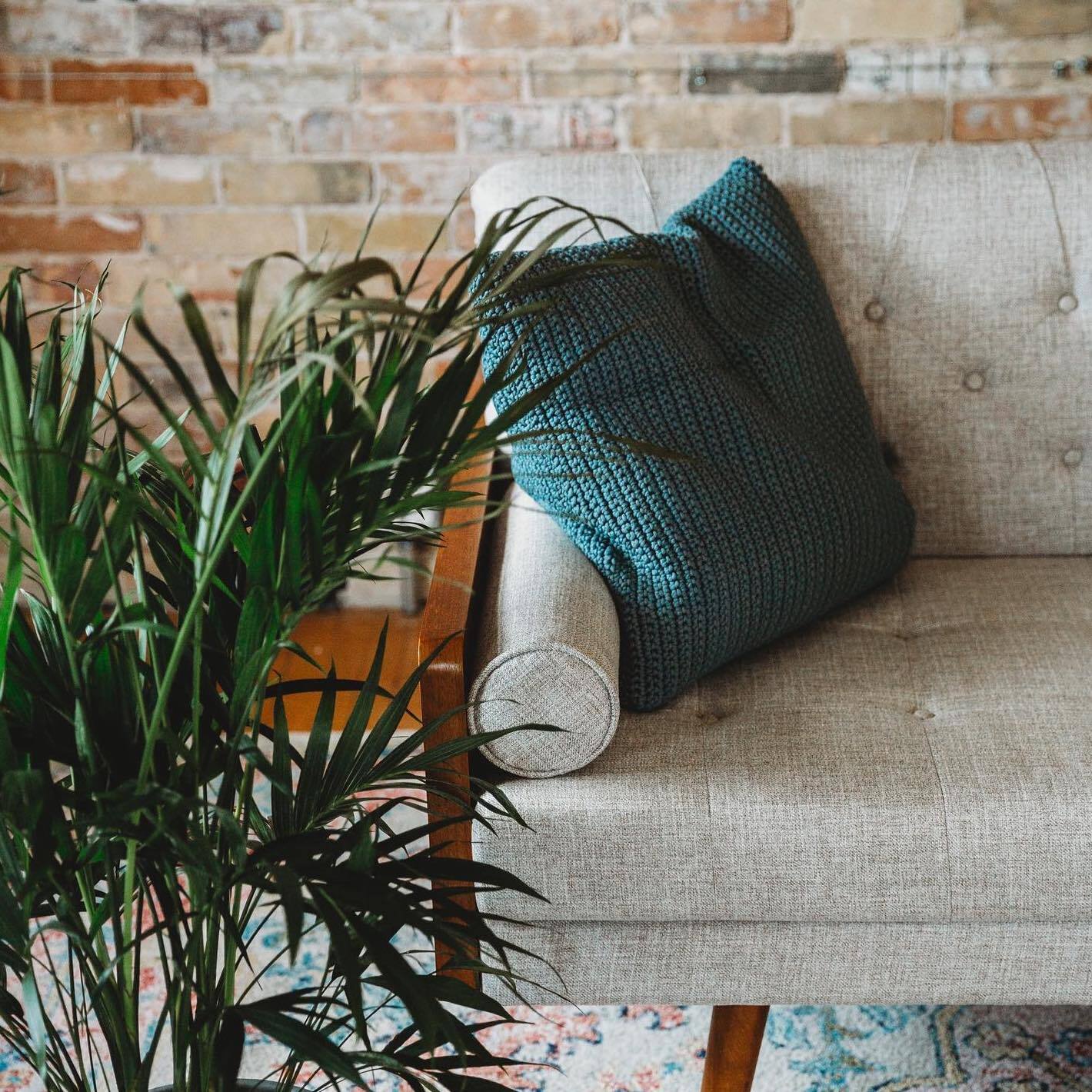 The iCAN Collective
The iCAN Collective is a creative workspace with a mounted projector, open floor plan and luxe decor. Our 3,000 square foot space is great for meetings, presentations or flexible coworking space.
They're located on the second-level of a private entry building in a beautiful loft space with 14 ft ceilings and natural light.
Features include a kitchenette with microwave, full-size fridge, counter space, (10) 6 ft training tables, (6) wooden acacia tables, public multi-stall restroom, high-speed wifi, and multiple chair and seating options.
Also women-owned, you're sure to get inspired by their vibrant furnishings and artwork, as well as their industrial-chic aesthetic.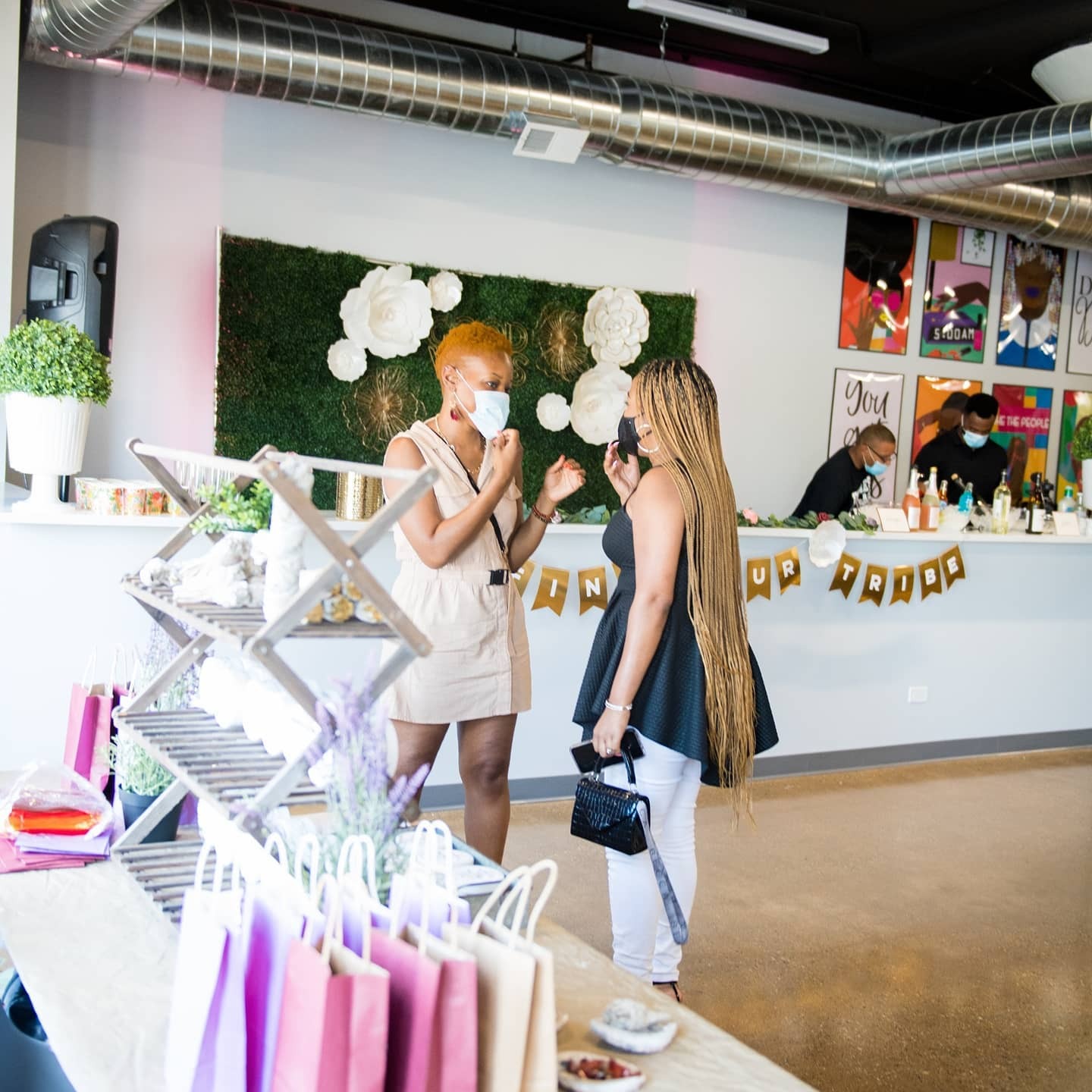 Pilot Project Brewery & Cafe
Pilot Project Brewery & Cafe is a community-focused, micro-brewing facility and tasting room based in Logan Square, Chicago.
With operating hours from dawn until dusk, the tasting room features local coffee roasters morning, and transitions to beer and sandwiches in the afternoon. Consider their space your second home. Settle in with a laptop and invite your friends over for happy hour.
*Deskpass members receive free all day drip coffee, or 1 free tea. Also, Deskpass members get 20% off beer and other coffee products. (ex: latte, cold brew)
Beta at Brooklyn Boulders
Beta at BKB Chicago is built on the premise that a space full of raw energy, vibrancy, art, music, and people pushing physical and mental boundaries can truly foster creativity and more importantly, productivity.
Built into a 25,000 square-foot. hybrid climbing and fitness playground, the workspace is designed to be the hotbed of innovation within the space. It has been designed to provide a tangible location to facilitate the collision of creatives, climbers, entrepreneurs and everyone else.
Beta is great for Deskpass members who lead an active lifestyle and work best in a lively and unique work environment.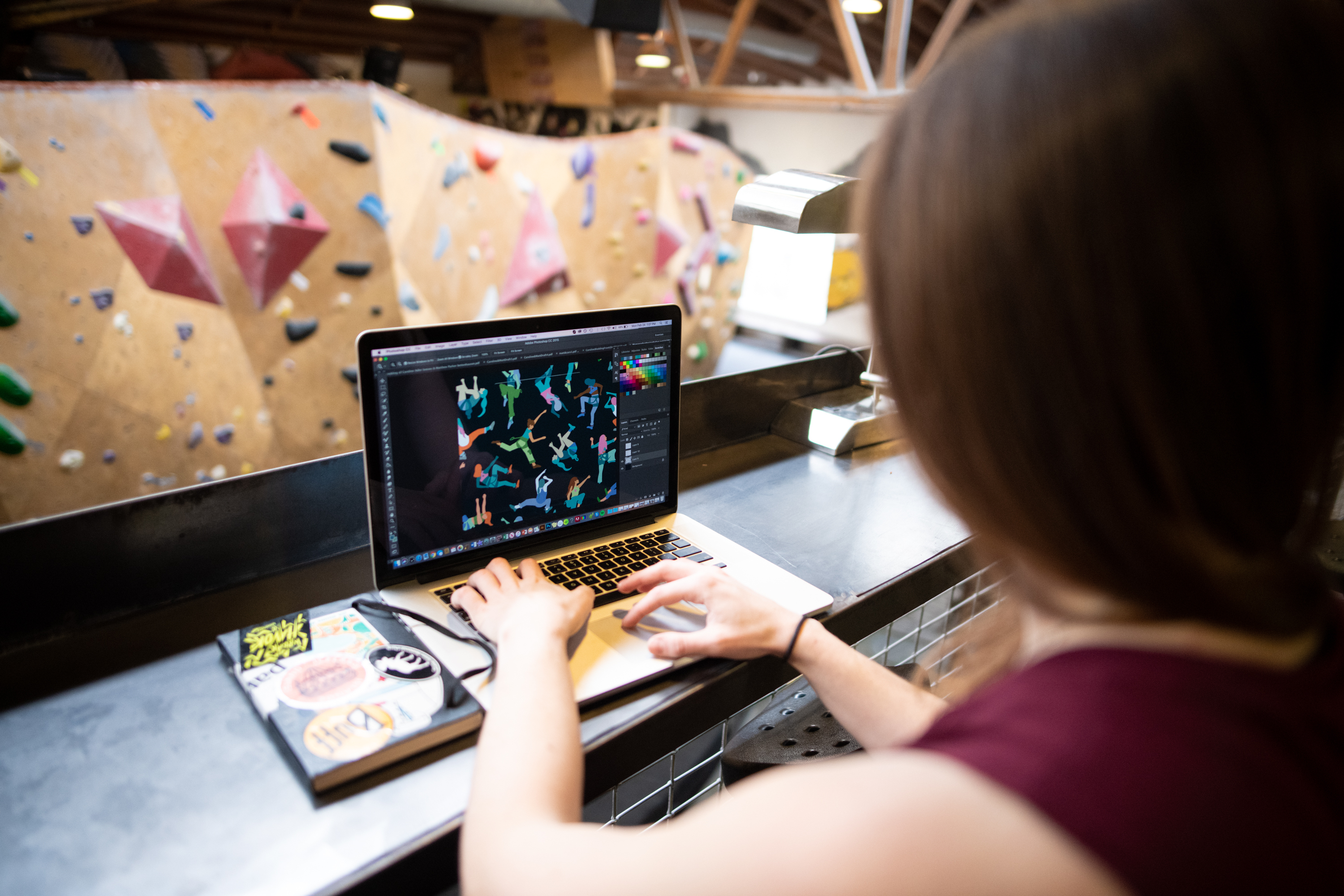 Indigo & Violet Studio
Indigo & Violet Studio is a creative BYOB meeting space with projector, flexible layout, and modern design. As a leading venue for craft workshops and creative events, they focus on unique and modern handmade projects taught in a relaxed studio environment.
The studio has a modern, yet artistic aesthetic. The tall ceilings, exposed brick wall, and natural light are a great backdrop for your next event. The space is best suited for up to 25 guests and is conveniently nestled on the border of Lakeview, North Center, and Ravenswood neighborhoods.
*At the moment, Indigo & Violet is only available to Deskpass members who book private meeting rooms. The tall ceilings, exposed brick wall, and natural light are a great backdrop for your next event.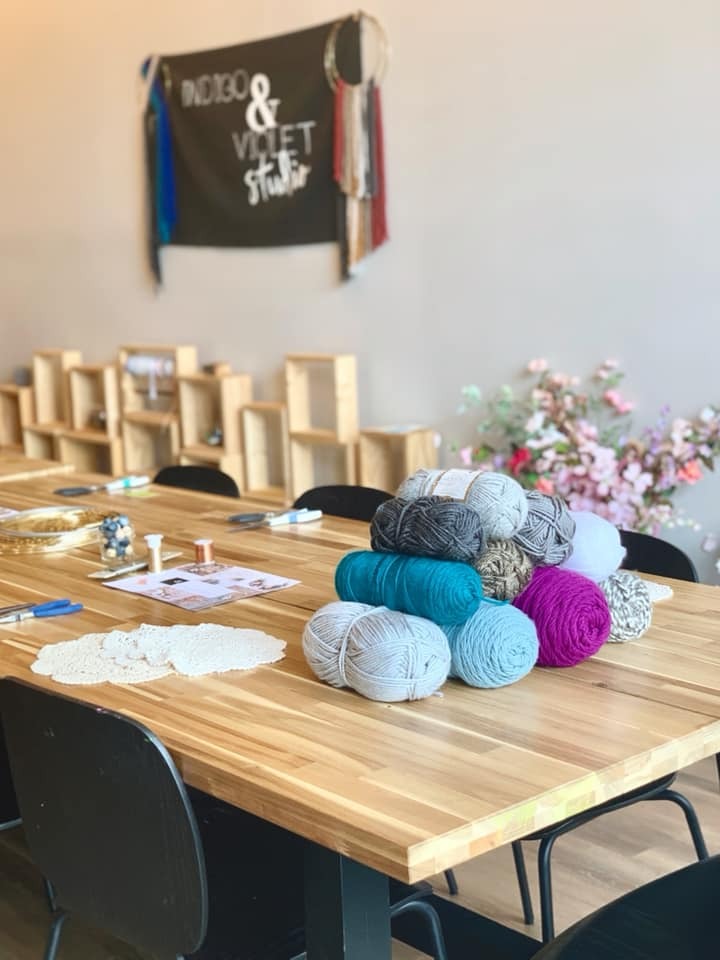 Creative Coworking
Located in Edgewater, Colvin House is home to Creative Coworking's second location. Colvin House was constructed in 1909 by the architect George Maher and was a private residence throughout its history up until the current owners, Angela & Stel Valavanis, bought it in 2015.
While maintaining as much of the home's original integrity as possible, Valavanis updated the space into a fully operational workplace and event venue. We love that the former historic mansion still features 1920s and 30s details throughout.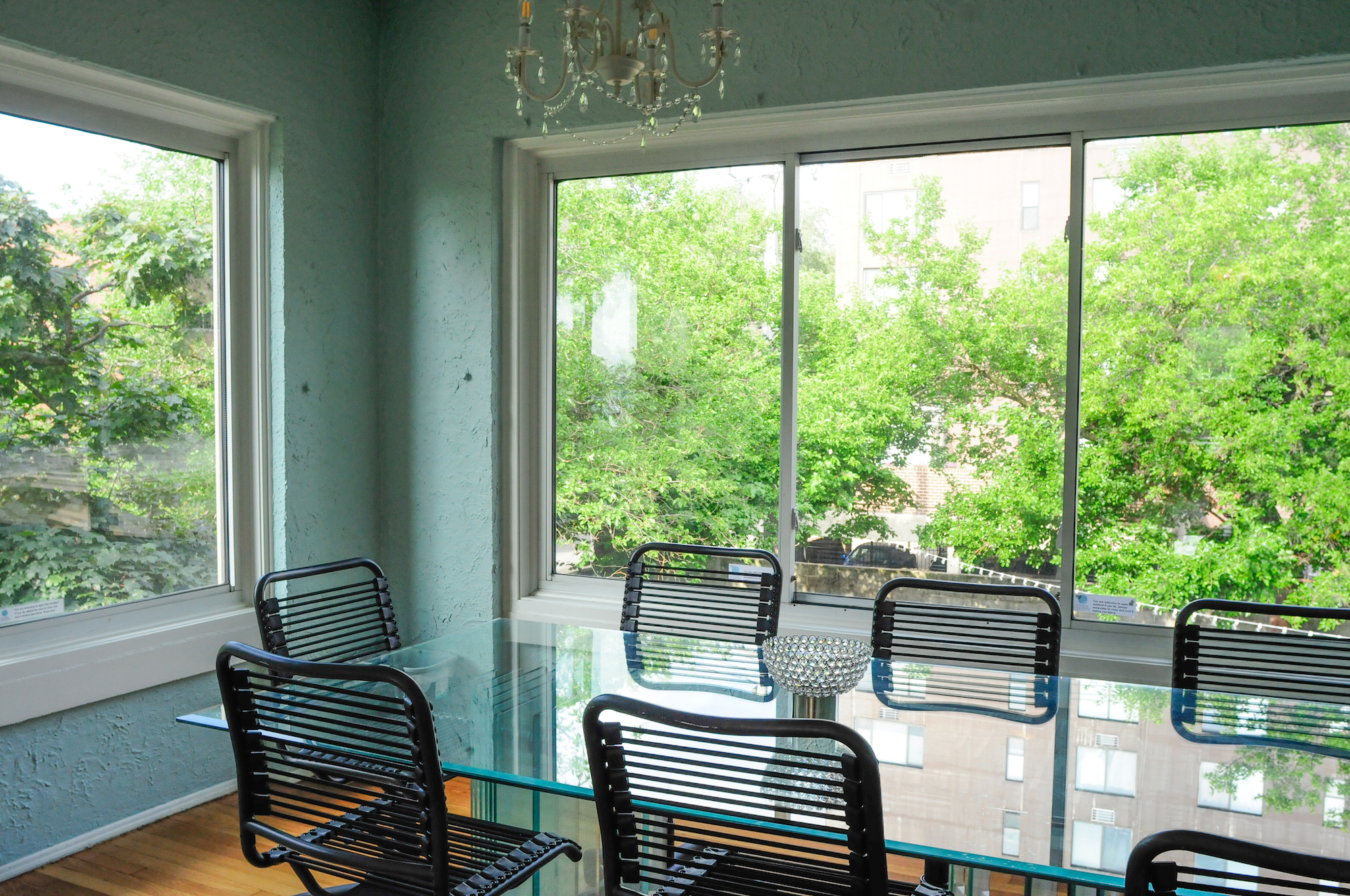 ThinkBar
ThinkBar is located in South Haven, Michigan, a charming and quaint beach side town on the shores of Lake Michigan. It's a great road trip option from Chicago.
Just steps away from shops, restaurants and the beach, ThinkBar provides a short-term, office-equipped work space conducive to all working styles.
Whether looking for a private desk, a casual work environment, meeting space or a collaborative work space, they've got it covered.
Their productive work space has a casual, yet professional atmosphere. We especially love the decor throughout, including one-of-a-kind artwork. Bonus points for being women-owned.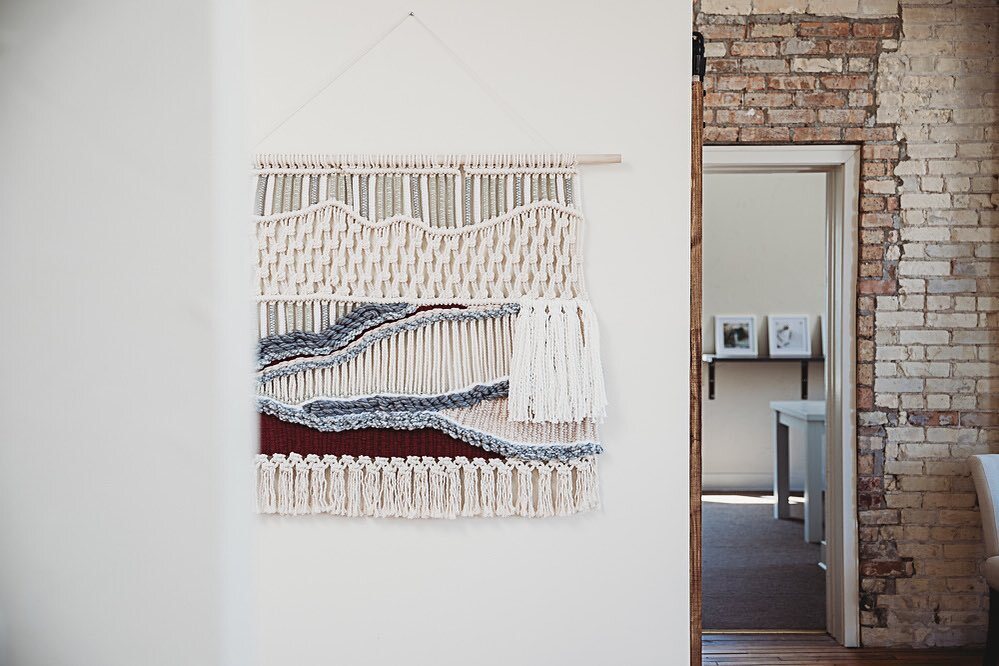 Get a complimentary $250 Deskpass credit when you sign up for a Teams account today.