Winter might be coming, but you'd barely know it by LA standards. Whether you're looking for a quiet space with zero distractions or going for more of a community and collaborative feel, these 8 spaces are sure to spark your creativity.
FoundrSpace
Located outside of LA in Rancho Cucamonga, FoundrSpace has a little bit of everything: hot desk open seating, semi-private dedicated desks, private offices and a conference room that fit up to 10 people and is available by the hour or day (you can reserve directly through Deskpass).
We especially love their private phone booths; they're available and free for all members. Need to wind-down after a productive day? Enjoy a fresh (and free) beer on tap from microbreweries local to the Inland Empire. If you're more of a coffee drinker, they've got that, too.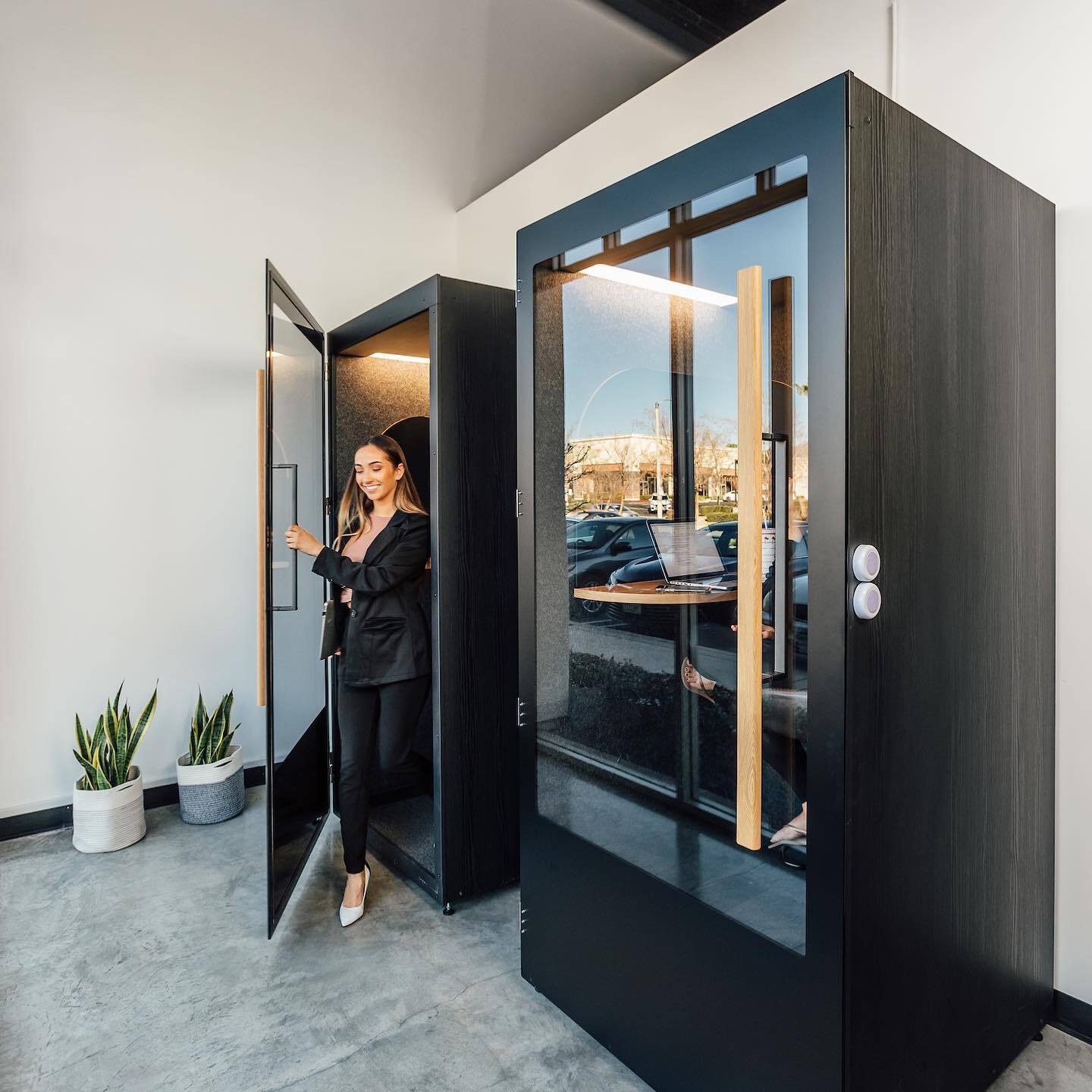 Union Cowork
LA's Arts District is a historic downtown Los Angeles community and in the midst of a revival. The area's charm stems from the fact that it is one of the most walkable neighborhoods in the entire city.
There's both a nostalgic charm and contemporary twist to this part of town, what with a fast-moving wave of redevelopment focusing on the early 20th-century industrial buildings.
Union Cowork offers private offices, dedicated desks, flex desks, conference rooms, and podcast rooms are offered alongside a variety of retail and event spaces with on-site parking.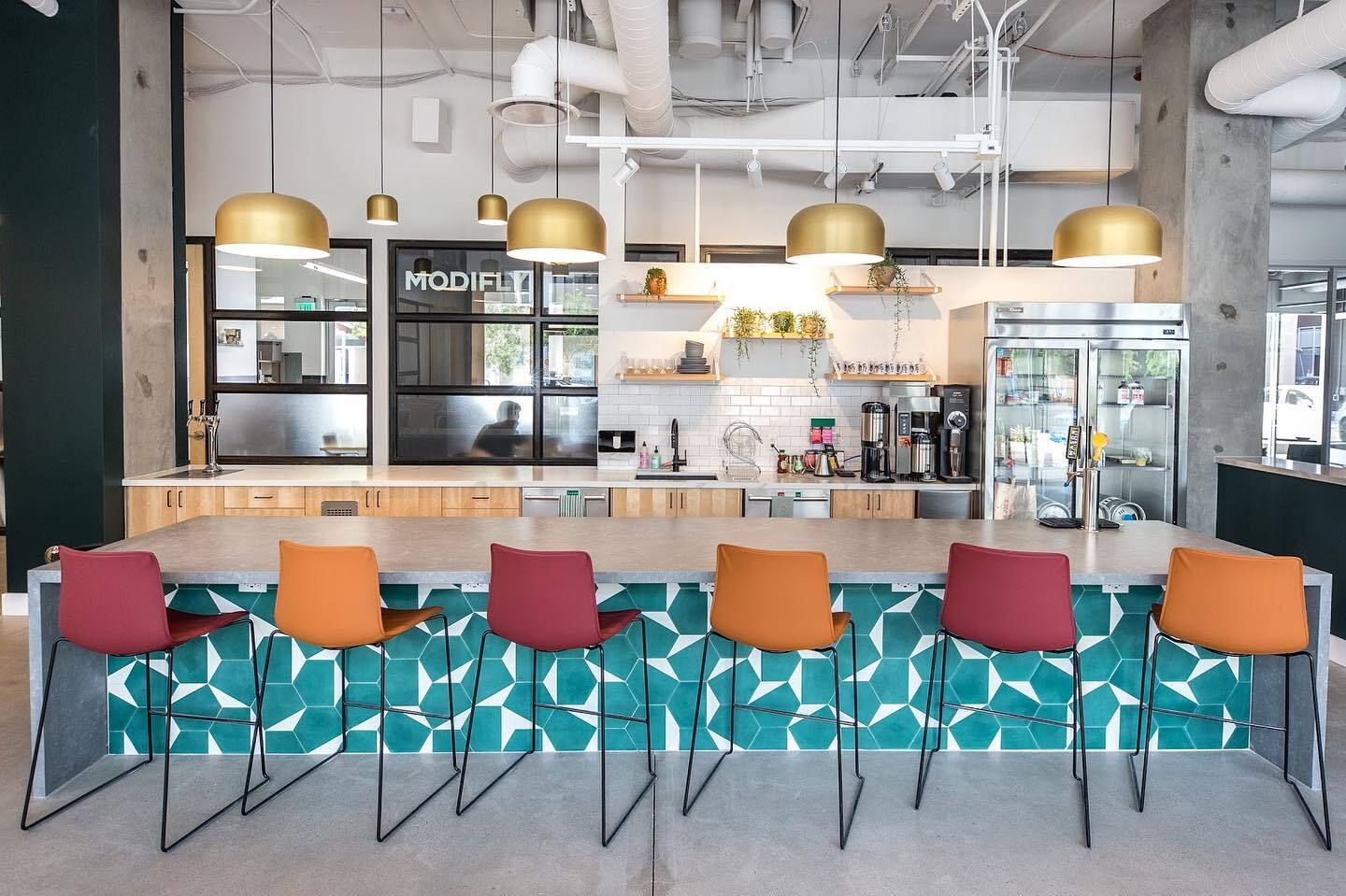 Toolbox LA
Toolbox LA's coworking space empowers entrepreneurs to get more done, faster, without breaking the bank. They have an art gallery, accelerator, maker space, biotech incubator, and more. In a nutshell, Toolbox LA brings the best in hardware and software, all under one roof.
Deskpass members may sit in the downstairs cafe or the upstairs coworking shared desk space. There are four large tables total with ergonomic chairs for shared coworking as well as two round tables and two separate lounge areas with couches.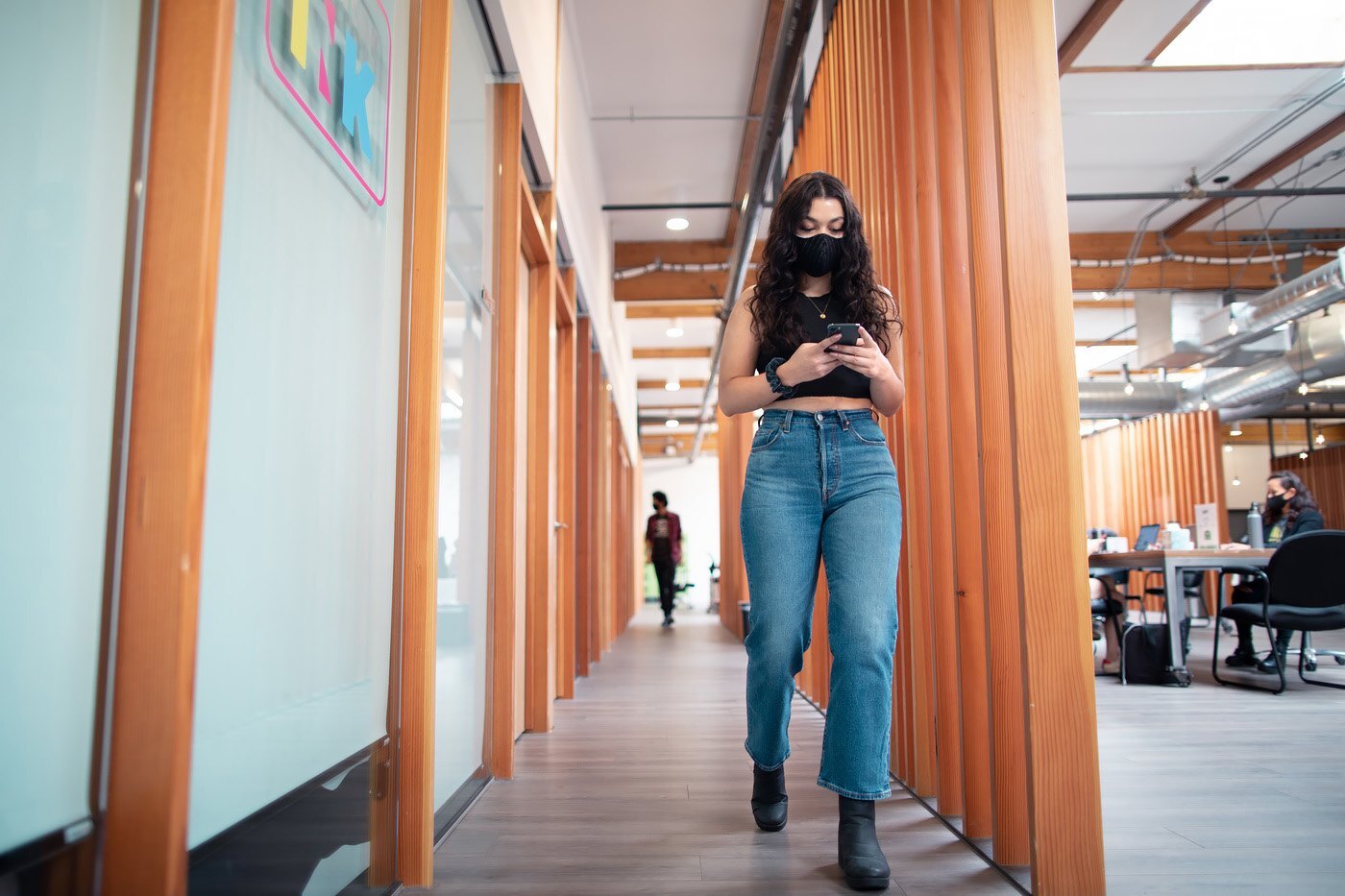 OFIS Cowork
Ofis is a coworking and office space in Mar Vista, a few minutes away from the 405 and 10 highways and Venice beach.
Besides regular events and workshops (mostly virtual for now), working around other freelancers and talented professionals is a unique opportunity to collaborate, be inspired, stay motivated and grow your business.
Bonus points because they're open on weekends; just make sure to make your reservation by Friday at 12pm and shoot them an email to confirm.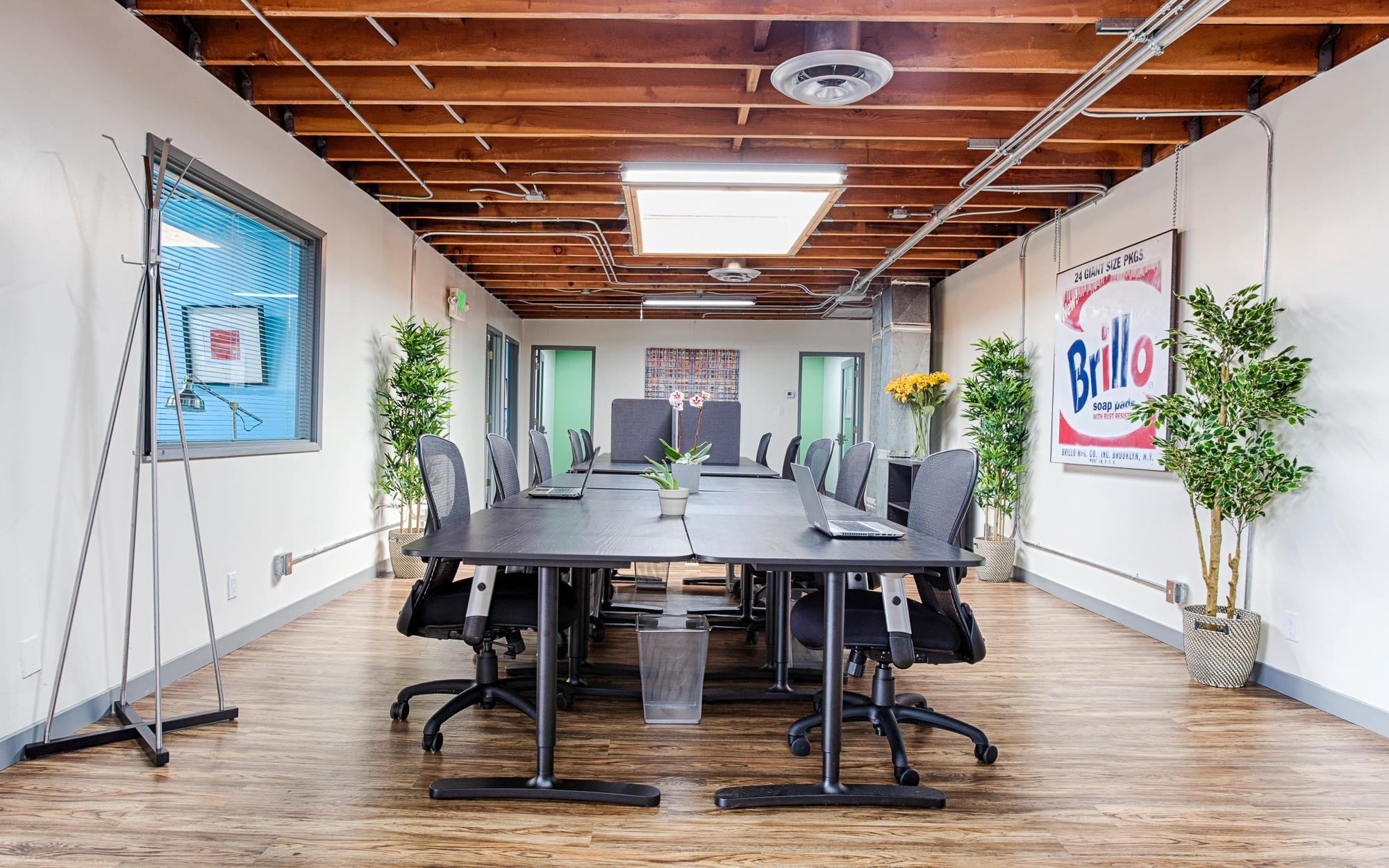 CENTRL Office
Located in the heart of Little Tokyo, a few blocks west of the Arts District and east of the Historic Core at, CENTRL DTLA takes up the seventh and eighth floors of Brunswig Square, with views of downtown Los Angeles.
The space combines a modern aesthetic with a comfortable vibe. Options range from traditional offices to relaxed coffee shop booths, from a relaxed living room to a kitchen island. High ceilings and floor to ceiling windows fill the space with lots of light.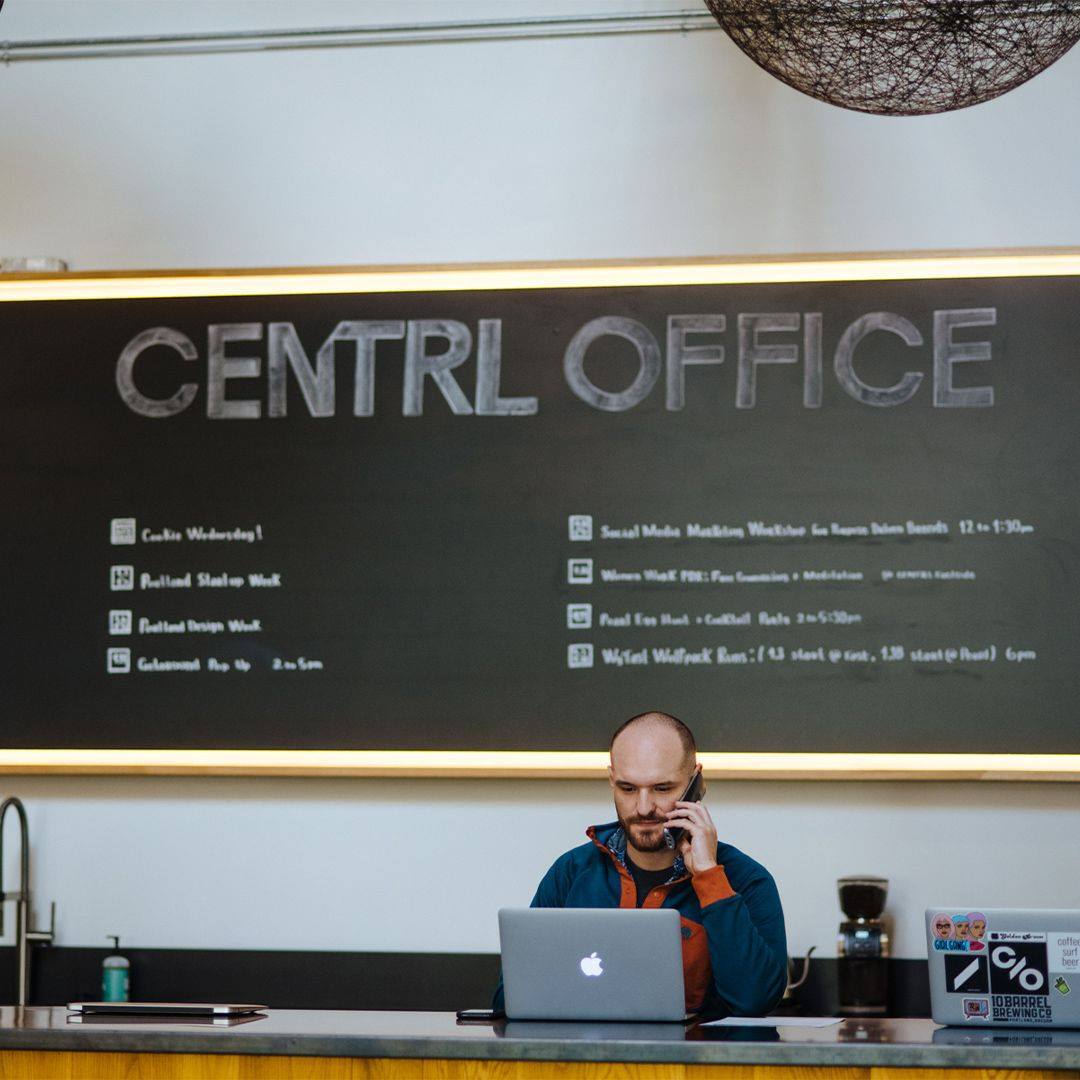 Cross Campus DTLA
Cross Campus is a leading flexible office and coworking operator in Southern California, providing inspiring environments for companies and freelancers to work and foster connections with like-minded professionals.
Their DTLA branch has two floors of offices and open space, with two event venues catering to events for up to 250 people. The location is tough to top; it's right across the street from the Metro Expo Line and just off of Restaurant Row.
Floor-to-ceiling windows, lots of natural light, and plants all add to the space's sharp, mid-century modern design with an urban twist.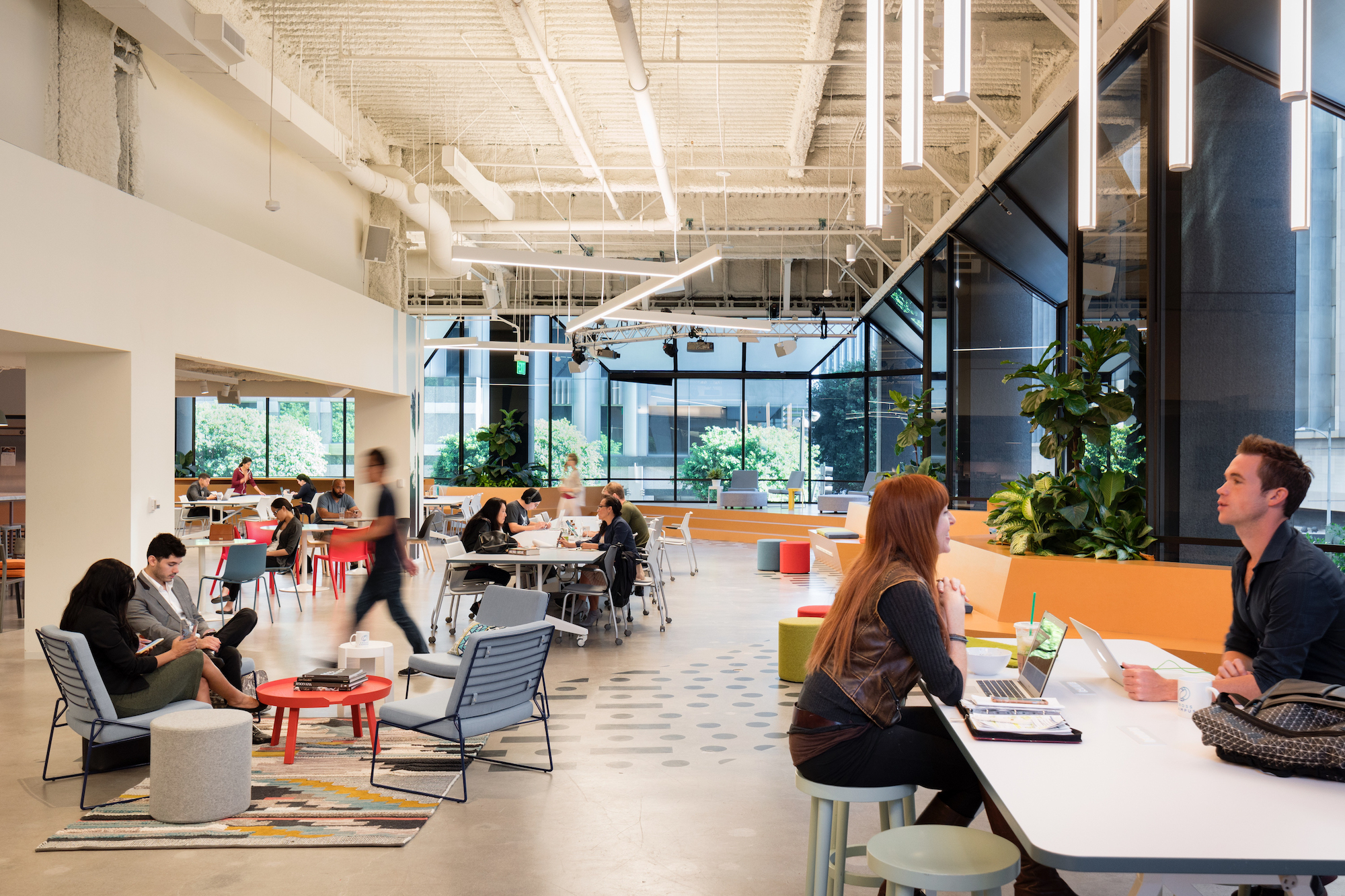 Cross Campus Old Pasadena
With more restaurants per capita than New York City, Pasadena has more than enough eating and drinking options to satisfy your inner foodie. Cross Campus Old Pasadena is the first coworking space to open in Old Pasadena, with a location right in the center of town.
There are lots of open seating and common areas, which is great if you are looking for a comfy setting with flexibility to move around. Vibrant paintings on exposed brick walls and indoor plants create a home-away-from-home feel.
Cross Campus is accessible by public transit (it's across the street from the Metro Gold Line) and if you're driving in, take advantage of their valet parking. Otherwise, there is free guest parking a few minutes-walk away.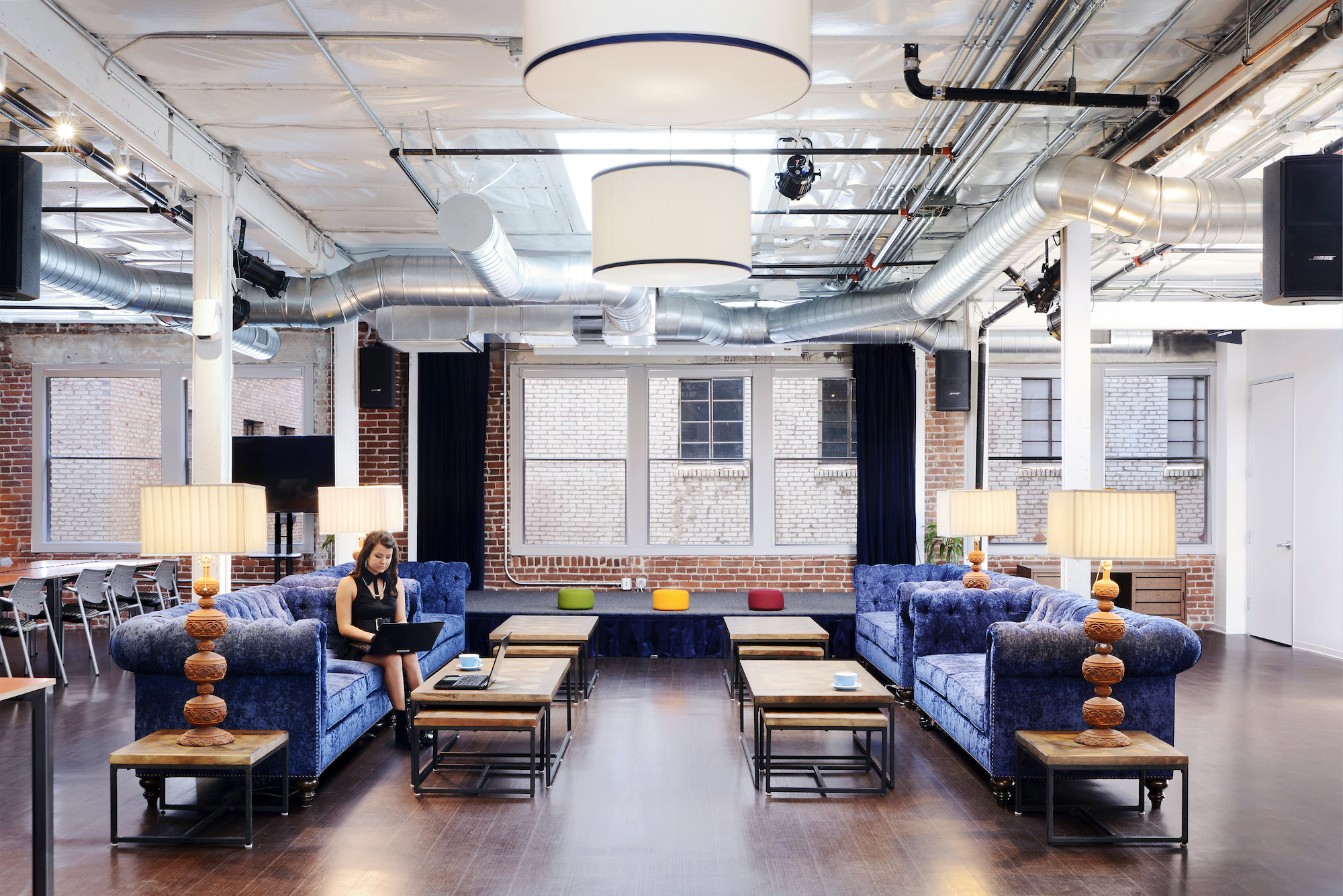 LA Create Sp_ce
La Create Sp_ce is a coworking community located in Downtown Inglewood California. Members have access to work spaces, hot desks, conference rooms, production studios, as well as all of the resources needed to create projects, host events, and get business done.
They believe that connecting like-minded individuals with motivation, positivity, and a great workspace are crucial to accomplishing your goals. At La Create Sp_ce, it's all about meeting, creating, and taking advantage of any and all new opportunities.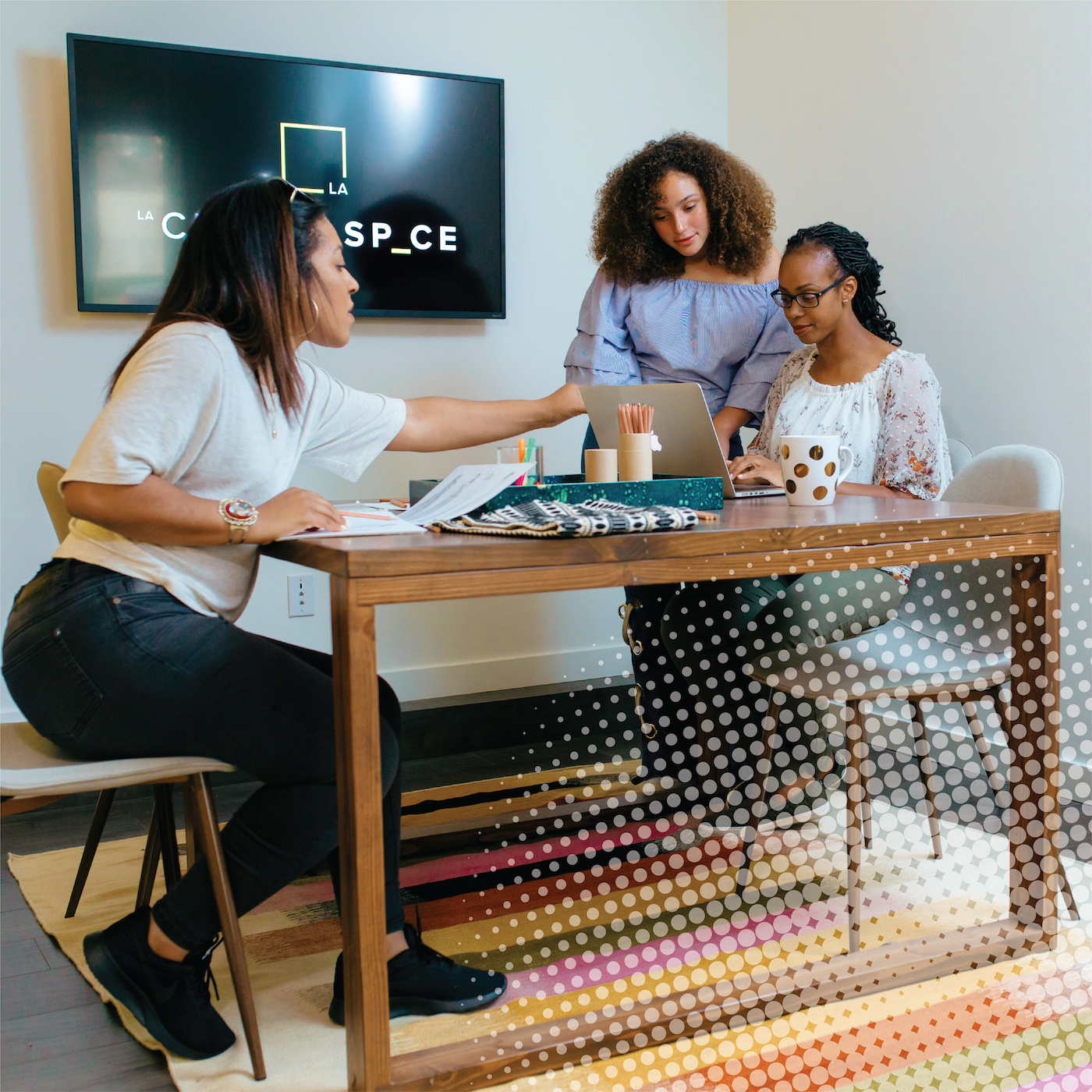 Get a complimentary $250 Deskpass credit when you sign up for a Teams account today.