Our team here at Deskpass has been deeply moved by the events that have occurred the past few weeks and we stand with the Black Lives Matter movement. We know that action is needed to enact change and we choose to use our platform to support and promote Black-owned spaces.
This is something as both individuals and as a company we care deeply about, and we are committed to taking practical steps forward to utilize our platform to better serve under supported and underrepresented members of our community. As we continue to make thoughtful and accountable steps toward enacting real change, it's important for us that we get honest and open feedback from the black community.
For today, we've launched new filters allowing us to highlight Black-owned spaces in our community. Scroll below to learn more about the amazing Black-owned spaces in the Deskpass network and how to best support them now, and in the future.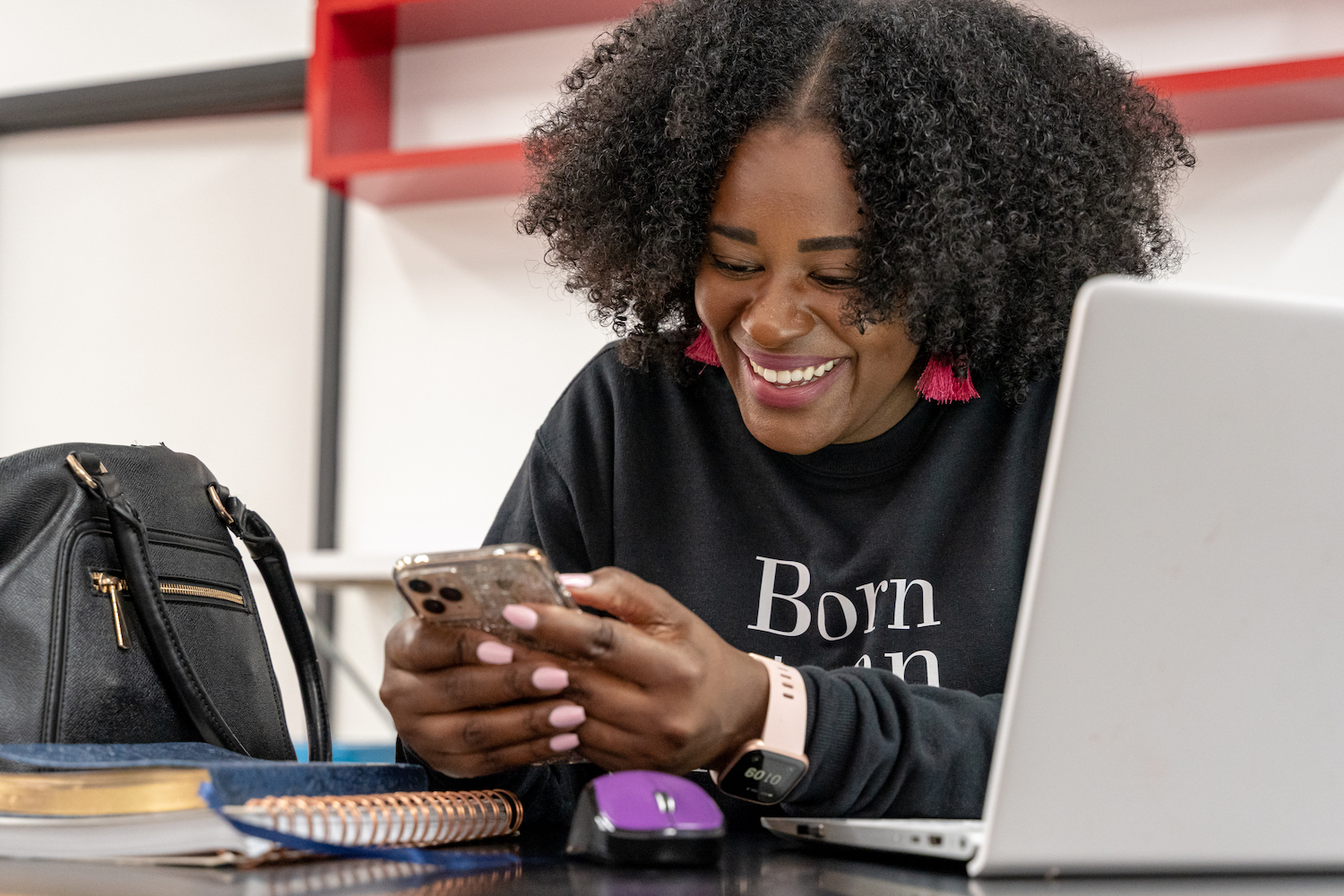 Mox.E - Chicago
Mox.E exists to build a strong business-focused community that supports ethnic diversity and fosters the spirit of entrepreneurial collaboration for success. They are THE work space and community in Chicago South Loop where under-represented entrepreneurs go to build, connect, and capitalize their businesses.
For over twenty years, Founder and President, L. Brian Jenkins has dedicated his life to coaching, connecting and capitalizing minority entrepreneurs.
"Its always been my mission to further the impact of minority-owned and led businesses throughout Chicago and abroad. I want to ensure that all entrepreneurs; especially Black, Latinx and Women find support and community, while learning from our business-growth and industry-specific workshops, leadership speaker series, start-up courses, capital-access events and more. We look forward to duplicating this model throughout the nation," states Jenkins.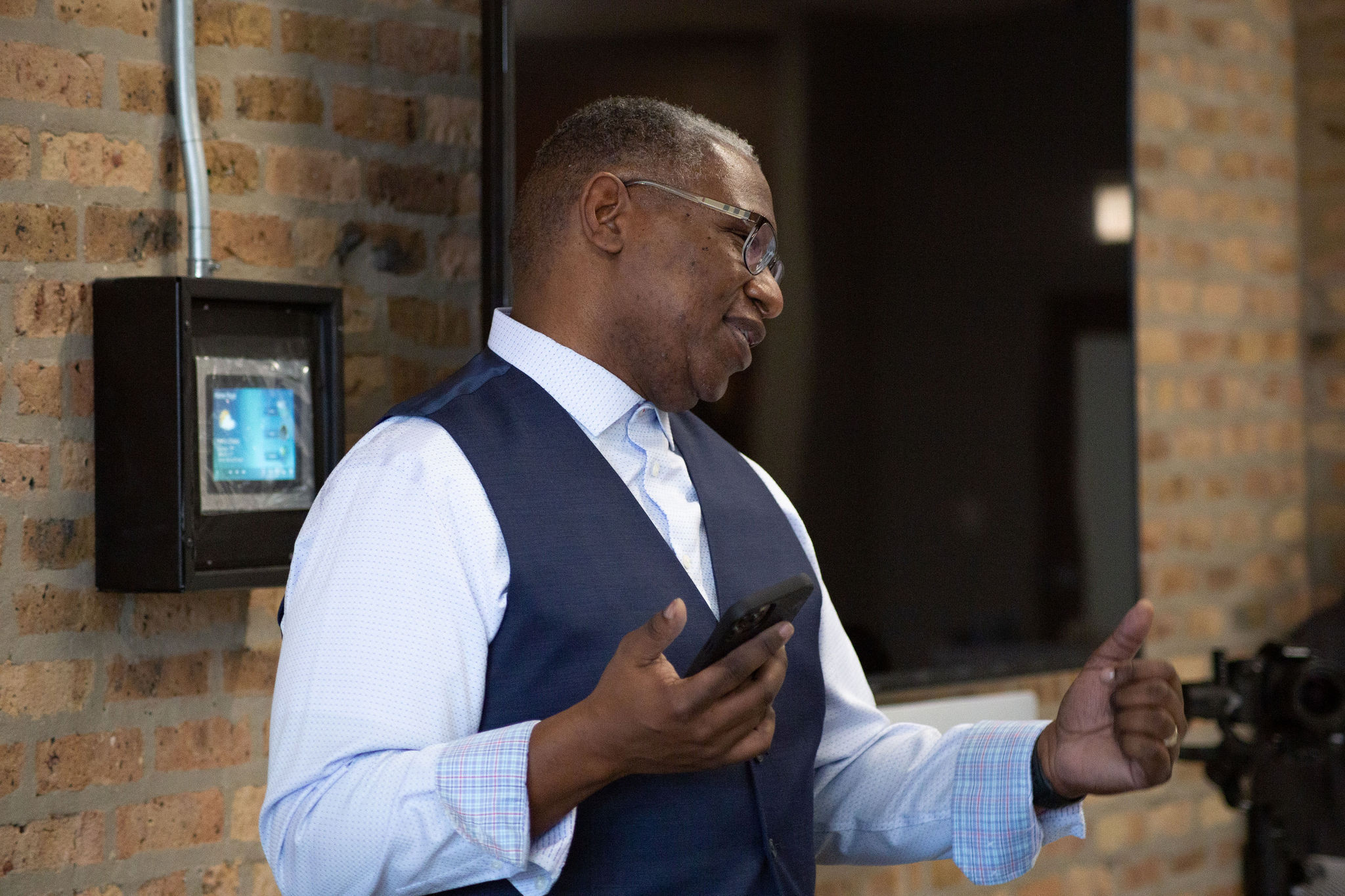 Blue Lacuna - Chicago
Blue Lacuna is an inclusive startup incubator powered by Ignite Technology & Innovation, the nonprofit whose mission is to create equitable wealth and a shared prosperity in under-resourced communities.
African American founders, Tracy G. Powell and Nikki Bravo, develop affordable, accessible coworking spaces enriched with classes and programs like the Ignite Entrepreneur Initiative designed to empower entrepreneurs with the knowledge, tools and support they need to succeed.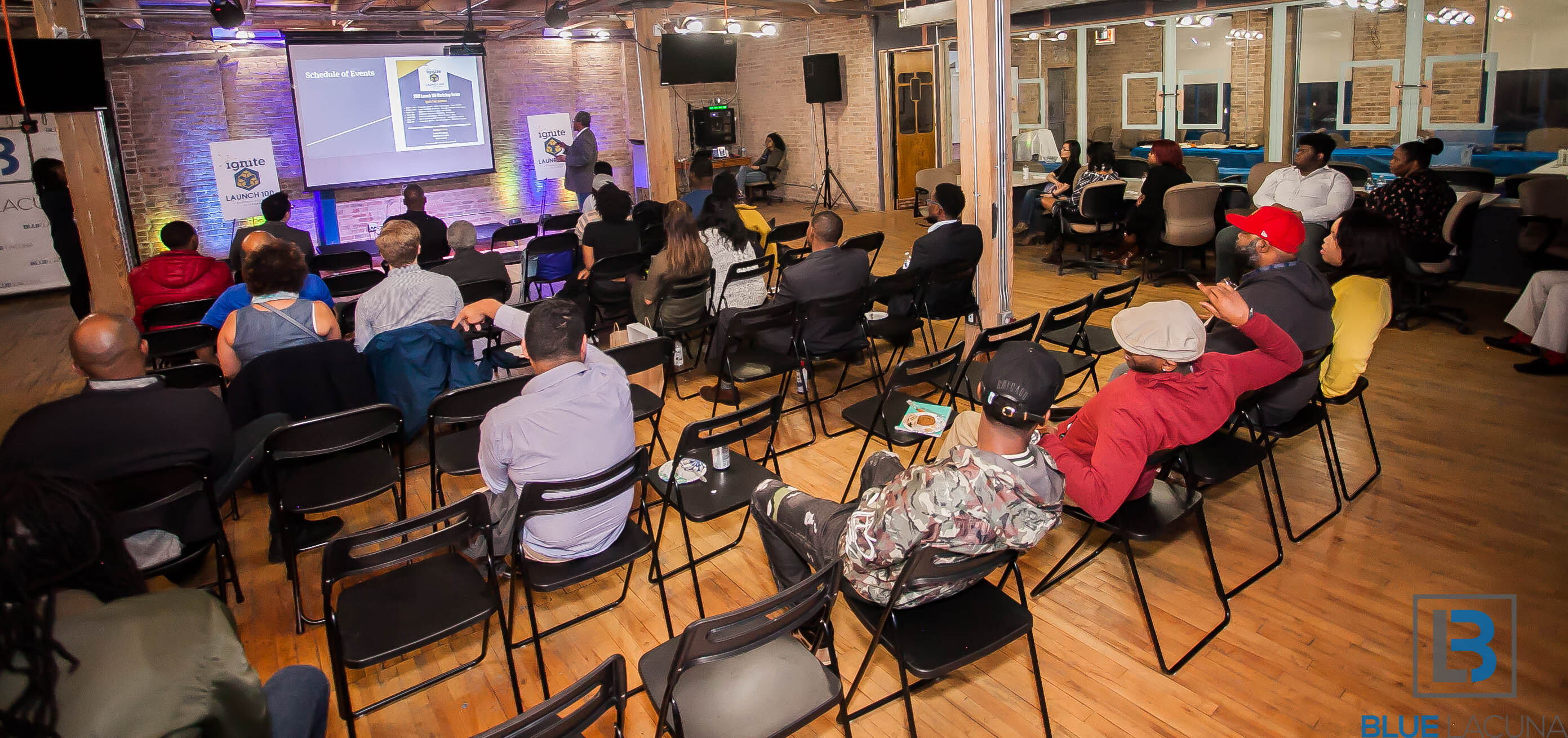 Equal SPACE - New York
=SPACE strives to create a unique culture and positive share space. Headquartered in the City of Newark, our sharespace provides resources for startups, coaching for tech companies and an ecosystem for artists to share their work and thrive. We offer programming to help build, grow and scale businesses, with the vast majority (>85%) of that programming being free.
Founded in 2015 as a pop-up experience, =SPACE has gone from a 900 square foot space to over 12,000 square feet, in the heart of Newark. We are the only minority-owned share space in the state and our facilities include amenities that focus on our communities' creative needs including a state-of-the-art podcast studio, multimedia studio and a 1,200 square foot event space.
=SPACE's social impact mission is to close the wealth and knowledge gap in ownership by providing programming and tangible resources not only to our members, but the larger community. We work hard, advocate hard and celebrate hard. Walking off the elevator into =SPACE, you already know that everyone within those walls not only wants you to win, but will help you reach those milestones.
*words by CEO, Akosua Ayim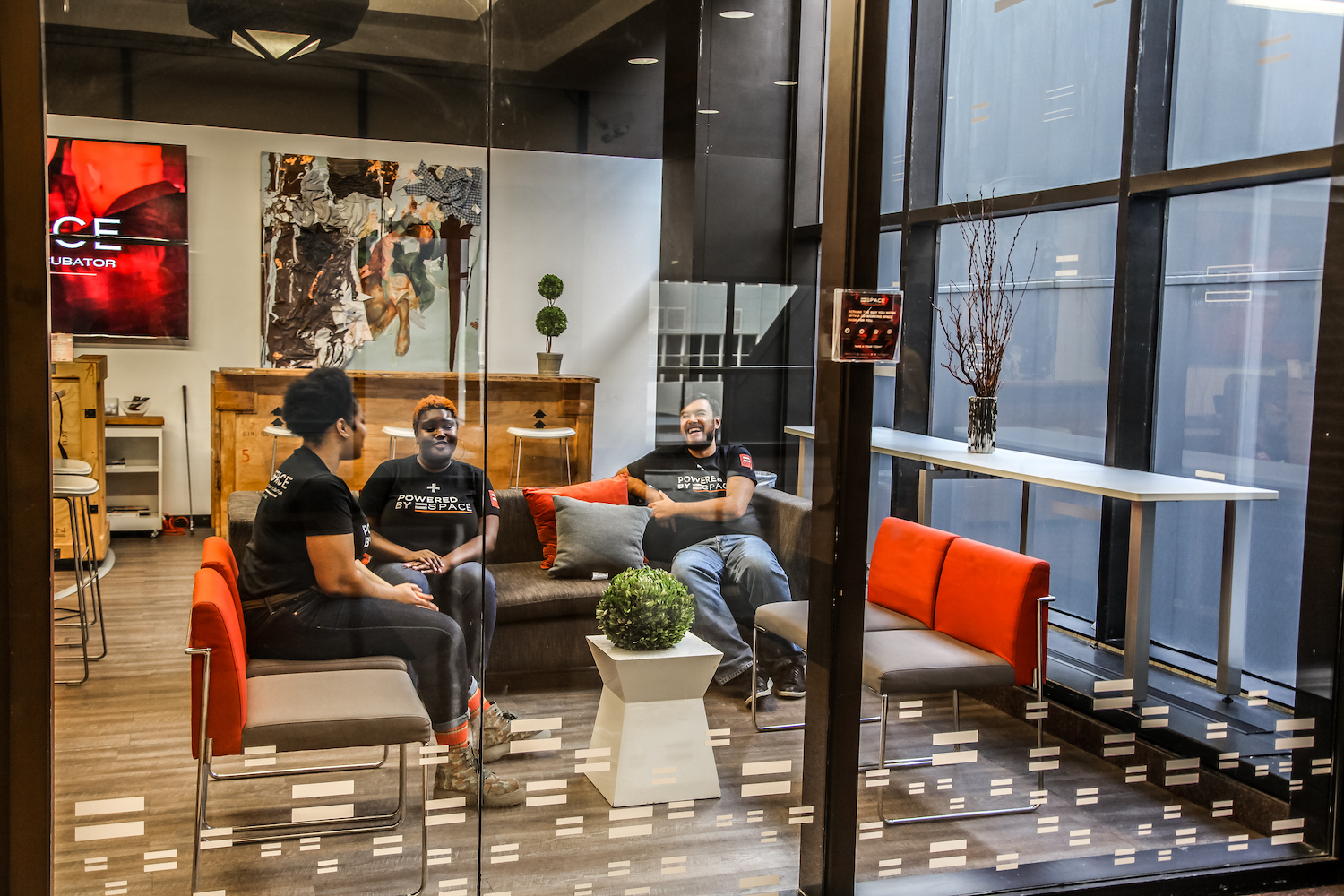 Black Dot - Seattle
From curated panels and distinguished guest speakers to cross-industry professional networking events, Black Dot serves as a space for intellectual discovery and cultural connection where new opportunities are created for personal, professional and business growth.
"Black Dot provides knowledge, technical training, professional development and a comprehensive curriculum for start-ups. We pride ourselves on curating a culturally resonant and inclusive community environment." — Community Manager at Black Dot, Curtiss R. Calhoun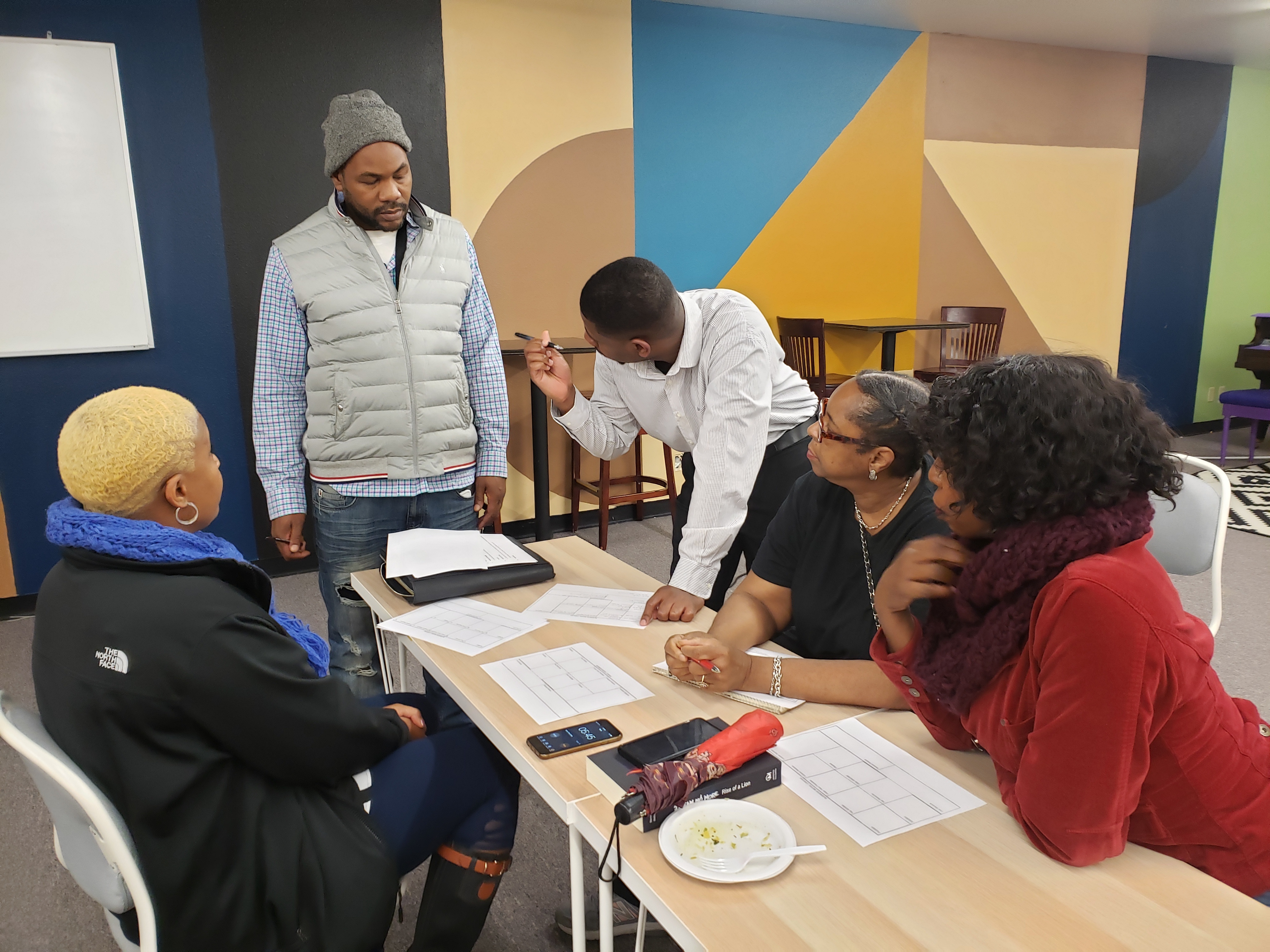 Oakstop - San Francisco
"Oakstop is a black owned and black operated place-based enterprise, offering affordable workspace, event space, and arts programming to catalyze collaboration, professional development, and economic sustainability for creative entrepreneurs and small local businesses." — Daniel Aderaw Yeshiwas of Oakstop
In an effort to support local artists, Oakstop produces rotating art exhibits that highlight emerging artists with relevant social or cultural messages. The artwork is displayed across all of its walls at each location.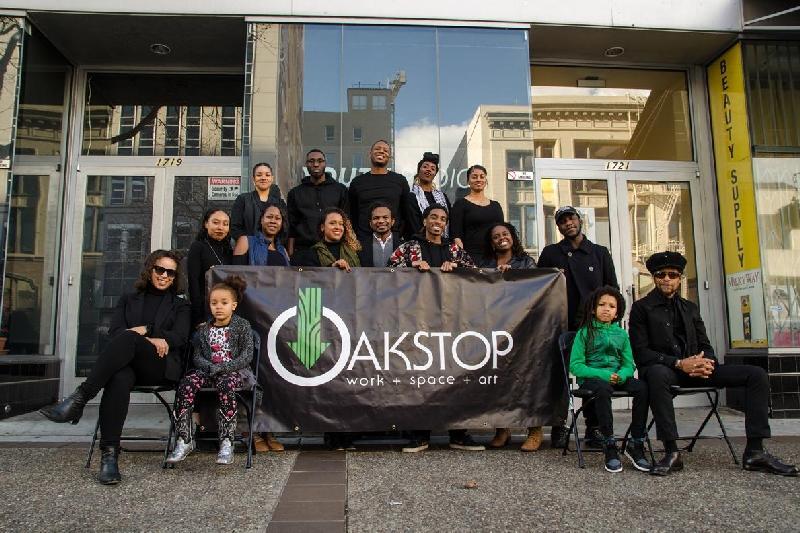 Thynk Global - Miami/Fort Lauderdale
"Thynk Global is an innovative coworking space designed by and for minority women. Founded by Maghan Morin and Jeanine Suah, Think Global invites minority women and their allies, both make and female entrepreneurs of all ethnicities, to network, get organized, collaborate and grow their business.
In addition to empowering young entrepreneurs, founders Morin and Suah hope to combat gentrification in the neighborhoods in which they open their coworking spaces (their first location is in Miami's Little River District). Through Thynk Global, they aim to help these communities by creating high-quality hubs that promote socio-economic inclusion."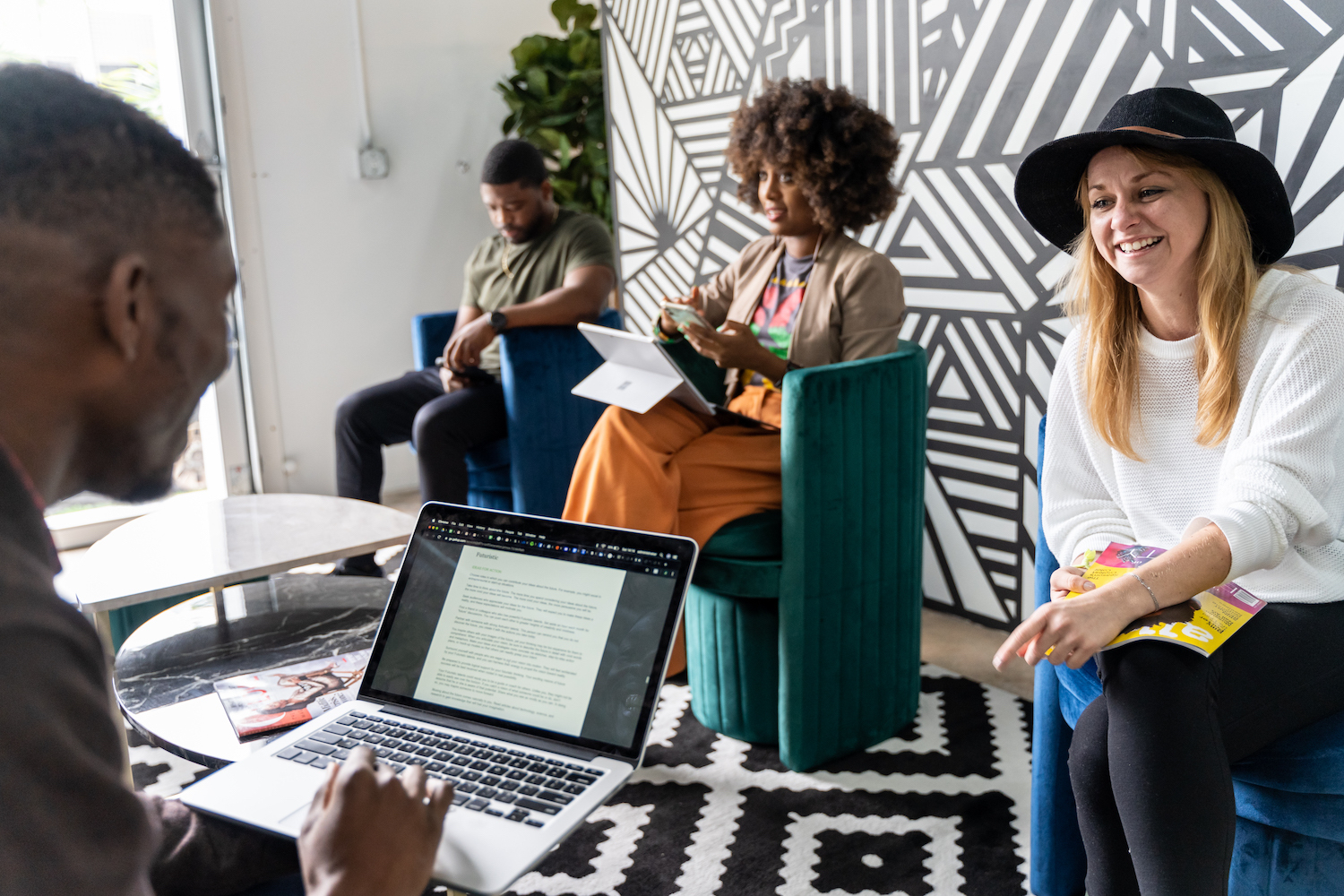 Perfect Office Solutions - D.C.
Founded by Chiko Abengowe, the original vision was born out of a great need to provide professional, affordable and flexible office space for businesses of all sizes. Today, Perfect Office has several locations throughout the Washington D.C. Metro area.
"Perfect Office was created to service the office needs of all entrepreneurs by providing affordable, professional and flexible workspace. Entrepreneurs need an arena where they are free to perform their art and talent, Perfect Office is just that." — Perfect Office Founder and CEO, Chiko Abengowe
LA Create Sp_ce - Los Angeles

Located in Downtown Inglewood, California, La Create Sp_ce believes that connecting like-minded people with motivation, positivity and a great workspace are crucial to accomplishing your goals. The atmosphere here feels very collaborative, with members sharing ideas and resources for added growth.
All types of coworkers come here, from freelancers to startups, and there's a place for everyone. Deskpass members can work from La Create Sp_ce's communal desks and also take advantage of other shared spaces such as the kitchen where there are snacks, fruit and special daily treats.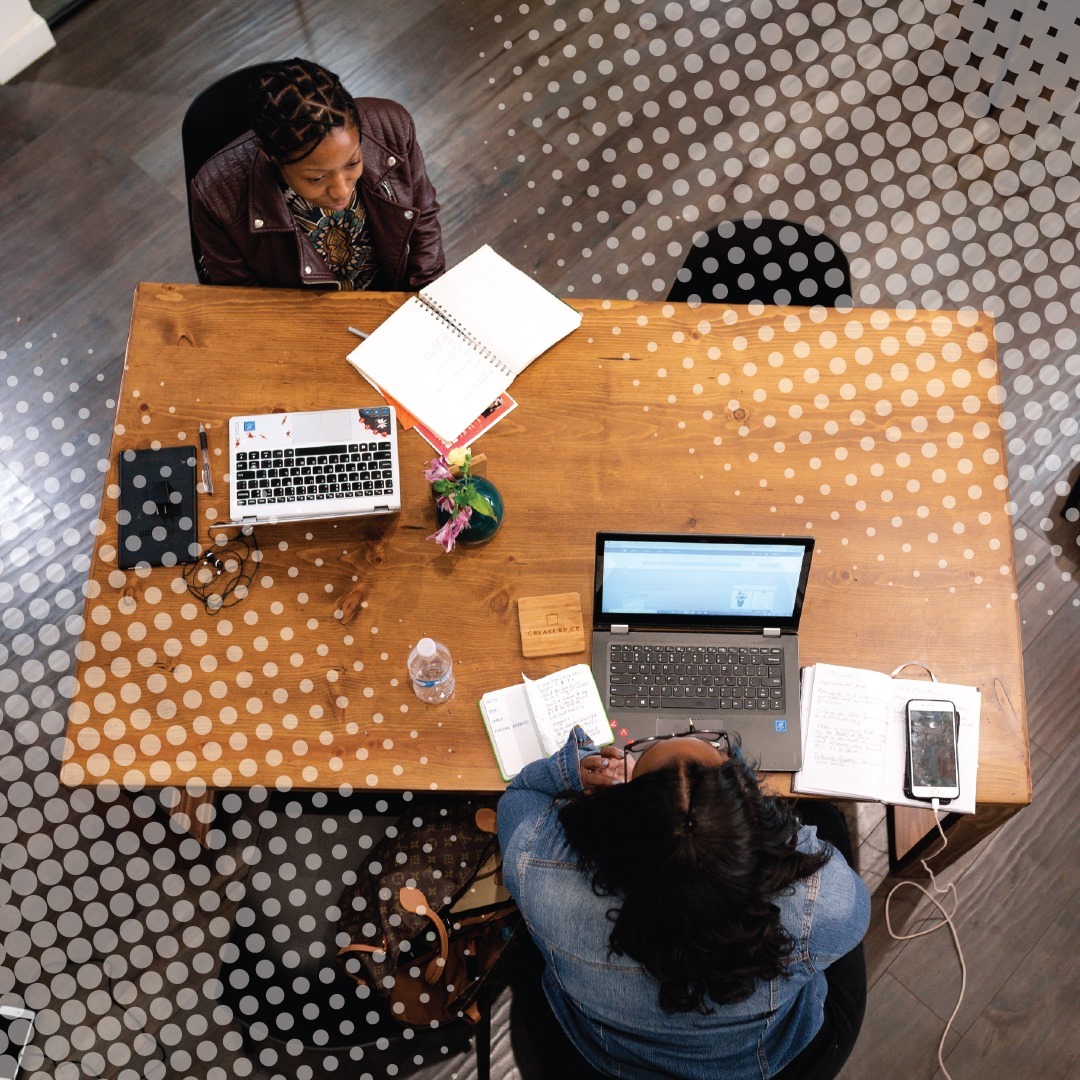 DBC Offices - Chicago
Located in the south suburbs of Chicago, DBC Offices first opened in 2017 after space owner, Michiel D. Burnett, was unable to find flexible, affordable office space options.
Today, DBC is much more than a coworking space with meeting rooms; it's an experience in joining a community of like-minded entrepreneurs and small business owners that are creating real change in the world. They also run a podcast, The Red Hot News, that looks at the holistic view of life as a business owner.
"At DBC Offices we serve all of our community and we look forward to helping people succeed. We live in the community, serve through our business in the community and give back to our community (including DBC Gifts Of Love). We are entrepreneurs giving back to those in need." — Michiel D. Burnett of DBC Offices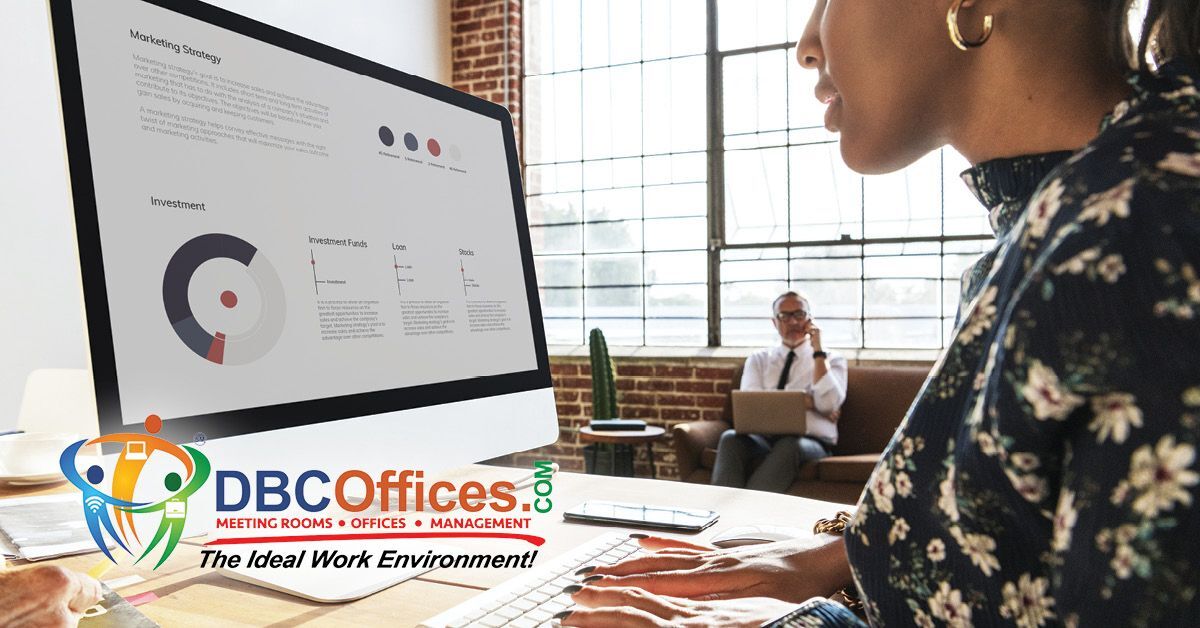 The Nest Coworking - Jacksonville
The Nest Coworking opened in January 2017 for the purpose of creating a space to support, motivate and inspire creatives, entrepreneurs, solopreneurs, remote workers and small business owners to be productive and successful.
"As a partially black owned business we have had our set of challenges but our local community and members are so awesome it feels like family. Community outreach is extremely important to us and anytime we can partner up for a cause we are always ready to help.
For the past couple of years, we have partnered with the Prom Project as a drop off location which is dedicated to helping High School Senior girls from low income families attend their prom with self-confidence and in style by providing prom dresses and accessories." — The Nest Coworking Co-Owner & Chief Financial Avian, Patricia Orange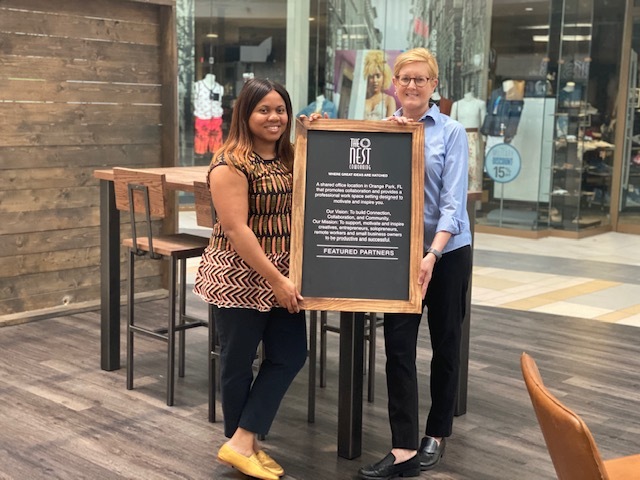 homiey Fruitvale - Oakland
After a year of traveling around the country for work, Ebonie Cobb (she/her/they/them) decided to open homiey Fruitvale and create a workspace where people like her can focus on creativity and meetings without having to worry about safety or impeding on someone else's space. homiey also features Oakland-based artists, chefs, and networking mixers for LGBTQ entrepreneurs.
Homier Fruitvale is woman, black and LGBTQ-owned, with a priority to provide affordable coworking and event space to their community.
They also have two Chicago locations—one in Humboldt Park and the other in Noble Square.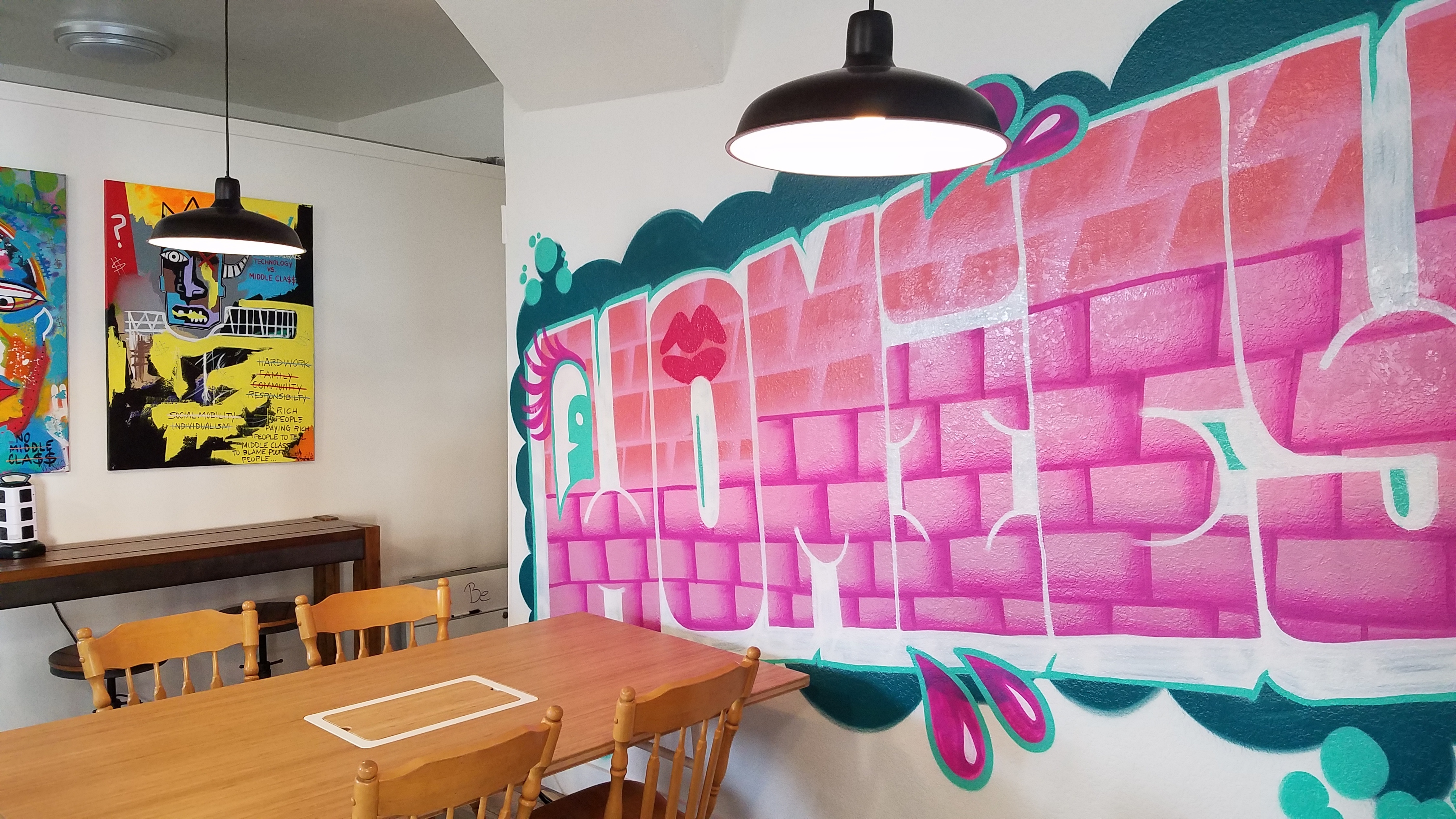 Work Evolution Long Beach - Los Angeles
Work Evolution is Downtown Long Beach's first coworking community, and the environment they've created is both creative and collaborative. Many innovators and influencers work from here, ranging from freelancers to entrepreneurs and startups.
They like to think of themselves as more than a tech workspace, but rather, a dynamic community of influencers, social innovators, entrepreneurs, startups, artists and thinkers. Members enjoy bouncing ideas off of each other, sharing resources, gaining feedback on their current projects.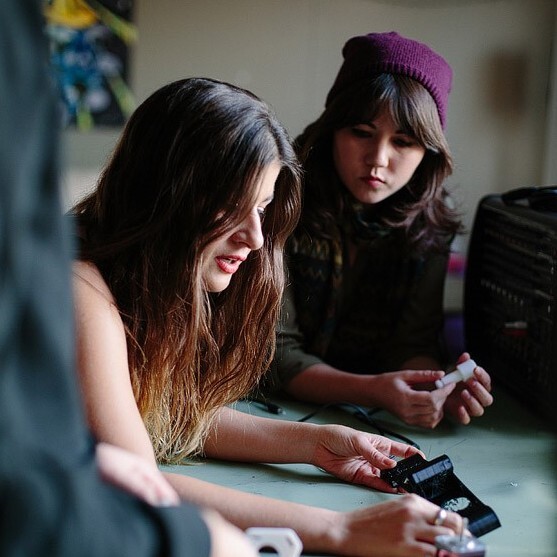 Second Shift - Chicago
"Second Shift came to life because my co-founder, Nicole Vaquez, and I believe in the power of community, and every day we see that represented in new, wonderful ways both in and around our space.
Putting people and inclusion first, we've been able to build a strong culture of sharing and support, where our members can simply be themselves, and get more out of their work day by being open with their identities, work challenges, and strengths.
Through the community, we've made partnerships to showcase the work of the arts nonprofit, I Paint My Mind, hosted an Asian-American storytelling night, and offer free monthly coding classes for local families with We All Code. At Second Shift we're doing more, together." — Second Shift co-owner, Levi Baer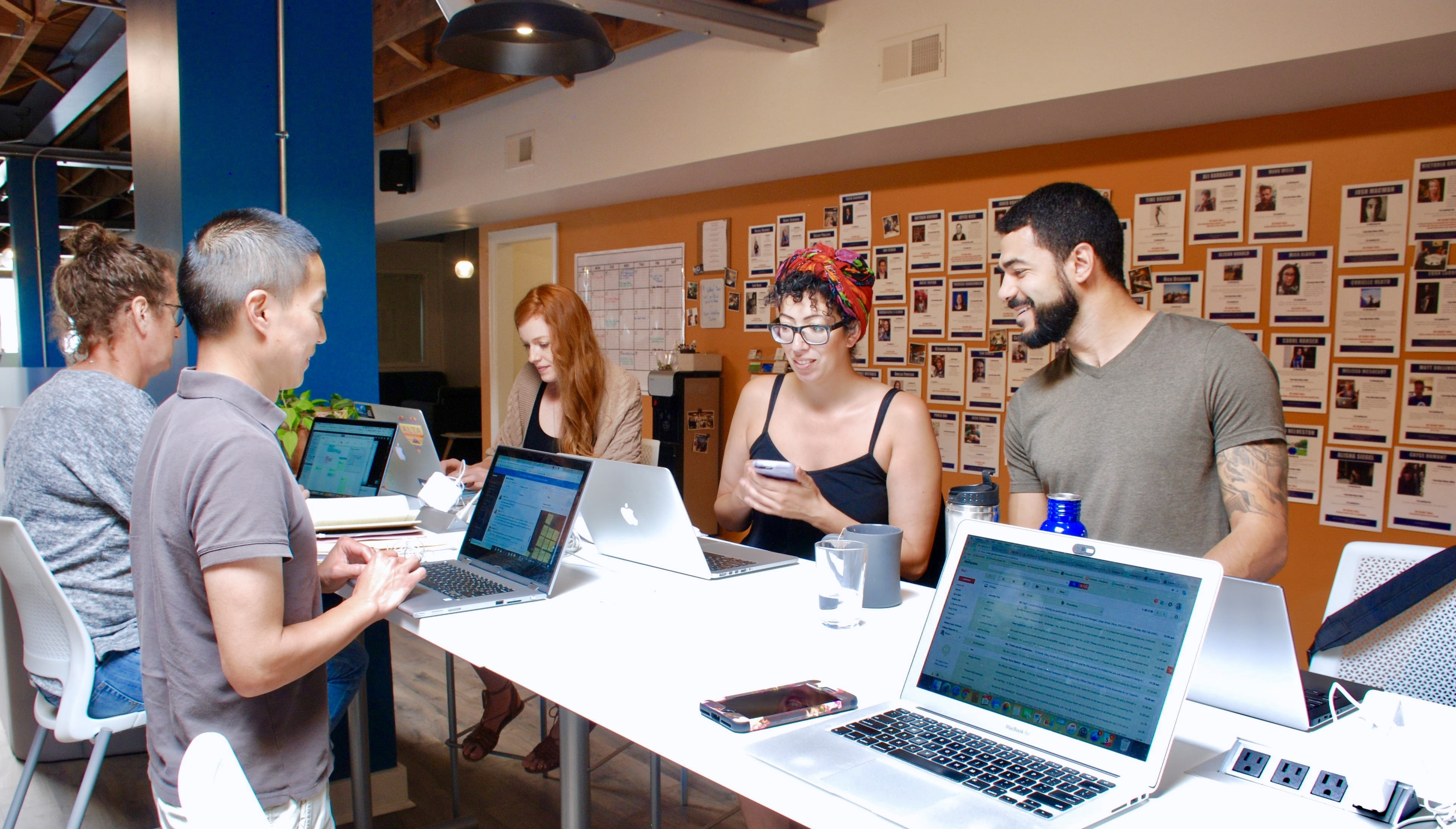 The Metaphor Club - Los Angeles
The Metaphor Club has an intimate feel, with an emphasis on loving Black people. After a visit to Dr. Marc Lamont Hill's Uncle Bobbie's Cafe in Philadelphia, two-time author Lawrence Ross was inspired to create such a space.
The idea was to create a space right in the heart of the Leimert Park Pan African Arts District and for that space to be a fully safe and creative space for their community of artists, entrepreneurs, non-profits, and local activists. They also host live events like their Live from the Metaphor interview series, where folks like Walter Mosley, Jemele Hill, James Lopez, and two dozen others have participated.
"Our co-working space is a bit more than a co-working space, in that our central ethos is that We Love Black People." — The Metaphor Club's owner, Lawrence Ross

Get a complimentary $250 Deskpass credit when you sign up for a Teams account today.