Today, we're spotlighting one very special space: =SPACE. Founded in 2015 and located in the heart of Newark, it is the only minority-owned shared workspace in the state. Their facilities include amenities that focus on their communities' creative needs including a state-of-the-art podcast studio, multimedia studio and a 1,200 square foot event space.
Best of all, =SPACE's social impact mission is to close the wealth and knowledge gap in ownership by providing programming and tangible resources not only to their members, but the larger community.
We caught up with =SPACE founder, Medina, to learn more about how their space came to be, what inspired their mission, and what you can expect from a day coworking there.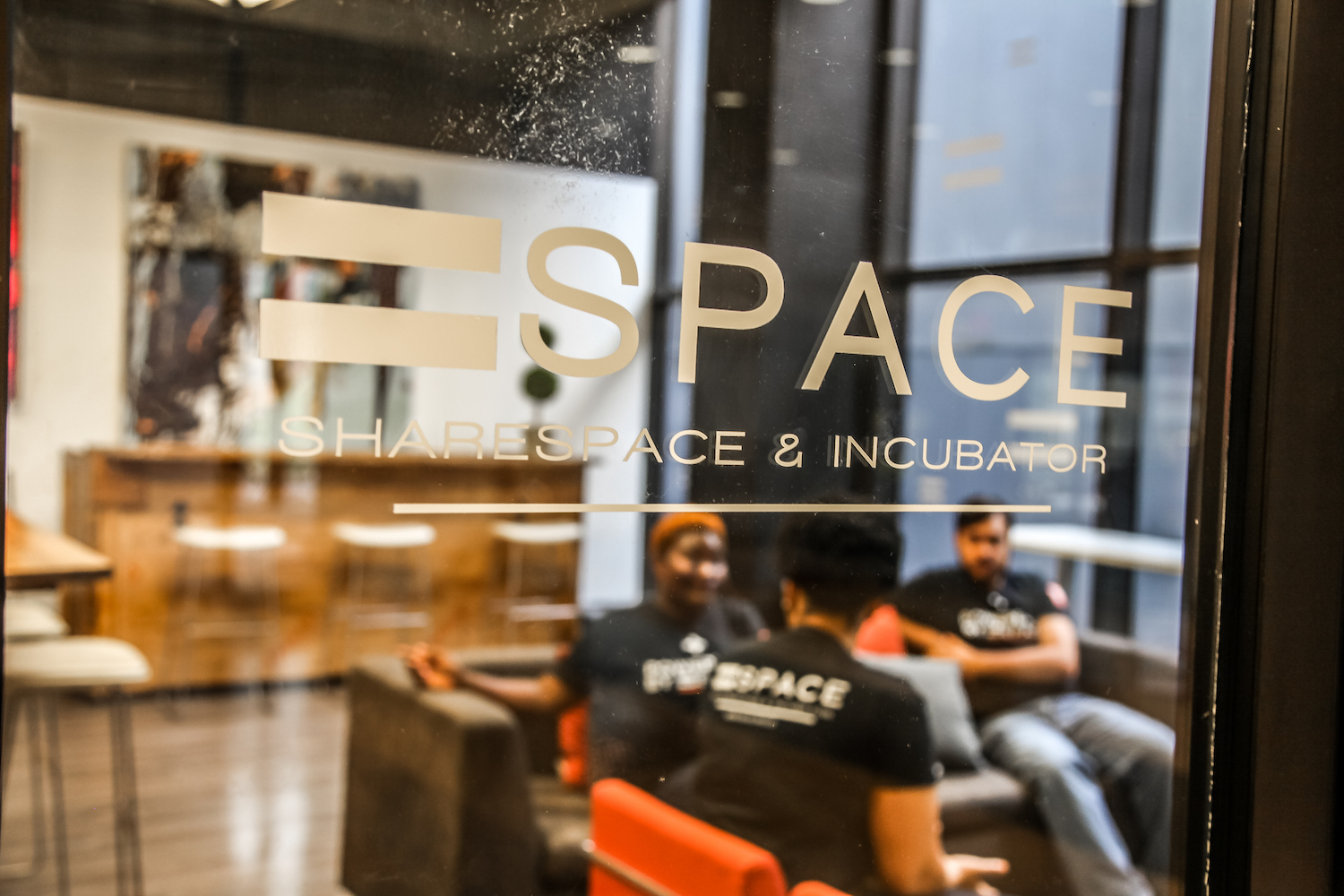 *answers by =SPACE Founder, Medina.
Can you tell us a little bit about how =SPACE came to be?
=SPACE strives to create a unique culture and positive share space. Headquartered in the City of Newark, our sharespace provides resources for startups, coaching for tech companies and an ecosystem for creatives to thrive.
We offer programming to help build, grow and scale businesses, with the vast majority (>85%) of that programming being free. We've been around for a little under 5 years, and began as a pop-up experience after seeing a big need for work space for entrepreneurs of color and members of the LGBTQ+ community.
We believe that access + resources = opportunities. Our mission is to be a space where everyone feels valued and welcomed. This is what inspired the name =SPACE.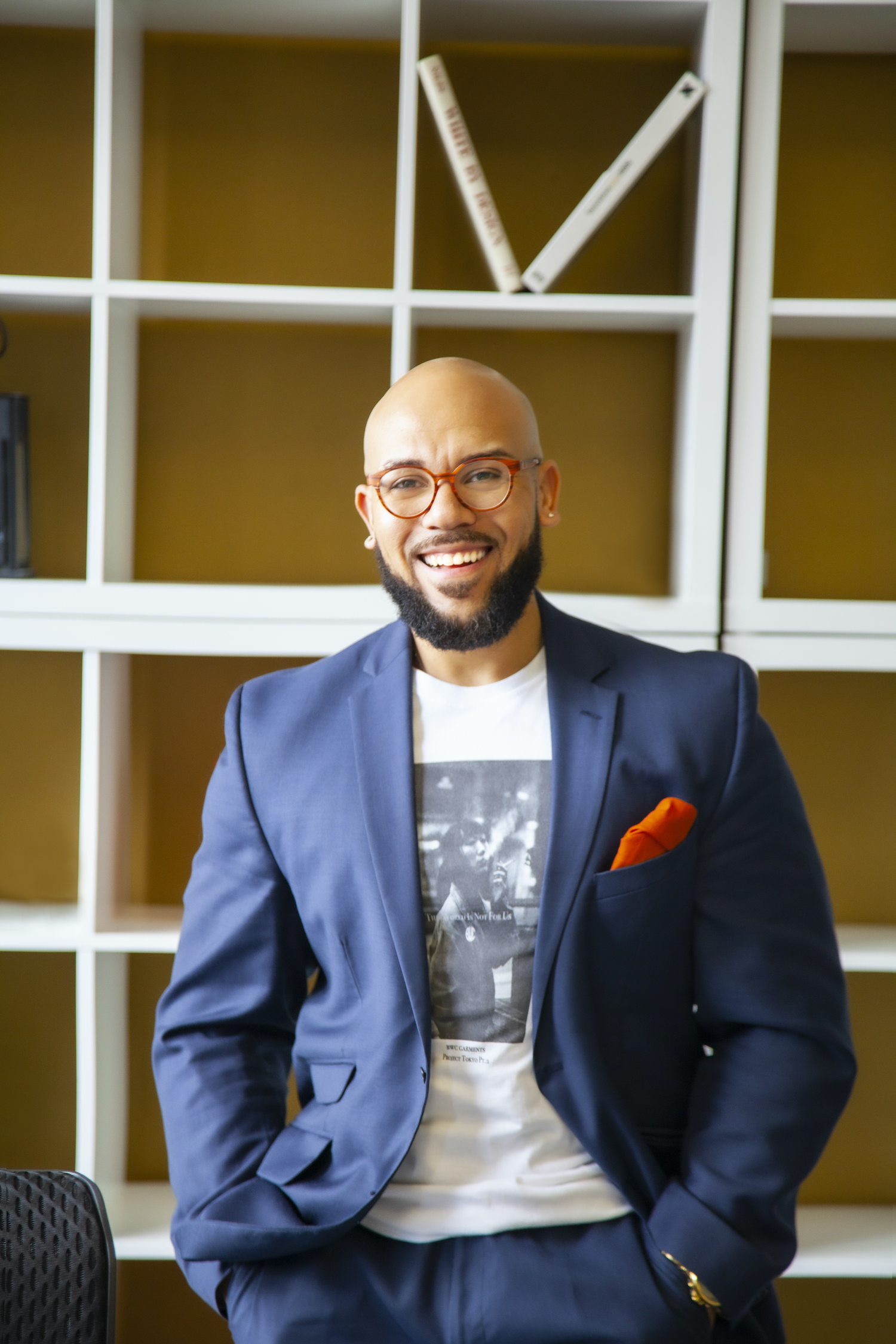 How did everything come together? Any local designers you worked with?
One of =SPACE's cofounders is a designer! Medina designed most of the layout concept and we definitely utilized some amazing talent in Newark to bring it all together. Specifically, we partnered with Atlas, a family-owned Newark-based furniture company that specializes in high quality office solutions.
We also hang local art throughout our space. In 2019, we hosted an art show with Newark curator Jo-El and some of the featured artists including David Oquendo, etc, have allowed their pieces to stay on our walls.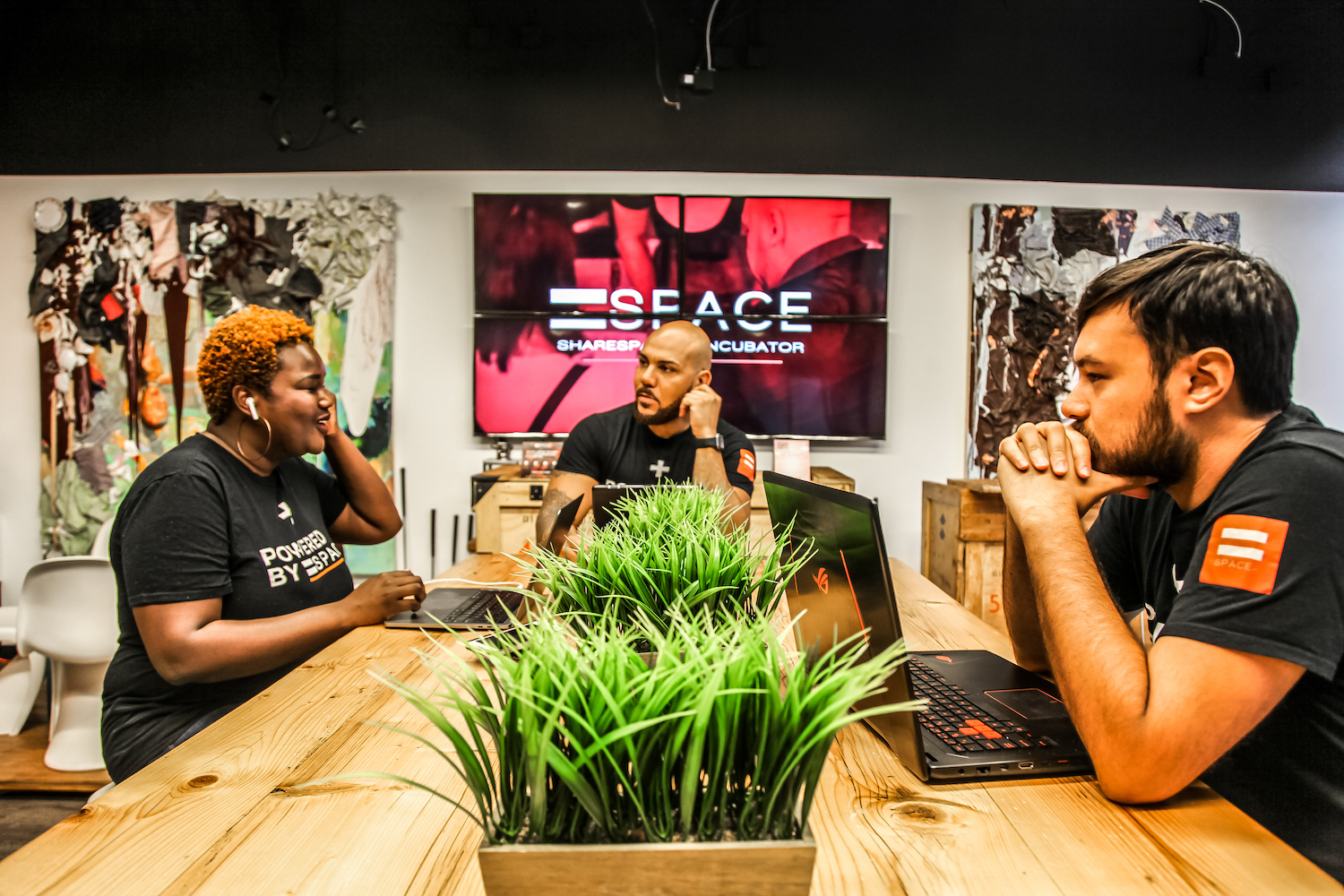 How would you describe the community you've built?
Our community is extremely collaborative. We have a little bit of everything, from one-person start-ups to national corporations, from painters and photographers to tech founders and everything in between.
The common thread is that everyone at =SPACE is committed to the fight for equity and access on the entrepreneurship playing field. When you walk off the elevator, you know you're in a space that is invested in your success. We work hard and celebrate each others' wins harder.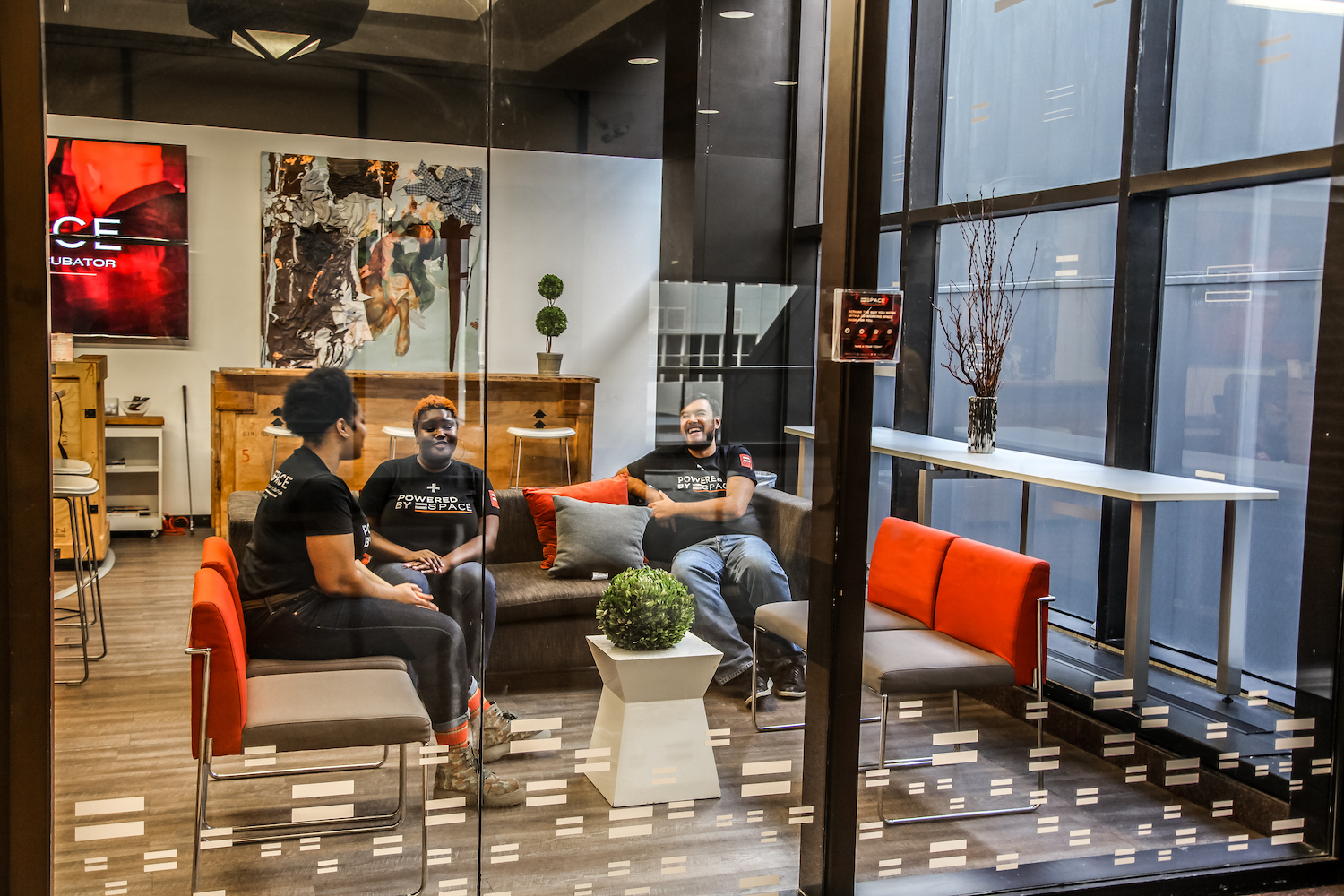 Any new plans or updates in the works?
When the COVID pandemic began, we pivoted our programming to go 100% virtual within 3 days. Since then, we've been averaging 2-3 events a week, with some weeks having 4 days of virtual programming! Now, we're looking to streamline our program offerings with a brand new digital membership option so people can have access to it more immediately.
What is the biggest reward for you, as an owner, running =SPACE?
The joy of =SPACE is seeing the founders grow within our walls, to see them be nurtured through a community that is intimately aware of their struggles. Everyday we build our SPACE(r)s up by just existing, by sharing our resources and continuing to put the mission forward.
I have heard so many stories of how =SPACE has influenced the way founders engage the world at large because in my space they experience affirmations, verbally and subliminally we affirm their value, from the ceiling to the floorboards we celebrate their cultural identity and their place in the world. For me the reward is seeing my community win.
I am a profoundly better person for having created =SPACE and the reward has been in doing the purpose work. In a world of no I have built a space that says yes for multicultural founders, for brown and black startups and LGBTQIA Enterprises. That has and always will be the reward.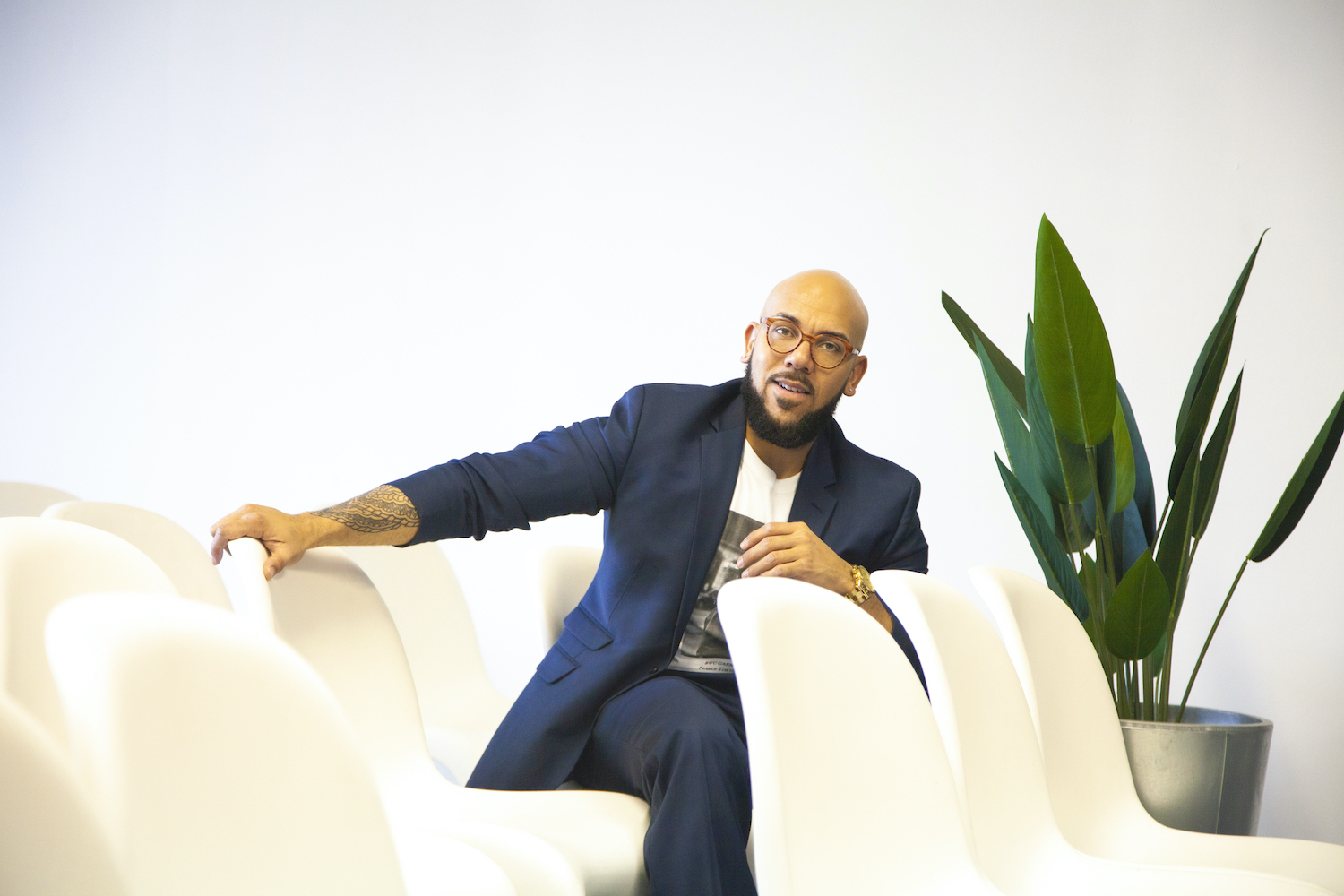 Anything else we should know?
=SPACE has a small but mighty team of 5 which include our two founders, interim CEO, Community Manager and Operations Lead. We are a team led by a Black woman and founded by two LGBTQ+ men of color.
Every day that we operate, we operate within the lens of equity and opportunity for our communities. In a world where multicultural founders bring their business to profit at 3 times the rate of their male counterparts, but receive less than 1% of available VC funding, spaces that encourage the success of our target audience are essential.
We are excited to grow and become a grounding brave place for those entrepreneurs who are too often kept on the sidelines.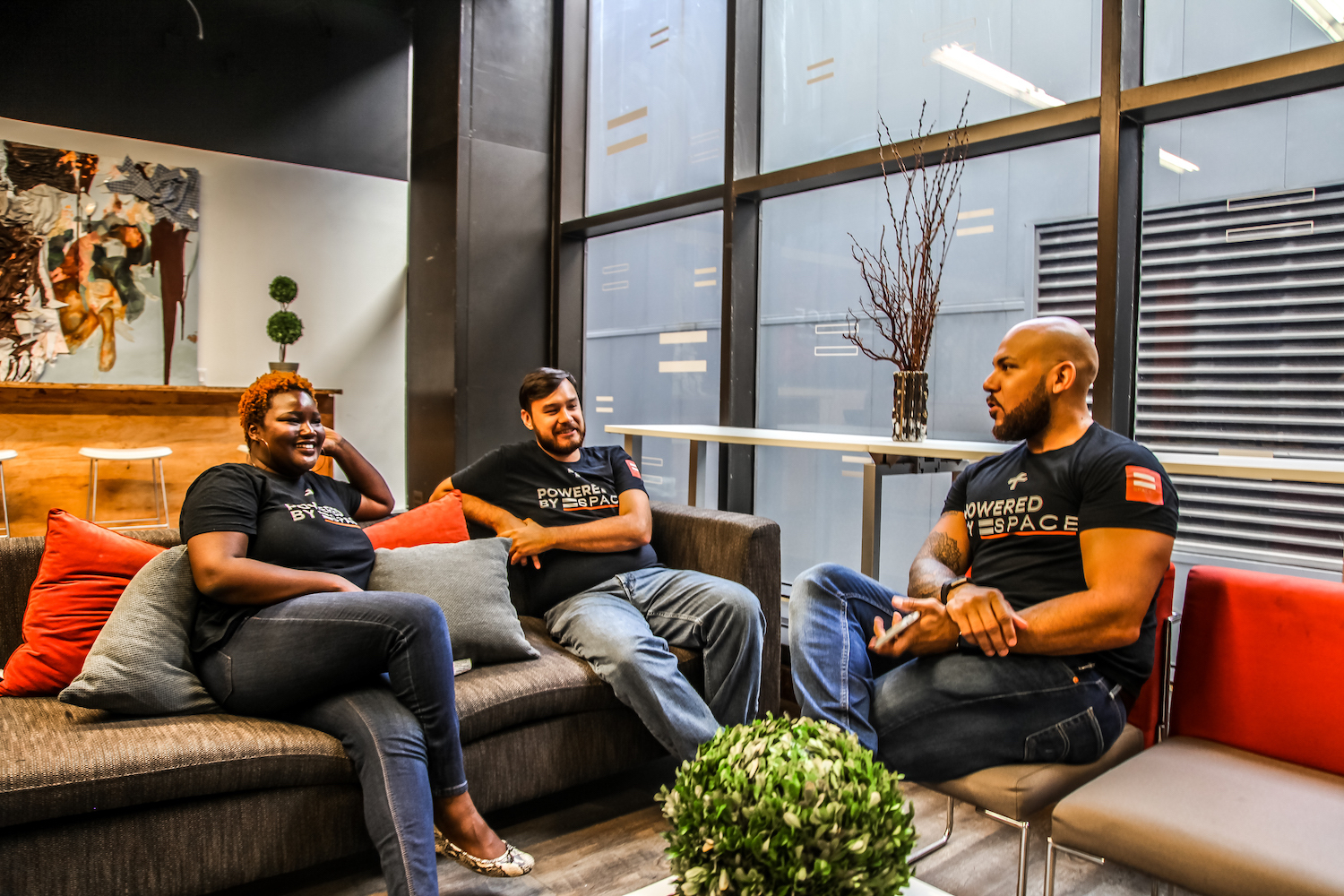 Get a complimentary $250 Deskpass credit when you sign up for a Teams account today.