At Deskpass, coworking and community have always been synonymous and last month, we decided to really lean into this belief by participating in the Coworking IDEA Project. Deskpass issued a challenge to our members and coworking partners. We challenged coworking organizations and spaces to share how they show solidarity and care for their members and communities. It was amazing to hear how many different initiatives and annual giving traditions take place in coworking communities around the world.
Many of our partner spaces host annual fundraisers and holiday drives, and others volunteer as a group, donating their time to community groups and local service organizations.
Some community-focused coworking spaces are working in partnership with their neighbours throughout the year to create grassroots solutions and strengthen existing mutual aid networks.
No matter the form they take, these efforts are meaningful locally and they have ripple effects around the world.
We found many coworking spaces and alliances working within their communities to make a real difference.
Here are just a few of the examples we saw in 2022:
Mobilizing the Coworking Movement for Ukraine
Movement and alliance leaders took action early in 2022, coordinating international campaigns while organizing layers or services, supplies and support for those impacted by the war in Ukraine. This also accelerated the formation of the Ukrainian Coworking Association.
Coworking alliances and communities around the world answered the call to action, using their networks and raising awareness and funds as migrants and refugees began to seek safety in surrounding countries.

Member Fundraiser and Volunteering for a local Food Bank
The coworking community Office Nomads (based in Seattle, Washington) has organized a fundraiser annually since 2013. Members and their companies donate funds for a local food bank, often exceeding their fundraising goal.

A group of Office Nomads members also volunteer to help sort or serve food over the holiday seasons. With collaborative contributions of time and money over the last decade, you can really imagine how this coworking community-led initiative has made a lot of local impact.

Honorary Membership

ACE Coworking in Oakville, Ontario provides a complimentary 12-month membership to a local Not-For-Profit that is making a difference in their community. It's a perfect way to support an organization seeking collaborative space to work and meet. This year's Honorary Membership was awarded to Oakvillegreen, a local environmental organization.
ACE Coworking also organizes an annual member gift drive for SafetyNet, and they've been collecting essential items for this local charity since 2018.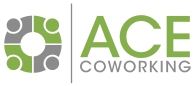 Team Deskpass takes the Challenge
Deskpass issued the December Coworking IDEA Challenge, and so of course we had to take the challenge ourselves! All staff were given a paid day for volunteering or community service.
As an international distributed team we are hoping our actions and contributions will have an impact across multiple cities and countries.

Some of our Deskpass staff decided to raise or contribute essential funds, and others have shared some of the service work they're doing in their communities. Here are a few of the ways Team Deskpass took action in their own communities in 2022.

Madeline Jarchow
Workspace Partnerships Manager located in Portland, OR, USA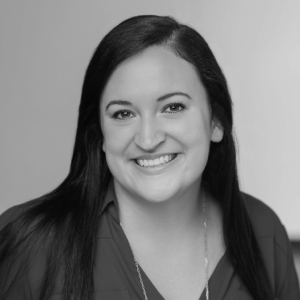 Madeline Jarchow has volunteered with Growing Gardens for several years, and she supports their commitment to empowering and uplifting households of color, recent immigrants, and families with children, through hands-on garden-based education initiatives.
This amazing organization has a mission to utilize the powerful human experience of gardening to increase community access, improve diets and health outcomes, and inspire future food leaders in Oregon.
This year Madeline chose to make a donation through the Willamette Week Give Guide, and she's excited to do some more volunteering in 2023!
Ally Williams
Support Manager located in St. Petersburg, FL, USA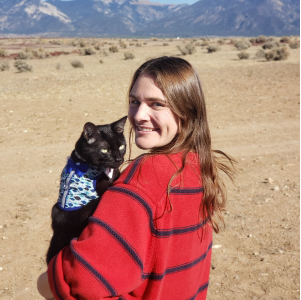 Ally Williams chose to support St. Petersburg Free Clinic (SPFC) - an organization striving to meet the needs of those with food insecurities, and providing health care, nutritious food, recovery housing, and education resources for those in need.
Ally shared, "My experience volunteering was SO POSITIVE. I chose this organization because of the broad range of life changing resources they provide for those in my community who need it most. Their services benefit so many families! I will absolutely be taking more time in 2023 to volunteer with this organization and others."
"I'm so glad that the IDEA Challenge encouraged me to do this" she continued, "as a remote worker, it was such a refreshing experience to get out of the house and make a difference, and see the direct effects on those we were helping."
Sam Rosen
Deskpass CEO located in Chicago, IL, USA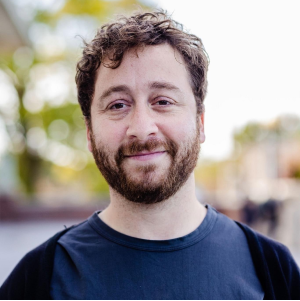 Like many families with small children, Sam Rosen and his little ones were focused on staying healthy over the holidays. In December they decided to make a financial contribution to the Honeycomb Project, which encourages people of all ages to show compassion through civic action.
The Honeycomb Project puts kids at the forefront of social change – building stronger communities across Chicago and beyond.
This January Sam and his family are going to be volunteering in person, packing up lunches in support of a local food pantry.
When asked why he chose to support the Honeycomb Project, Sam shared "It's family oriented, and focuses on our local community. I'm really excited to share this experience with my kiddos."

Ashley Proctor
Partnerships & Growth located in Toronto, ON, Canada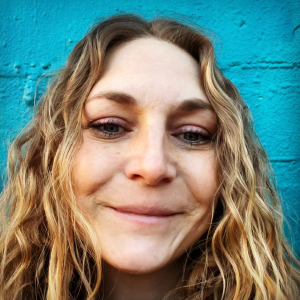 Last year Ashley Proctor volunteered her consulting services to help launch a local Community Land Trust.
This year Ashley will celebrate her 10th year of volunteering with COHIP - The Coworking Health Insurance Plan.
COHIP provides independent workers, collectives and small businesses across Canada with access to affordable insurance and healthcare options for all staff, volunteers and members. This collaborative National insurance program has inspired similar plans for artists, entrepreneurs, and alliances around the world.
Ashley is also working to raise funds for the Coworking IDEA Project in 2023. "The purpose of the organization is to ensure coworking communities strive to be inclusive, diverse, equitable and accessible, and that's why we started coworking in the first place" Ashley says. "It feels good when you do work that is value aligned."
Bruno Guimarães and Doggo Monet
Software Engineer located in Salvador, Bahia, Brazil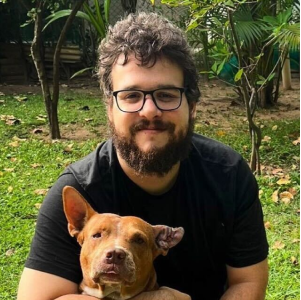 Bruno Guimarães fostered a pitbull called Hulk for almost an year, until they could find him a new home. He now makes monthly donations to the Associação Brasileira Protetora dos Animais (ABPA) in Bahia ever since he adopted a dog that was abandoned in front of the shelter.
"People don't usually care much about stray dogs, and dogs have been a huge part of my life since I was little" Bruno shared. "The world can be a cruel place, and if we don't help each other, what's the point?"
After the work they did with his dog Monet, Bruno realized that the organization only survives through donations and volunteer work, like his. "It's the best thing I've ever done" he said. "It really strengthens your soul."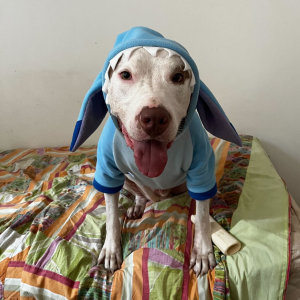 If the holidays are an annual reminder to consider the ways in which you serve your neighbours, and participate in your community - the New Year is an ideal time to make commitments to show solidarity and care year round for those who are most vulnerable in your community.
We hope you will join us in making these commitments in 2023, and beyond.
Wishing you and yours all the very best this New Year!

Get a complimentary $250 Deskpass credit when you sign up for a Teams account today.