For many who freelance, work remote or run startups, coworking is a way of life. This extremely efficient and thoughful way of working has grown significantly in the past decade, in spite of incredible challenges like the global COVID pandemic. With more than 92 million people in the U.S. alone now having flexible work options from their employer, coworking spaces are experiencing massive increases in demand.
For some fun, as coworking clearly hits its stride, we thought it might be fun to take a moment and ask how coworking got its start, where it is today, and where it may be headed in the future? Next time you settle into a shared desk or conference room at a local coworking spot, perhaps this will give you something to consider for a minute.
As with any history, there are always different versions that people subscribe to, but this is the version we wanted to share for now.
1995: The birth of the coworking concept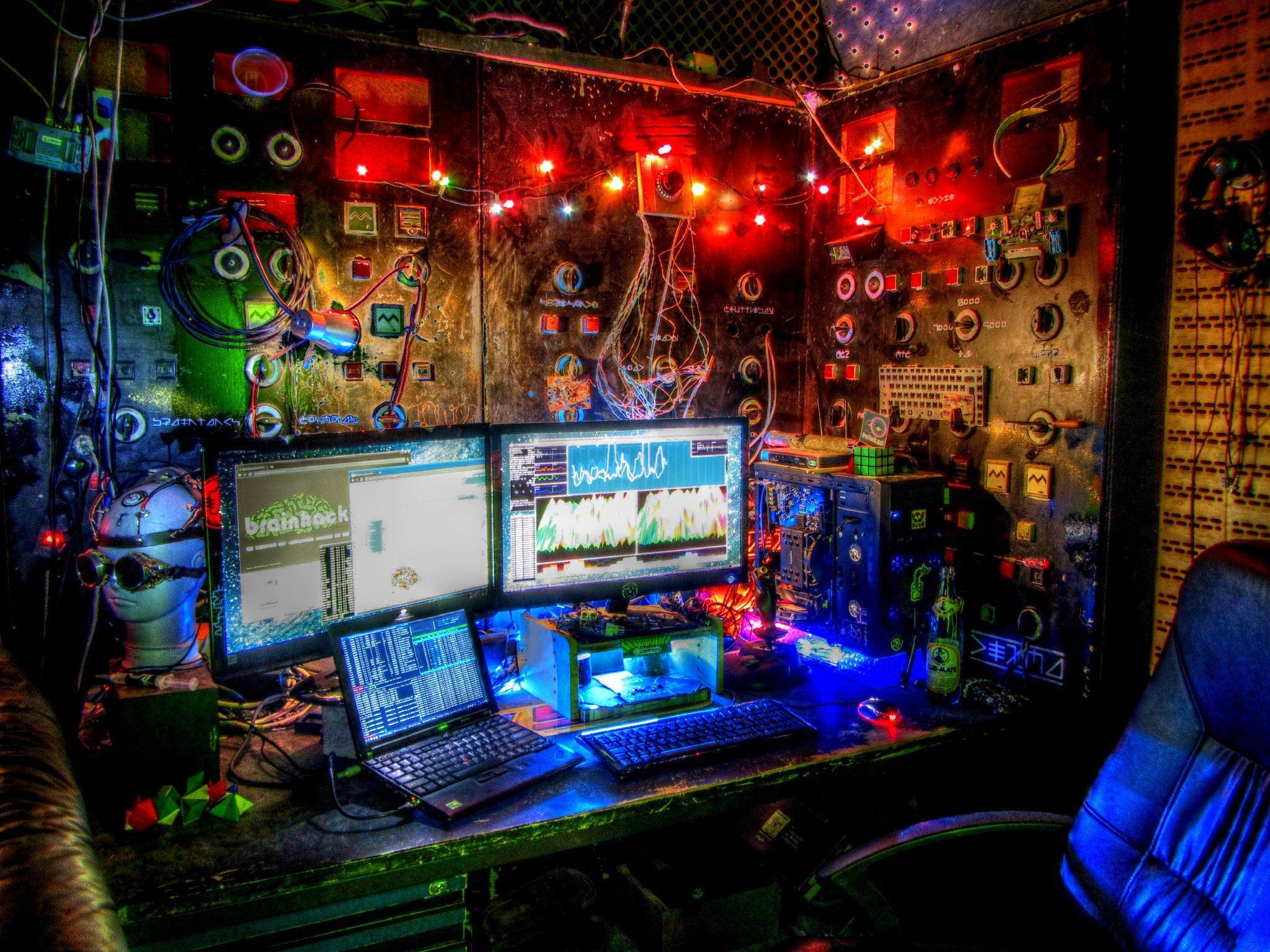 The coworking concept traces its beginnings to 1995 in Berlin, Germany, when 17 computer engineers created a "hackerspace" called C-Base. The non-profit was created with the goal of bringing together computer enthusiasts. By providing the facility and equipment for like-minded people to work together, C-Base created opportunities for collaboration and the exchange of knowledge.
1999: Coworking finally gets its name
As tech-minded people around the world took notice of startups and organizations like C-Base, people started defining the activities these spaces encourage. The term "coworking" was coined in 1999 by Bernard DeKoven, an American author and game designer. His use of the word "coworking" referred to a way of working rather than a place to work. It was an ideology—a vision of the future of working with a goal of increasing collaboration and removing hierarchy from everyday work.
2002: Modern coworking spaces spring up

In 2002, what many deem as the first coworking space appeared in Vienna. That year, two Austrian entrepreneurs opened the Schraubenfabrik, a so-called entrepreneurial center. Architects, startup founders, freelancers, PR consultants and other professionals came together to work and enjoy in-person facetime and collaboration. In short, it was a way to get them out of the house! The Viennese founders later went on to open Rochuspark, a space still in use today!
2005: Coworking finds momentum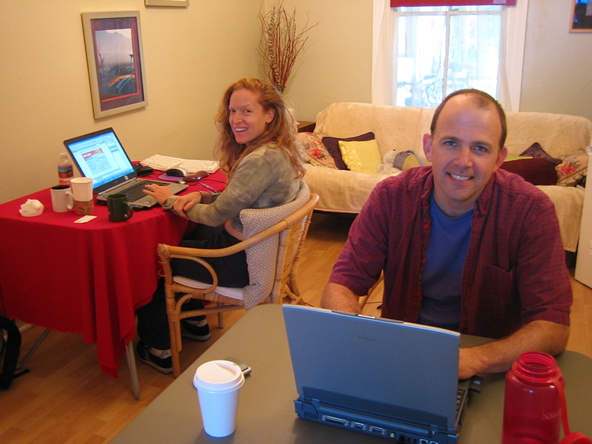 The year 2005 represents a big year for coworking and the most known origin of the coworking movement. As the movement saw worldwide momentum, more independent spaces began popping up in tech-focused cities like London and San Francisco.
Brad Neuberg's innovative San Francisco Coworking Space in the city's Mission District signified a big leap for coworking in America in particular. Opened on August 9, 2005, the space was designed to promote independent working within a structure and community of like-minded people. It saw a rocky start with—no one showing up to work in the space for the first month! Eventually, however, startup developers took notice of the new concept.
As Neuberg's idea took hold, the rest of the country followed suit. New York City saw its first coworking space—Brooklyn Coworking—open in 2006. Jelly, a company that encouraged remote employees to come together and work in one space, expanded to Austin and Phoenix in 2007, bringing the coworking concept along with it.
Some of the earliest pioneers and evangelists of coworking at this time include New Work City, IndyHall, OfficeNomads, Impact Hub, betahaus, Workbar, Urban Station and so many more.
2011: WeWork brings coworking mainstream in the US
As the coworking experience gained popularity across the country, innovative entrepreneurs took notice. In 2008, Adam Neumann and Miguel McKelvey opened a startup called Green Desk, a concept that later became WeWork.
Initially focused on creating sustainable coworking spaces using recycled furniture and wind-powered electricity, the idea became an instant hit with New Yorkers. After selling Green Desk, the duo opened the first WeWork location in April 2011, with the goal of giving entrepreneurs space to work—independently and together. The concept was an instant success, soon expanding to cities across the country, eventually going international.
By 2012, it became clear that the coworking lifestyle was here to stay. At this point, there were over 2,000 coworking spaces around the world, signifying its status as a global trend.
2020: COVID-19 shakes the foundations of coworking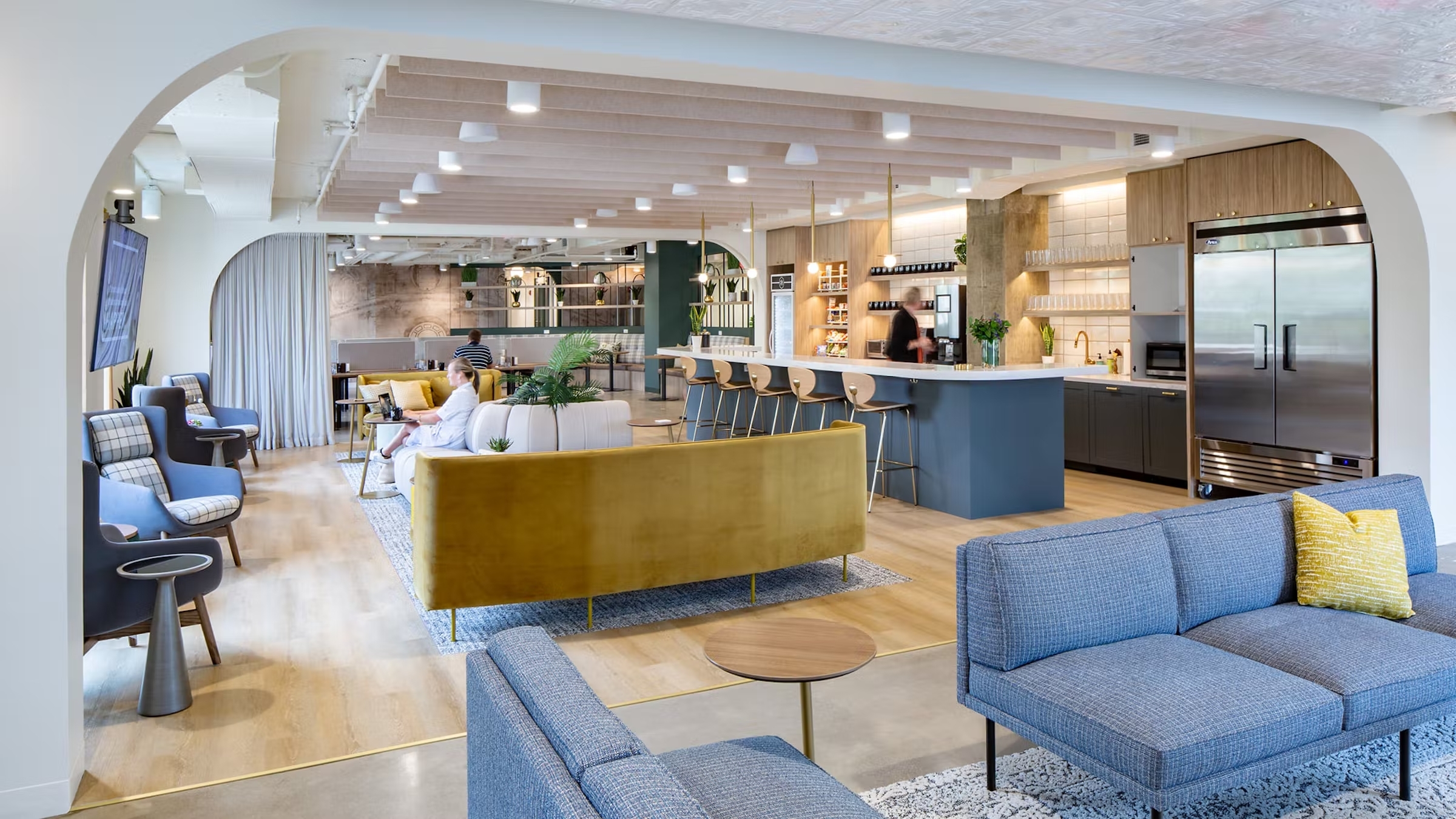 By 2019, there were more than 19,000 coworking spaces worldwide—some were multinational chains, some were independent startups in their own right. One thing no worker or entrepreneur saw coming, though, was the COVID-19 pandemic of 2020.
Coworking spaces presented an interesting case when it comes to conditions created by the global pandemic. As they responded to shutdowns and social distancing requirements, some forward-thinking companies began to change their physical layout to accommodate fewer people. In some cases, communities of members or clients of coworking spaces went completely digital, with in-person interaction immediately coming to a halt. Overall, the changes represented a complete shift in the business model for coworking spaces.
Once revolving around physical communities based on in-person interaction and physical proximity, clever adaptations and strategic choices helped well-run coworking spaces hang on during the difficult times of COVID. While many predicted coworking would lose its appeal for good, many workers saw that coworking could be just as popular in a post-pandemic world.
In 2020, while the world was shutting down, the world of coworking was opening up. It paved the way for a new idea: that remote work wasn't just for entrepreneurs and freelancers anymore. Instead, coworking would now be embraced by large companies and the people who work for them.
2022: The world gets back to (co)working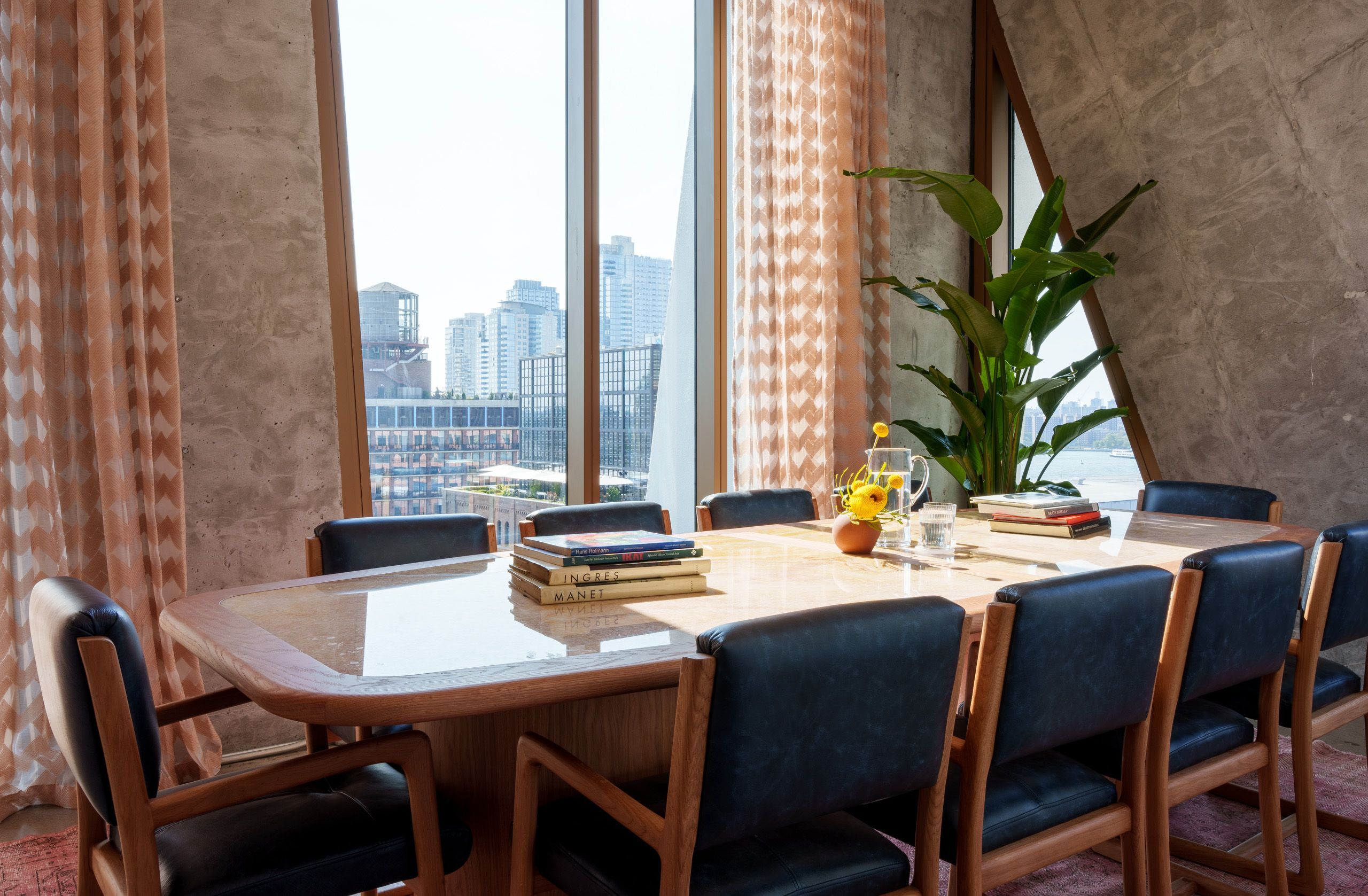 While the coronavirus hasn't disappeared (and likely never will) the world is getting back to normal. In 2021, coworking spaces around the world began ramping up their operations. Once employees got a taste of remote work (and liked it) companies had to adapt. Analysts believe a much larger percentage of the population will be working from home permanently, but that doesn't mean they want in-person interaction to come to an end.
There will always be a place for coworking, regardless of pandemics and other major unforeseen situations. Simply being in a coworking space gives community members access to networking opportunities and unique resources. Today's workers still hold tight to the value of community, and the modern coworking space is the perfect place to come together and thrive.
What does the future of coworking look like?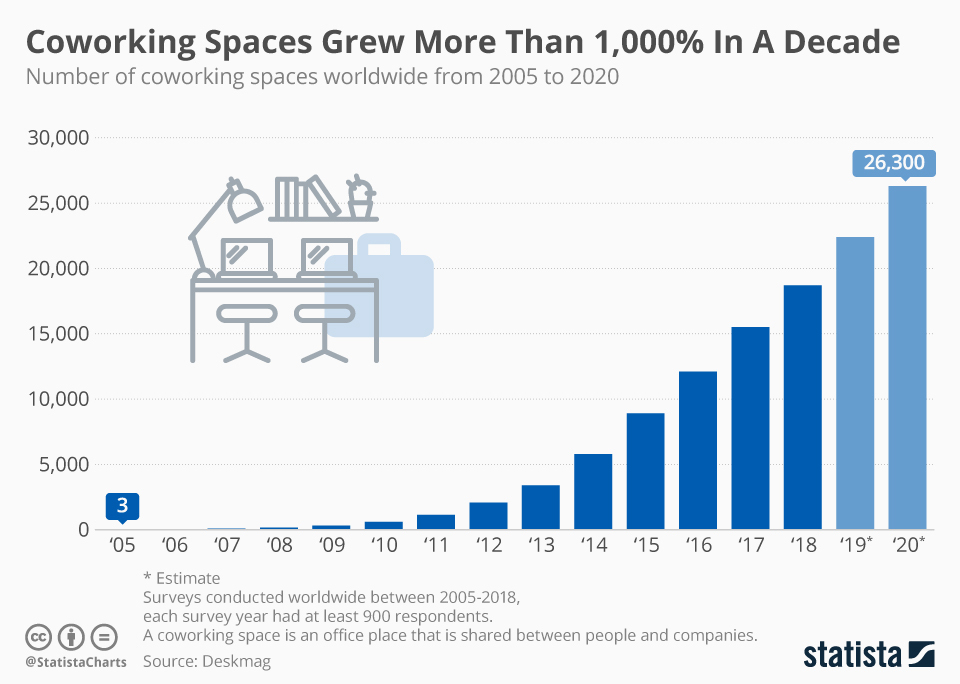 Coworking has come a long way since "hackerspaces," and the opportunities it presents are limitless. Coworking offers freedom, flexibility and inclusive benefits to workers from all walks of life. It's possible that coworking spaces of the future will look completely different than they appear today! However, one thing is certain: as long as work continues to evolve, coworking will continue to evolve to support it.

Get a complimentary $250 Deskpass credit when you sign up for a Teams account today.