Over the past 2 decades we've witnessed the growth and evolution of the coworking movement first hand. What began as an intentional and collaborative effort to improve the experience of 'work' has now become an international phenomenon.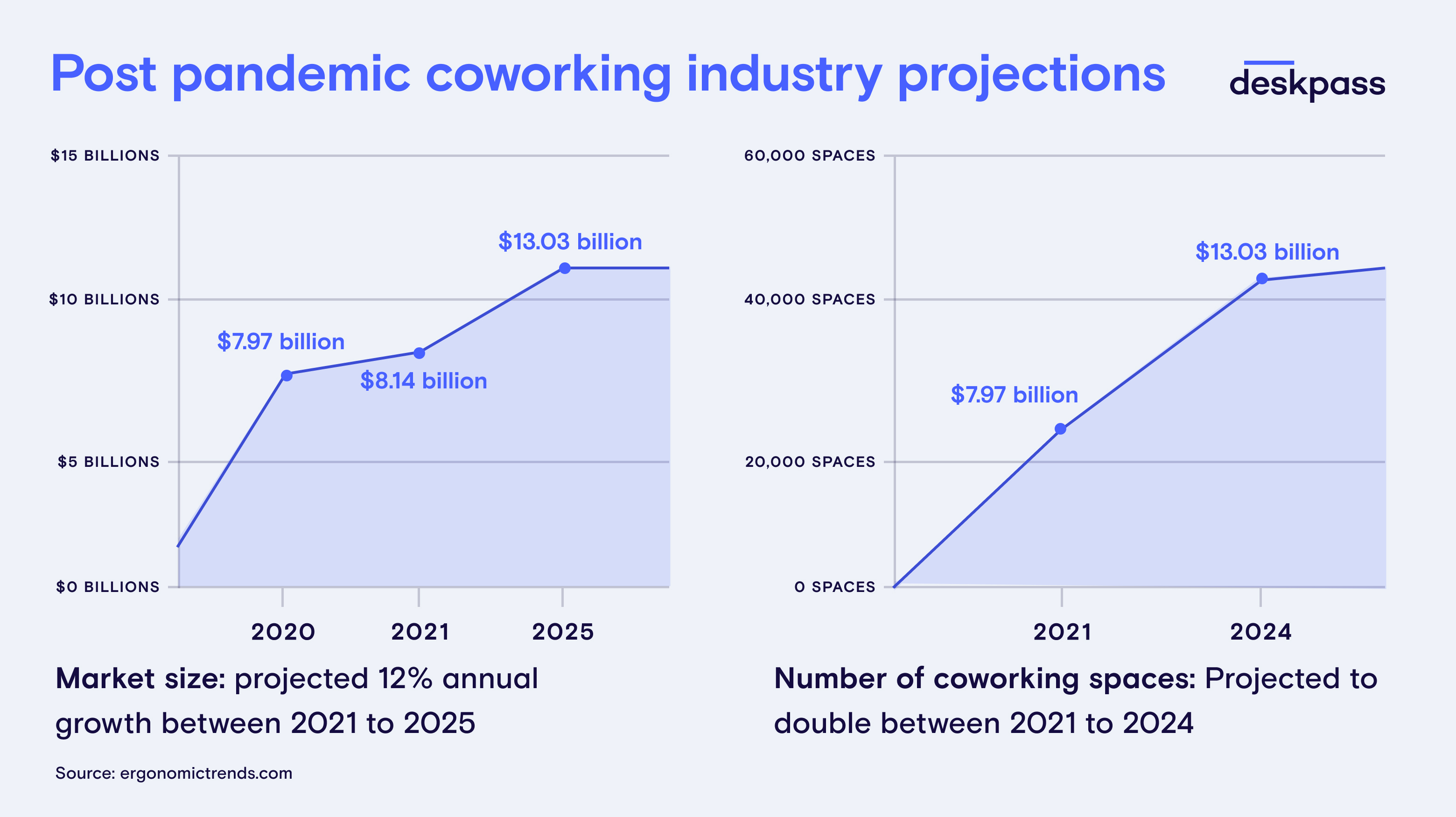 Today, coworking is a thriving industry, and it also happens to be a perfect solution for companies with remote employees who are navigating the new work landscape. Coworking spaces are now serving established corporate clients and enterprise teams in addition to the smaller businesses and entrepreneurs who were the earliest adopters of flexible space and hybrid work.
As the industry continues to grow, the pioneers of the coworking movement encourage us to reflect on how far we've come. This is why we celebrate International Coworking Day each year on August 9th.
This annual celebration is meant to be a reminder of the reasons we started working together in the first place, what coworking means to us, and the values we share in coworking - like our commitments to building community, to equality, to accessibility, and to collaboration over competition. We began creating coworking spaces because we truly believed there was a better, healthier, happier way to work. Many are just starting to experience the benefits of this vision now.
The Future of Work Has Arrived
The pandemic has accelerated so many things - the future of work is suddenly upon us - and we now get to decide what 'work' will look like in the years to come. At Deskpass, we believe work should be fulfilling and flexible, with on-demand workspaces that meet your needs as they change. We want you to be able to choose a workspace you love, workspace that makes you more productive, that's closer to home, or that inspires you. We want you to have professional and beautifully designed workspace options that your team can easily access to connect and collaborate.
We also believe that it's important to celebrate the coworking ecosystem that we helped to build and that we still love to be a part of; all of its visionary founders and leaders; all of our fabulous Deskpass workspace partners; all the amazing coworking operators and community managers who are making a difference in their members lives; all the remote workers, small businesses, entrepreneurs and freelancers who bring their unique magic into these spaces; and all the neighbourhoods and communities that welcome and support them. It's the 'co' that really makes coworking special. This wouldn't be possible without all of us working in new ways, together.
If you haven't yet been to a coworking space, International Coworking Day is the perfect chance to give it a try!
Many spaces are offering free coworking for the day, special events, tours and celebrations. It's a great opportunity to learn more about coworking and the kind of space that works best for you. Ask the Community Manager questions, sign up for a tour, visit a few different spaces, bring your laptop and stay to work for a bit. Each coworking space is unique, and there's a perfect space out there for everyone - you just need to find yours.
How Are You Celebrating?
The entire world of coworking is celebrating August 9th and you'll have a lot of opportunities to join in. Here are just a few quick options, but if you take a few minutes to search in your area, you'll almost certainly find a variety of fun (probably free!) ways to celebrate.
If you haven't made plans yet to celebrate International Coworking Day with friends, you can find a coworking space near you, and share why you love coworking on social media using the hashtags #CoworkingDay and #InternationalCoworkingDay
Happy Coworking Day!
Get a complimentary $250 Deskpass credit when you sign up for a Teams account today.