When it comes to hipster hangouts, the Williamsburg and Greenpoint neighborhoods are tough to top. Although technically two separate hoods, they have a lot in common when it comes to artsy cafes, lively clubs and eco-friendly fashions. Spend the day here or choose this area as your coworking base; we've got five spaces to choose from!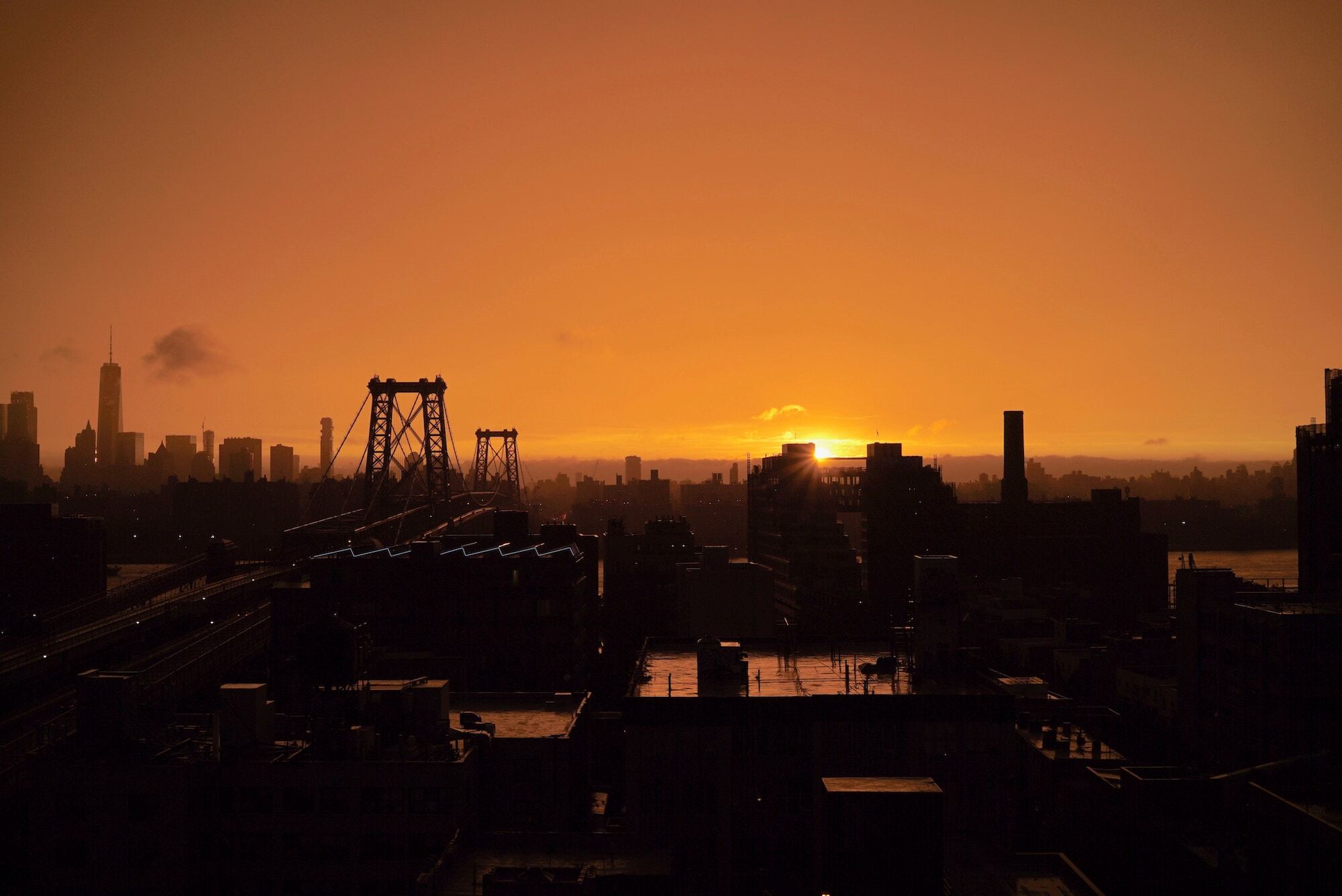 Williamsburg/Greenpoint through the years
For many years, Greenpoint has been an industrial maritime neighborhood and home to many Irish and Polish immigrants who came here back in the 1800s. Up until around World War II, the main industries were shipbuilding, glasswork and pencil manufacturing. However, today, Greenpoint is much less industrial and way more artistic.
Williamsburg has a somewhat similar story, as it began as a manufacturing neighborhood. Nowadays, this is perhaps Brooklyn's most popular neighborhood for all things hip and trendy. It's also well connected to Manhattan, either via the L train on the MTA or by biking (or walking) across the Williamsburg Bridge.
While Williamsburg is still the more trafficked of the two neighborhoods, Greenpoint is definitely having a moment. For one, it shares a similar vibe to Williamsburg but is considerably more spacious and less crowded. It's also becoming a go-to area to shoot TV series tapings. After all, Girls with Lena Dunham, was filmed and also takes place in Greenpoint.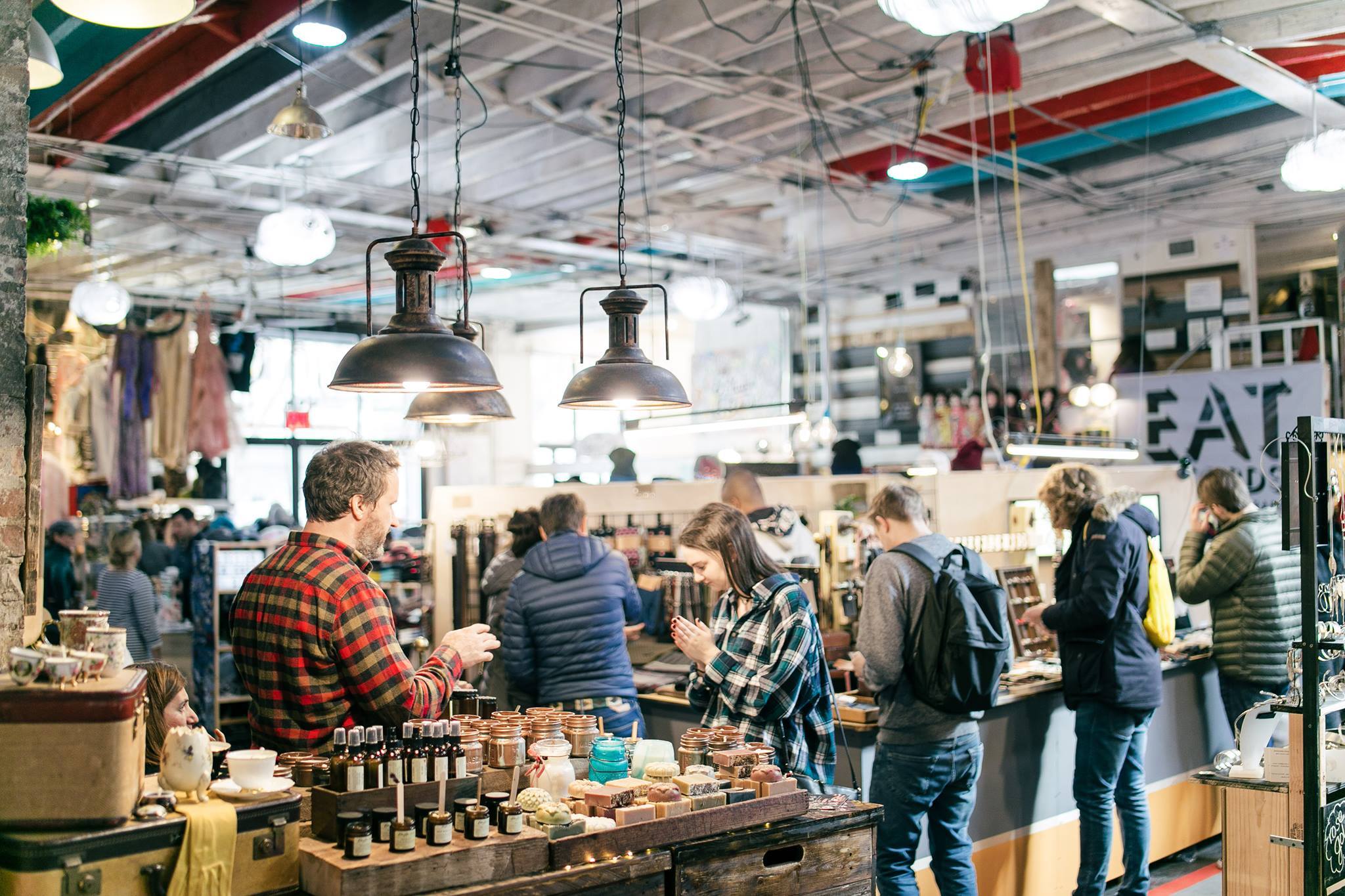 Brooklyn Bazaar
After a long but productive day at the office, wind down (or turn up?) with some music, karaoke, disco and dining at Brooklyn Bazaar. The space itself has a pretty interesting backstory. It's housed in the former Polonaise Terrace building, a banquet hall and event space in the heart of the Greenpoint neighborhood.
As impressive as the the building's facade is, the venue's interior is equally striking. For New York, the space is huge; music goers have their pick of the Main Hall, Concert Hall, Lounge and Restaurant, each boasting a different decor aesthetic and fitting between 90 to 700 people.
A 30-minute walk away—one that passes through the scenic McCarren Park as well as Yoga to the People—you'll reach Class & Co, which operates as both a classroom and coworking space. Classes are offered throughout the month and topics cover everything from storytelling to film grammar. Otherwise, simply check-in for the day and treat as you would any other coworking space. The space is sleek and lofty, with lots of exposed brick, natural light and modern furnishings.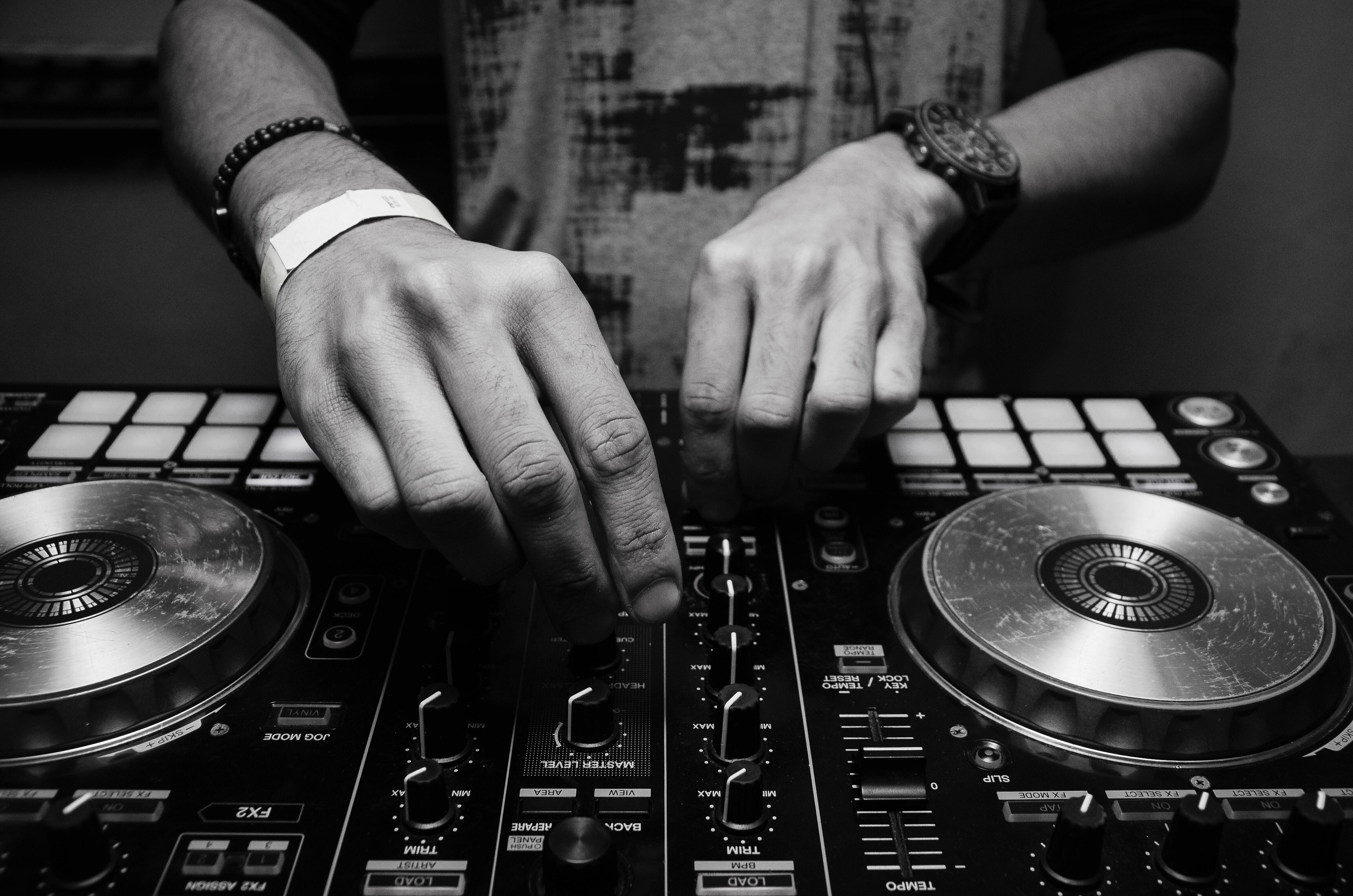 Sunshine Laundromat
New Yorkers are pros at multitasking so of course a place like Sunshine Laundromat exists. The space is an arcade, a laundromat and an art museum, all rolled up into one very hipster hangout. In case you're new to New York, many apartments don't have laundry units installed, which is why Sunshine Laundromat is pretty genius.
Granted, not everyone doing their laundry is also in the pinball or beer-drinking mood, but it makes for an interesting night nonetheless. From the outside, it looks like your average laundromat…kind of. The beer bar is hidden in the back (push open the dryer-machine door) and you'll also find the city's best collection of playable pinball machines. Not into pinball? No sweat; Sunshine has more than two dozen games including the Addams Family, an AC/DC Limited Edition and a rare Big Bang Bar. Otherwise, just chill at the bar, order a rotating beer on draft and people-watch. Believe us, it's quite the show.
In terms of coworking spaces nearby, The Yard: Williamsburg is definitely an easy walk, but consider opting for their South Williamsburg location instead. It's their 14th location if you can believe that, and just as creative as the other branches you've visited. Located on the busy corner of Broadway and Driggs Avenue, you'll get spectacular views of the Williamsburg Bridge and the Williamsburg Savings Bank when your eyes take a break from your laptop screen.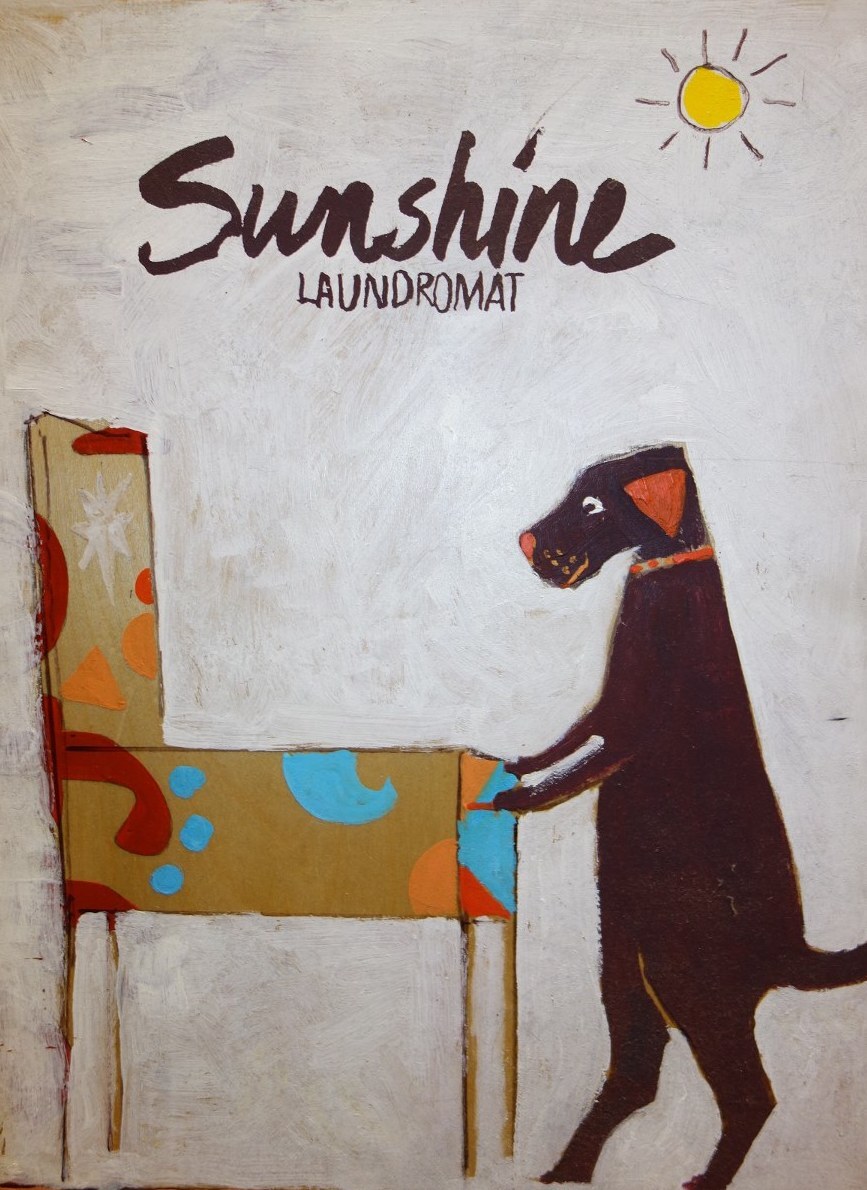 Beacon's Closet
There are a few locations across Manhattan and Brooklyn (including Greenpoint), but the vintage shopping chain started with one (now) not-so-little shop in Williamsburg. Consider this your go-to place to shop for second-hand designer clothes, from brands you've seen on the runways but could never get your hands on…until now. Items are somewhat organized but due to the amount of foot traffic this place gets daily, you'll likely have to do some literal digging to find that buried treasure.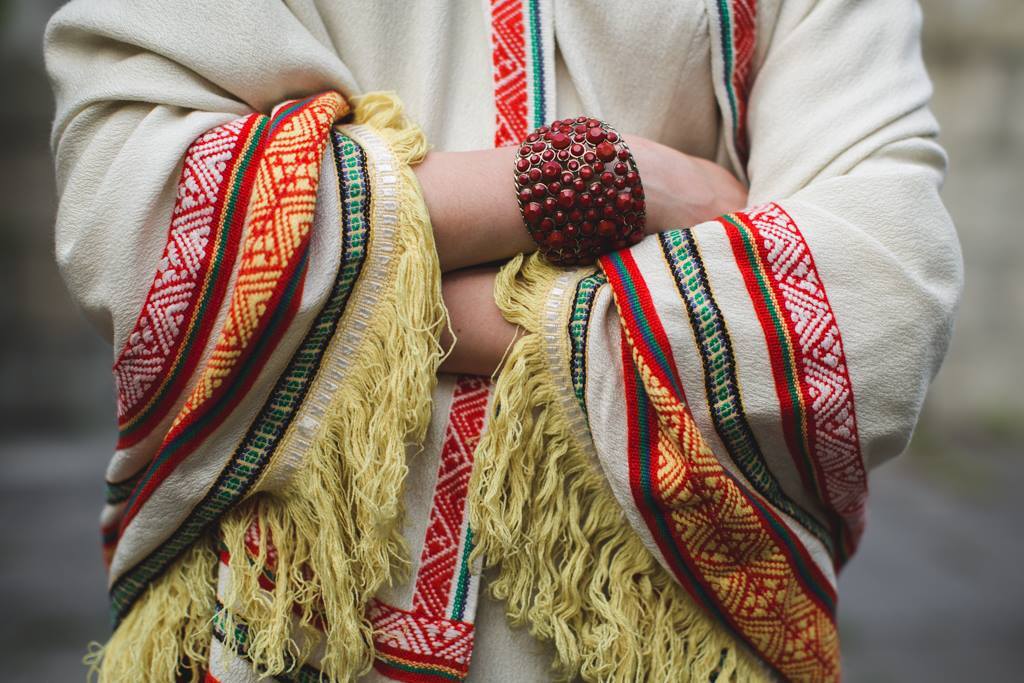 Peter Pan Donut and Pastry
The reviews are in and it looks like this old-school bakery is here to stay. Featuring counter seating for all your donut and pastry needs—not to mention shakes and egg creams galore—this place is as powerful as pixie dust. Unlike some of the newer shops that sprouted roots in Greenpoint, Peter Pan Bakery has been open for 62 years and counting.
Donna Siafakas and her husband Christos run the place and their team begins making donuts around 2am. Yes, you read that right! On any given day you'll find 10-plus varieties ranging from sour cream to chocolate to sugar doughnuts. Their red velvet is best seller (no surprise there) and if you order one in the summer, get ready because they slice these doughnuts open and add a scoop of cherry amaretto ice cream on top.
The New Work Project is about a 10-minute walk away and takes up space in a converted foundry. It was most recently home to Vice Media but now serves as a sleek and very design-led coworking space. The color combo is decidedly black and white, with gold accents as well as wooden floors and marbling.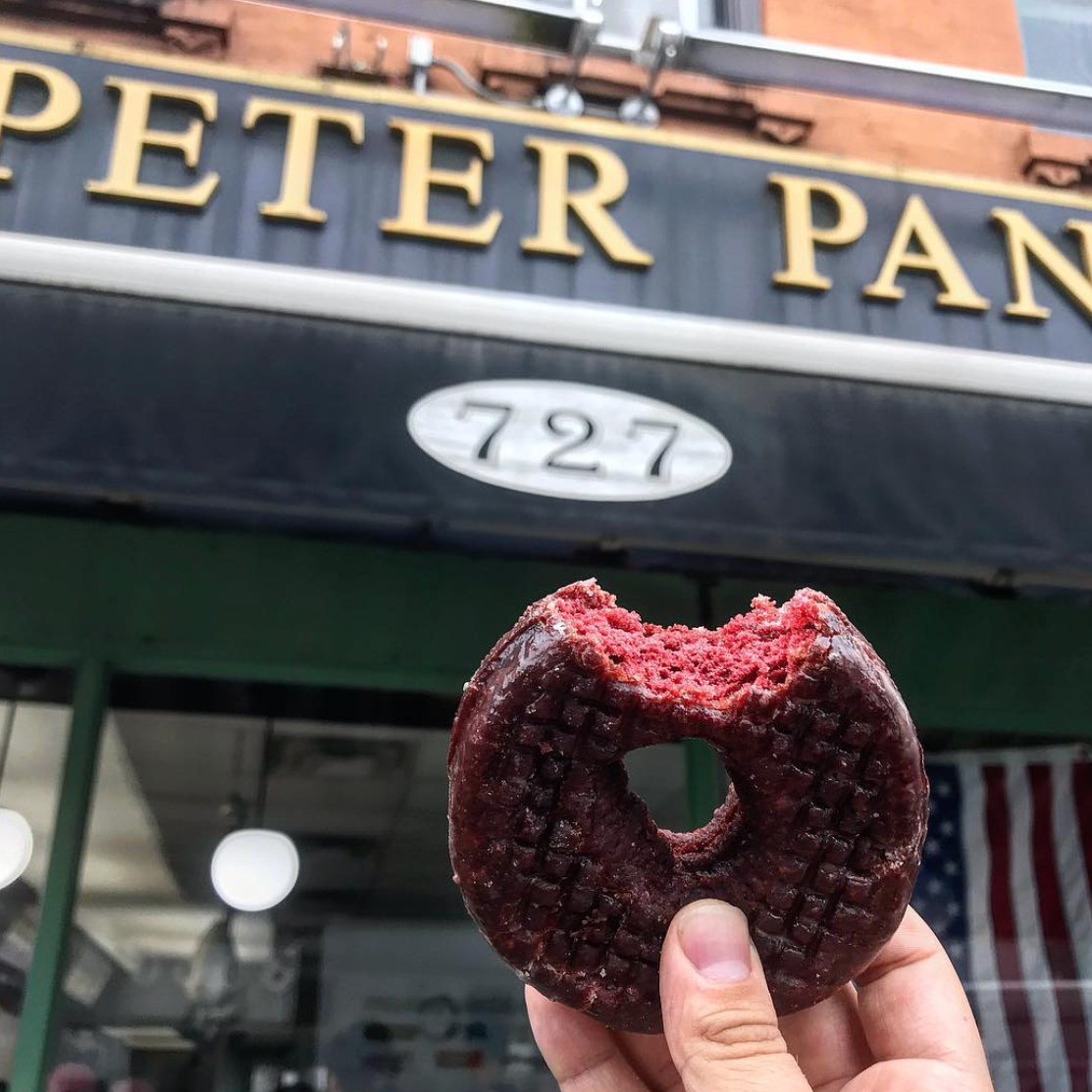 Wild Oleander
At Wild Oleander, self-care isn't a state of mind; it's an art form. The female-and family-owned beauty bar (that is technically in nearby Bushwick) gives off serious '70s vibes, with its tropical decor, badass nail art and even its very own vintage shop. For anyone in need of a little pampering, we've got you. This place is an Instagrammer's dream, with neon lights touting inspirational phrases, colorful pillows, comfy couches and everything in between.
A far cry from your normal nail salon, Wild Oleander features 1700 square feet of renovated goodness. The team specializes in all things beauty—nail art, microblading, hair, lashes, you name it. In true hipster fashion, most products including their nail oils, lotions and pedicure scrubs inspired by 1970s cocktails are made in-house.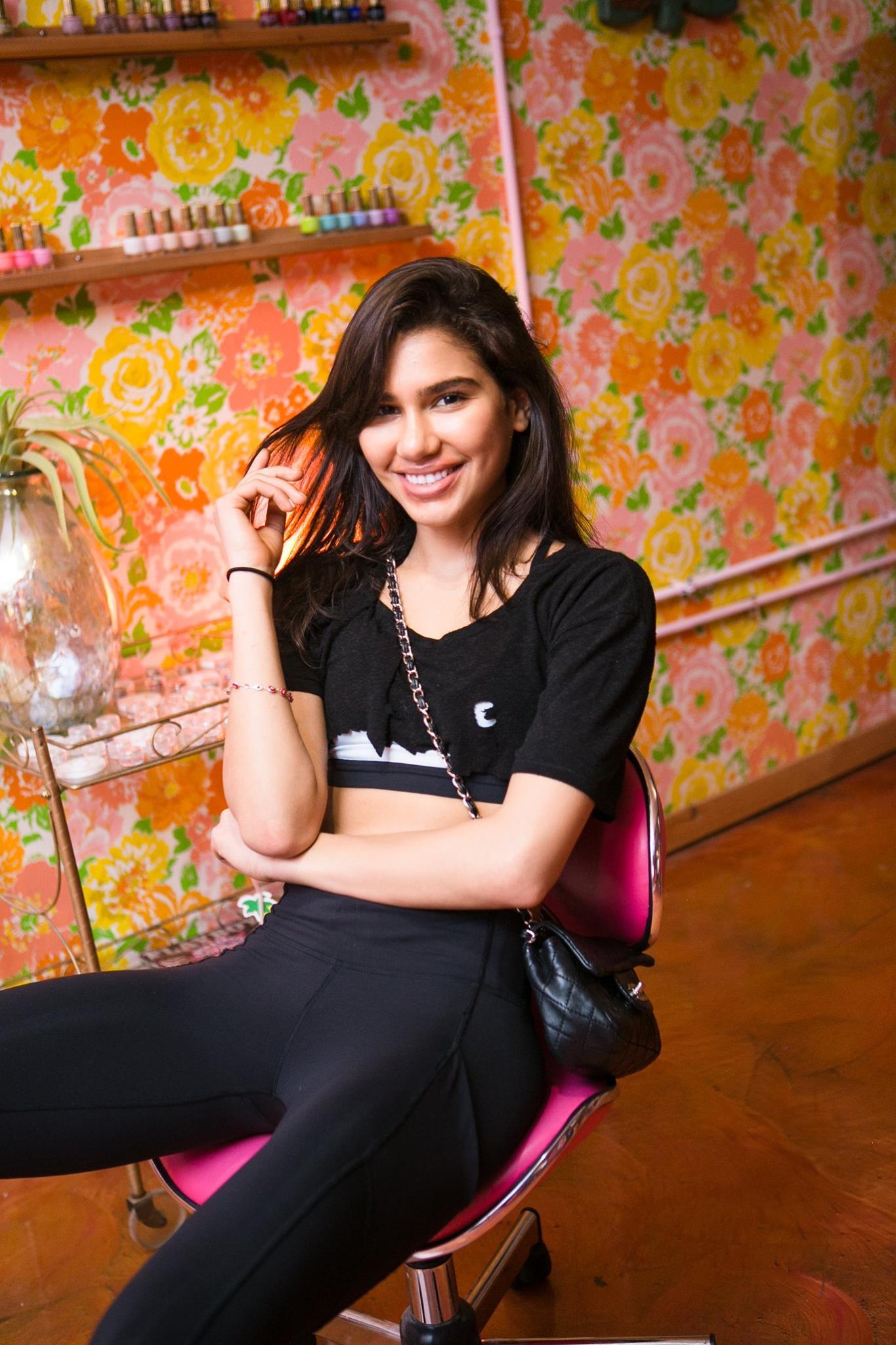 Co-op 87 Records and Tapes
Can't remember life before your iPhone? Then step through the doors of Co-op 87 Records & Tapes. Open 7 days a week, this Greenpoint gem is one history lesson you'll never forget. If you're into premier vinyl records, this is your spot…or so says New York Magazine.
According to Benjamin Steidel, one of the owners, Co-op 87 started out as a more 'boutique-oriented store' owned by the label Mexican Summer. Later, they he and his co-owners re-opened the store and went with a new-and-used, buy-sell-trade style. As you might expect, your fellow shoppers might be just as intriguing as the records themselves. Co-op 87 attracts everyone from die-hard jazz collectors to famous DJs to hip-hop producers.
The Yard Williamsburg is a short walk from Co-op 87 Records and Tapes, so consider setting up here for the day. As The Yard's original location. the design is super art-driven, with art curated by Kristin Lamb. Speaking of which, The Yard Art Program features a quarterly rotation of exhibits throughout their spaces. Their opening and closing art receptions are a great way to meet other Yard members and local creatives in the neighborhood.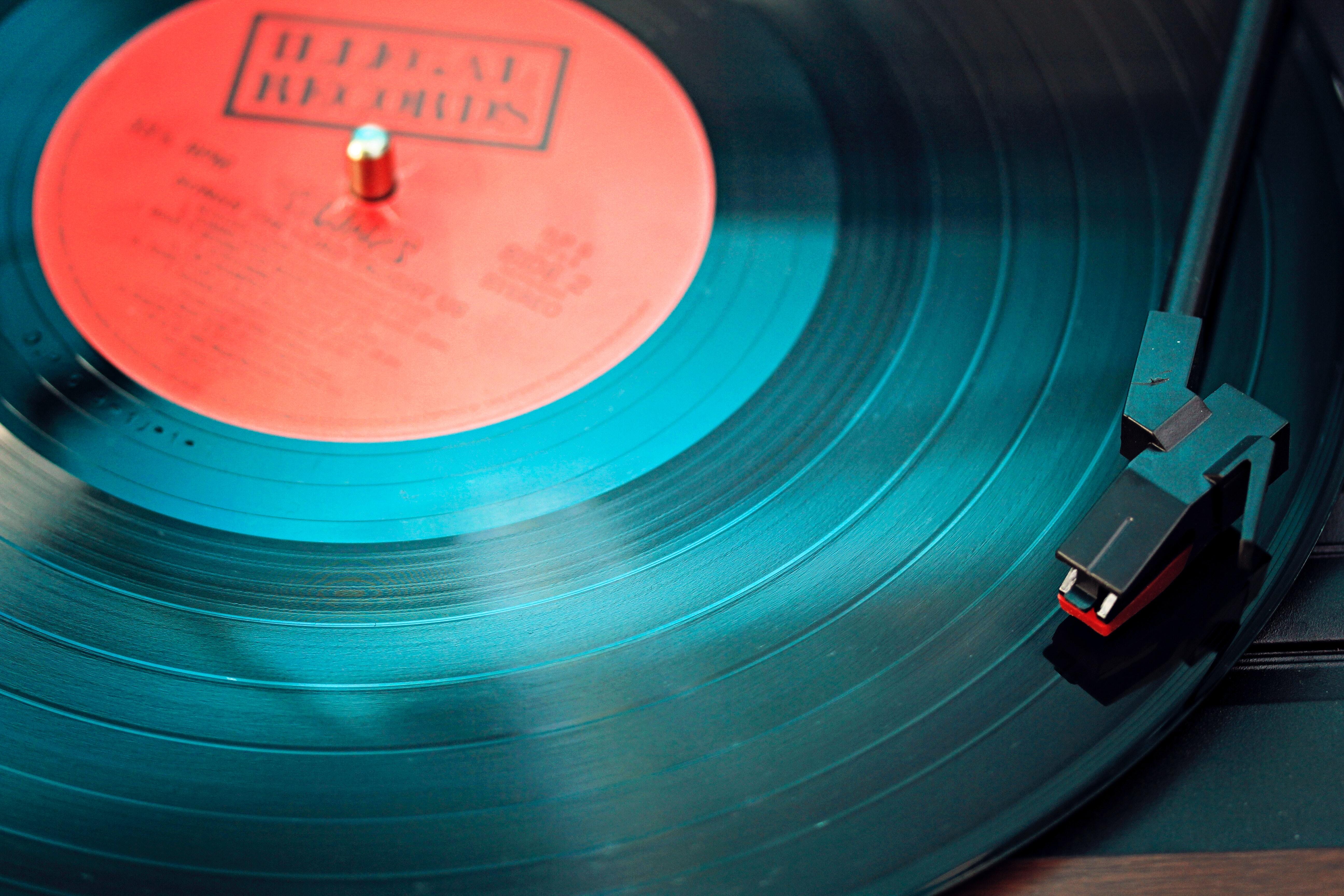 Artist & Fleas
When it comes to scouting up-and-coming designers, consider Artist & Fleas your new hangout. Established in 2003, the former warehouse is now home to more than 75 individual sellers who showcase their wares every weekend. This is their flagship location, and there are now a few other locations throughout New York, including on in Chelsea. Items run the gamut here, from jewelry and vintage clothing to trendy fashion pieces, design and more.
Merchants are seasonal, so there's always something new to sift through and potentially buy. New York City Recycling Maps sells handmade silkscreen posters of the city done over discarded city cycling maps. Then there's Dani and the Rings, who sell unique, one-of-a-kind handmade fine jewelry. Of course, if your budget is on the tighter end (we feel you), opt for a killer cup of coffee at Paper Plane Coffee Co.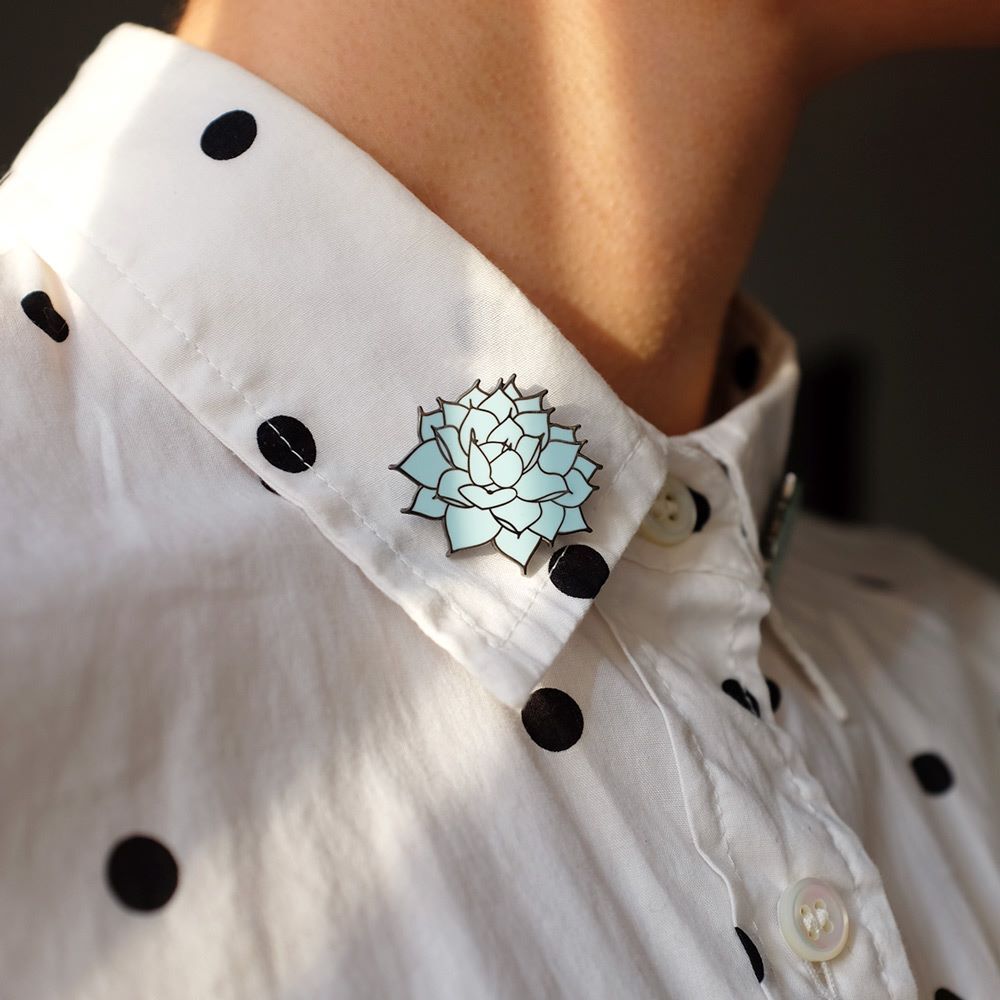 Get a complimentary $250 Deskpass credit when you sign up for a Teams account today.